15 Satisfying Slow Cooker Casseroles
Disclosure: This post is sponsored by Foodie.com. All opinions expressed are my own.
My slow cooker has been getting a lot of action this winter. This week alone I've made supper in it almost every single night. Typically you think of using your slow cooker for soups and stews, but that is only the tip of the iceberg. There are SO many scrumptious dishes you can make in it, including slow cooker desserts!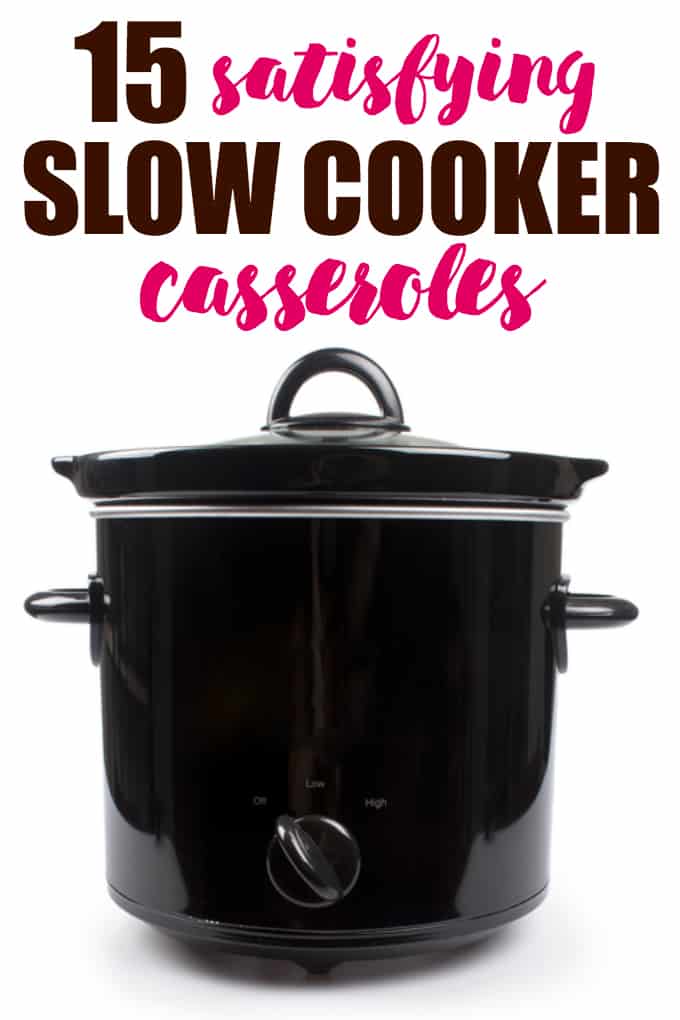 © slow cooker image via Shutterstock
One of my favourite things to make in the slow cooker is casseroles. The best kinds are the dump and forget about it. I'm at home during the day so I'm tempted by the delicious aromas wafting from the kitchen. I have to force myself not to constantly sneak a peek or a quick taste. The last time I thought I'd test a small bite I burnt myself and ended up with a blister on my chin. I'm much more patient now. I can wait till supper time.
The recipe I've really got my eye on is that Slow Cooker Cabbage Casserole. It sounds a little like my Cabbage Roll Soup which is a huge hit in our home.
Have you ever made a casserole in your slow cooker?