Mexican Meatballs
Disclosure: I am participating in the Chicken Farmers of Canada campaign managed by SJ Consulting. I received compensation in exchange for my participation in this campaign. The opinions on this blog are my own.
One of my favourite things about Chicken.ca is the huge variety of recipes featured like this one for Famous Curried Chicken Salad! If I'm ever not quite sure what to make or want to try something new, I often sit and browse through and see if any of the images catch my eye. All the recipes have easy to read instructions and have nice big photos of each dish. Lately, I've been looking up appetizer recipes in anticipation of the busy holiday season. I'll be bringing a dish to my parent's house for Christmas and I wanted to find a recipe that would knock everyone's socks off! My sister will probably make her Pineapple Cheese Salad, but I want something a little different. Something they won't expect. I think I found just the recipe that will be sure to impress!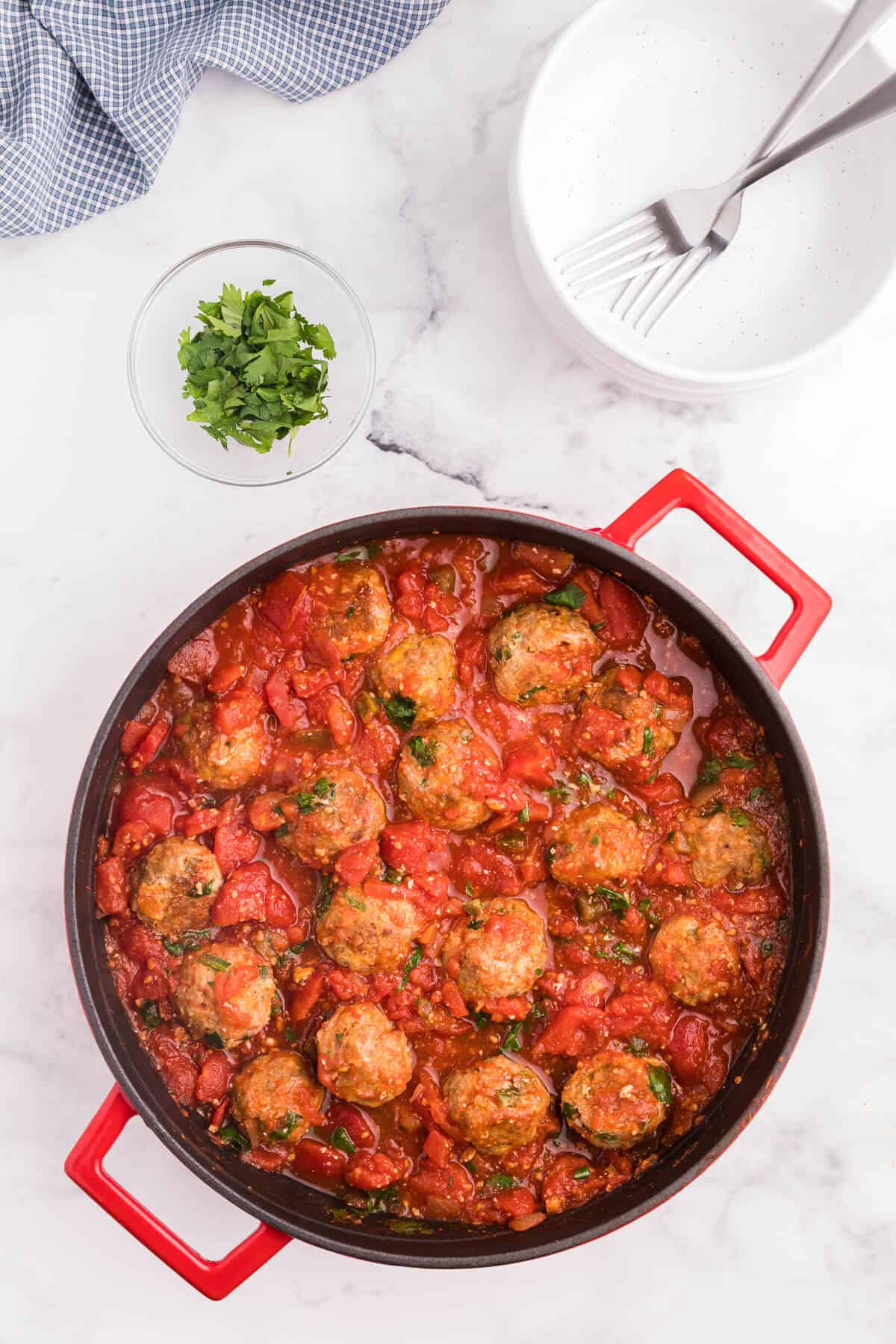 We all love meatballs and my mom usually makes hers in the slow cooker with some honey garlic sauce. They are yummy, but this recipe for Mini Mexican Meatballs from Chicken Farmers of Canada is better, I think! Sorry mom! I had to give it a test run before the big day so with my family as my guinea pigs (they never complain!), I whipped up a batch.
Most of the ingredients I had in the house already. I only needed to pick up some tortilla chips and jalapenos.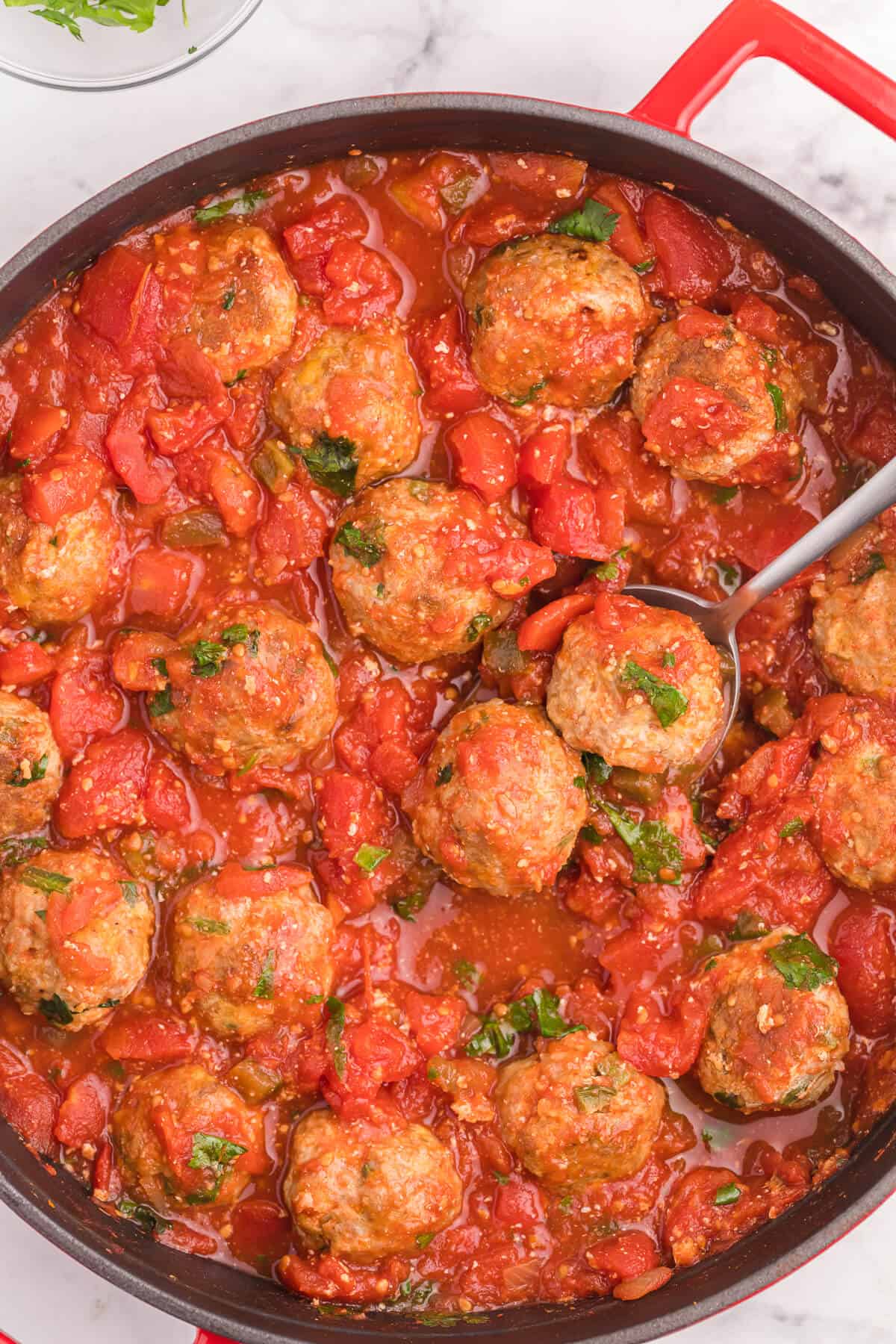 The meatballs have a Mexican flair with jalapenos, chili powder, cumin, cheese and tortilla chips. I thought using tortilla chips instead of bread crumbs was a nice touch.
The recipe gives you two options for cooking the meatballs: simmer in the sauce on the stove or brown in the oven and then add to sauce. I decided to brown mine in the oven first and then let them simmer in the tomato sauce. They are divine!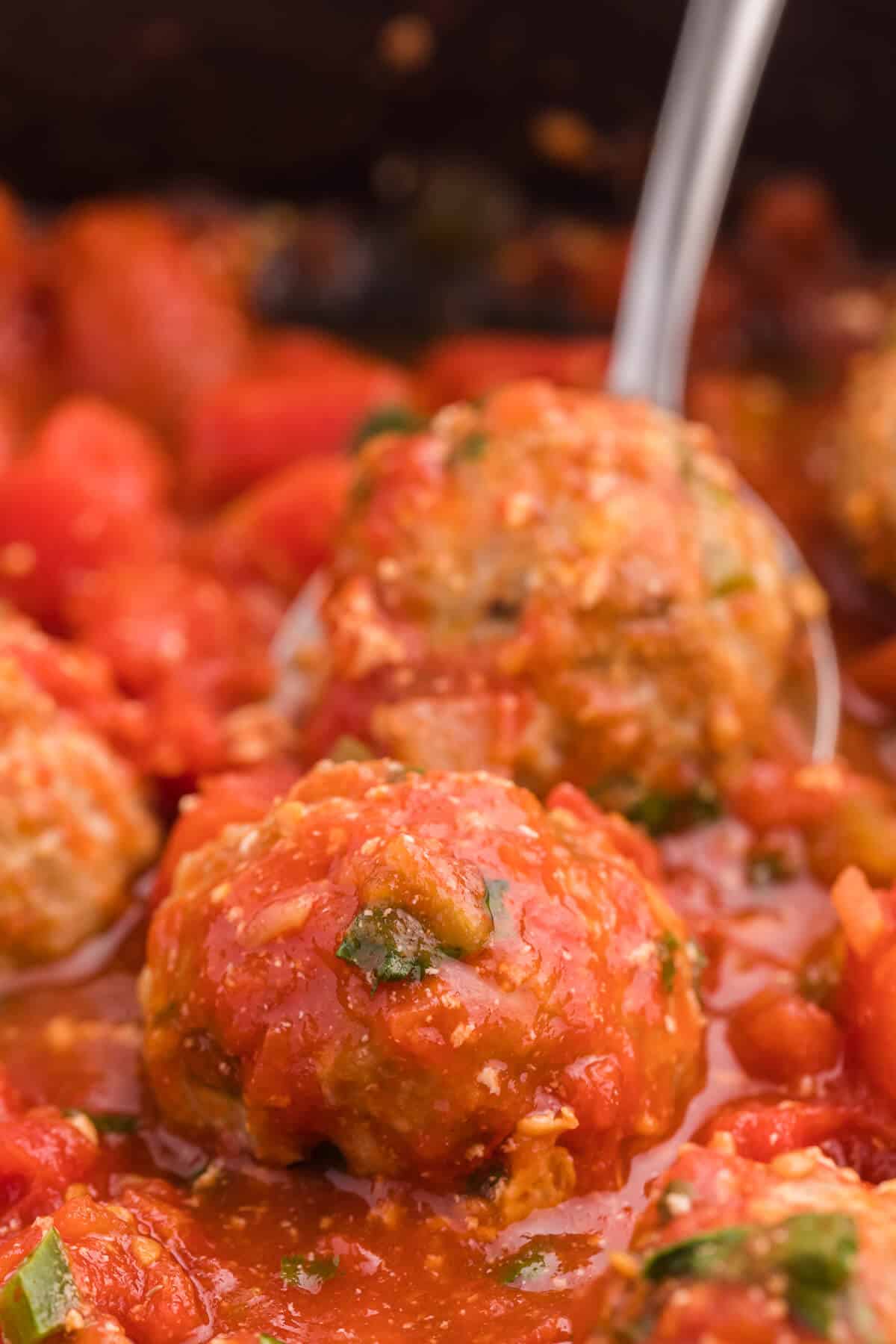 I didn't drain the can of diced tomatoes like it says to in the recipe on the website. The liquid cooks down quite a bit with how long the sauce simmers anyways. I think it was the perfect amount by the time the meatballs were ready to serve. I also used cilantro as a garnish instead of adding to the sauce. The kids and John aren't fans of the herb so I put it on the side.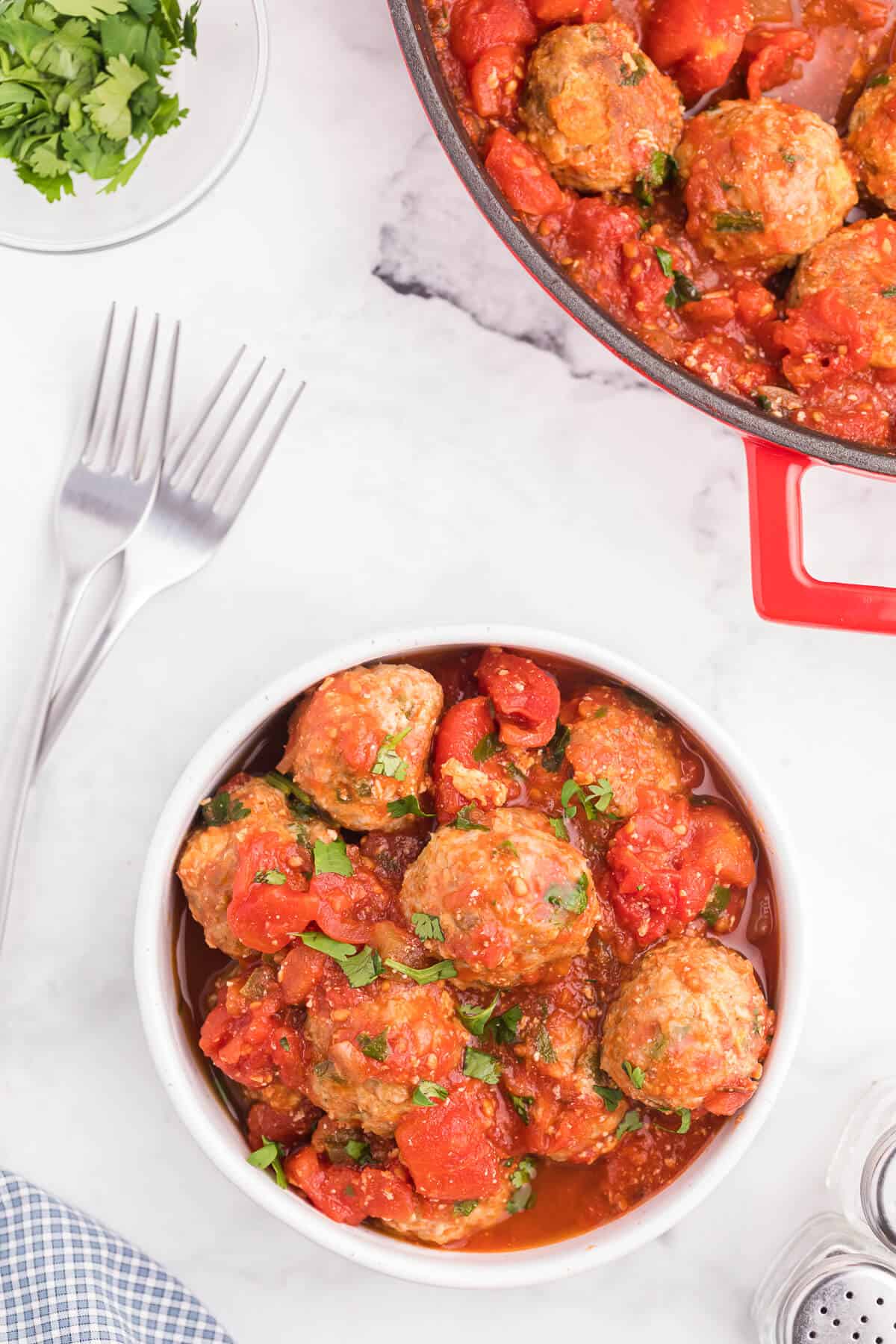 To serve as an appetizer, add a toothpick to each meatball and enjoy! They are full of flavour and not too spicy either. I can't wait to share them with my extended family and see what they think. I'm guessing that they will be asking me for the recipe!
Connect with the Chicken Farmers of Canada on Facebook, Instagram, Pinterest and Twitter.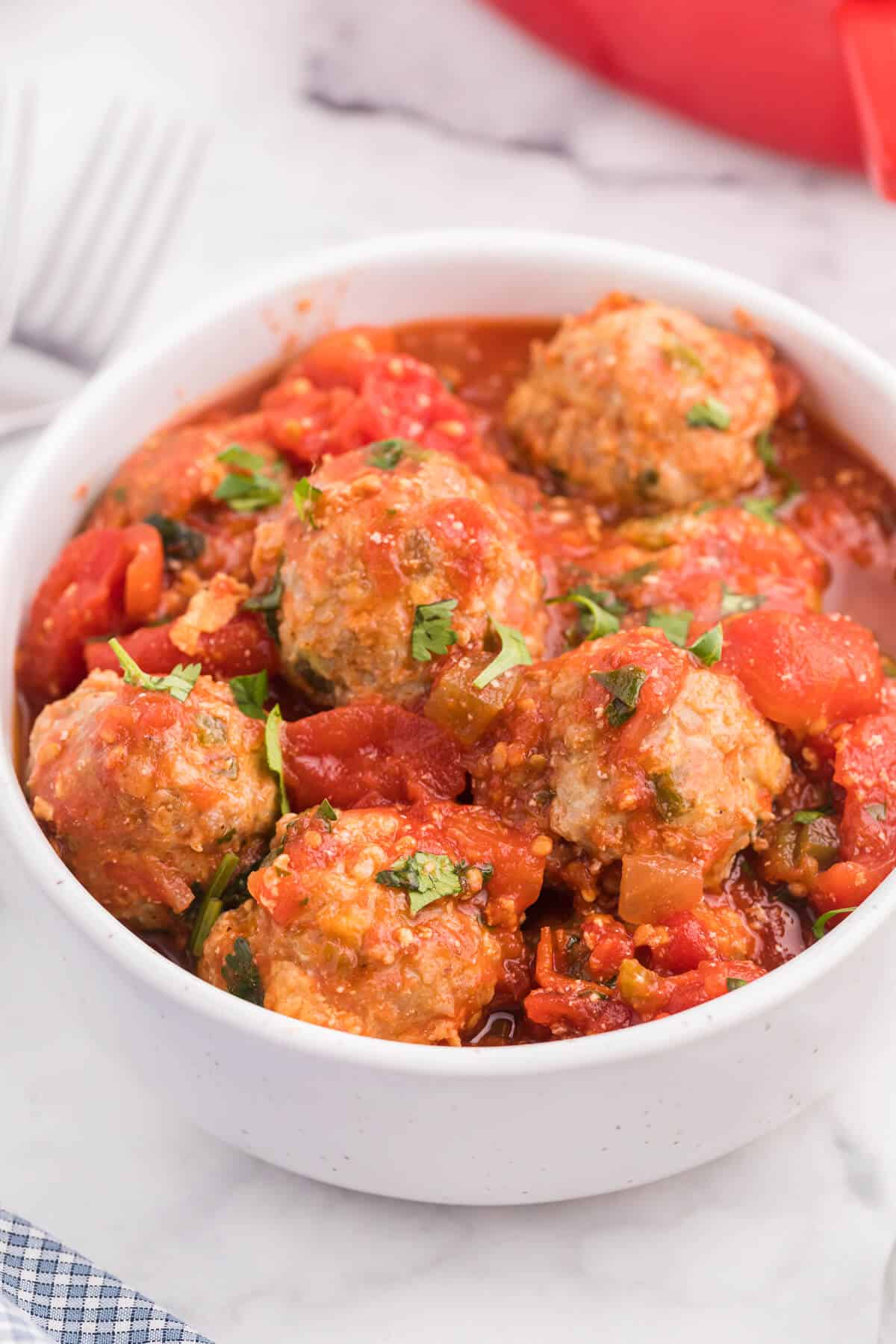 New Shopping App
Chicken Farmers of Canada recently launched a new shopping app to help you stay organized. You can create multiple shopping lists, share your lists with friends or family members, and have access to over 700 delicious recipes for healthy meal ideas. It's also FREE on iTunes and Google Play.
Some of the key features include:
List sharing with real-time syncing
Chicken.ca recipes including nutritional information, tips, tricks and more
Add any ingredient from chicken.ca recipes to your list
Database of over 350 common grocery items
Ability to categorize your own custom items
Anything that can save me time is a good thing! Learn more about the app and download at chicken.ca!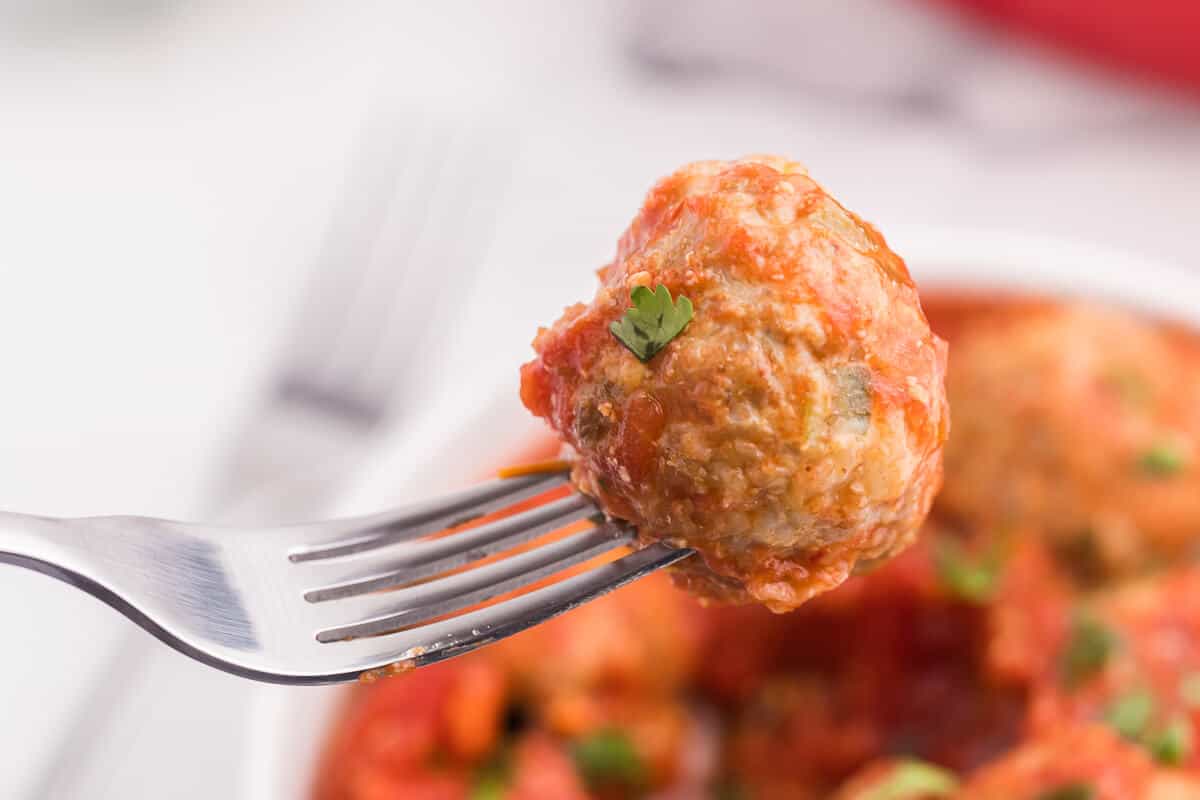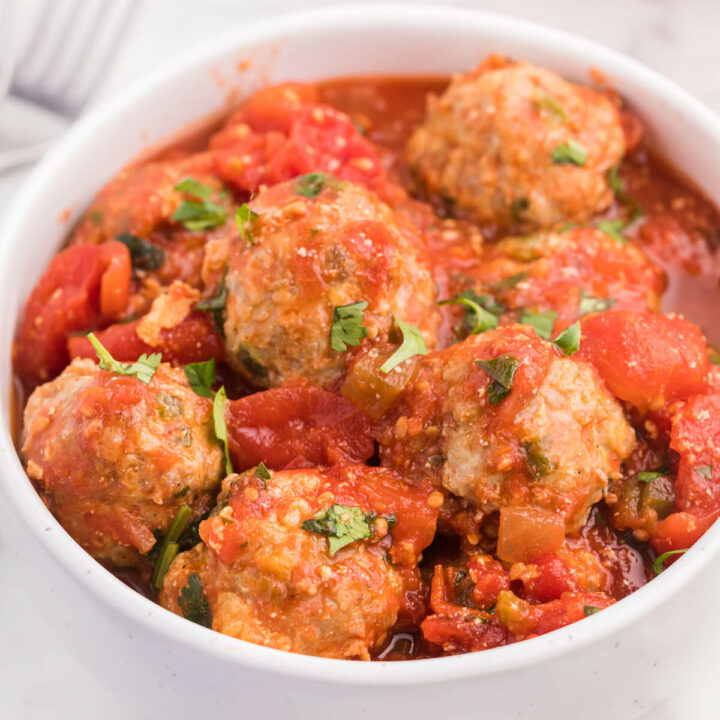 Mexican Meatballs
Yield: 18
Prep Time: 10 minutes
Cook Time: 40 minutes
Total Time: 50 minutes
A fun new spin on the traditional meatball. Serve as an appetizer or add them to a pasta dish!
Ingredients
1 lb ground chicken
1 jalapeno, seeded and finely chopped
2 teaspoons cumin
1 teaspoon chili powder
1/2 teaspoon salt
1 egg
1/4 cup tortilla chips, crushed
1 cup cheddar cheese, shredded
28 oz can diced tomatoes
1/2 cup salsa
1 cup fresh cilantro, chopped, optional
Instructions
Combine chicken, jalapeno, cumin, chili pepper, salt, eggs, tortilla chips and cheese in a large bowl. Use clean hands to mix it all together and set aside in the fridge.
Add tomatoes and salsa in a large saucepan over medium heat. Bring to a boil, uncovered, stirring often until thickened for about 10 minutes. Lower heat to a simmer.
Using wet hands, form the chicken mixture into meatballs about 1 to 1 1/2 inches wide.
Add meatballs to a greased baking sheet and cook for 20 minutes in a 375F oven. No turning is needed.
Once baked, return meatballs to sauce mixture and gently combine meatballs with sauce. Simmer for about 5 minutes. Add in cilantro (if desired) and serve hot.
Recommended Products
As an Amazon Associate and member of other affiliate programs, I earn from qualifying purchases.
Nutrition Information:
Yield: 8
Serving Size: 1
Amount Per Serving:
Calories: 207
Total Fat: 13g
Saturated Fat: 5g
Trans Fat: 0g
Unsaturated Fat: 6g
Cholesterol: 99mg
Sodium: 541mg
Carbohydrates: 6g
Fiber: 3g
Sugar: 3g
Protein: 19g