Cinnamon Cream Cheese Dip
Today is the final day in our week of holiday appetizers! I hope you enjoyed all the recipes. I'm ending the week on a sweet note with this Cinnamon Cream Cheese Dip. If you have a sweet tooth, this will definitely satisfy it. It's smooth, creamy and very sweet. I used a whipped Betty Crocker cream cheese icing in mine so it was super easy to mix together. You could also replaced the icing with Marshmallow Fluff. It's good that way too, but I find Fluff very sticky and not as easy to use as icing is.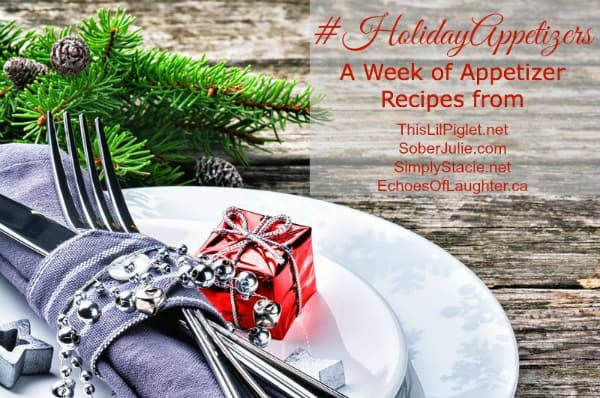 Serve with your favourite cut up fruit for a decadent dip for your guests to dip their fruit in. I made mine with watermelon, pineapple, honeydew melon, kiwi, strawberries and cantaloupe. For something different, buy a box of STACY'S Bake Shop Bakery Crisps in Vanilla Pound Cake and spread a little of the dip on each . Yum!
It's so easy to make and you can whip up a batch in less than 5 minutes. Refrigerate any unused portions.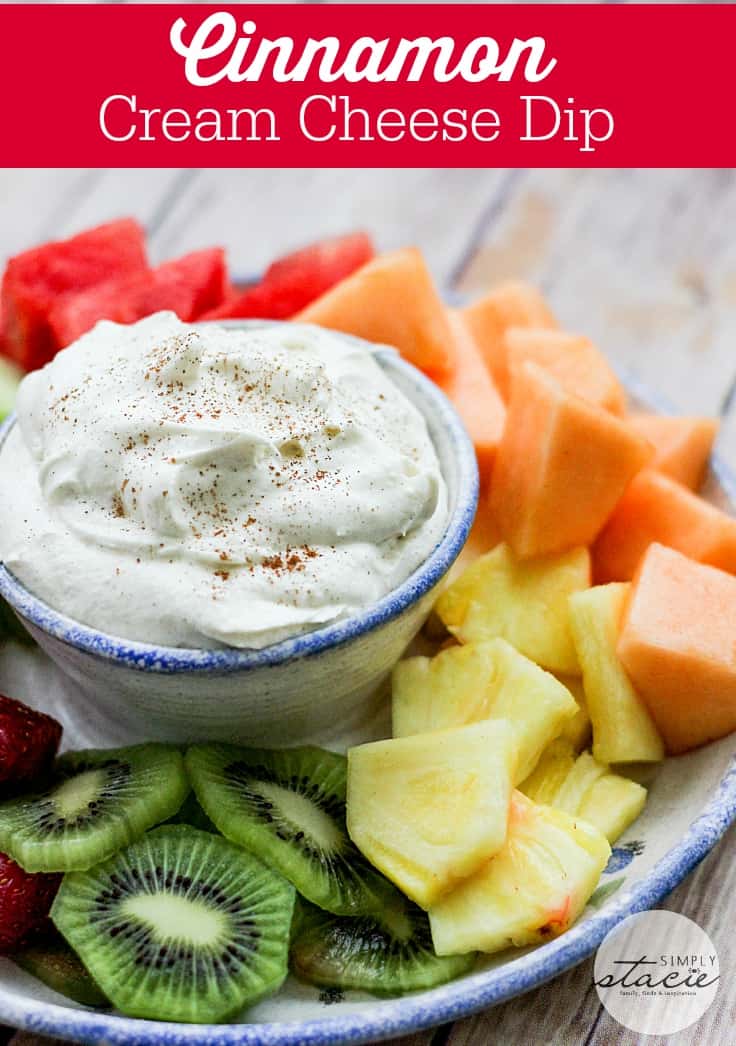 Yield: 10
Cinnamon Cream Cheese Dip
Decadent and sweet recipe for Cinnamon Cream Cheese Dip perfect to serve with fruit.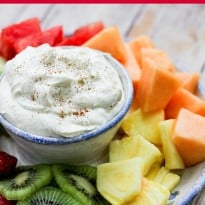 Ingredients:
1 package cream cheese, softened
1 jar cream cheese or vanilla flavoured icing
1 tbsp milk
¼ tsp cinnamon
Directions:
Combine all ingredients in a mixing bowl. Mix with an electric mixer on medium speed until smooth. Serve with cut up pieces of fruit.