Sausage & Red Pepper Frittata
I'll admit I have a mild frittata addiction. I love how easy they are to make and how you can add different ingredients and completely change the flavour. My go-to ingredients have been bacon and onions. I don't know why it took me so long to think of adding sausage! I mean sausage is a breakfast food right?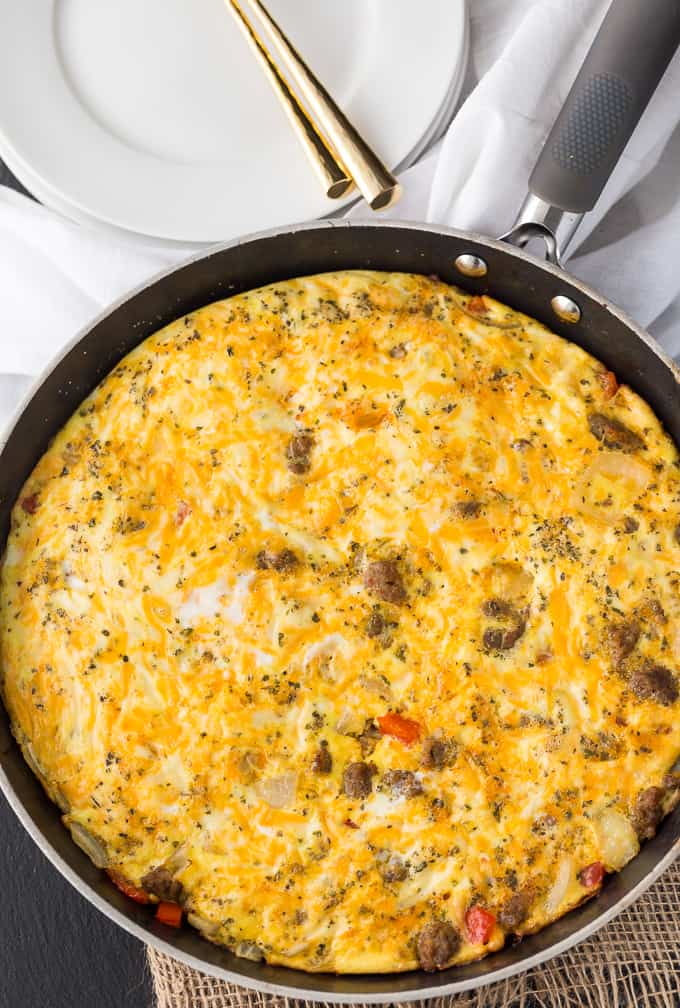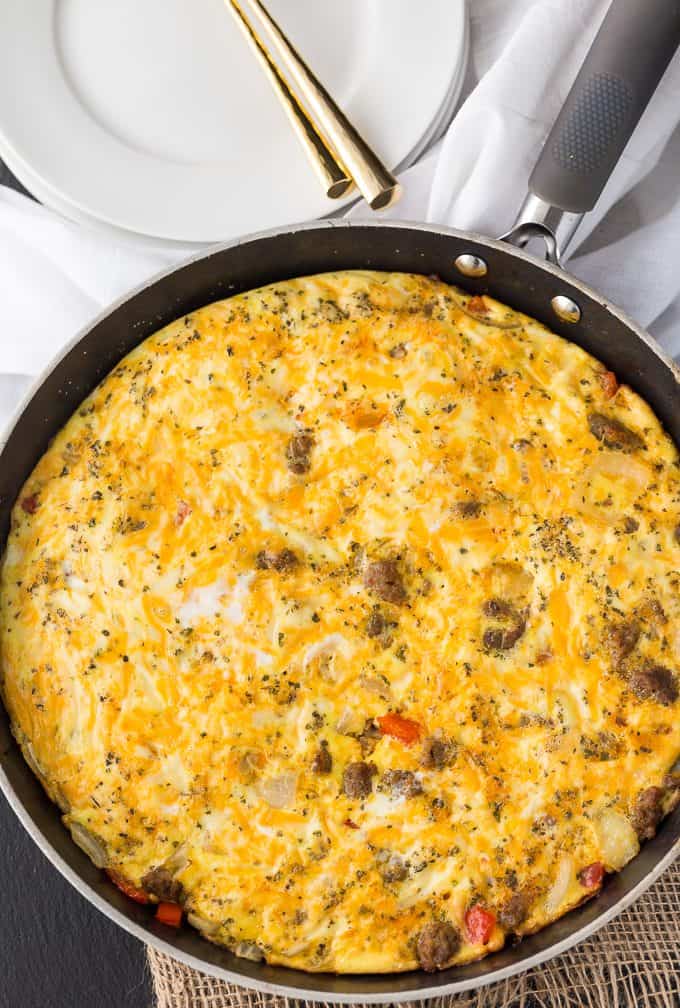 This Sausage & Red Pepper Frittata also has fresh marjoram which looks similar to oregano. However I find it has a milder flavour.
In terms of the cheese and sausage, feel free to use whatever you have on hand or whatever your tastebuds prefer. I myself like mild Italian sausage so that's what I used. I also found a new cheese at our grocery store that I wanted to try. It's a Goat's Milk Cheddar & Mozzarella infused with olive oil, garlic, parsley and red and green bell peppers. It worked really well in the frittata and added another element of texture and taste.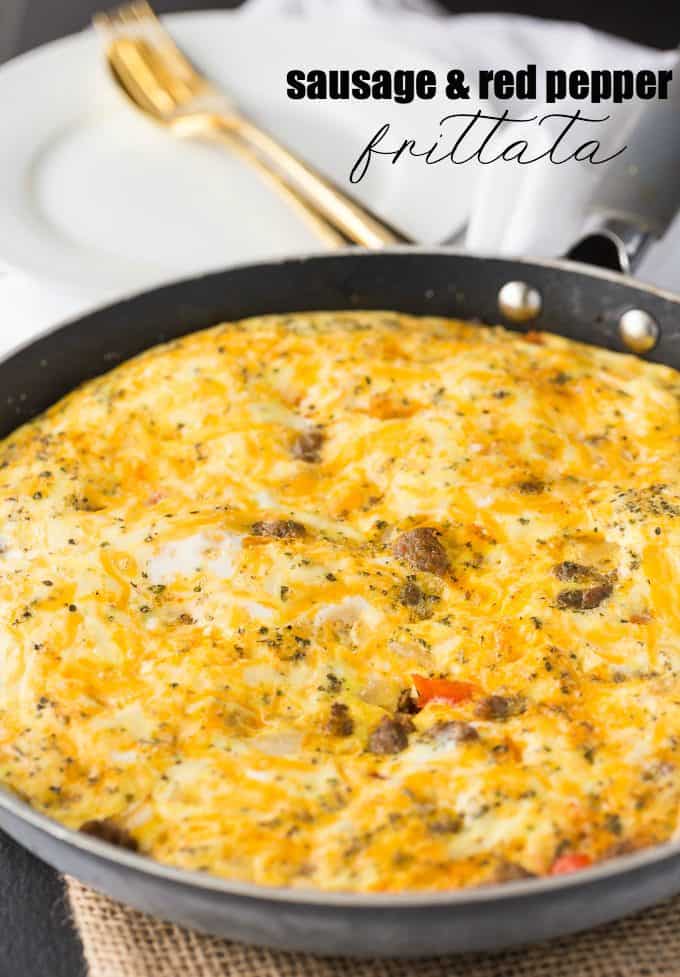 Yield: 6
Sausage & Red Pepper Frittata
A hearty and filling low carb brunch recipe!
Ingredients:
3 mild Italian sausages
1 red pepper, chopped
1 onion, chopped
1 tbsp. butter
1 tbsp. fresh marjoram (1 tsp. dried marjoram)
8 eggs
1/2 cup your favourite cheese, shredded
Directions:
In a large bowl, whisk eggs, cheese and marjoram and set aside.
Melt butter in a large skillet over medium heat. Add onions, red pepper and sausage (removed from casing and broken up into smaller pieces).
Cook for about 10 minutes or until sausage is cooked and veggies are softened.
Add egg mixture to the skillet and continue cooking on the stove for 2 minutes.
Move the skillet to a 350°F pre-heated oven and cook for 15 minutes.