Pizza Muffins
I discovered an interesting looking recipe in the March 2013 edition of Canadian Living magazine: Pizza Muffins! It looked simple enough to make and something my daughter could help me make.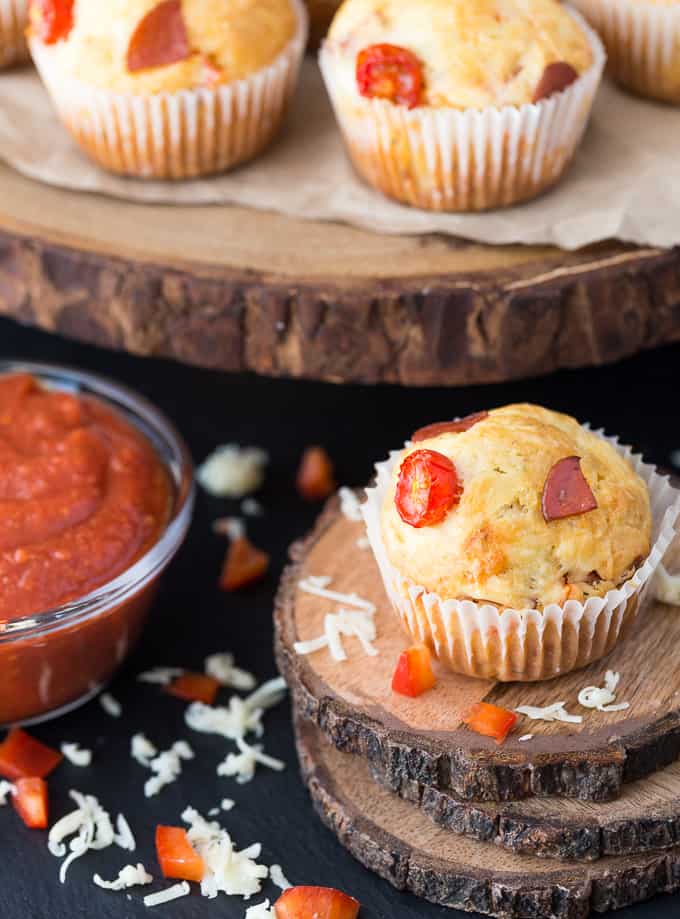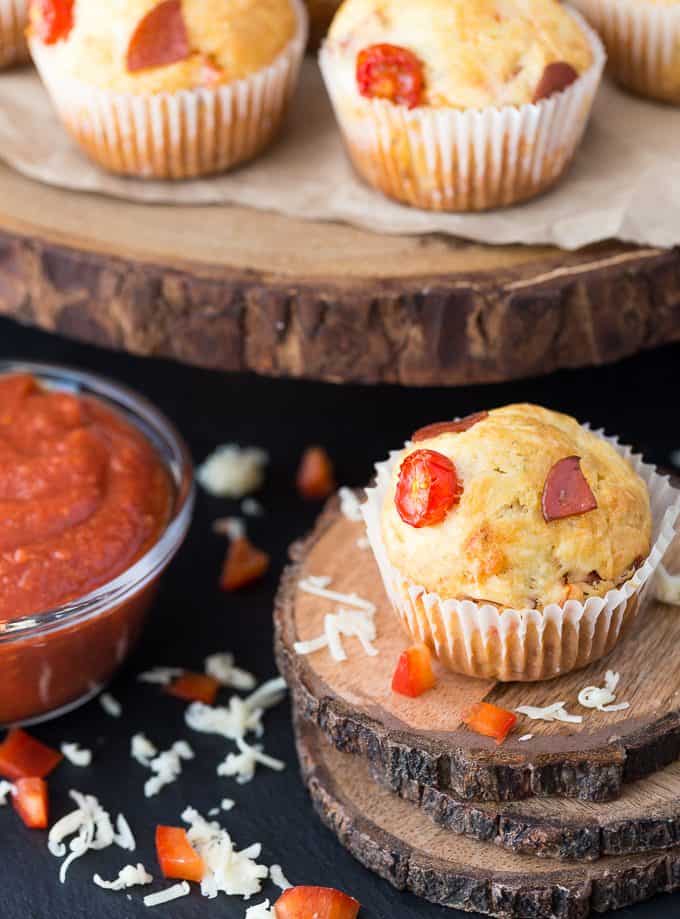 My kids love pizza so I was curious to see what they would think of their favourite food in a muffin form. It was a hit! These muffins smell just like pizza fresh out of the oven.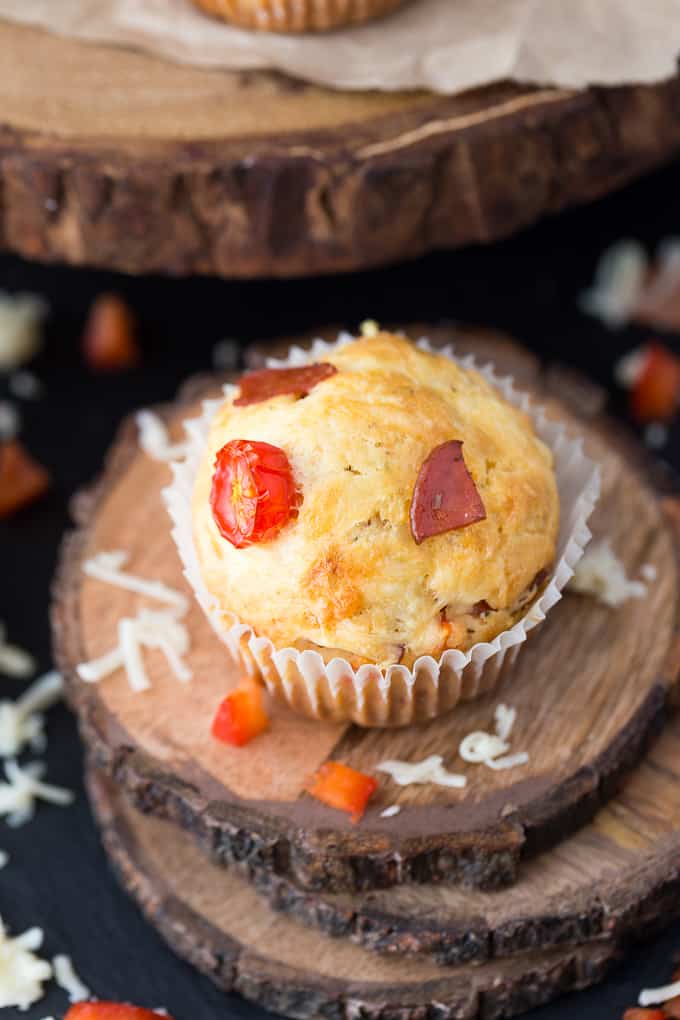 I love that you can change up the toppings depending on your taste preferences. I think next time we make them we will add in some bacon and mushroom.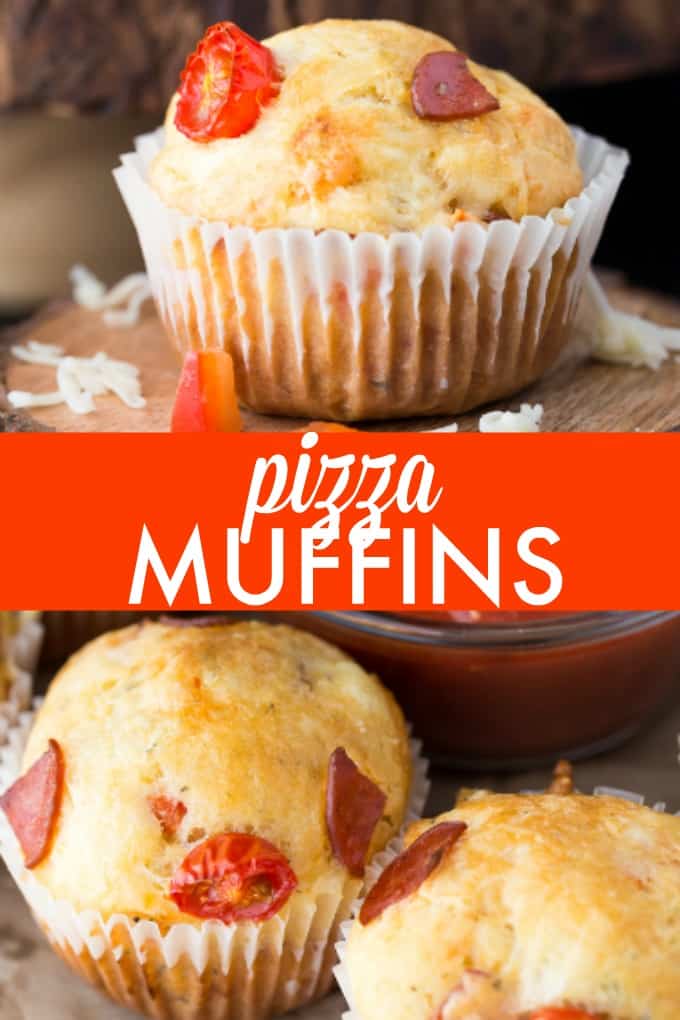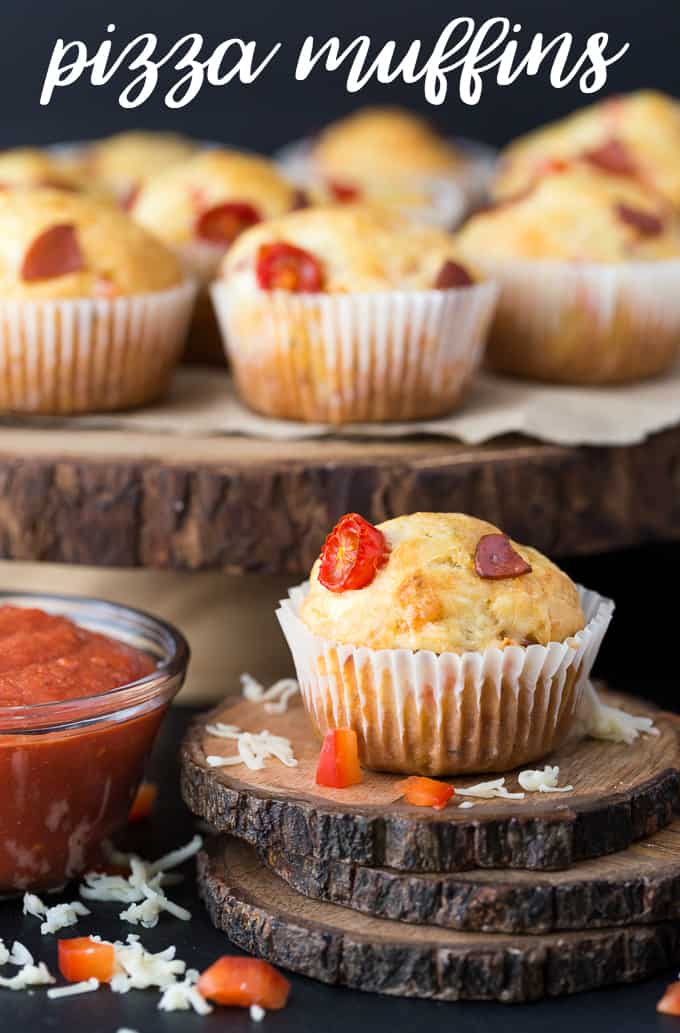 Yield: 12
Pizza Muffins
This kid friendly snack tastes and smells like pizza, but in a muffin form. Add in your fave toppings to change it up!
Ingredients:
1 1/2 cups flour
2 tsp. baking powder
1/2 tsp. Italian seasoning
1/4 tsp. salt
1/2 cup vegetable oil (or corn oil)
1/2 cup milk
2 eggs
1/2 cup shredded mozzarella cheese
1/2 cup red pepper, diced
1/3 cup pepperoni, diced
Toppings:
1/3 cup shredded mozzarella cheese
Pepperoni, cut into smaller size pieces
6 cherry tomatoes, halved
Directions:
In a large bowl, whisk together flour, baking powder, Italian seasoning and salt. Make a well in the centre. Whisk together oil, milk, eggs and pour into well. Stir until just moistened.
Stir in cheese, red pepper and pepperoni. Divide among 12 paper-lined muffin cups.
Sprinkle cheese over muffins. Top with pepperoni pieces and 1 tomato half, cut side up..
Bake in 375°F oven for about 25 minutes or until the tops are firm to the touch. Makes 12 muffins.