20 Easy Party Food Recipes
I realized in the past month I posted so many party food recipes that I had enough to do a round up of them all. This way you can find them all listed in one spot. Try one or a bunch of them. What's great is that they are all easy to make (or I wouldn't be making them!).
There's mostly savoury party foods with a few sweet treats mixed in. I plan to make a few of them over the holidays to serve our guests. If you try any of them, please let me know what you think.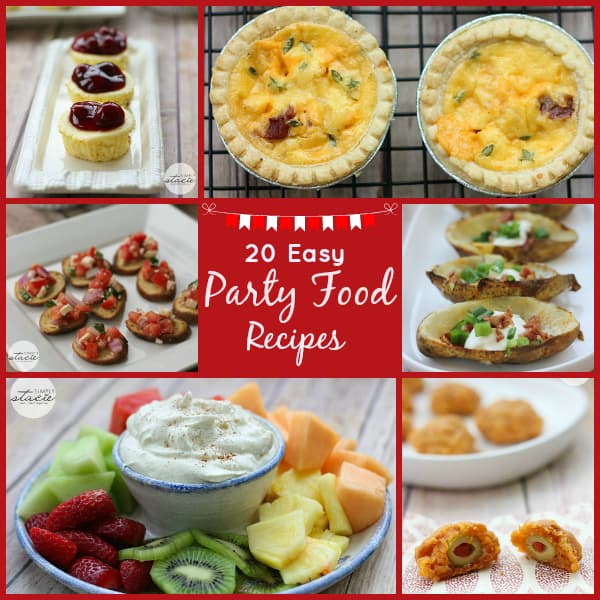 Here's my list of 20 easy party food recipes- enjoy!
What's your favourite party food?