150+ Amazing Homemade Pizza Recipes
Over the last few months, I've posted a ton of pizza recipe. I tried to think "out of the box" with these recipes and I hope you enjoyed them. I had fun creating (and eating) each of them! I have more ideas, but forced myself to stop so I wouldn't become a solely pizza recipe blog.
To wrap up the series, I've written this enormous list with over 150 homemade pizza recipes. You'll find my recipes as well as creations by other bloggers. As you can see, pizza recipes knows no bounds. The possibilities are endless!
Sick of pepperoni pizza? Try something different with one of these amazing recipes!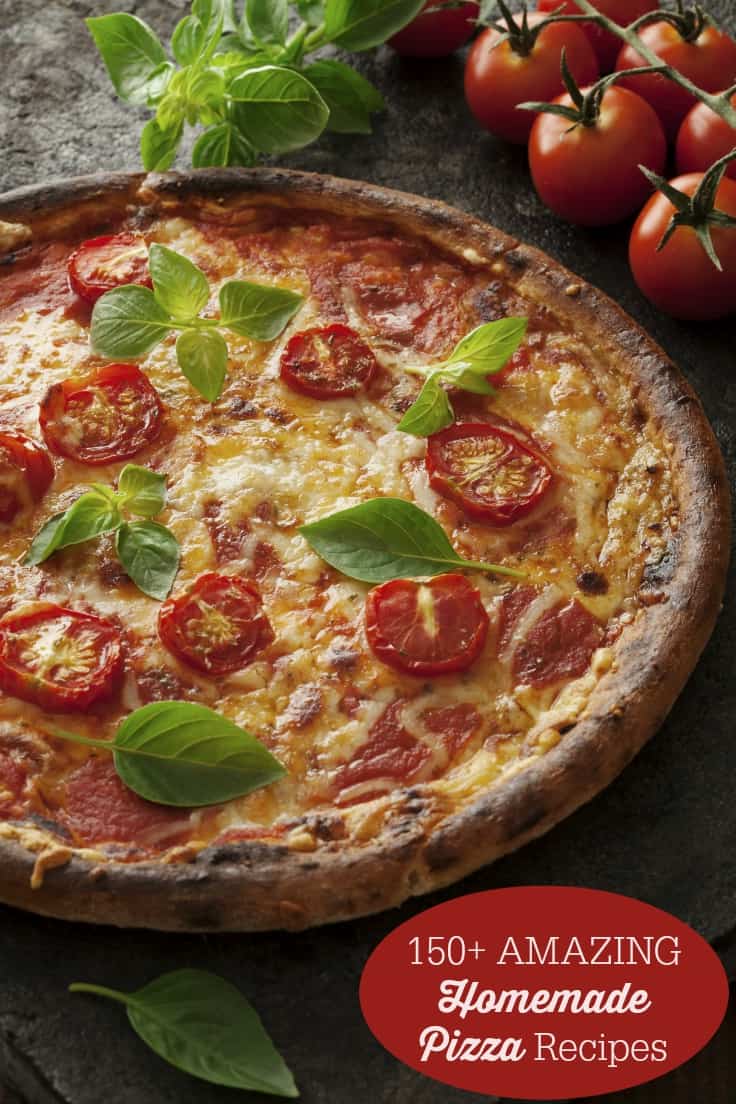 Pizza Pizza!
Pizza Inspired Twists
Pizza Basics
Pizza for Dessert
Check out my Pizza Pinterest board for more inspiration!
Which pizza do you want to try first?