Southern-Style Green Beans
I'd been craving green beans ever since I made Green Beans Almondine. I saw a recipe for Southern-Style Green Beans in my copy of Cooking Light Slow Cooker Tonight! and made myself this delicious side dish on the weekend. It ended up being a main course for me since I was by myself all weekend with my kids in Ontario at my parents for a few days and John away at his mom's house. I didn't mind at all eating alone…more for me!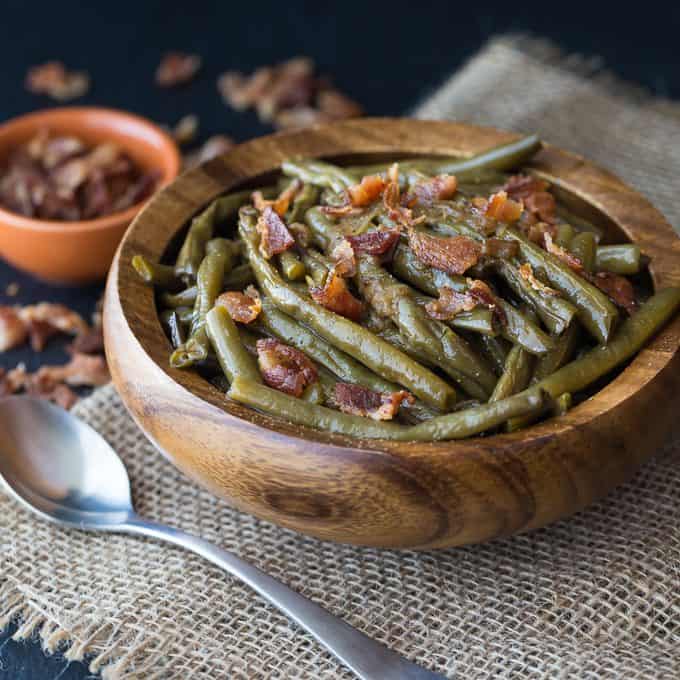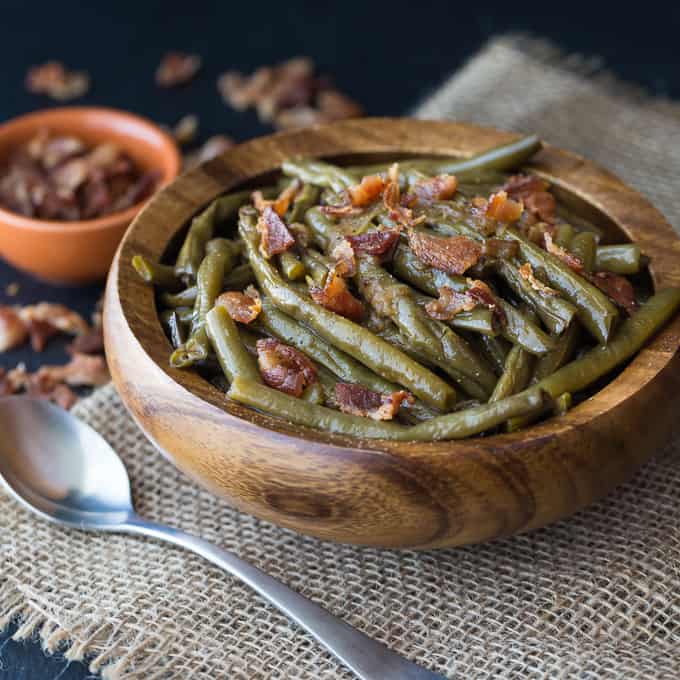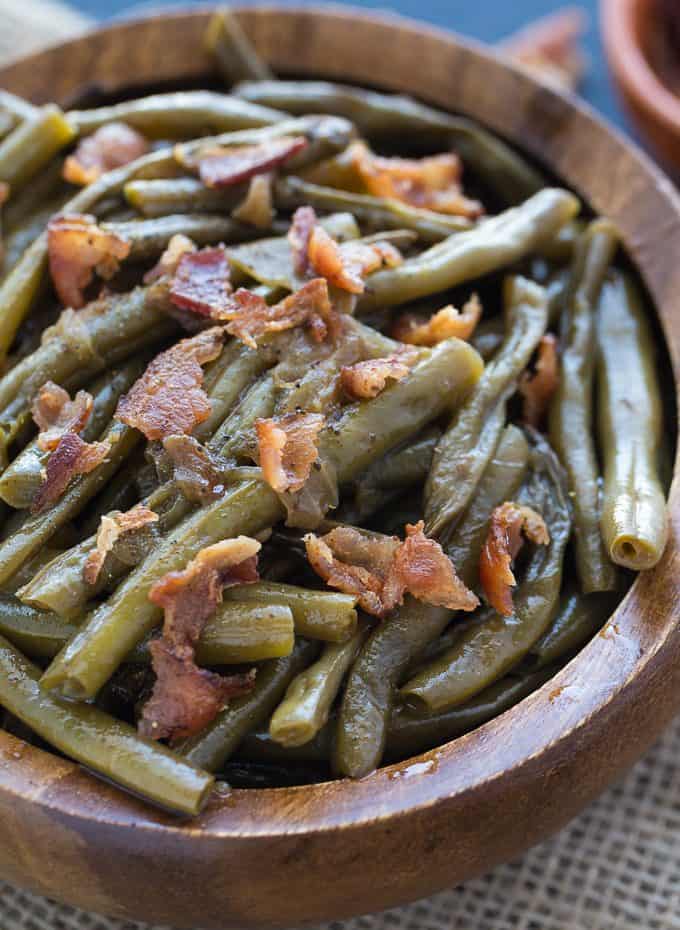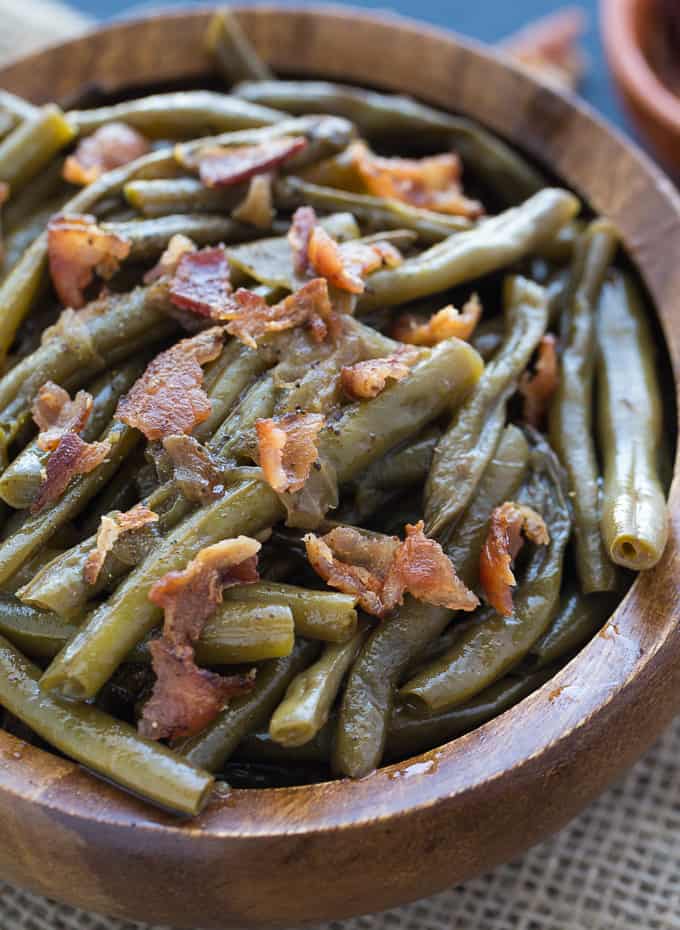 These beans were so good! The bacon and onion flavour really came out in the beans. I've never tried or even heard of Southern-Style Green Beans, but this is a recipe I will be making again. You can count on that!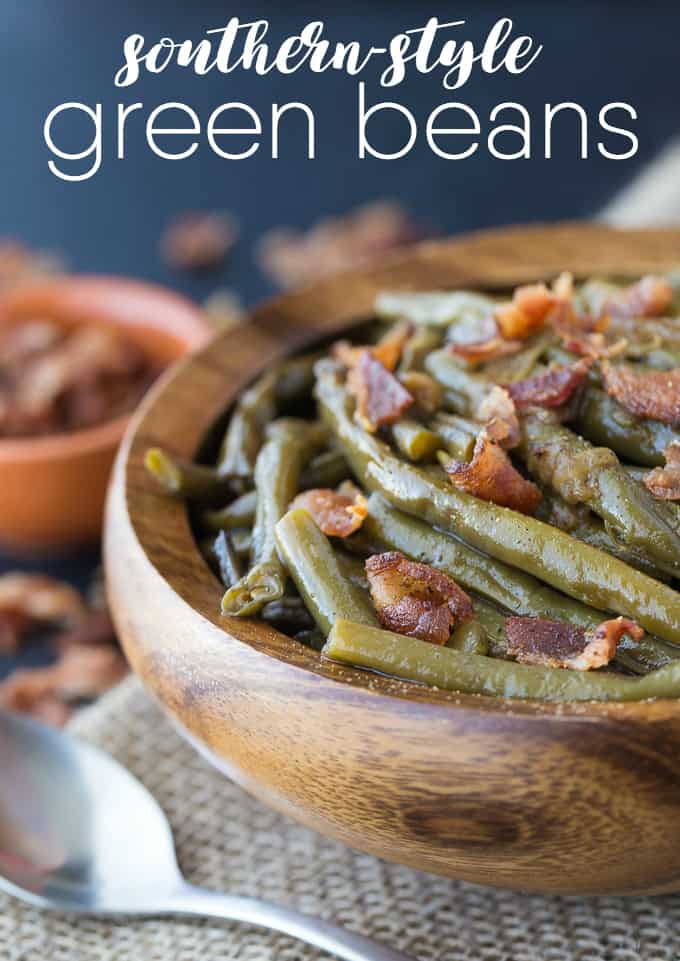 Have you tried Southern-Style Green Beans?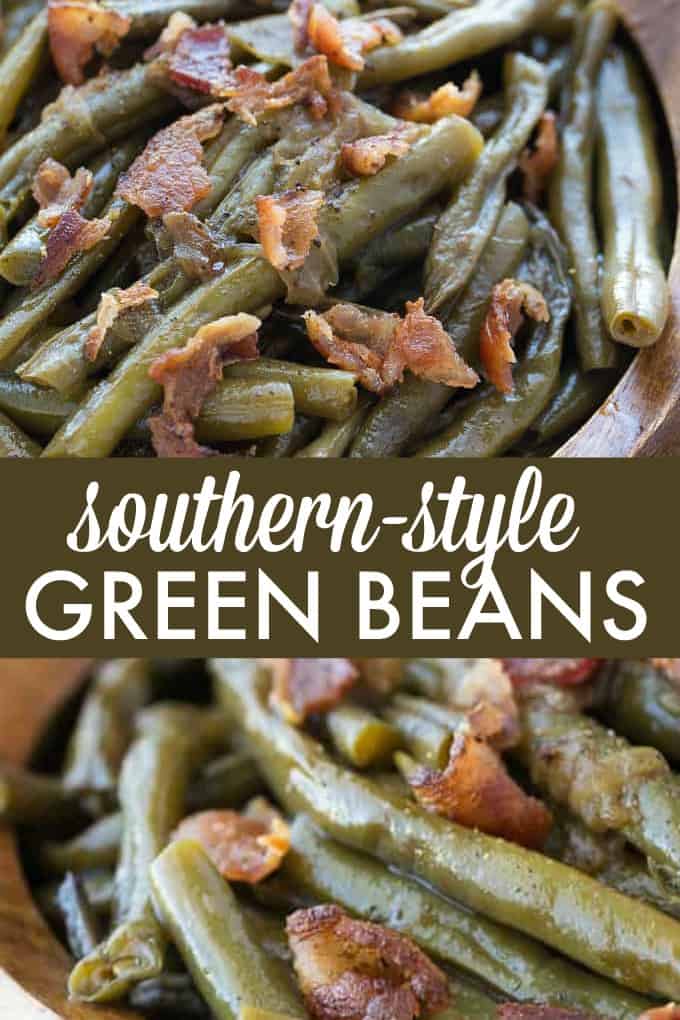 Yield: 4
Southern-Style Green Beans
A simple slow cooker recipe made with beans, bacon and onions!
Ingredients:
3 slices of bacon
1 onion, chopped
1 cup chicken broth
1/4 tsp. salt
1 1/2 pounds green beans, trimmed
Directions:
Cook bacon in a skillet until crisp. Remove bacon from pan and reserve about 1 tsp of bacon grease in the pan. Add in onion and saute for another 5 minutes or until tender. Crumble the bacon and set aside.
Combine broth, salt, onion and green beans in a slow cooker. Cover and cook on low heat for 8 hours or until beans are tender. Transfer beans to a serving dish with a slotted spoon. Sprinkle with the crumbled bacon and serve hot.