Blueberry Yogurt Muffins
This month I'm participating in the Crazy Cooking Challenge hosted by Moms Crazy Cooking and the theme is blueberry muffins. I found a recipe for Blueberry Yogurt Muffins on K&K Test Kitchen that looked really yummy and easy to make. I've made blueberry muffins before but never using yogurt so I was interested in seeing how they would turn out.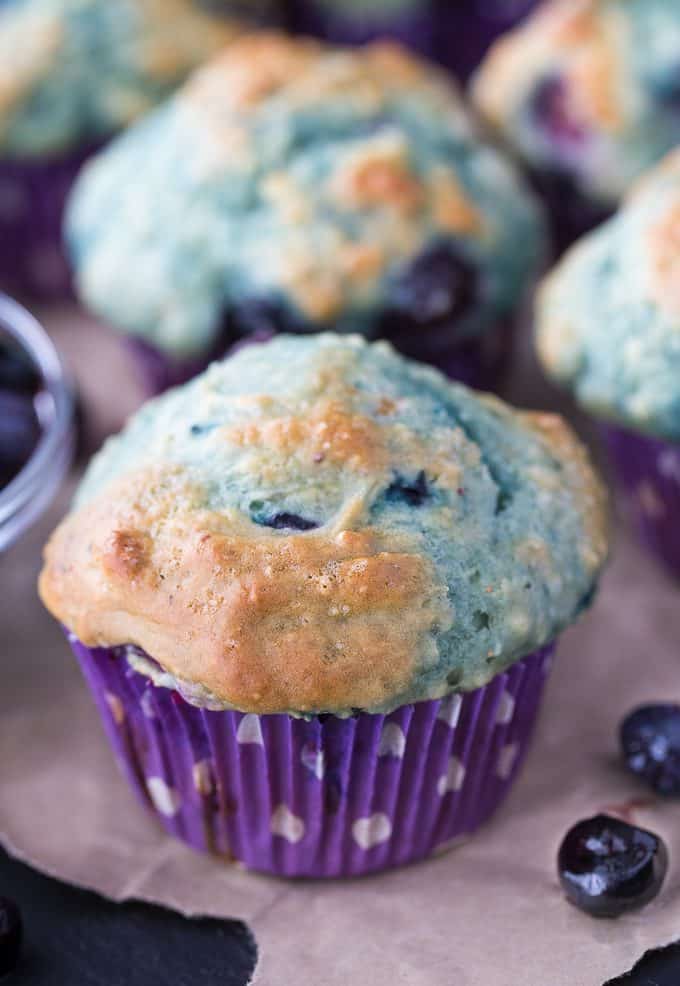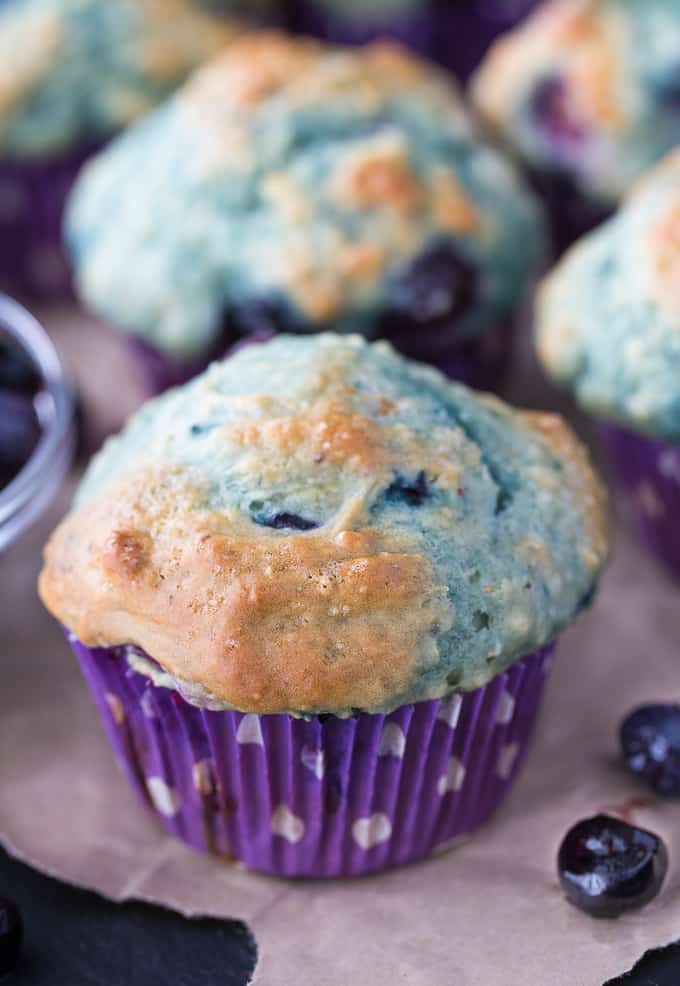 I think they turned out wonderful!
I got all my ingredients ready and most of them I already had except the blueberries and orange juice.
Mix all the dry ingredients (flour, sugar, salt, baking soda and baking powder) and then make a "well" in the centre.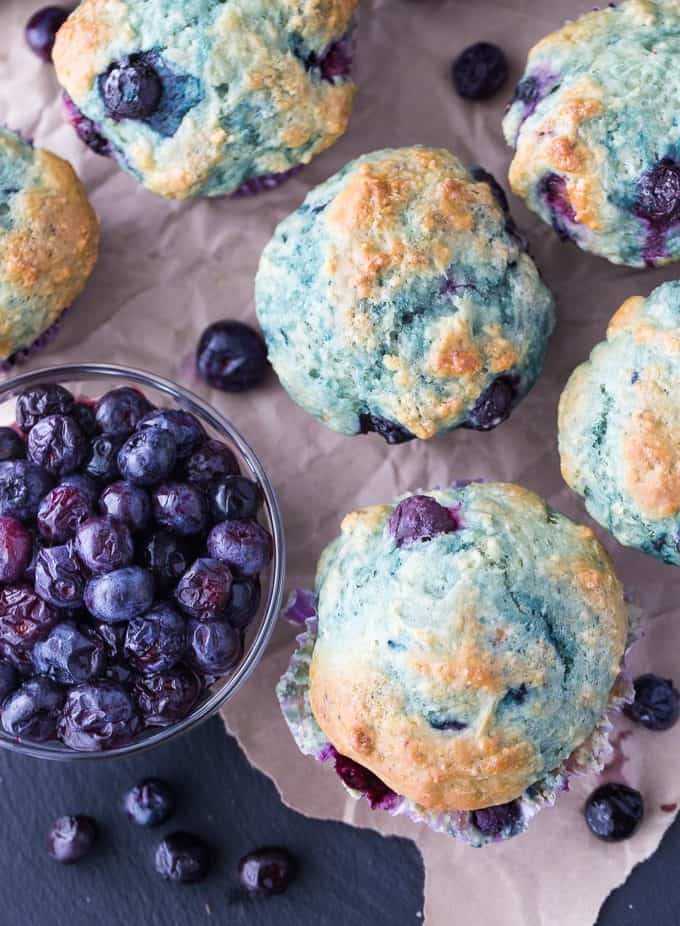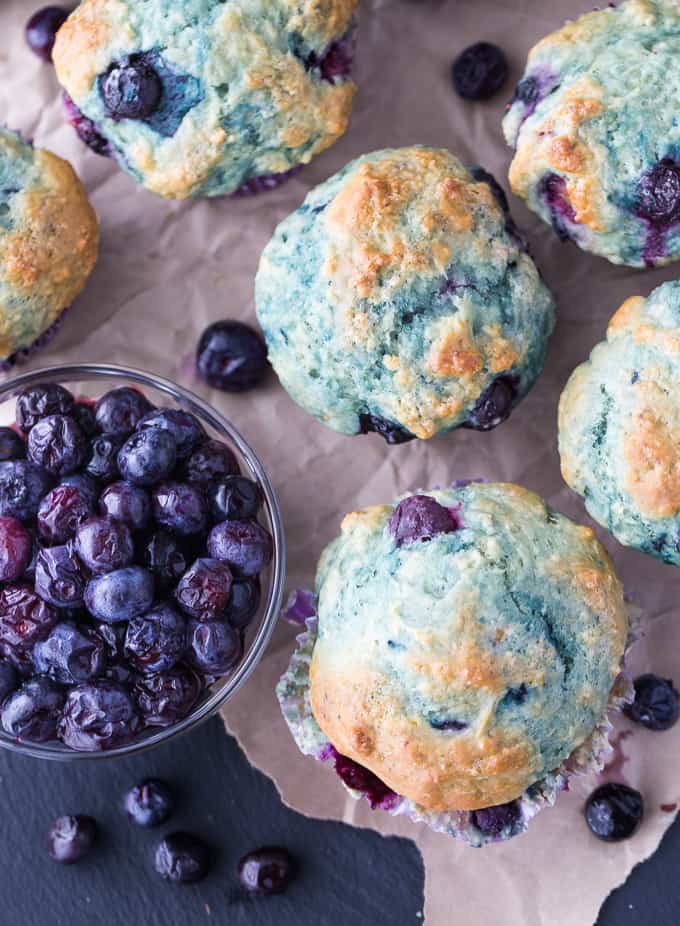 In that well, add in your wet ingredients (orange juice, oil, yogurt, blueberries (I used fresh), egg and vanilla extract and mix together.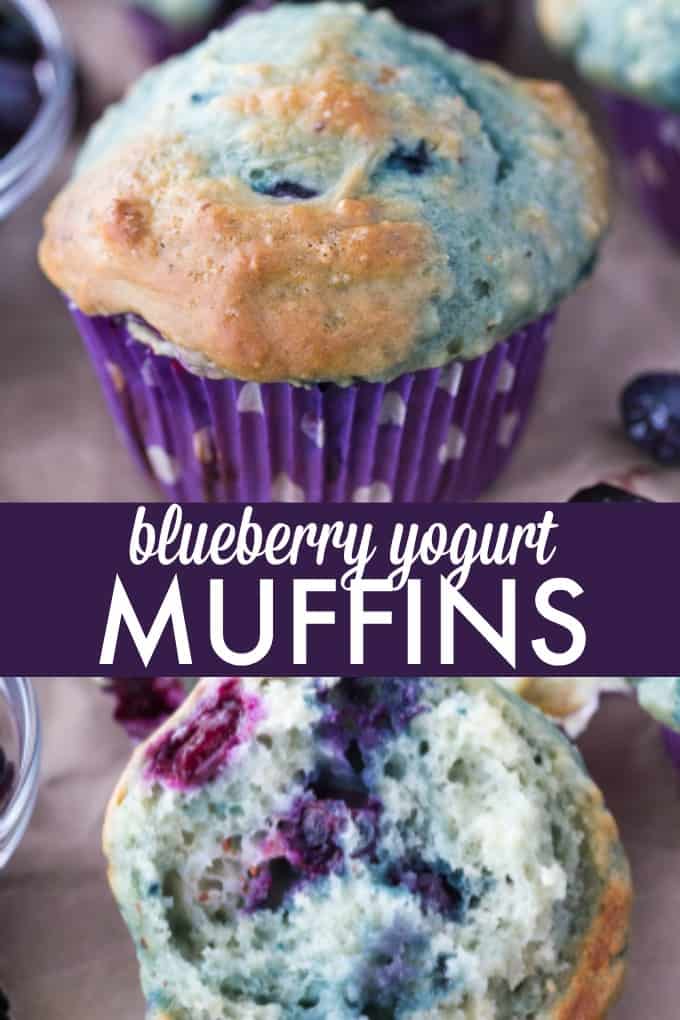 Grease a muffin pan (I don't like using the papers) and drop spoonfuls in each. Sprinkle sugar on each.
Bake in a 400 F oven for 18 minutes. Remove immediately and cool. Et voila c'est magnifique!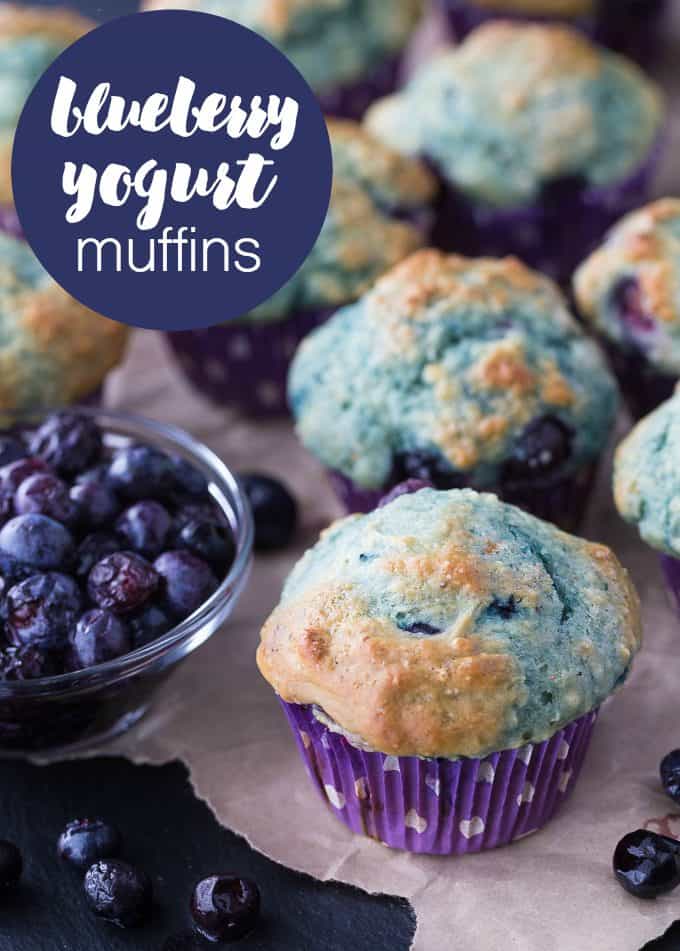 Yield: 1 dozen
Blueberry Yogurt Muffins
Incredibly moist with sweet blueberries sprinkled throughout!
Ingredients:
2 cups all-purpose flour
1/3 cup sugar
1 tsp. baking powder
1 tsp. baking soda
1/4 tsp salt
1/4 cup orange juice
2 tbsp. vegetable oil
1 tsp. vanilla extract
1 cup vanilla yogurt
1 egg
1 cup fresh or frozen blueberries
Directions:
Combine flour, sugar, baking powder, baking soda, and salt in a large bowl and make a well in center of mixture. Add orange juice, oil, vanilla, yogurt, egg and blueberries into the well and gently mix together until moist.
Spoon batter into 12 muffin cups coated with cooking spray; sprinkle 1 tbsp. sugar evenly over muffins. Bake muffins at 400 F for 18 minutes and remove from muffin tins right away and cool.