Spaghetti Pie
I've been trying out a lot of new dishes this week for my Kitchen event and last night we had a delicious meal of Spaghetti Pie. Think of it a cross between lasagna and baked spaghetti.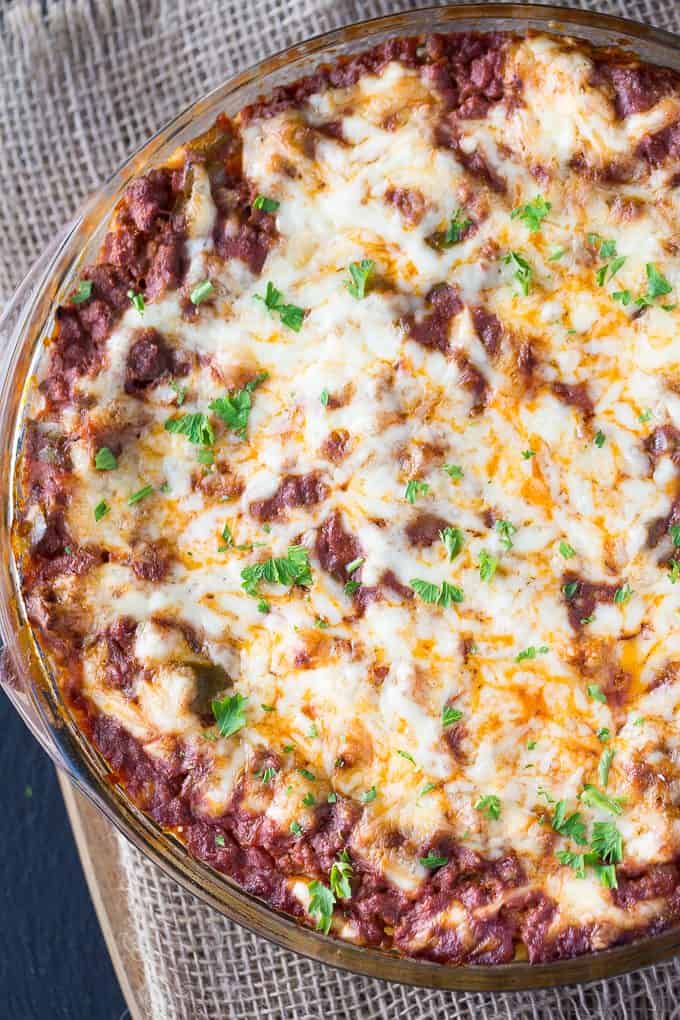 Most of the ingredients I already had in the house so it didn't cost me much to make it. I I just needed to buy some cottage cheese and mozzarella.
The first step is to cook the spaghetti. The recipe calls for 4 oz. of uncooked spaghetti which is about the size of a quarter if you hold the spaghetti together in a bundle. In the meantime, cook the ground beef, green pepper and onion in a large pot for about 10 minutes or until the beef is cooked.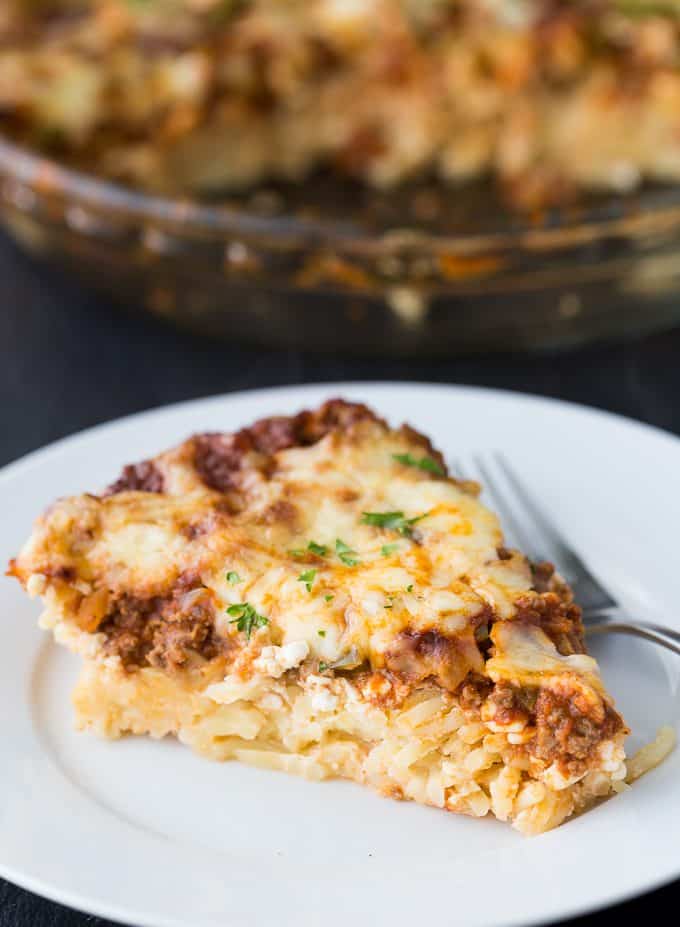 Then stir in a can of pasta sauce, chili powder, salt and pepper and cook for an additional 6 minutes.
While the sauce is cooking, place the cooked spaghetti in a 10-inch glass pie plate that is greased with olive oil. This becomes the "pie crust".
Then mix together eggs and cottage cheese and spread over the spaghetti.
Top the cottage mixture with the beef mixture.
Sprinkle shredded mozzarella cheese on top and put in the oven to bake at 375 F for 35 minutes.
Let stand 5 to 10 minutes before serving because it is HOT! So filling and so yummy!!

Recipe adapted from Betty Crocker Cookbook: 1500 Recipes for the Way You Cook Today (Betty Crocker's Cookbook)
You might also like this Spaghetti Casserole.
Yield: 6
Spaghetti Pie
Hearty, cheesy and delicious!
Ingredients:
4 oz. uncooked spaghetti
1/2 lb lean ground beef
1 green pepper, chopped
1 onion, chopped
1 jar of pasta sauce
1 tsp. chili powder
1/2 tsp. salt
1/4 tsp. pepper
2 eggs
1 cup cottage cheese
1/2 cup shredded mozzarella cheese
Directions:
Heat oven to 375 F. Grease a 10-inch glass pie plate with olive oil. Cook and drain spaghetti and set aside.
Cook beef, green pepper and onion over medium heat for 10 minutes or until beef is brown. Stir in pasta sauce, chili powder, salt and pepper. Cook an additional 6 minutes, stirring occasionally.
Place spaghetti in pie plate.
In a small bowl, stir eggs and cottage cheese until well mixed. Spread evenly over spaghetti. Spoon beef mixture over cottage cheese mixture. Sprinkle with mozzarella cheese.
Bake 35 minutes or until centre is set. Let stand 5 to 10 minutes before cutting.