Sugar Pie
This Sugar Pie recipe is a vintage find from one of my grandma's old church cookbooks. It looked easy enough so I decided to try it out. The sweet sugary filling practically melts in your mouth and reminds me a little of the flavour of a butter tart. It has a different texture though.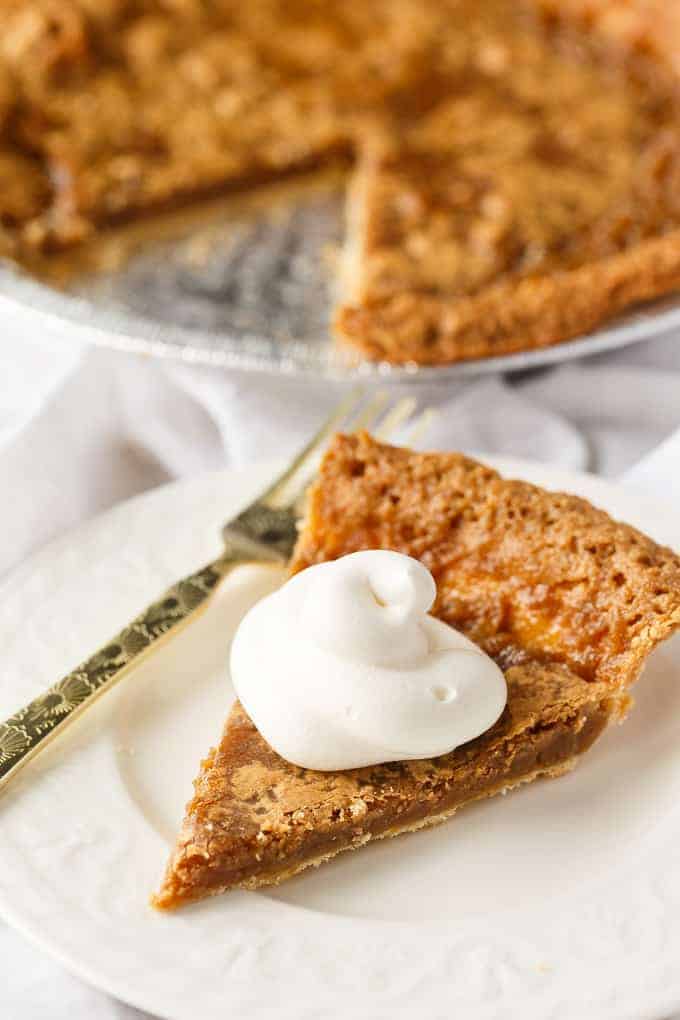 I recommend putting the pie on the baking sheet because it will likely bubble over. I would have had a big mess in my oven if I didn't!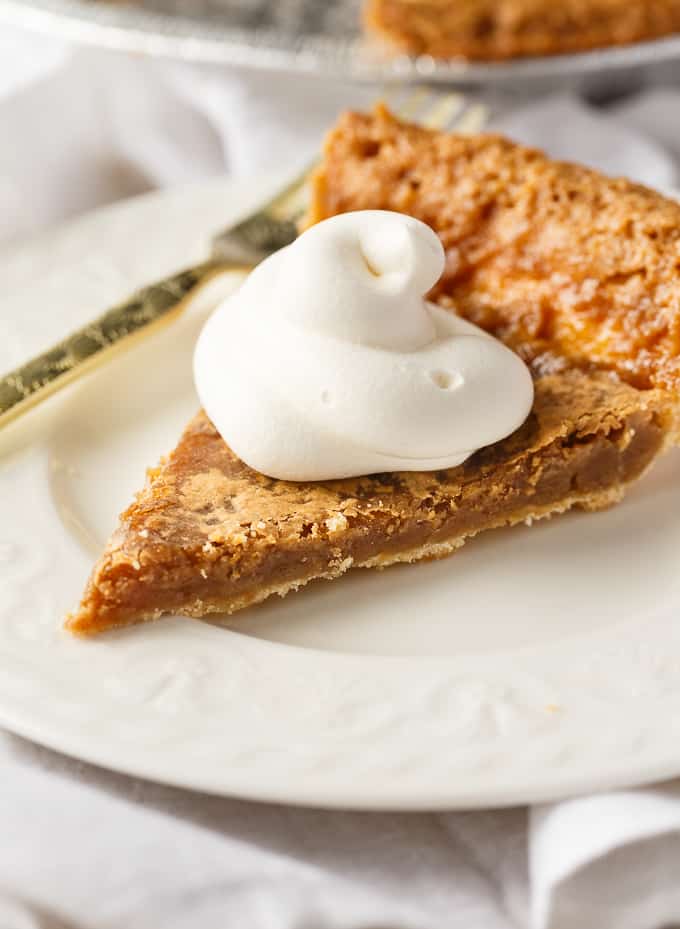 I used a ready-made pie unbaked pie shell to keep things easy. If you are a pro at making your own pie shells, go for it.
Serve with some ice cream or whipped cream to finish it off. It's a decadent dessert that is rich and perfectly sweet.
For another vintage recipe, try this Wacky Cake or Shoofly Pie.
Have you tried sugar pie before?

Yield: 6
Sugar Pie
A vintage recipe that is perfectly sweet and decadent! Bonus points for it being super easy to make, too.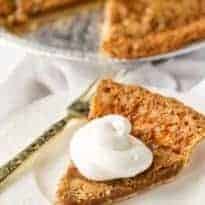 Ingredients:
1 1/2 cup brown sugar
1/2 cup flour
1/2 cup cream
1/2 tsp vanilla extract
1 9″ unbaked pie shell
Directions:
Preheat oven to 425F.
Mix brown sugar, flour, cream and vanilla in a bowl. Pour into pie shell.
Bake for 10 minutes. Reduce heat to 350F and bake an additional 20 to 25 minutes or until filling is set. Cool before serving.