Apple Pie Spice
I couldn't find apple pie spice at our local stores so I decided to make my own! It's similar to pumpkin pie spice with a few tweaks. Apple pie spice has cardamon in it, a spice often used in Indian cooking. It's in apple pie spice too even though it's not an Indian recipe.
Beyond apple pie, use your homemade apple pie spice to add flavour to all your apple desserts this fall. Think cobblers, cakes, muffins and more. I'm also using it in a DIY beauty scrub I'm creating soon. I also added it to an apple cinnamon soap. It smells divine!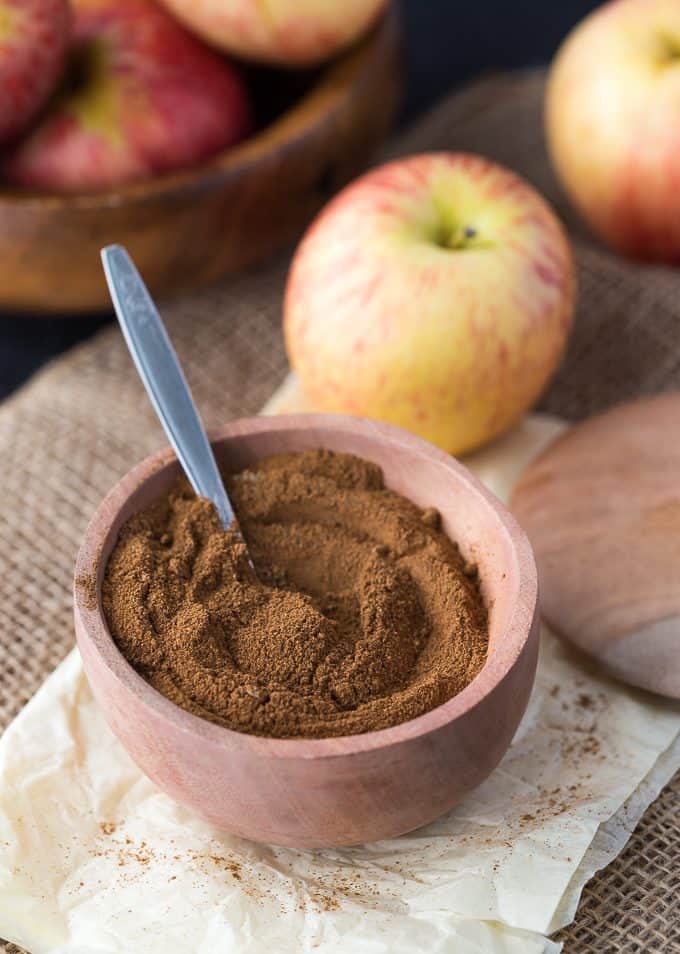 Making it is easy. Measure out your spices. Stir them in a small bowl and then store in a mason jar in your pantry. It couldn't be easier! Now you won't have to try and hunt down apple pie spice in your local grocery store.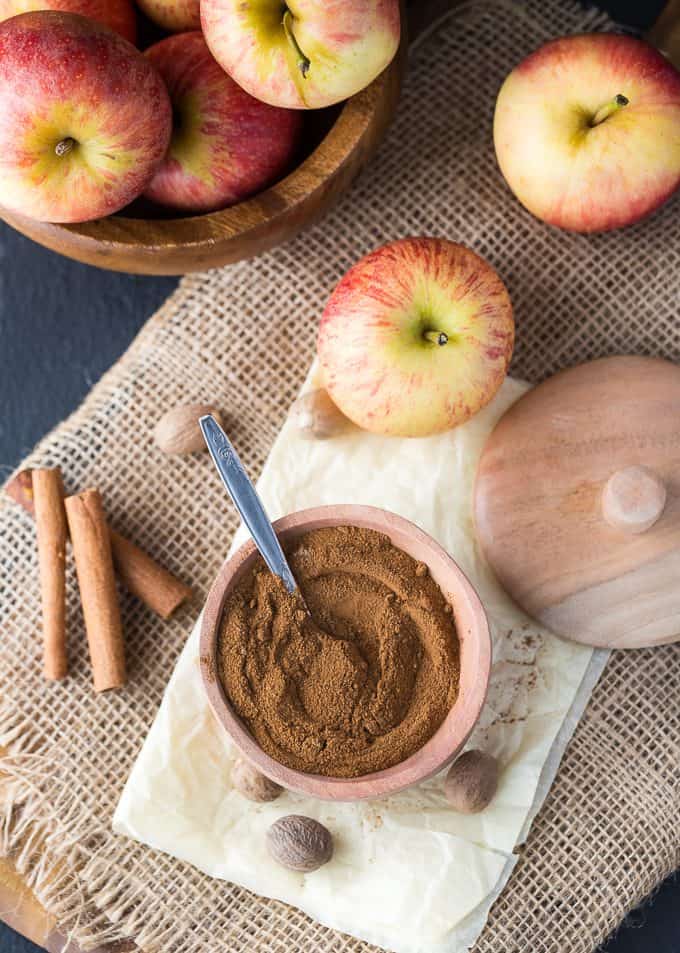 It smells SO GOOD! It reminds me of fall.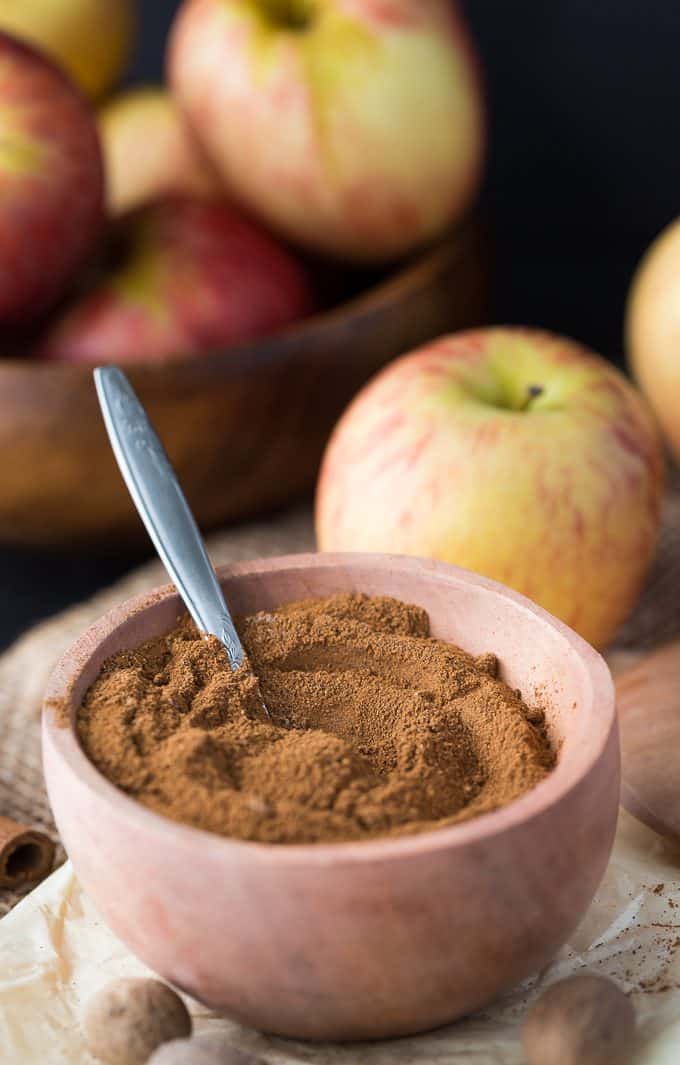 I'm still using my pumpkin pie spice from last year so I'd imagine that this one will benefit me (and you!) for a long time to come.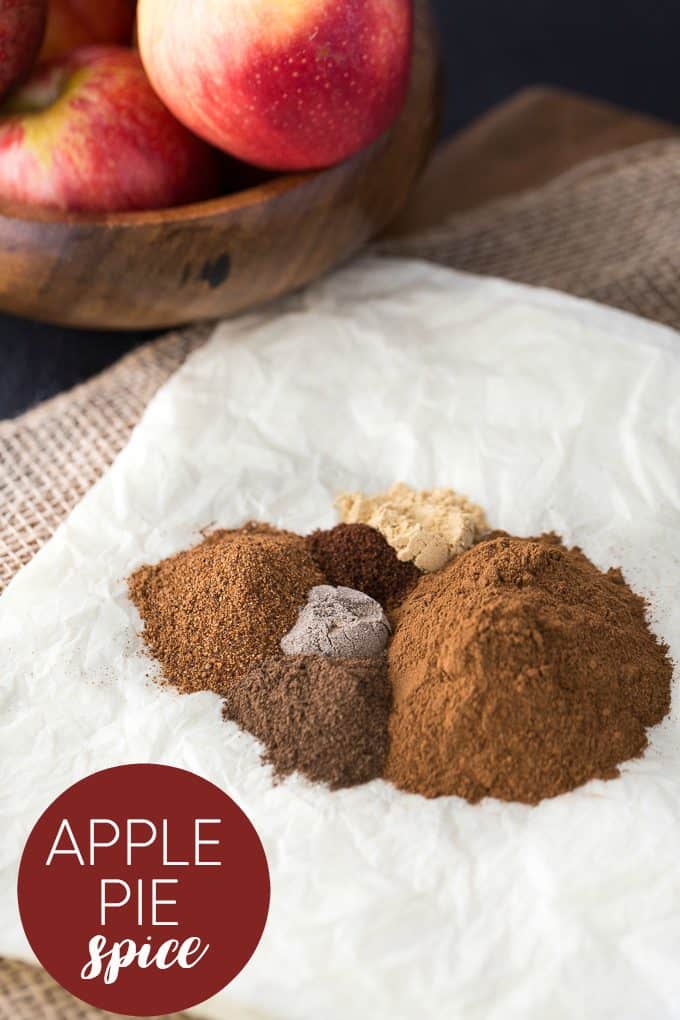 Do you make your own spice mixes?

Yield: 1/3 cup
Apple Pie Spice
A fragrant blend of fall spices! It smells heavenly and adds a wonderful flavour to your fall desserts.
Ingredients:
3 tbsp cinnamon
2 tsp nutmeg
1 tsp cardamon
1 tsp allspice
1/2 tsp ginger
1/2 tsp cloves
Directions:
Add all ingredients to a small bowl and stir to combine. Store in a mason jar in your pantry.