Slow Cooker Peanut Butter Hot Chocolate
We don't often think about using our slow cooker to make beverages, but it can be done. And it can be done deliciously! I've made a few drinks in my slow cooker over the past few years including this Gingerbread Latte recipe. My girls love hot chocolate and instead of making the instant stuff, we have been enjoying homemade hot chocolate, slow cooker style!
Is there a better combination than peanut butter and chocolate? It's a match made in sweet heaven.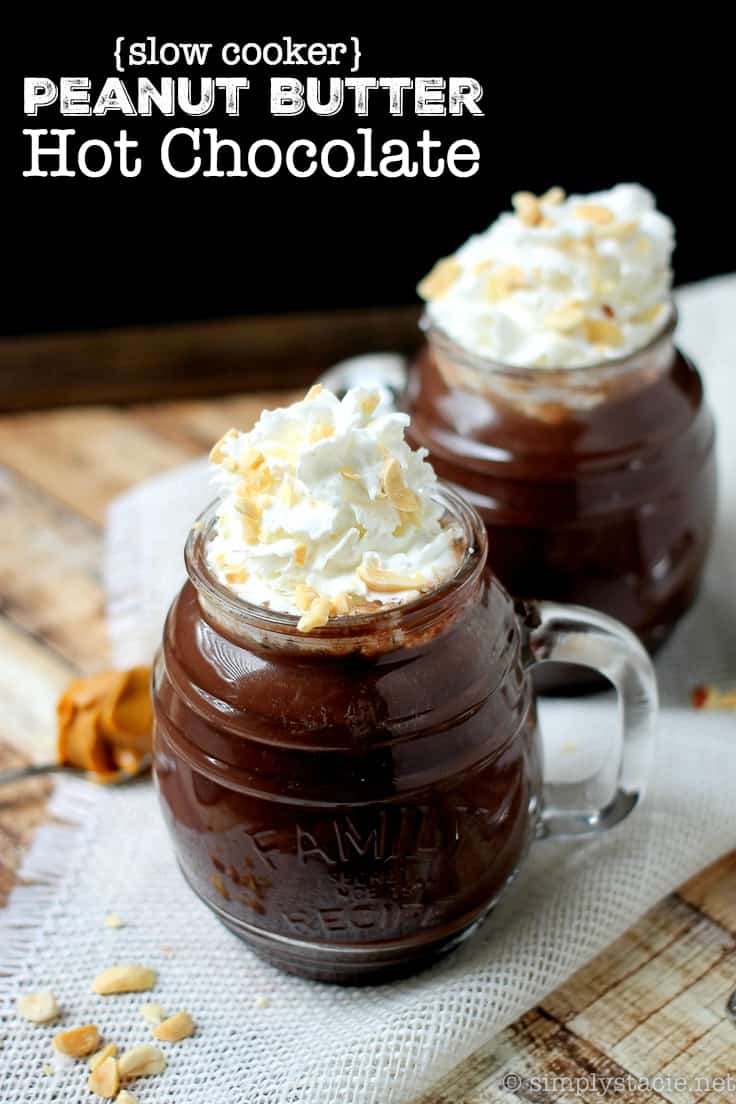 With the cold weather here to stay, I know that my slow cooker will be very busy. This recipe is really easy to make and a yummy way for my girls to warm up after a long day at school. It may not be the healthiest drink, but it sure tastes good.

How do you make your hot chocolate? Do you use the instant stuff in the microwave, make on the stove top or use the slow cooker method?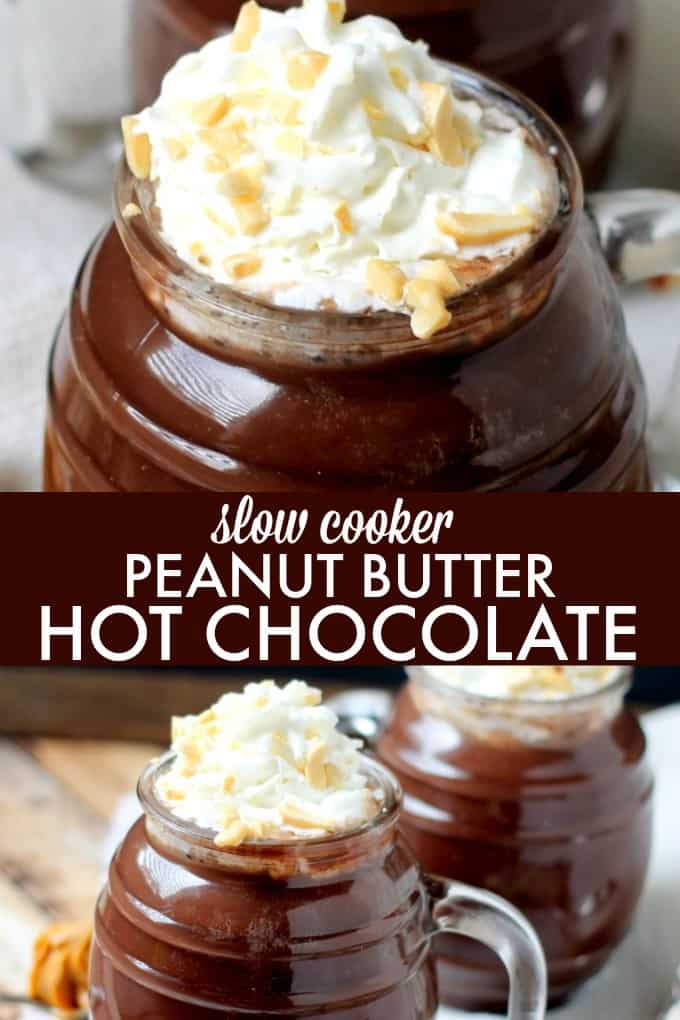 Yield: 10 cups
Slow Cooker Peanut Butter Hot Chocolate
Indulge in this creamy, smooth and sweet recipe for Slow Cooker Peanut Butter Hot Chocolate. Because really, is there a better combination than this?
Ingredients:
9 cups milk (I like whole)
1 cup cocoa powder
1 cup sugar
2 cups hot water
¼ cup chocolate syrup
1 tsp vanilla
½ cup creamy peanut butter
whipped cream for garnish, if desired
chopped peanuts for garnish, if desired
Directions:
In a large slow cooker, add milk, cocoa powder, sugar, hot water, chocolate syrup, and vanilla, whisk to combine. Cover and cook on low for 3-4 hours or high for 2 hours.
Uncover and whisk well to combine, add peanut butter and whisk to incorporate. Cover and cook for 10-20 more minutes on high.
Serve and garnish with whipped cream and nuts. Enjoy!
You Will Also Love
If you liked this post, you will also love these ones!