Eggnog Breakfast Casserole
We're breaking out the eggnog! No other drink reminds of the holidays quite like eggnog. I have to actively remind myself to not drink the whole carton. John is a fan too. My kids aren't though. They used to call it "yellow milk". Maybe eggnog is an acquired taste? Anyways, I think it tastes delicious!
This year, I made it my mission to do more than just drink our eggnog. I wanted to use it in some recipes and share them with you. Since I'm the queen of breakfast casseroles these past couple months, I figured I'd whip up an Eggnog Breakfast Casserole. I used eggnog in place of the milk/cream. Boy, am I glad I did. This may very well be the best breakfast casserole EVER.
For the bread layer, I used croissants. I love the buttery flavour they add to a breakfast casserole. Plus they bake up really nicely in the oven.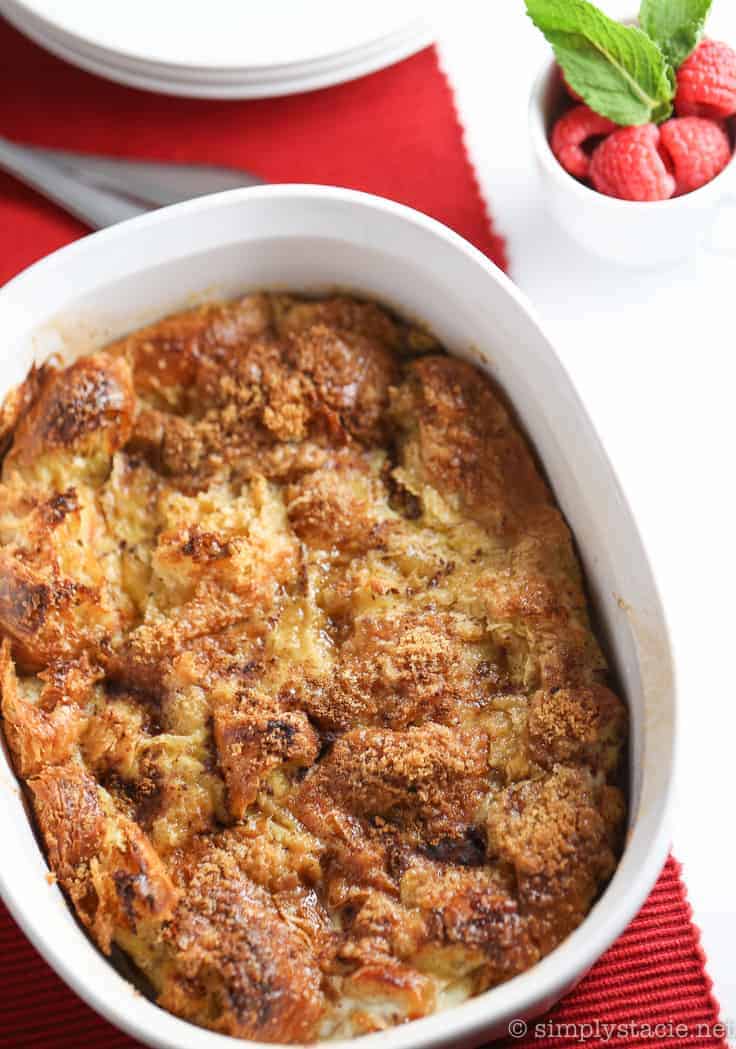 I used a small casserole dish since only John and I like eggnog in our home. If you use a 9×13 dish, just double the recipe and it should work fine.
We always sprinkle nutmeg on top of our eggnog so I had to make sure it was included. It's mixed in with the eggs and eggnog.
For the topping, I sprinkled on brown sugar and cinnamon. It bakes into a sweet, crispy crust. Beneath that is the creamy eggnog custard and croissants. If you wanted to add maple syrup you can. Fresh berries also work. I thought it tasted fine on its own and it didn't need any extras.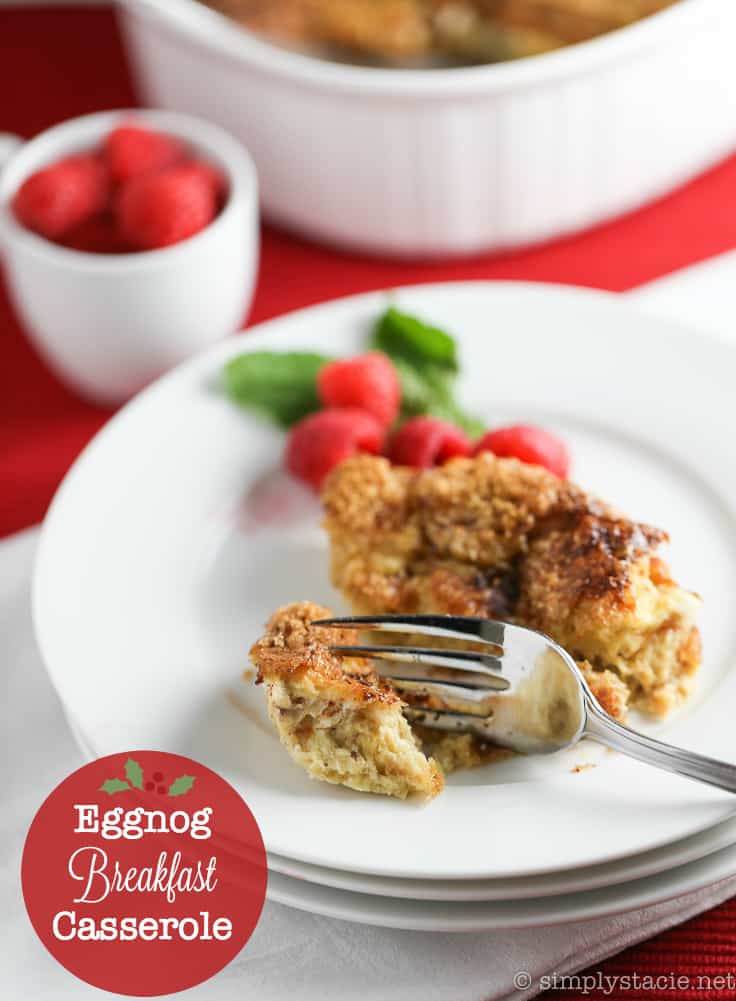 Consider this recipe for Christmas morning! I might just make for John and I and then do another type for my kids to eat. Maybe they'll like eggnog when they are older? You never know. I was a veggie hater till my early 20s.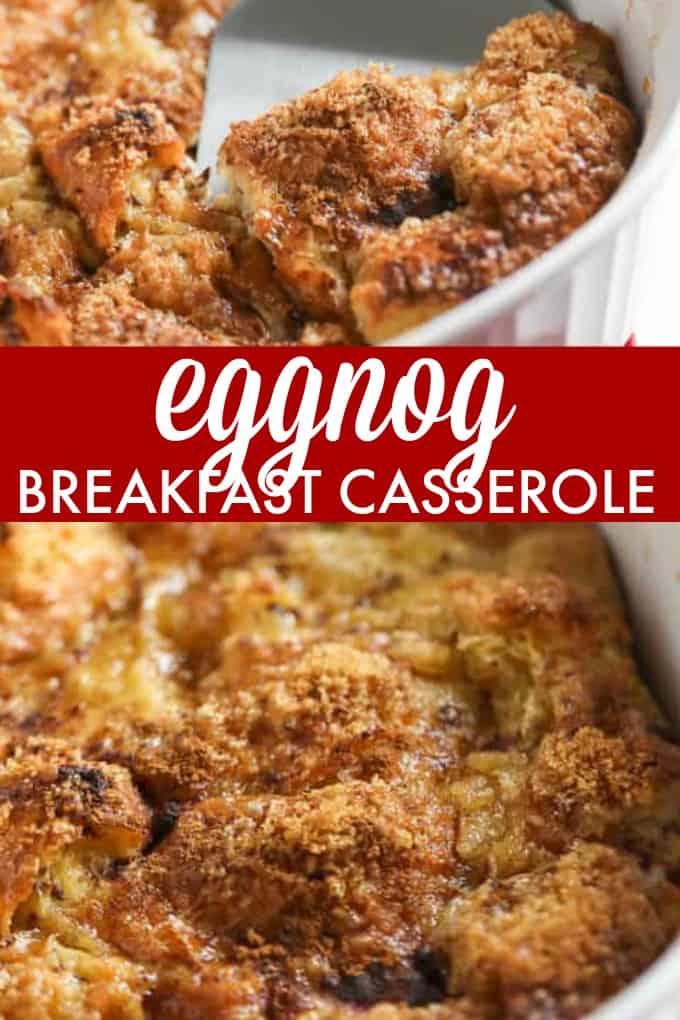 Are you a fan of eggnog?
Yield: 6
Eggnog Breakfast Casserole
Meet your holiday breakfast! This Eggnog Breakfast Casserole is absolute perfection.
Ingredients:
3 croissants, ripped into bite sized pieces
Cooking spray
3 eggs
1 cup eggnog
1 tsp vanilla extract
1/2 tsp cinnamon
1/4 tsp nutmeg
pinch salt
Topping
1/8 cup brown sugar
sprinkle of cinnamon
Directions:
Spray a small casserole dish with cooking spray. I used this CorningWare casserole dish in this recipe.
Spread croissants on the bottom of the dish. Set aside.
In a medium size bowl, whisk together eggs, eggnog, vanilla, cinnamon, nutmeg and salt. Pour over the croissants.
Sprinkle brown sugar and cinnamon on top.
Bake, uncovered, in a 350F preheated oven for 25 to 30 minutes, or until top is golden brown. Serve hot.