Nothing beats a mug of hot chocolate in the winter months! Most of them time, I'll buy the powder to keep things simple. When I'm feeling more productive, I'll make a batch of homemade hot chocolate. I love to add little twists to the recipe though to keep things fun and interesting. With this recipe collection, you'll find easy ways to spice up your hot chocolate. Give your next mug a little zing! Who knows – maybe you'll discover a new favourite recipe.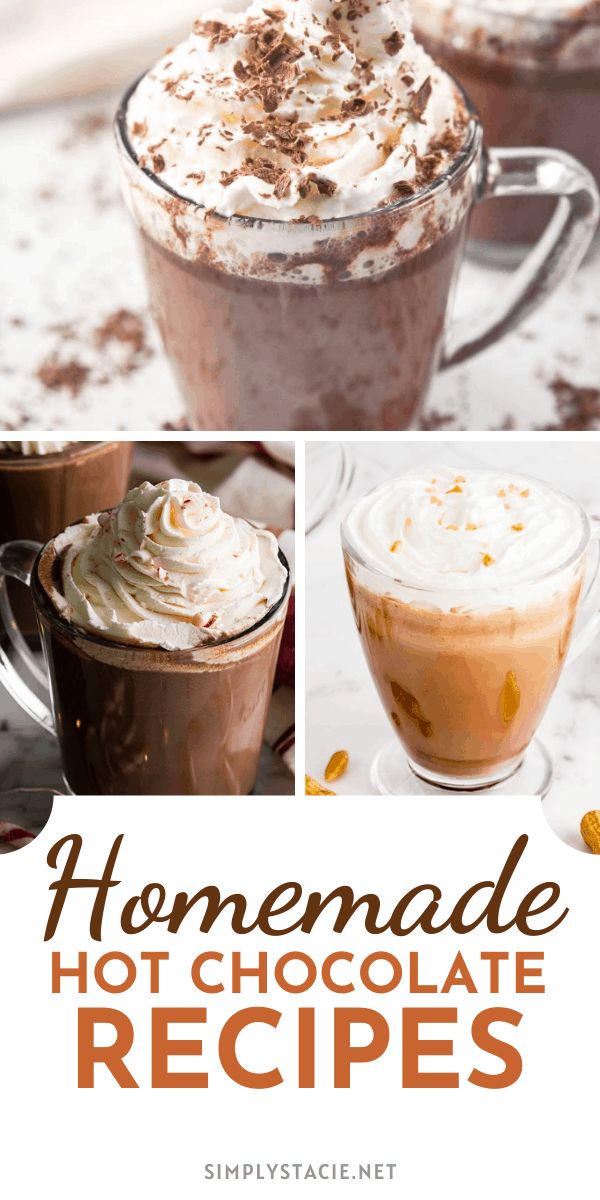 Make sure to try out my Red Velvet Hot Chocolate.
How to Spice Up Your Hot Chocolate
Give your next mug a little zing of flavor with this yummy variety of hot chocolate recipes.