Pumpkin Pie Ice Cream
My friend, Crissy, has been sharing all these luscious looking healthy and homemade ice cream recipes lately. I thought it would fun to share one for fall too. The key to dairy-free ice cream is frozen bananas! They give it a creamy ice cream-like consistency that not only tastes great, but is guilt-free too. Add in a little bit o pumpkin puree, pumpkin pie spice and maple syrup and voilà! Pumpkin Pie Ice Cream. Now if that isn't a fall flavour, then I don't know what is.
Pumpkin Pie Ice Cream
For equipment, use your food processor or blender. No ice cream maker required. I don't even own one anyway!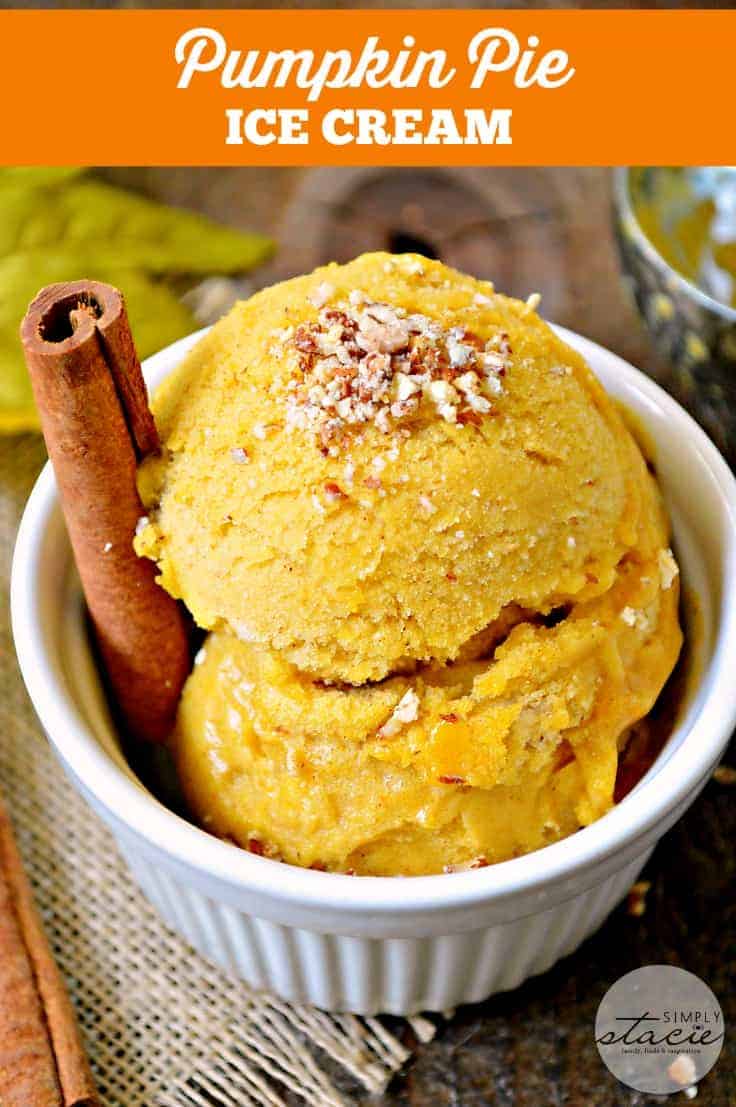 Now has is that for decadence? SO SO GOOD! This recipe serves two adults, but if you're especially hungry, you may want to eat it all yourself. Don't worry, I won't judge.
I'm working on more pumpkin recipes this month. When I told you to prepare for pumpkin everything in my post about Pumpkin Pie Spice I meant it. I live for this time of year and am always sad to see it end. Mostly, it will be pumpkin desserts, but you never know, I may have a savoury pumpkin recipe to share. We'll see.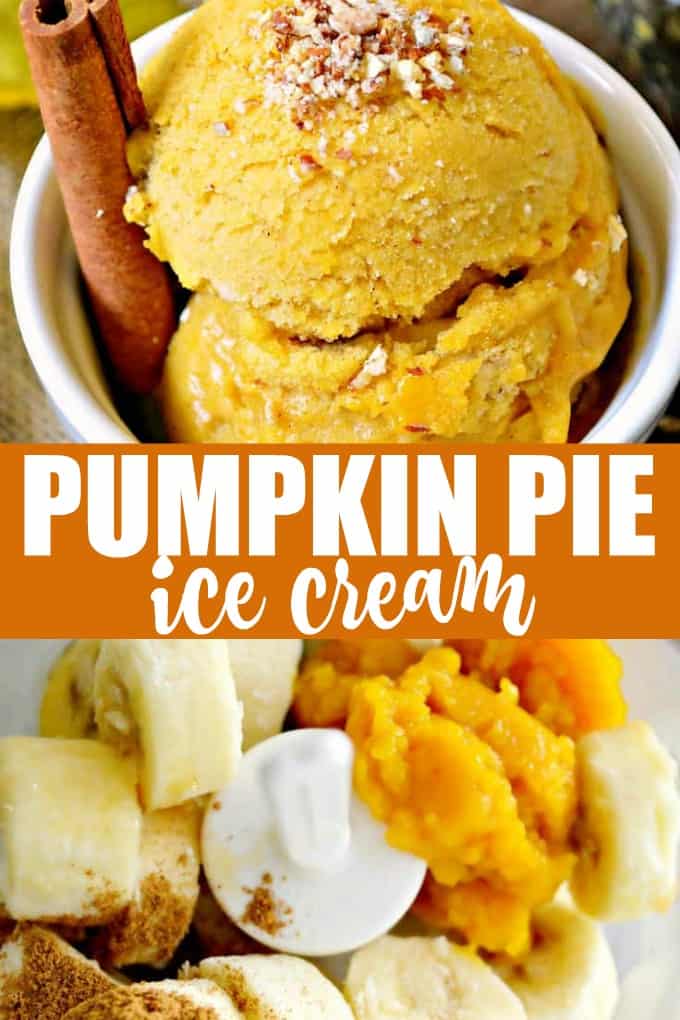 For more pumpkin recipes, check out my Pumpkin Pie Smoothie, Pumpkin Dessert and Pumpkin Chili. I also have a Pumpkin Desserts board on Pinterest with more yummy recipes to try.
Crissy also has a pumpkin cookie recipe that everyone is going nuts for right now. Check out these Melt-in-your-Mouth Pumpkin Cookies and you'll see why!
Do you ever make your own ice cream?

Yield: 2
Pumpkin Pie Ice Cream
Luscious, creamy and perfect for fall, this Pumpkin Pie Ice Cream is a real treat. Plus, it's dairy-free and made with natural ingredients.
Ingredients:
2 bananas, sliced and frozen
3 tbsp of maple syrup
2 tbsp of pumpkin spice
1/2 cup of pumpkin puree
Directions:
In a food processor blend all the ingredients until smooth and creamy. Transfer to a glass container and freeze for about an hour.
If it freezes pretty hard, let it sit on the counter for a few minutes. Serve with some sprinkled chopped nuts.