Smashed Potatoes with Lemon, Garlic and Feta
Hi All! Nicky here, calling in from Kitchen Sanctuary with an easy and delicious recipe for smashed potatoes.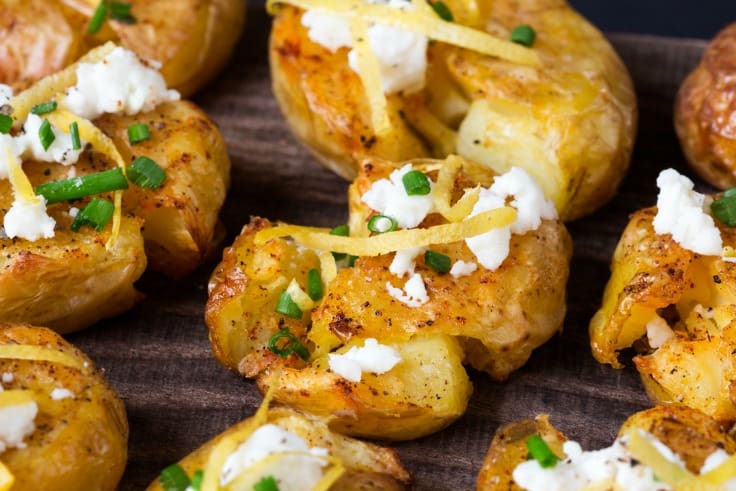 Soft on the inside, crisp and salty on the outside, and loaded with fresh summer toppings, these potatoes will go with pretty much anything.
I love to serve them as a side dish when we have a BBQ (they go particularly well with chicken skewers and a nice big salad).  They're also fab on their own with a nice chilled glass of beer.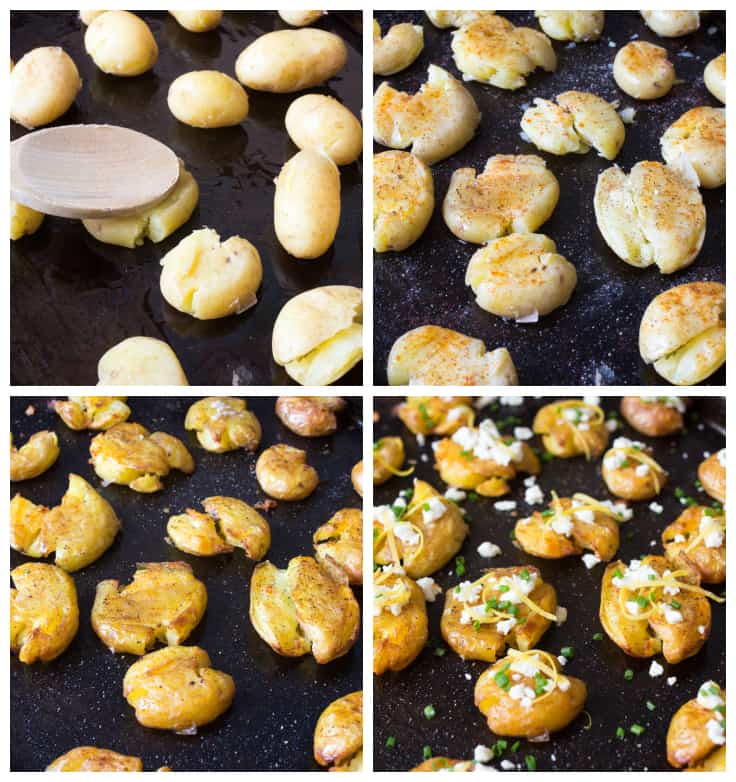 These potatoes have been finished off with garlic-infused oil, then topped with feta, lemon zest and chives for a bit of a Greek feel.  Some other great alternatives include:
Crispy bacon bits and crumbled strong cheddar
Parmesan and a few chilli flakes
Chopped green onions and sour cream
I can guarantee that when you serve these up, at least one will have mysteriously disappeared on the short journey from the oven to the table!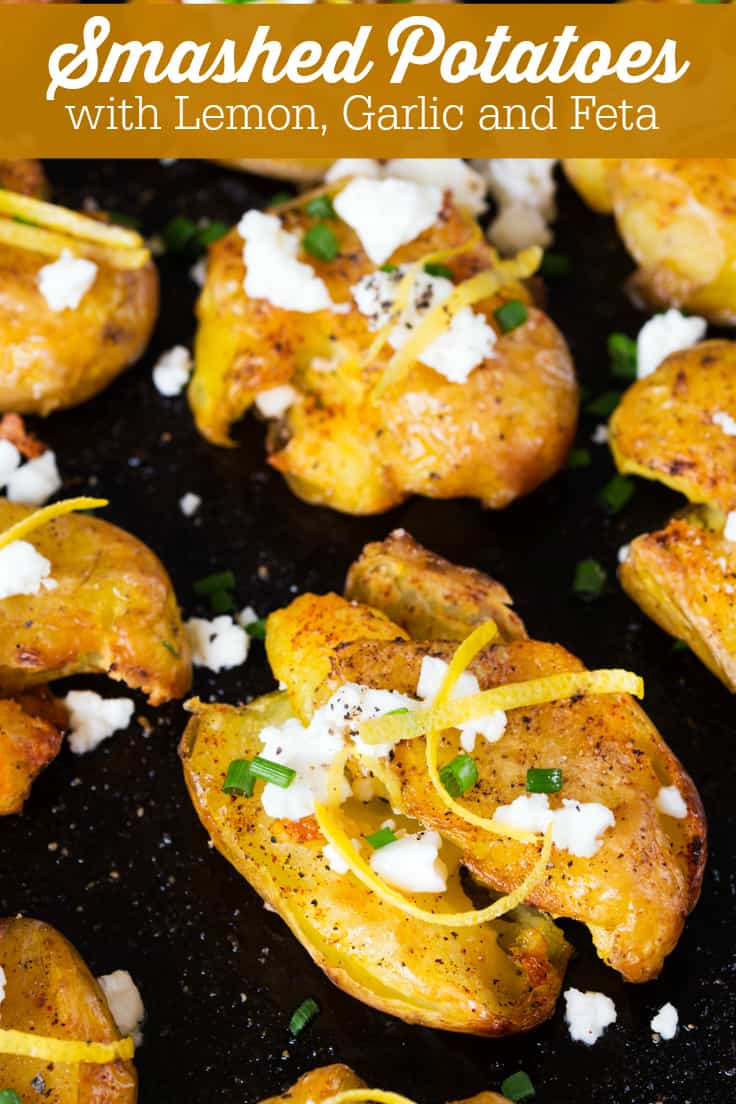 Smashed Potatoes with Lemon, Garlic and Feta
Ingredients:
3 tbsp vegetable oil
1.5 lbs baby white potatoes (or fingerlings)
¼ tsp salt
¼ tsp freshly ground pepper
¼ tsp smoked paprika
1 fat clove of garlic, peeled and minced
4 oz feta cheese, crumbled
Zest of 2 lemons
Small bunch of chives, chopped finely
Directions:
Preheat the oven to 400F and brush a large metal baking tray with 1 tbsp of the vegetable oil. Put to one side.
Place the potatoes in a saucepan and cover with cold water. Bring to the boil, then turn down the heat and simmer for 12-15 minutes until the potatoes are cooked through. Drain.
Place the potatoes on the prepared baking tray, then squash each one down with the back of a wooden spoon. You want the skin to split and the potatoes to squash down, but not completely break apart. Brush 1 tbsp of oil on the potatoes, pay particular attention to any edges (this will give the edges a nice crunch).
Mix the remaining tbsp of oil with the crushed garlic and put to one side to infuse.
Sprinkle the salt, pepper and paprika onto the potatoes and place in the oven for 15–20 minutes – until the potatoes are crispy and golden. Then brush the garlic infused oil onto the potatoes and put back into the oven for a further two minutes.
Take the potatoes out of the oven and sprinkle on the crumbled feta, lemon zest, chives and a little more black pepper, then serve.