Oreo Cupcakes
I recently was sent some Birthday Oreo Cupcakes and included in the package was a recipe for Oreo Cupcakes. It looked fairly easy to make so I decided to give it a try. I'm glad I did- they were yummy!
I only had to pick up a few of the ingredients at the store.
The first step was to make the chocolate cupcakes according to the package directions and let them cool.
I melted some chopped baking chocolate with a little whipping cream to make a rich glaze for the tops of the cupcakes.
After refrigerating the cupcakes so the glaze can harden, I had the fun task of making the icing. Of course, my mixer decided to break at that point which made the task a little difficult.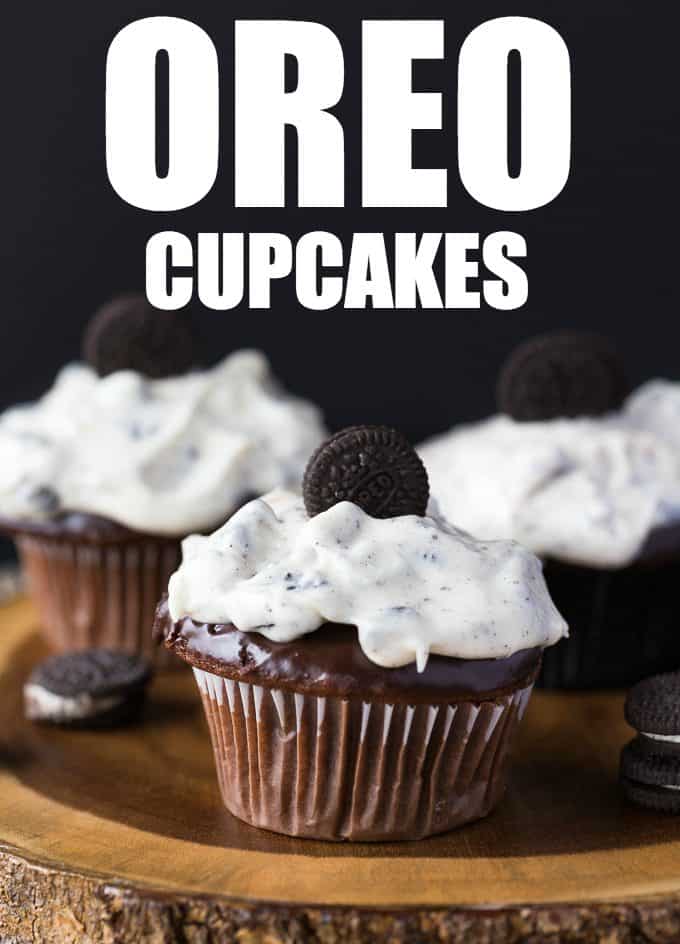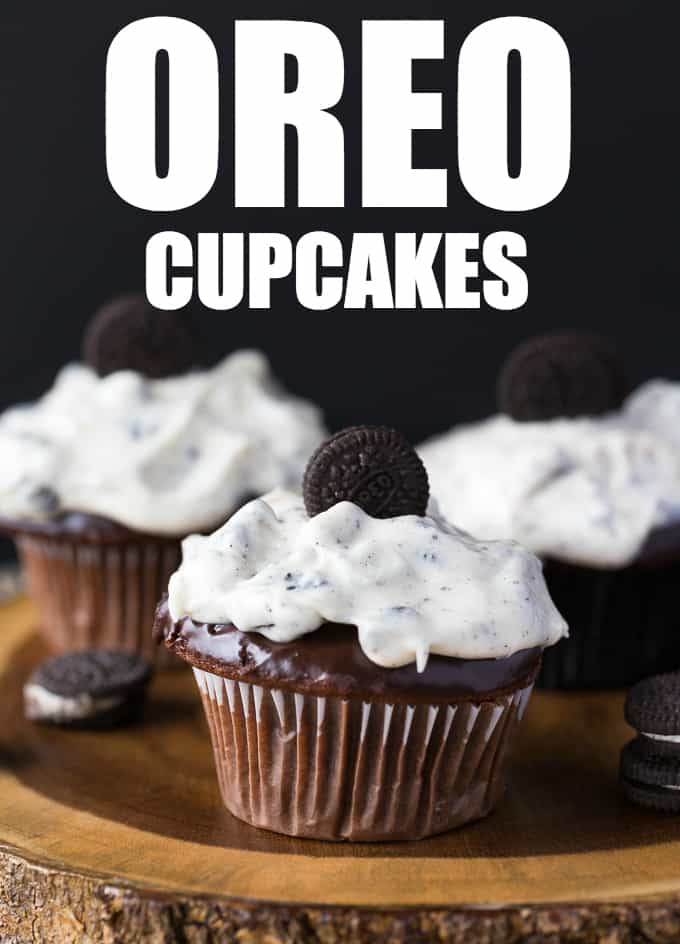 Yield: 12
Oreo Cupcakes
Chocolate cupcakes topped with a rich chocolate ganache and cream cheese & Oreo frosting.
Ingredients:
1 package of chocolate cake mix
4 oz. semi-sweet baking chocolate, chopped (it's 4 squares)
1/3 cup whipping cream
1 pkg. cream cheese softened
6 tbsp butter, softened
2 tbsp milk
2 cups icing sugar
10 Oreo cookies, finely chopped
Mini Oreo Cookies, to garnish
Directions:
Prepare cake batter and bake as directed on package for 24 cupcakes; cool completely.
Microwave semi-sweet chocolate and whipping cream in a small bowl for 1 to 1 1/2 minutes or until chocolate is completely melted and mixture is well blended, stirring after 1 minute. Dip tops of cupcakes in chocolate glaze. Refrigerate for 10 minutes or until firm.
Beat cream cheese and butter in a large bowl with mixer until well blended. Add milk and vanilla; mix well. Beat in icing sugar until well blended. Stir in chopped cookies.
Spread tops of cupcakes with cream cheese frosting. Top with mini Oreo cookies.
Recipe adapted from Kraft Foods.