Cheesy BBQ Beef Casserole Recipe
Cheesy Barbecue Beef Casserole is what I would call "comfort food". It's hearty, satisfying and delicious. It's also very easy to make. All you need is ground beef, cheese, barbecue sauce, onions and pasta.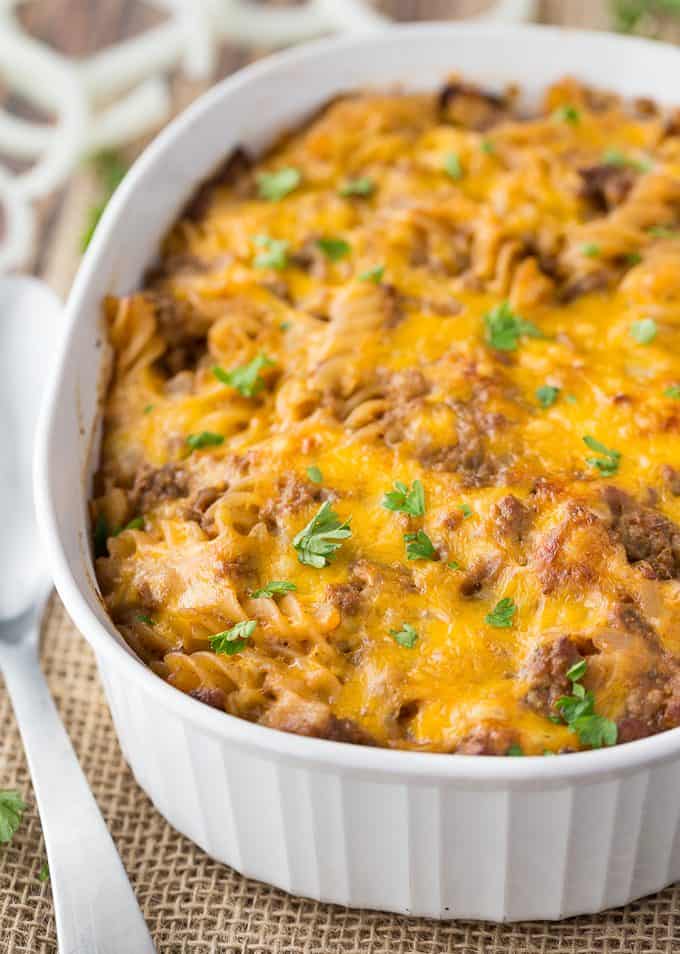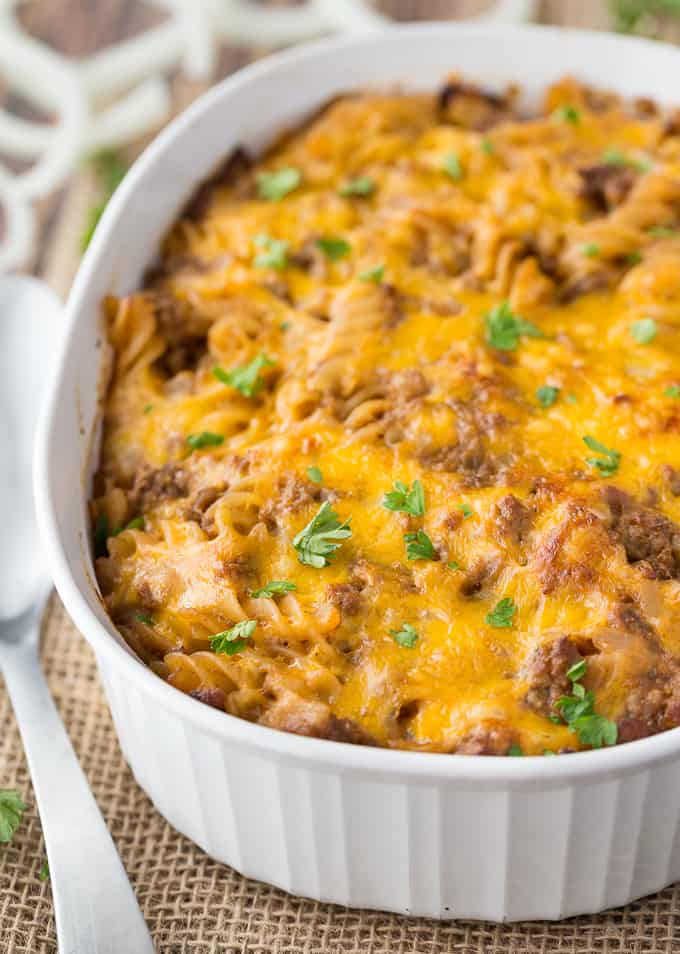 The first step is to cook the pasta like you normally would and cook the ground beef and onions in a pot for about 10 minutes.
When the beef is cooked, add in the cooked pasta, barbecue sauce, mozzarella cheese and cheddar cheese (reserving 1/2 cup) and mix together. Add to a casserole dish.
Top with shredded cheddar cheese.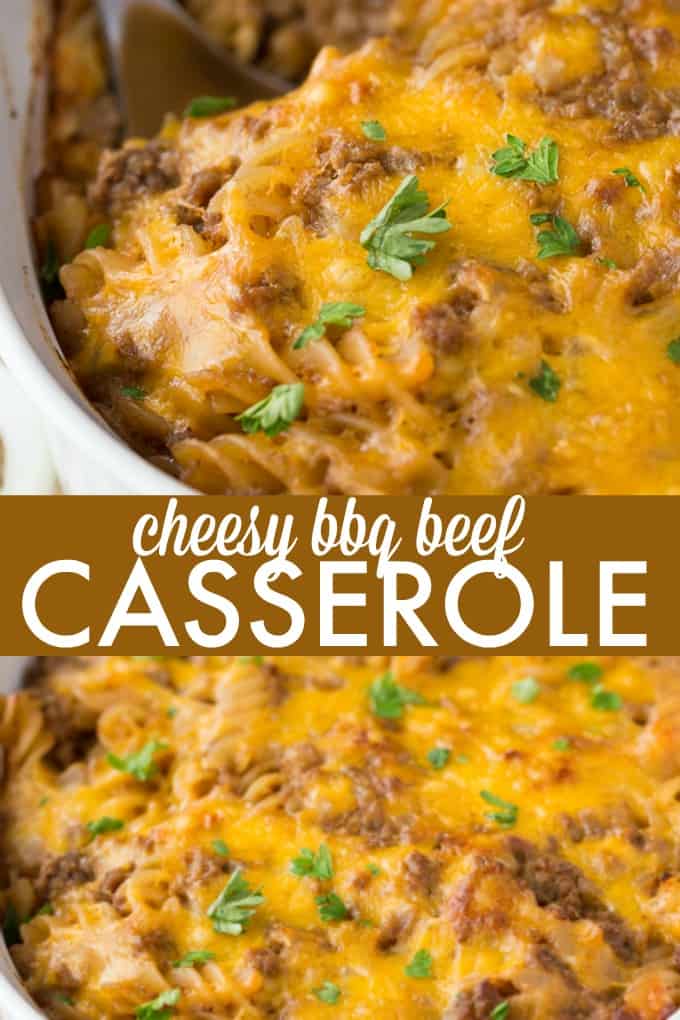 Bake in a 350 F oven for 30 to 40 minutes. Let it cool before serving.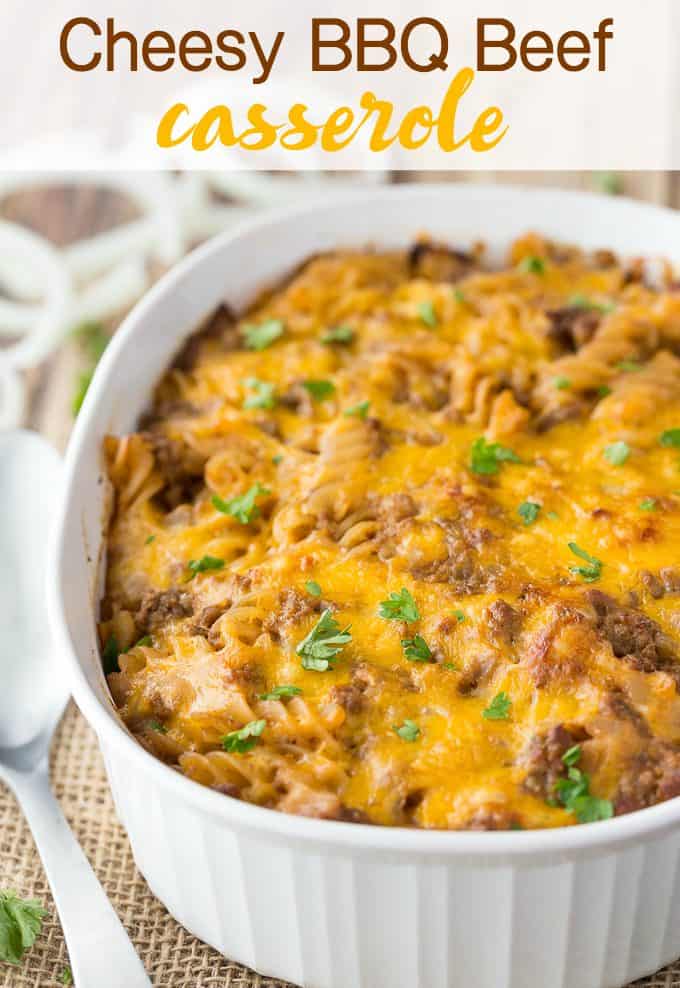 Recipe adapted from Betty Crocker Cookbook: 1500 Recipes for the Way You Cook Today (Betty Crocker's Cookbook)
Yield: 6
Cheesy Barbecue Beef Casserole
Hearty, meaty, cheesy comfort food!
Ingredients:
3 cups of pasta (I used fusilli)
1 lb. lean ground beef
1 onion, chopped
1 cup barbecue sauce
1 cup shredded mozzarella cheese
1 cup shredded Cheddar cheese
Directions:
Heat oven to 350 F.
Cook and drain pasta.
In a skillet, cook beef and onion over medium-high heat for 10 minutes, stirring occasionally.
Return drained pasta to the saucepan. Stir in remaining ingredients except 1/2 cup of the cheddar cheese. Spoon into a casserole dish. Sprinkle with remaining 1/2 cup of cheddar cheese.
Bake uncovered for 30 to 40 minutes or until hot in the centre.