Oreo cookies are oh so good! I love them just about any way I can get them. Whether I am dunking them in milk or mixing them in my ice cream, I can't seem to get enough. But, did you know you can use Oreo cookies to make wonderfully delicious desserts? There is something about the deep dark chocolate flavor melding perfectly with the lighter, sweeter flavors of desserts that makes them a perfect match. Just wait until you check out the yummy decadent desserts made with Oreo Cookies and you will agree!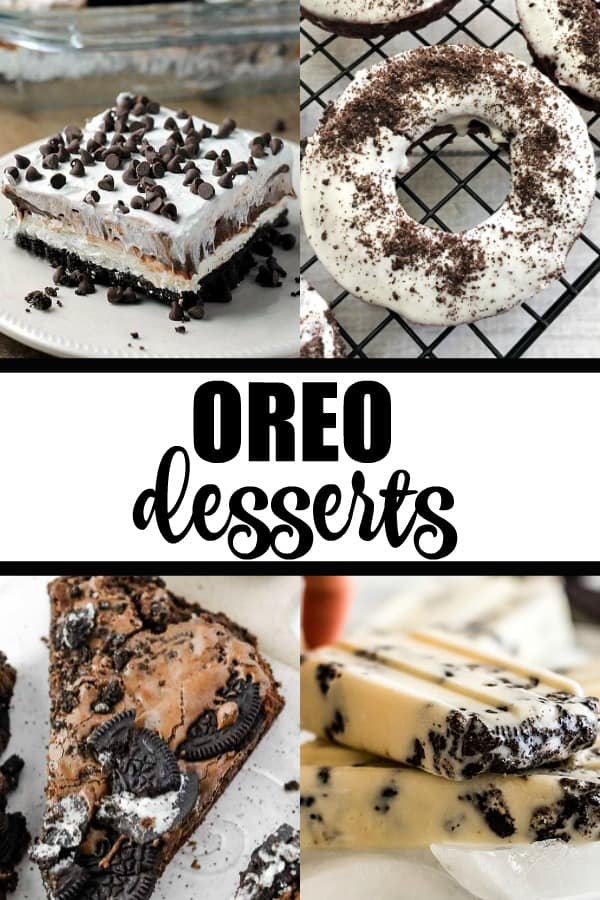 Oreo Desserts
Oreos can be used to make everything from yummy dark chocolate crusts, delicious toppings, and add-ons. And, there is no end to the desserts you can make. For instance, you can use these yummy cookies to make cakes, cupcakes, truffles, cheesecakes (oh, my goodness YUM!), brownies, pies, and even milkshakes! And, the list goes on and on!
Before we get to our oh so yummy collection, we wanted to share one of our family's favorite desserts using Oreos. If you are a coffee and/or cappuccino lover AND love cheesecakes, then this is THE perfect recipe for you!
One of our favorite desserts made with Oreos is this Cappuccino Cheesecake! If you love cheesecake, cappuccino, and Oreos, you are in for a delight with this delicious recipe! It is just what you need to satisfy your sweet tooth and get your java fix all at the same time. And, did I mention it is over the top YUM?!
This delicious recipe is easy to whip up, rich, and is always a hit with everyone who tries it. Cappuccino Cheesecake, with its Oreo crust, is perfect as an after-dinner dessert or a sinful afternoon treat! Shoosh! We won't tell!
Now, grab your favorite beverage and a drool napkin as you will most certainly be drooling by the end of this mouth-watering collection! It really should be considered a sin to have this much deliciousness in one place! Sigh!
Oreo Desserts
So much chocolatey deliciousness in one list! Enjoy the sweet flavor of Oreo cookies that everyone loves.