Hawaiian Chicken
Can you believe it's already August? Summer is flying by. Soon, we'll be sending the kids back to school. My cousin's kids start at the end of August! Olivia, my oldest, is off to university in Southern Ontario and Bridget will be going into grade 8 at the beginning of September. I feel so old! I swear time moves faster the older I get.
With Back to School season, we can expect to be B-U-S-Y! There's school supplies, scheduling, the start of extracurriculars and meals to think about. I'm feeling overwhelmed just thinking about it. One good thing is that I have some easy weekday supper recipes in my arsenal. Chicken is a go-to meal in our home because of its versatility and the fact that everyone likes it. I can't say that about all foods in a home full of picky eaters.
One recipe that is quick, easy and delicious is Hawaiian Chicken. I don't know if it's really from the state of Hawaii, but it does have pineapple in it. Don't you notice that a lot of recipes with pineapple are called "Hawaiian". I digress…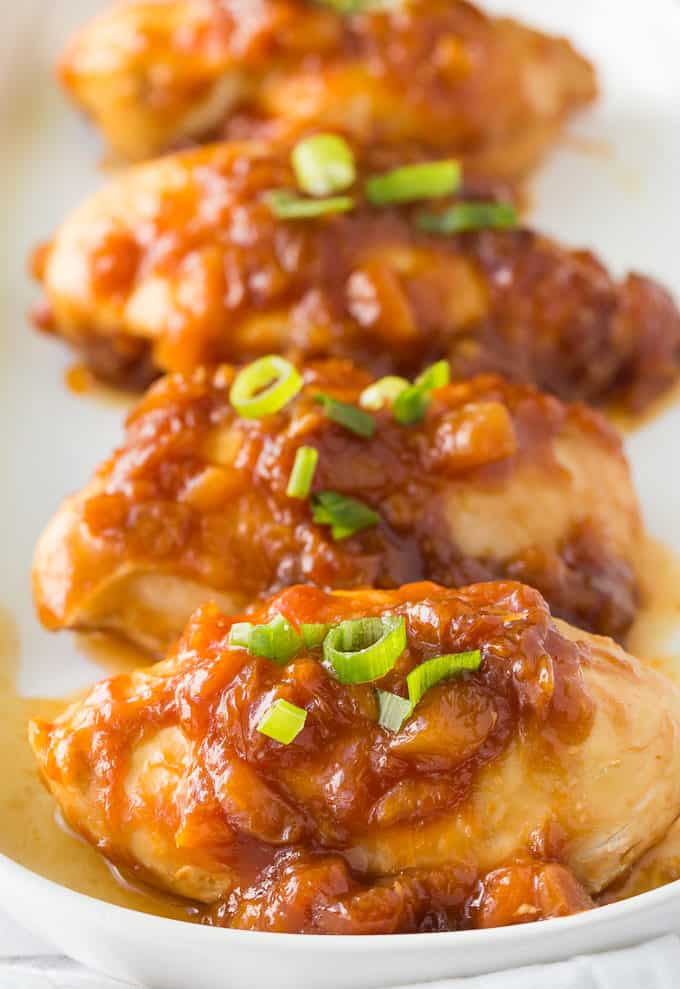 Hawaiian Chicken
I typically use boneless, skinless chicken breasts, but you could easily substitute another cut of chicken. I always look for the Raised by a Canadian Farmer logo on my chicken when I'm out shopping. This way, I know that the chicken I'm serving my family was raised to the highest quality standards.
The sauce is a blend of crushed pineapple, brown sugar, soya sauce and ketchup. It sounds a little strange, but it works wonderfully together. It's not as sweet as you'd think it would be either. I love the tropical pineapple flavour!
I added a bit of sliced green onions to give it a little colour contrast. Leave them out if you aren't a fan!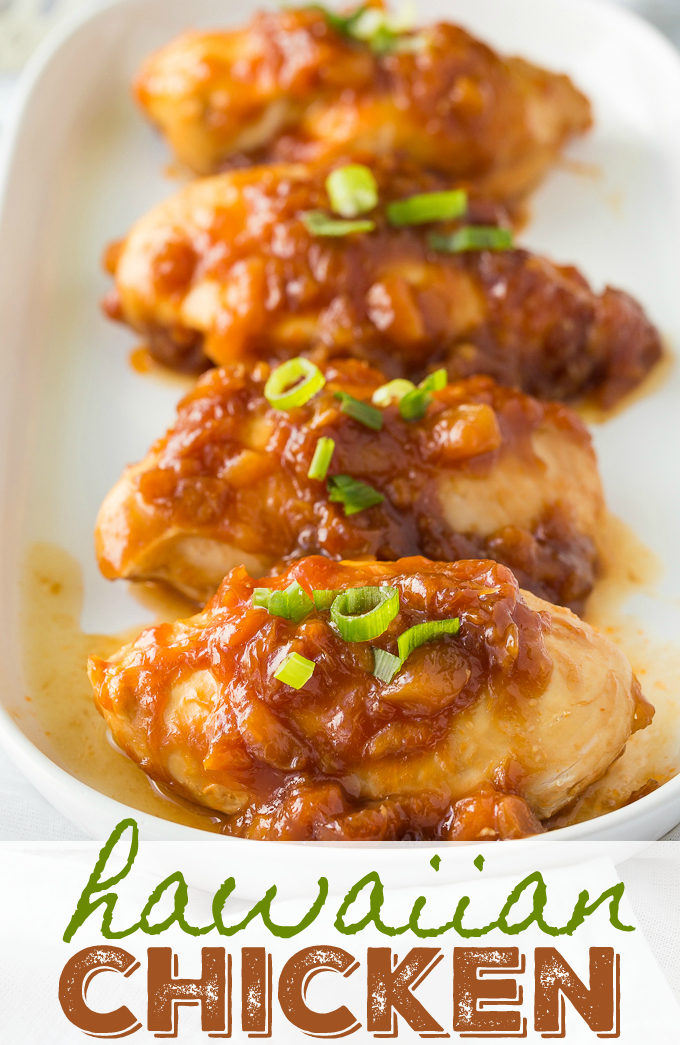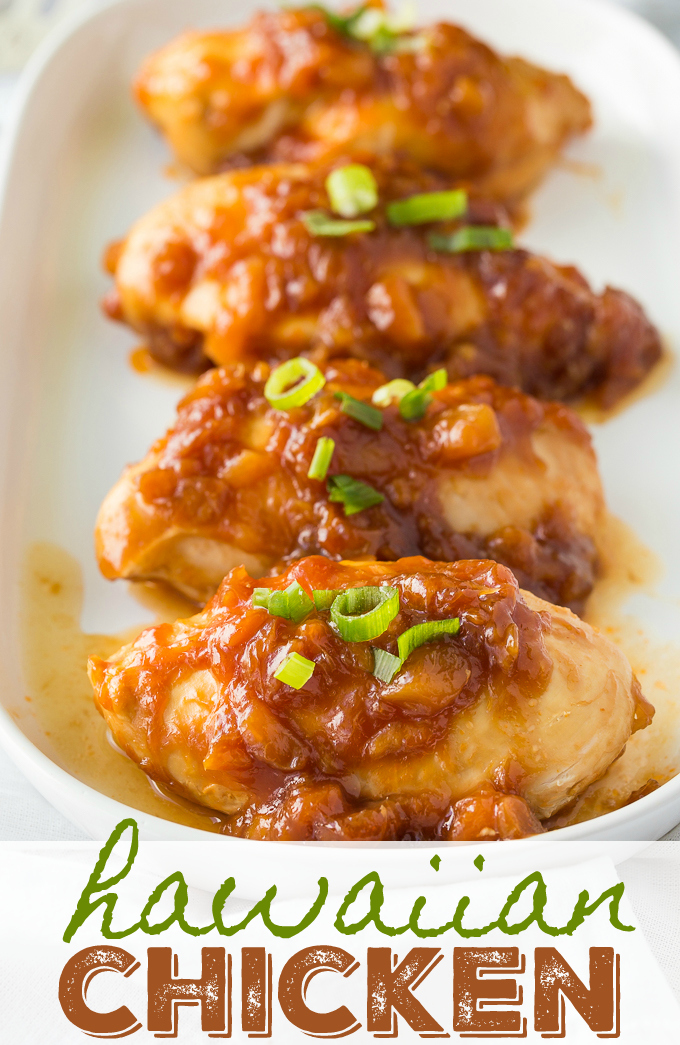 Yield: 4
Hawaiian Chicken
Add a little tropical flavour to your weekday dinner! This dish is easy and delicious.
Ingredients:
1 – 14oz can crushed pineapple, undrained
1/2 cup ketchup
3 tbsp brown sugar
3 tbsp soya sauce
3 tbsp cornstarch
1/2 tsp salt
4 boneless, skinless chicken breasts
green onions, for garnish (optional)
Directions:
Pre-heat oven to 350F.
Add pineapple, ketchup, brown sugar, soya sauce, cornstarch and salt to a small saucepan. Stir. Heat to boiling and reduce heat to low for 2 minutes, stirring frequently. Remove from heat.
Place chicken breasts in a casserole dish and pour sauce over top. Cover. Bake for 45 minutes or until a meat thermometer says the chicken is done.
Top with sliced green onions. Serve on top of a bed of rice.
I also recommend downloading the Chicken Farmers of Canada shopping app. You'll love the grocery shopping list aspects and all the recipes!
For more delicious and easy chicken recipes, visit the Chicken Farmers of Canada recipe section. I peruse it often for inspiration. Don't get in a dinner rut.
The Chicken Farmers of Canada is hosting a Back to School Contest. The prize is a $5,000 shopping spree!
What is on your weekday dinner menu?
Connect with the Chicken Farmers of Canada on Facebook, Twitter, Instagram and Pinterest.
Disclosure: I am participating in the Chicken Farmers of Canada campaign managed by SJ Consulting. I received compensation in exchange for my participation in this campaign. The opinions on this blog are my own.