Mini S'mores Pull-Aparts
With this easy recipe, you can enjoy the flavours of s'mores all year round! I came up with this Mini S'mores Pull-Aparts recipe on a whim.
This post contains affiliate links.
I wanted to use my mini bundt pans, but wasn't sure what I'd make. I had some crescent roll dough in the fridge and my baking cupboard is stocked full of goodies. My daughter is obsessed with marshmallows so I made a little treat for her that I know she'd enjoy.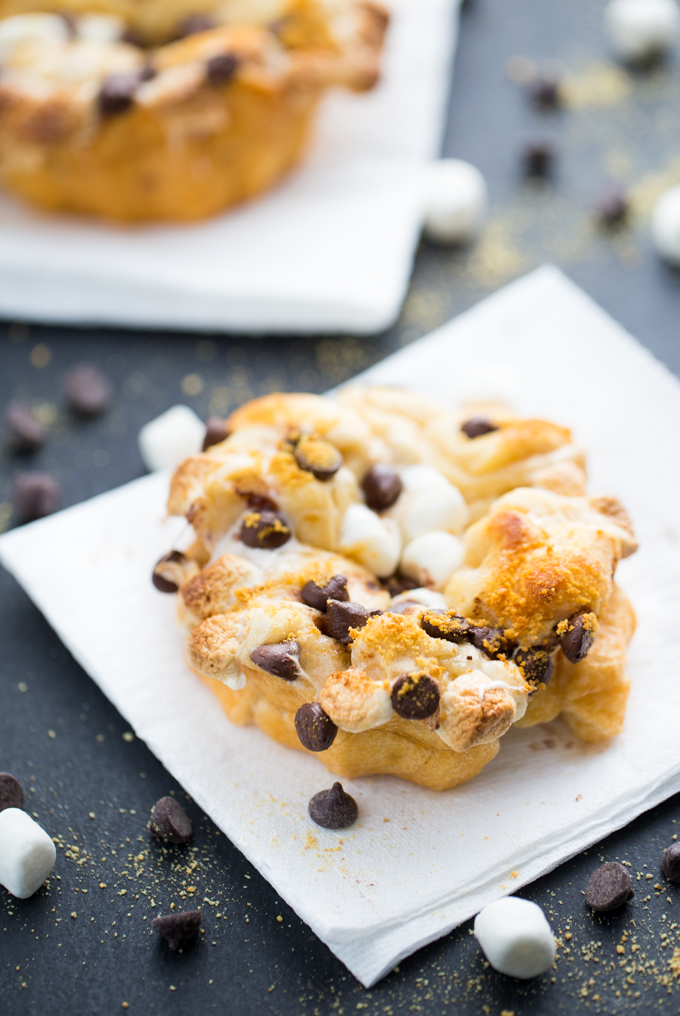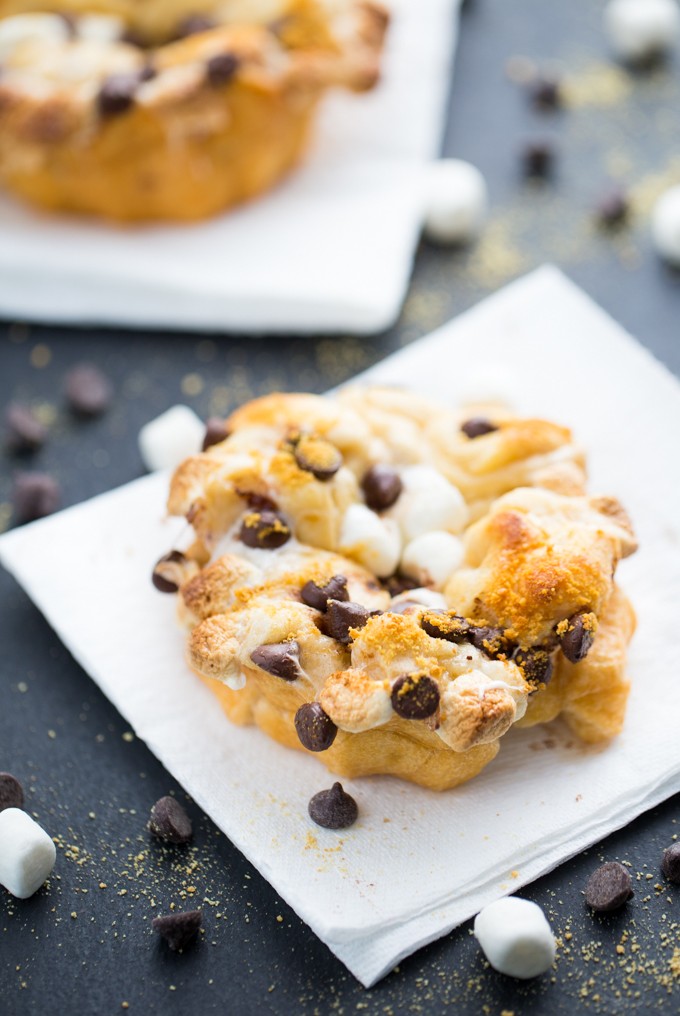 Mini S'mores Pull-Aparts
You'll only need four ingredients to make this dessert. You probably have everything you need to make them right now. It's basically a dump into the pan kind of recipe, after you've cut up the crescent roll dough, and your oven takes care of the rest. The dough bakes together with the chocolate chips and marshmallows and the graham cracker crumbs add a beautiful finishing effect.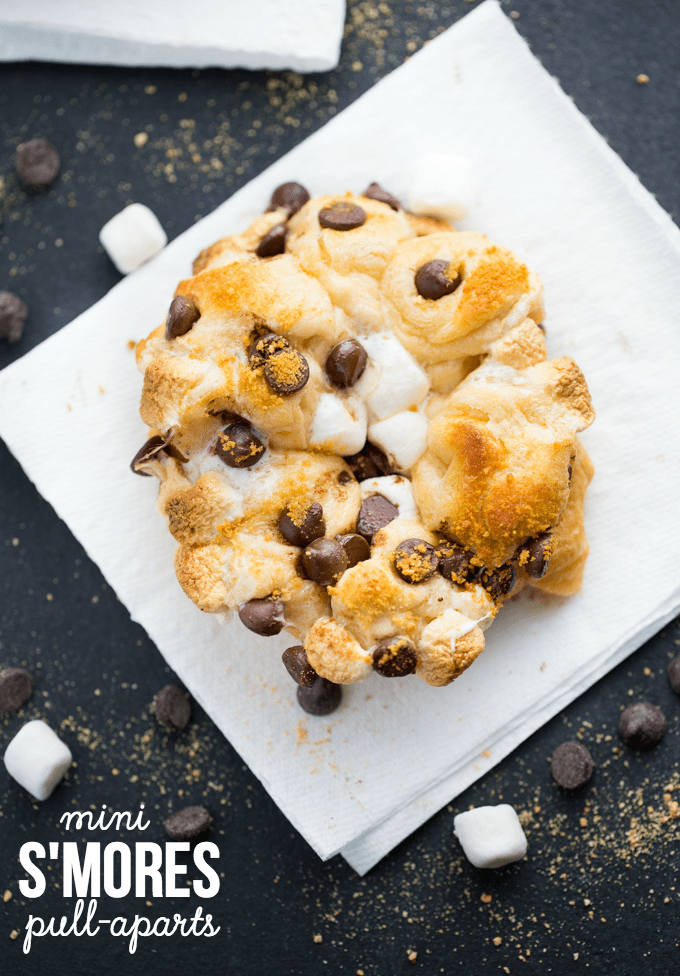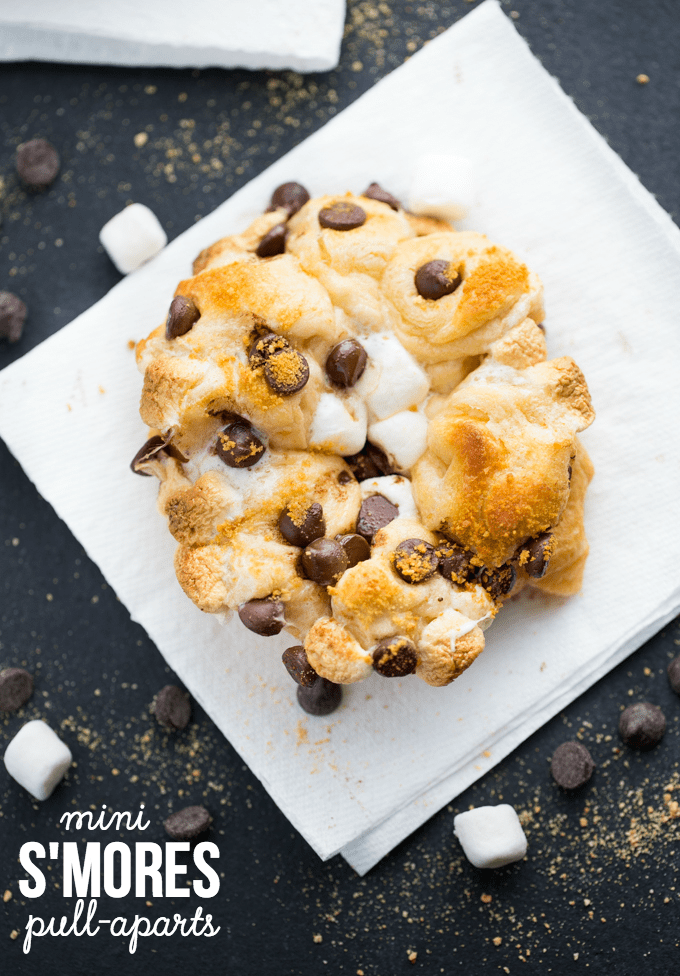 Craving more s'mores recipes? Great. I have a few you might enjoy including S'mores Cake, S'mores Pizza, S'mores Overload Cupcakes and Chocolate Raspberry S'mores.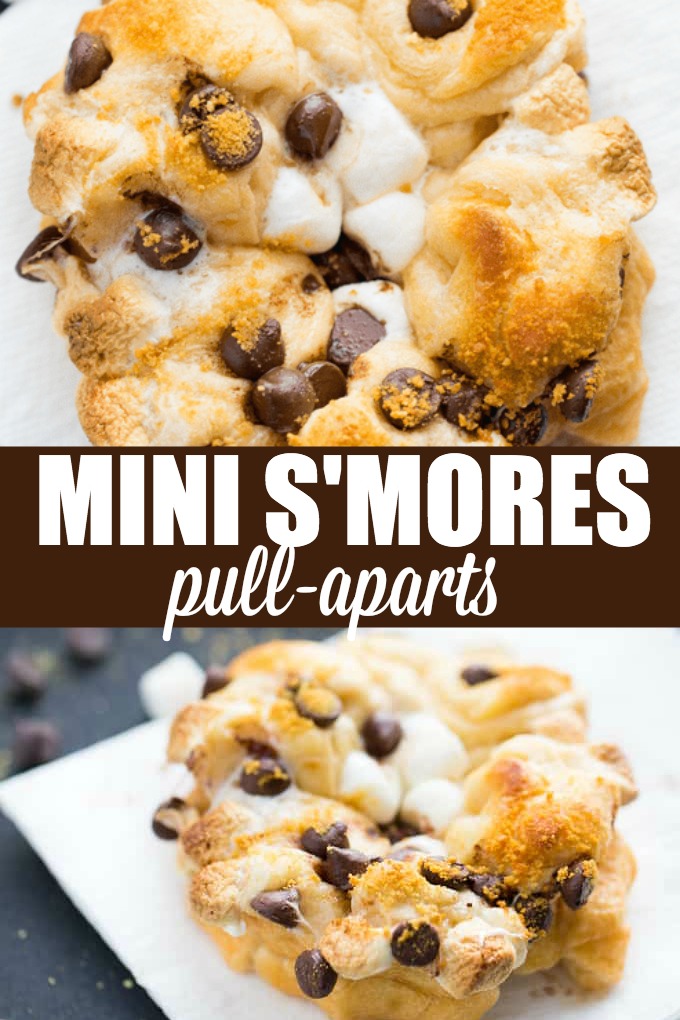 What is your favourite s'mores recipe?
Yield: 2
Mini S'mores Pull-Aparts
Rich, sweet and so easy to make! Whip up a batch in minutes with only four ingredients you probably already have at home.
Ingredients:
Cooking spray
1 can Pillsbury Refrigerated Crescent Rolls
1/8 cup chocolate chips
1/8 cup mini marshmallows
1/2 tsp graham cracker crumbs
Directions:
Preheat oven to 375F. Spray two mini bundt pans with cooking spray.
Unroll crescent roll dough and separate into triangles. Roll up each triangle. Cut into 1 inch pieces and place in bundt pans.
Sprinkle marshmallows and chocolate chips evenly into both bundt pans. Sprinkle graham cracker crumbs on top.
Bake for 12 to 15 minutes or until dough is cooked. Remove from bundt pan and serve hot.