Cranberry Mint Mocktail
This year for our Christmas party, I'll be drinking something a little more festive than plain water or pop. You'll find me with a refreshing Cranberry Mint Mocktail in my hand as I spend time with my family and friends. It even looks like Christmas with it's pretty red hue and sprig of mint. Plus, it's easy to make. You can whip these up for your guests in mere seconds.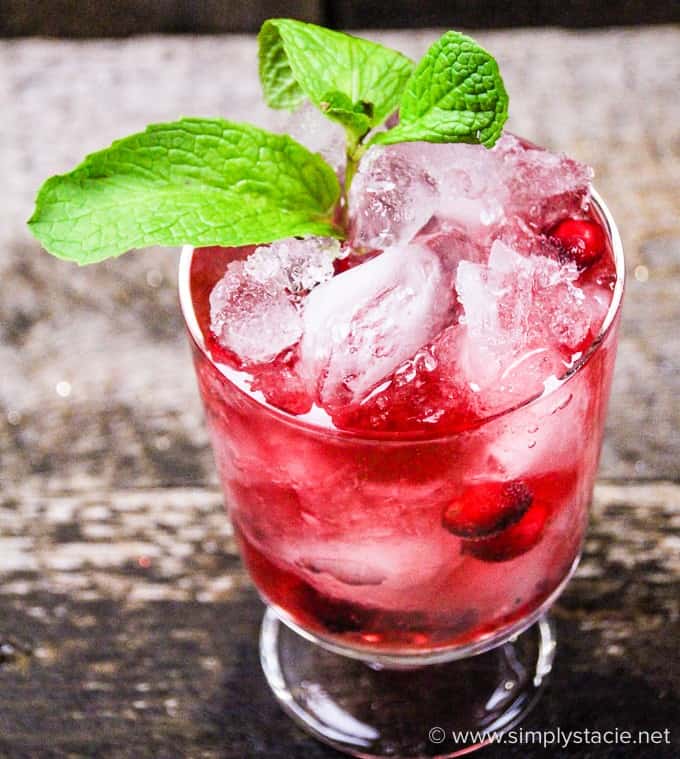 If you can find cranberry sparkling water, then use it. If not, make your own with the recipe below. Starbucks and Torani make a peppermint syrup.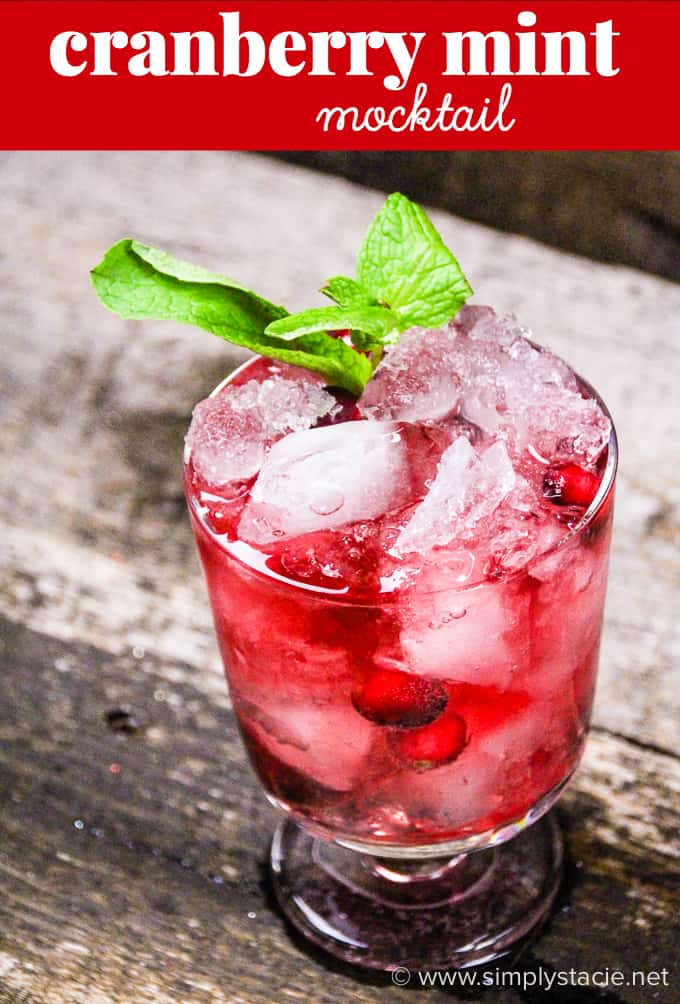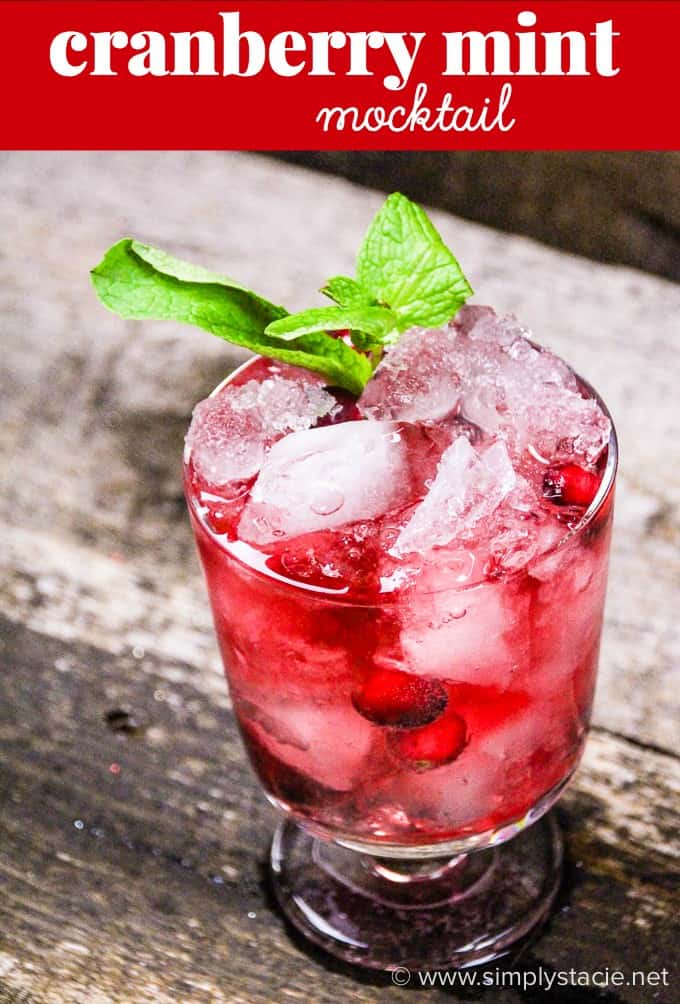 If fresh cranberries are hard to find, add in frozen instead. Grab a bag from the frozen fruit section of your local grocery. They'll double as little ice cubes, too!
What is your favourite holiday drink?
Yield: 2
Cranberry Mint Mocktail
A refreshing and festive holiday mocktail!
Ingredients:
1 cup cranberry juice
1/4 sparkling water
2 tbsp of mint syrup
8 to 16 fresh cranberries
Sprigs of fresh mint
crushed ice
Directions:
In a large measuring cup, pour in cranberry juice, sparkling water and mint syrup. Stir to combine.
Pour into two cocktail glass filled with crushed ice and fresh cranberries.
Garnish with a spring of fresh mint.