Cherry Cake Cups
I stock up on cake mix and pie filling when I they go on sale. They last quite a while in your pantry and they have so many uses far beyond cakes and pies. You can make cookies, dump cakes, poke cakes, cobblers and more. Cake Cups are another one of my specialties. These Cherry Cake Cups are a quick and easy dessert to make to impress. If you have unexpected guests for dinner and nothing for dessert, whip up a batch of these!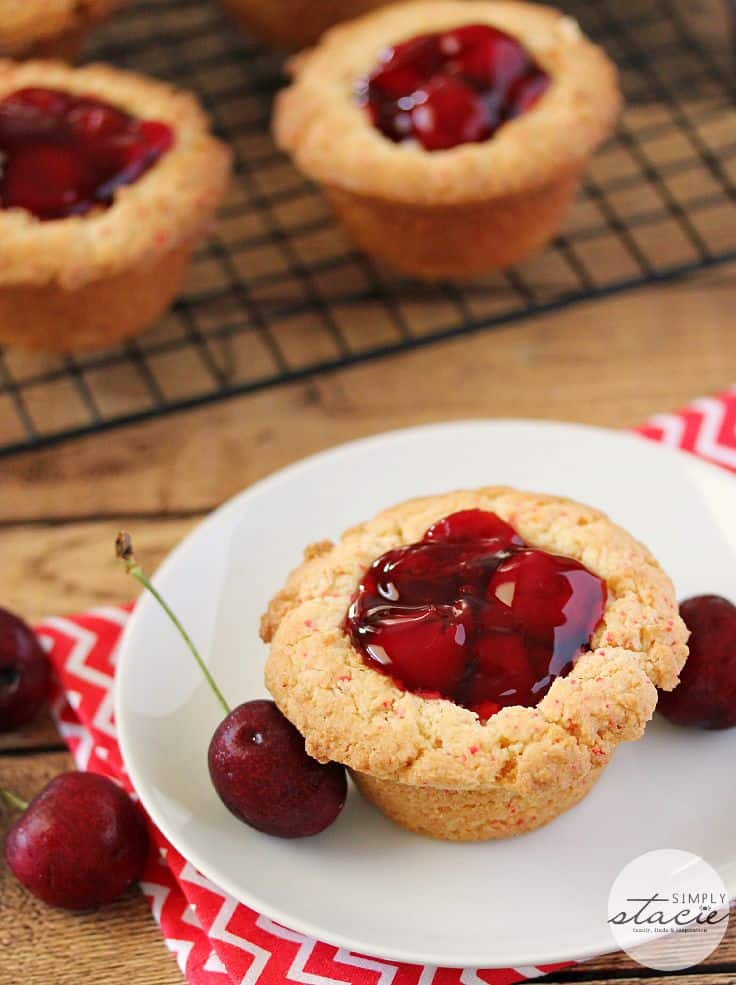 Cherry Cake Cups
I like the cup itself to be more cookie like. It's easy to doctor up cake mix into cookies by adding in butter and eggs. I do the same thing with this dessert to give it the texture I enjoy.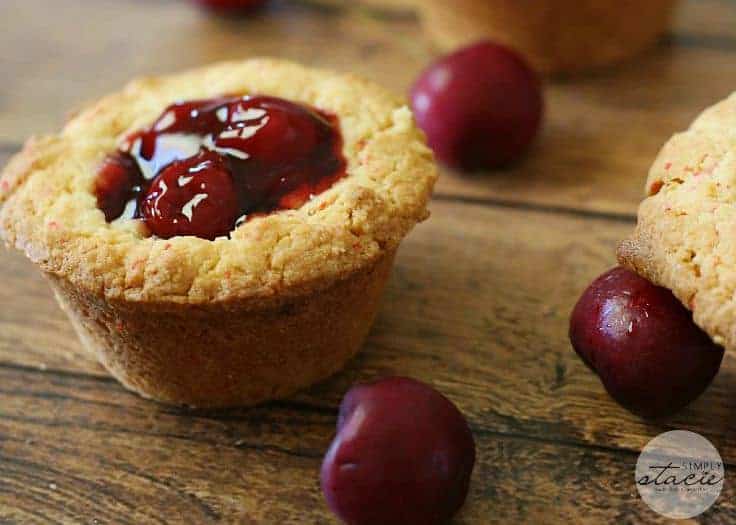 If time is on your side, feel free to use your own homemade cherry pie filling. I'm usually short on time and in a rush making dinner, so I like the convenience of canned pie filling. Either option will work for this recipe. It's more of a dessert hack when you use cake mix and pie filling though.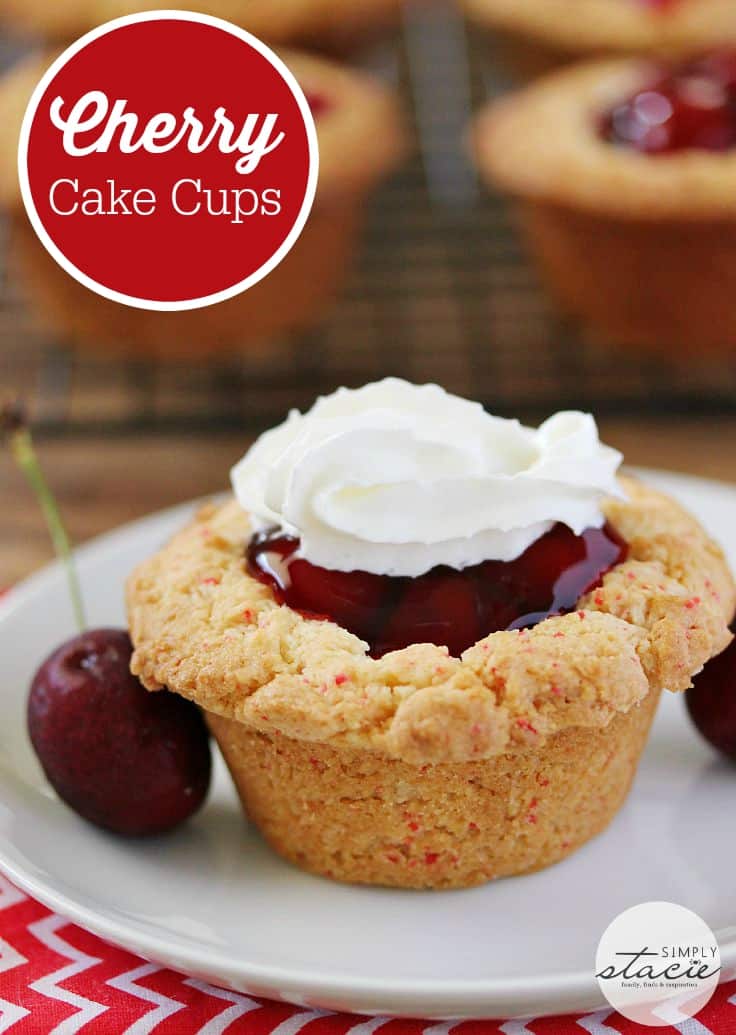 One thing I want to stress about making the cake cups is to not make them too thick. If the bottom is thick, it will take longer to cook and may not cook evenly. Just don't go overboard when you are filling your muffin tins. Less is more! Trust me, I've made that mistake and had raw cake mix on the bottom of my cake cups. Not the most appetizing thing to find in your dessert!
I like to finish off the dessert with a bit of whipped cream on top. You could also top with vanilla ice cream.
How would you top your Cherry Cake Cups?

Yield: 7 to 10
Cherry Cake Cups
Whip up a batch of these Cherry Cake Cups in a flash with a box of cake mix and some pie filling!
Ingredients:
1 box Cherry Chip Cake Mix
2 eggs
1/2 cup butter, softened
1/2 cup cherry pie filling
whipped cream, for garnish
Directions:
Preheat oven to 350F. Spray a muffin tin with cooking spray.
In a mixing bowl, stir together cake mix, butter and eggs.
Take about a 1 tbsp of dough and press it into the muffin tin. Make sure to not make it too thick or it won't cook entirely in the center.
Place in oven for about 7 minutes. Remove from oven and poke the center with a spoon to create your cup. Put the cake cups back in the oven for another 5 minutes and then repeat the process to create your cup.
Place back in the oven for another 5 minutes. They should be almost ready by now. Remove from the oven and use the spoon again to poke the center to make it cup-shaped. If they still need more time, put them back in the oven for another few minutes.
Remove from oven and let cool.
Once cool, add about 1 to 2 tbsp of cherry pie filling to each cake cup. Top with whipped cream, if desired.