Mocha Coconut Frappuccino
Hi Everyone, it's Nicky, calling in from Kitchen Sanctuary with a refreshingly cool summer Frappuccino.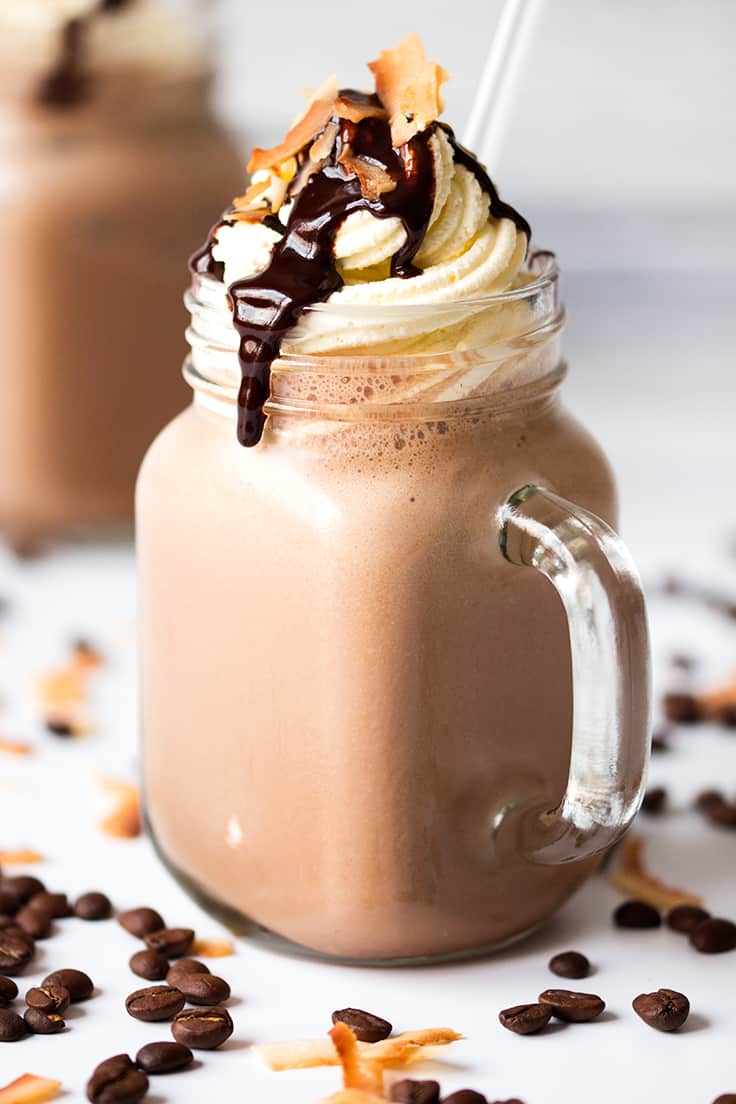 Mocha Coconut Frappuccino
I was looking to get that addictive taste of the Starbucks Mocha Coconut Frappuccino – now that they seemed to have stopped selling it in the UK (argh!).
However, I also wanted to go more natural on the coconut flavour. I believe Starbucks uses coconut syrup, whereas I'm using creamy coconut milk and toasted coconut flakes.
The toasted coconut adds a lovely nutty flavour. Be careful when you toast it though, as it burns very easily. I had trouble stopping myself from eating it all before it went into the blender!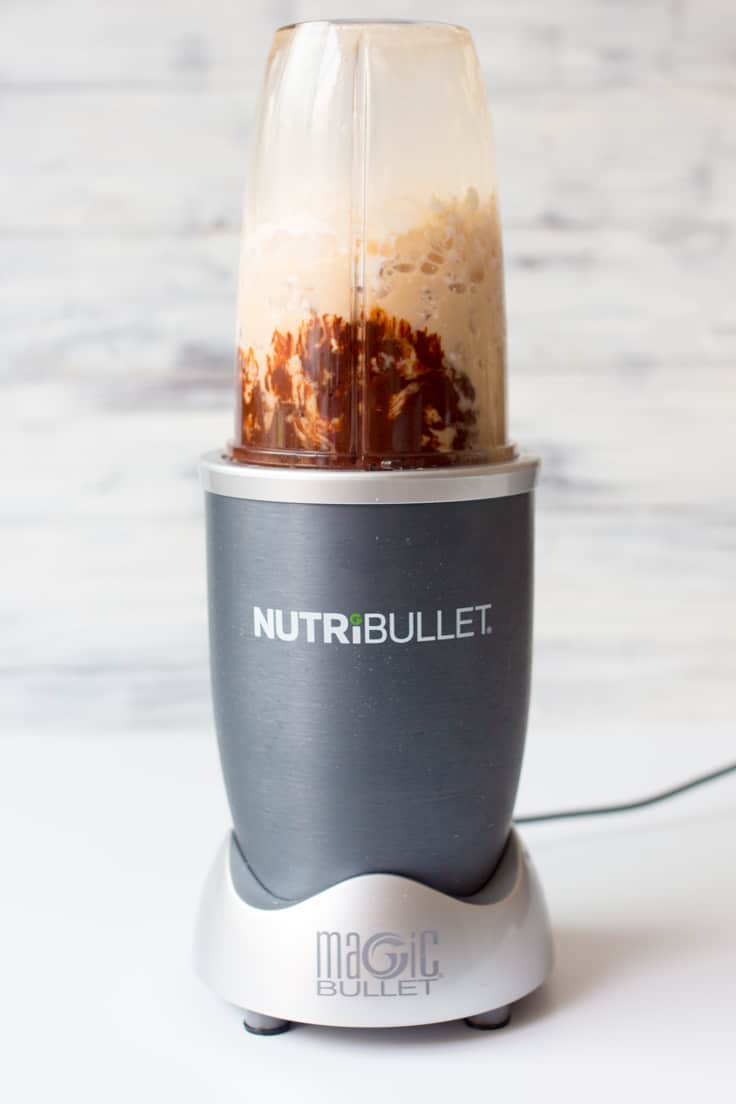 A thick, strong chocolate syrup is an absolute must too. Hershey's is probably the best – however they don't have it in the UK, so I used a thick ready-made chocolate sauce (Sainsbury's Finest Belgian chocolate sauce – in case you're also in the UK) that I heated in the microwave for a few seconds to loosen up.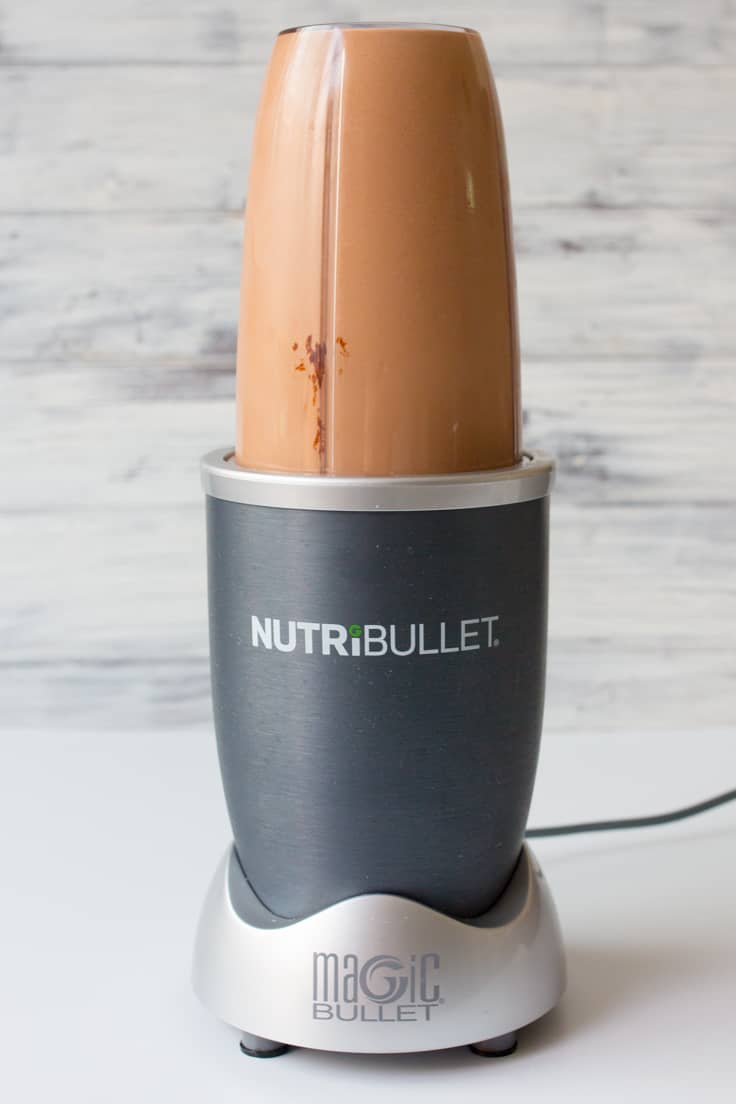 The result is a totally indulgent and delicious drink! Hope you enjoy 🙂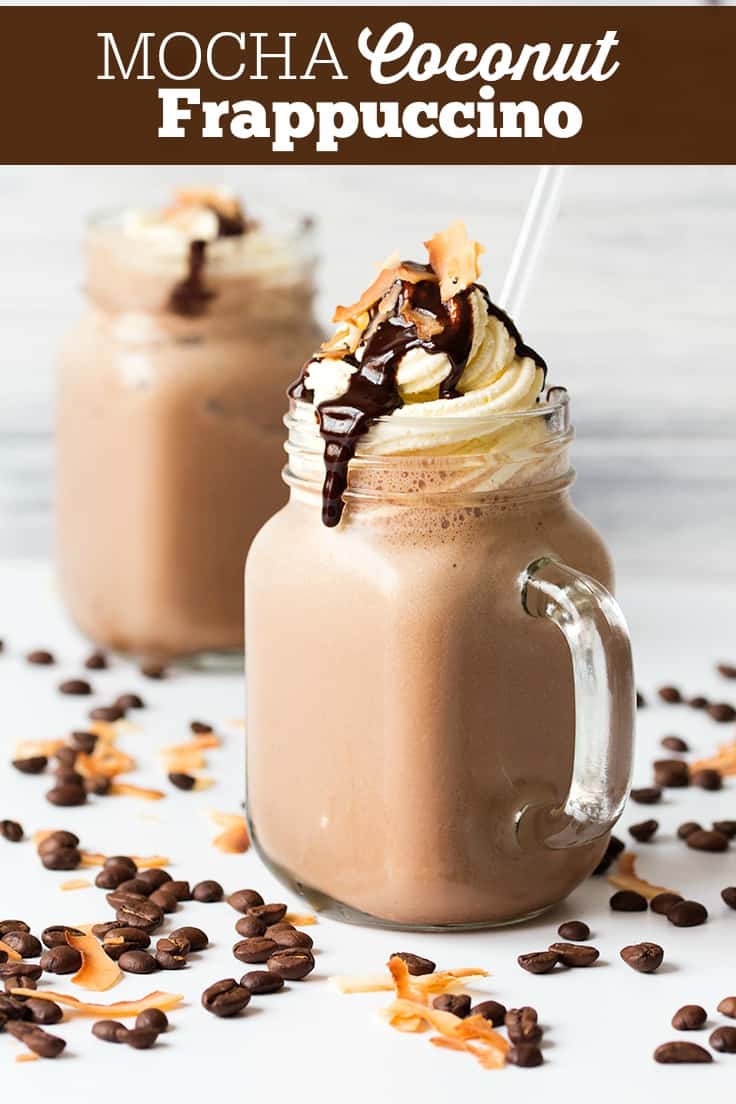 Have you had one of these drinks at your local Starbucks?

Yield: 2
Mocha Coconut Frappuccino
This recipe for Mocha Coconut Frappuccino tastes like the one at Starbucks. Warning – they are addicting!
Ingredients:
1 cup unsweetened coconut flakes (or ½ cup finely shredded coconut)
3 shots of espresso (a little over a 1/3 cup) of very strong coffee – freshly brewed is ideal, but instant is fine too.)
2 tbsp sugar
1⁄2 cup whole/full-fat milk
1⁄2 cup coconut milk from a can
2 cups ice
5 tbsp chocolate syrup
1/2 cup heavy or whipping cream, whisked to soft peaks
Directions:
Preheat oven to 325F.
Place coconut flakes on a baking sheet and place in the oven for 5-10 minutes until golden brown. Check every couple of minutes, as different varieties brown at different rates. Take out of the oven and leave to cool.
Make the espresso or strong coffee, stir in the sugar and leave to cool.
Place the coffee, milk, coconut milk, ice, all but 1 tbsp of the toasted coconut and all but 1 tbsp of the chocolate syrup in a blender. Blend until combined.
Pour into two glasses and top with whipped cream, reserved coconut flakes and chocolate syrup.
You Will Also Love
If you liked this post, you will also love these ones!