Olive Cheese Balls Recipe
This week is just flying by! It's day four of our #HolidayAppetizers recipes where myself and three other bloggers are sharing a party favourite each day. By the end of the week you'll have a bunch of new appetizer recipes to serve to your guests this holiday season.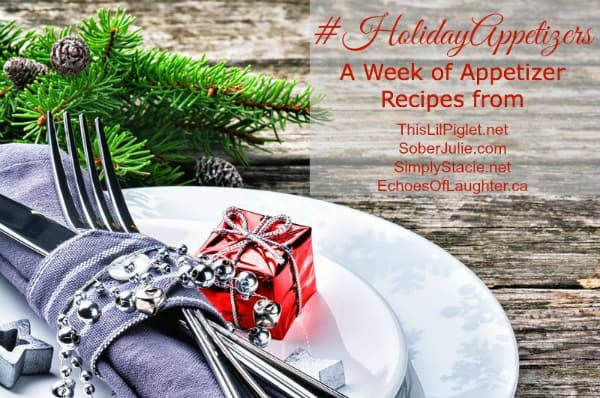 As I mentioned before, I love olives and my preference being green olives although I will eat black olives once in a while. John despises olives though. I notice people either love them or hate them. I'm definitely team love which is why I whipped up a batch of these savoury, cheesy and little spicy Olive Cheese Balls. It's a green olive wrapped in a cheese dough baked until golden brown. They are delicious on their own and don't need any sauce. I could eat this whole batch myself….
This recipe only makes 12 individual appetizers so if you are having a large get-together I recommend you either double or triple the recipe.

To find more appetizer recipes, head over to my friends' blogs!
Yield: 12
Olive Cheese Balls
My mom used to make these appetizers. I've always hated olives, but liked these!
Ingredients:
1 cup cheddar cheese, shredded
3 tbsp butter, softened
½ cup all-purpose flour
3 tbsp water
1 tsp paprika
½ tsp Worcestershire sauce
Dash of salt and cayenne pepper
12 olives stuffed with pimento, dried thoroughly with a paper towel
Directions:
Pre-heat oven to 400°F. Grease a baking sheet and set aside.
In a medium bowl, combine cheese and butter. Then add in flour, paprika, Worcestershire sauce, salt and cayenne and mix together.
Add water and mix together (you may need to use your hands for this).
Grab about a tsp of the dough mixture and mould it around an olive to make a round little ball. Place each ball on your cookie sheet.
Bake for 14 minutes or until the dough is a golden brown. Serve hot. Makes 12 individual appetizers.