Mixed Berry Breakfast Cups
Disclosure: I received coupons to try the bread, but was not compensated for the post. I just really loved this recipe and wanted to share it!
Sun-Maid Raisin Bread sent me a few coupons and brunch recipes to try out using their Cinnamon Swirl Raisin Bread. I've only ever eaten their raisin bread toasted with butter and was intrigued to see how it would fare in a brunch recipe. Oh my was it crazy good! I would even say decadent. The golden brown bread cups bakes to perfection with a cinnamon sugar coating that melts into the bread as it cooks. I used Greek yogurt for the thicker, creamier consistency and blackberries and raspberries to top it off. It's rich and dessert-like so I could only eat two, but I enjoyed every last morsel.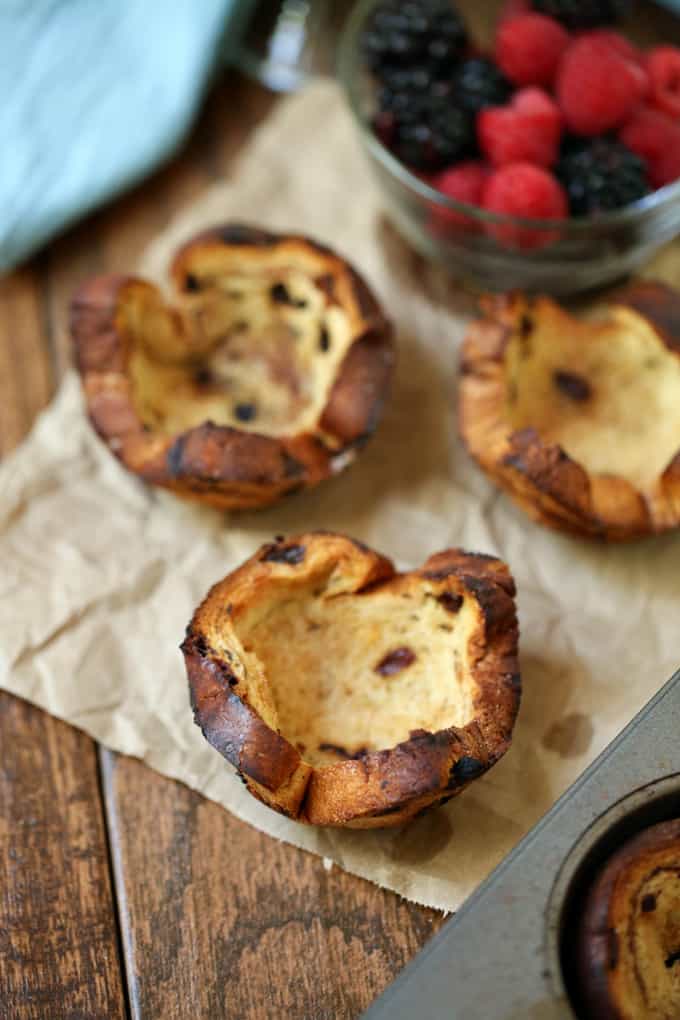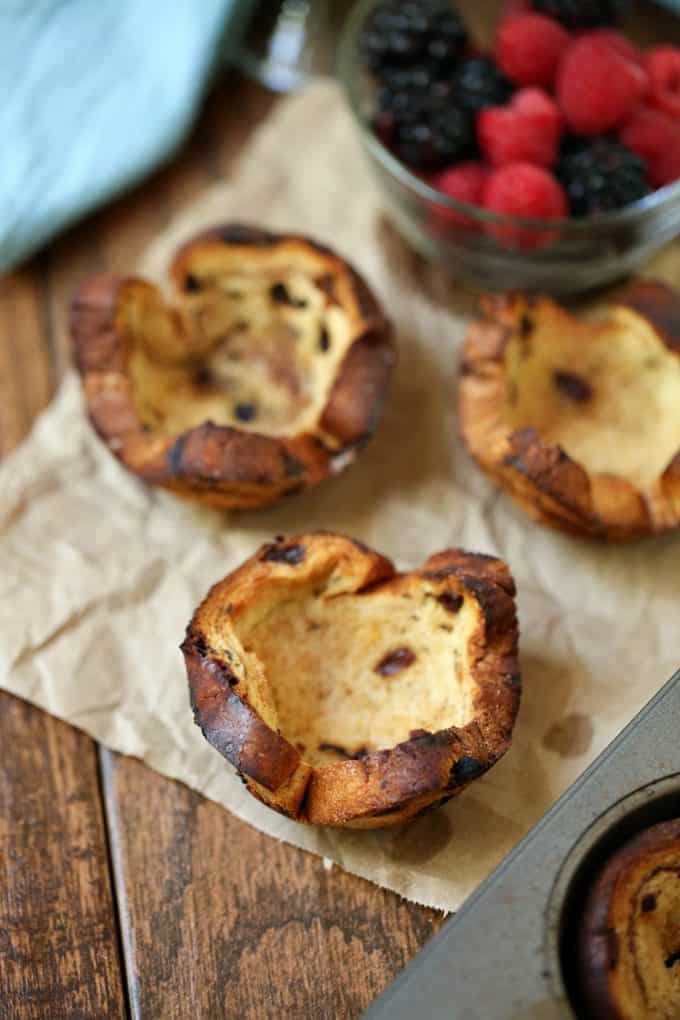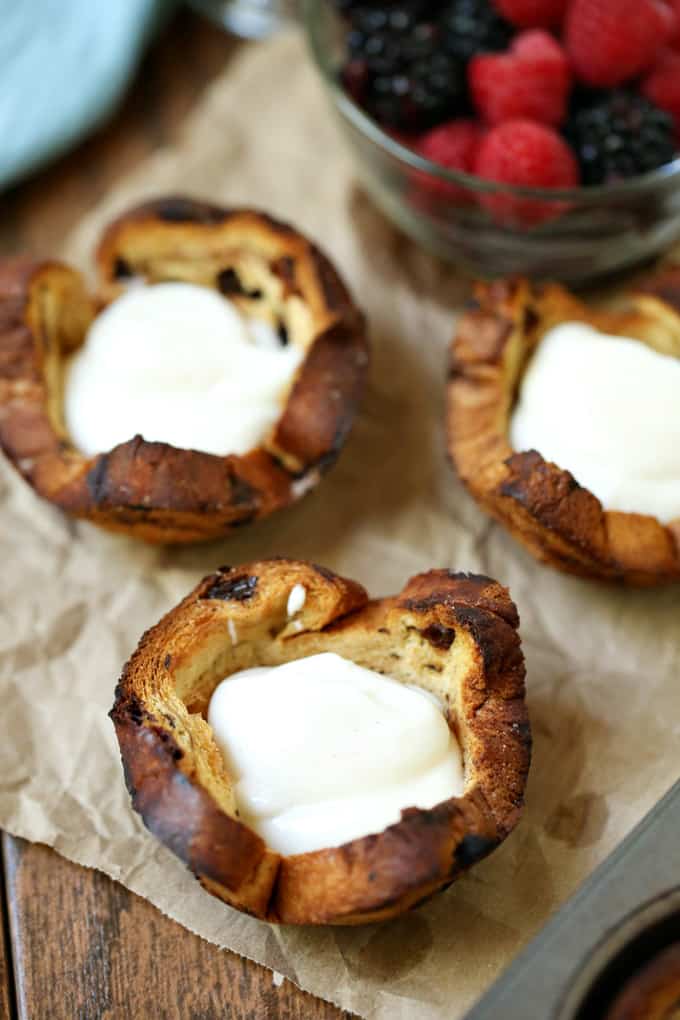 I loved how easy they were to make. You could have a batch whipped in 15 minutes or less which is perfect for unexpected guests.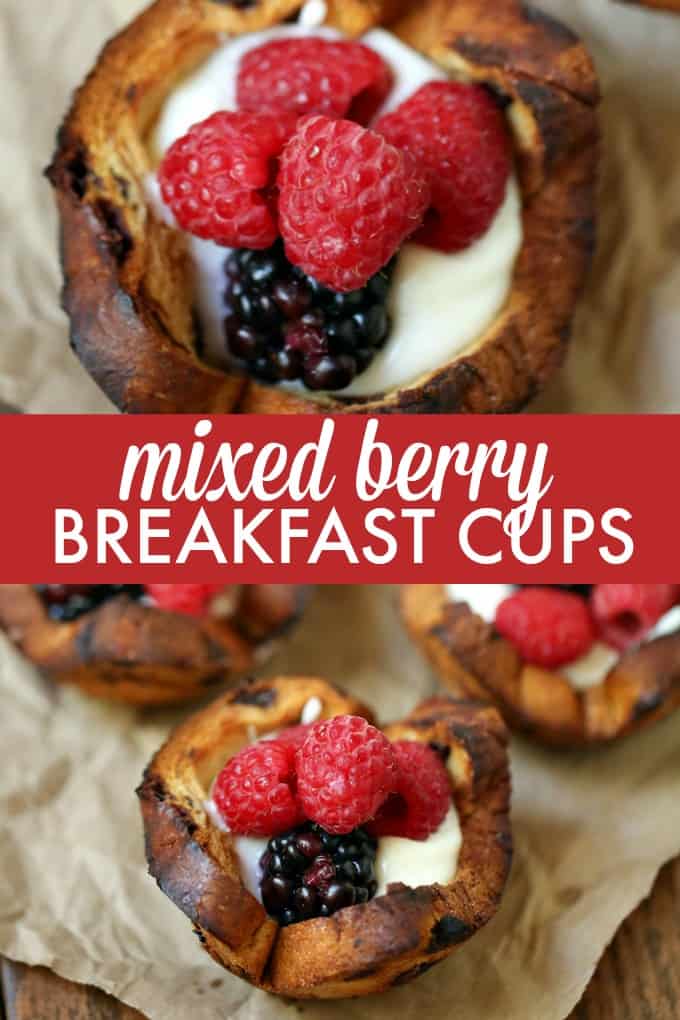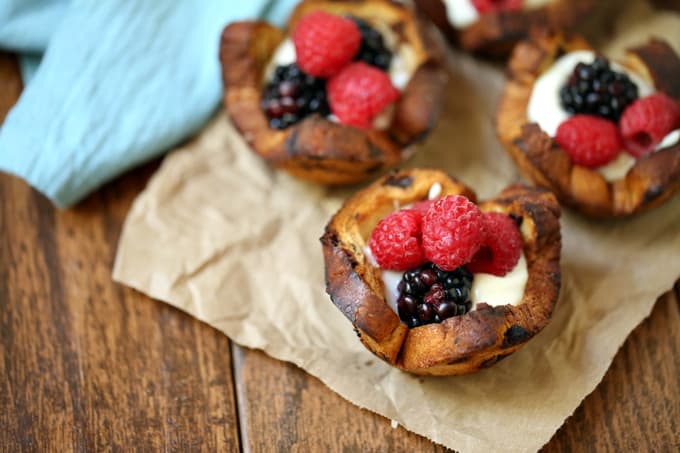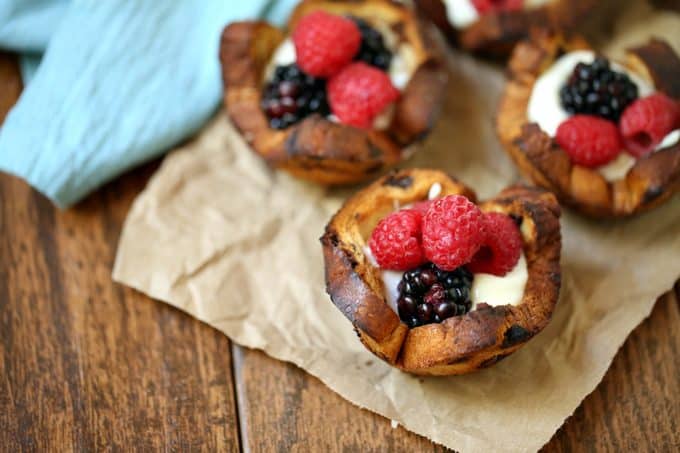 If you're planning a holiday brunch this year, serve these Mixed Berry Breakfast Cups. In fact, brunch seems to be the rage these days with 80% of Canadian families stating they would consider a festive brunch in place of a typical holiday dinner (according to a survey conducted by Angus Reid). This recipe has inspired me to definitely consider that option!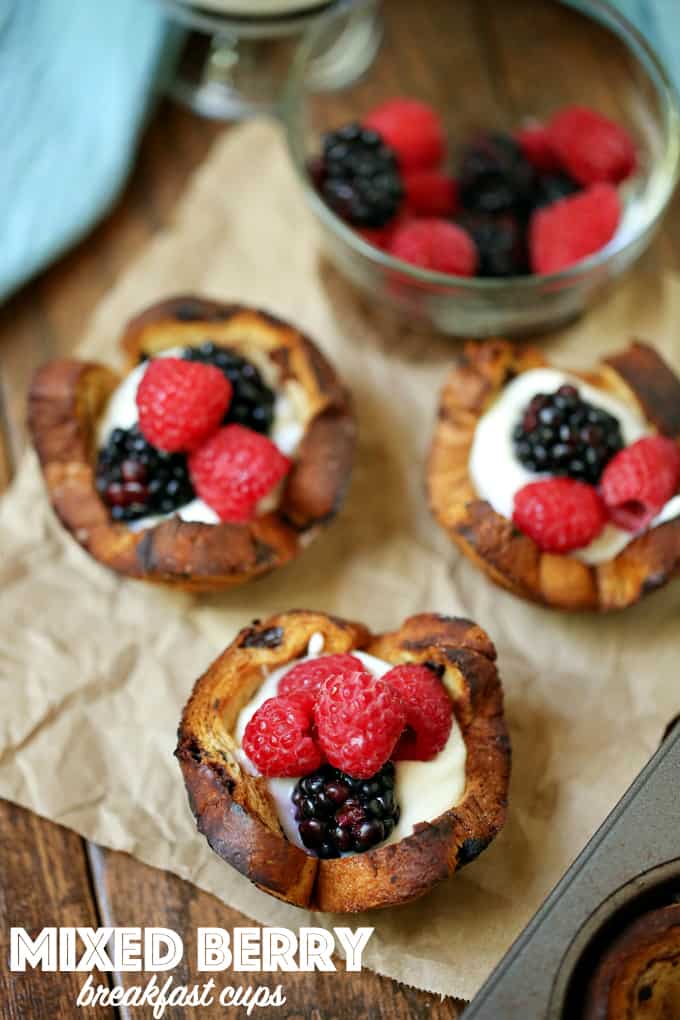 Yield: 6
Mixed Berry Breakfast Cups
A delicious way to start your day!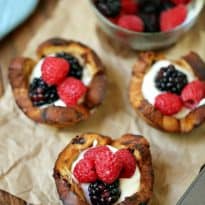 Ingredients:
6 slices Sun-Maid Raisin Cinnamon Swirl Bread
1/4 cup butter, softenend
1 tbsp sugar
2 tsp cinnamon
1 cup mixed berries
1/2 cup vanilla Greek yogurt
Directions:
Preheat oven to 375°F.
Spread butter over both sides of the bread slices.
Push each slice of bread into a muffin pan. You'll have to push it in to fit (and don't worry if it rips a little).
Stir sugar and cinnamon together and sprinkle on top of each bread cup.
Bake for 10 to 12 minutes until golden. Let cool for 5 minutes before removing from the muffin pan.
Add a dollop of yogurt to the centre of each bread cup. Top with berries.