Curried Chicken Stew
Last month John asked me if I could buy a book on Indian food. He said he had a friend when he lived in Alberta who was from India and introduced him to their cuisine. I've personally never made anything with curry in it or Indian food for that matter so I was completely lost as to where to even start. We live in a small community with no ethnic grocery stores so pickins' are slim for ingredients. However, curry I can do! That's pretty much the only thing I can do right now until we make a trip to the city.
In March, I reviewed the book, Curry Cuisine and made Boatman's Shrimp Masala. I had to substitute a few ingredients that weren't available locally but it still turned out really good. I found a recipe in Better Home & Garden's 2013 edition of Low-Carb Cooking for Curried Chicken Stew. For this recipe, I didn't have to substitute anything. I was worried I wouldn't find coconut milk, but luckily my grocery store did carry it. Success!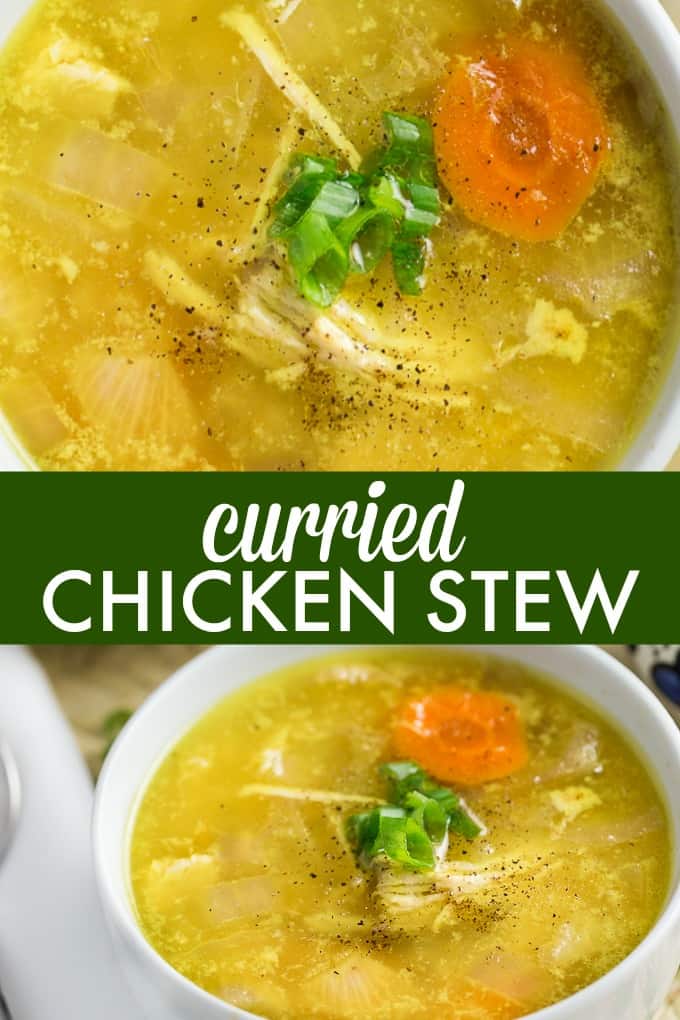 This Curried Chicken Stew is so easy to make. I mean the slow cooker pretty much does it all for you. All you have to do is smell the delicious curry aroma wafting through your home all day and then enjoy a hot meal full of chicken and veggies. My daughter, Bridget, even liked it.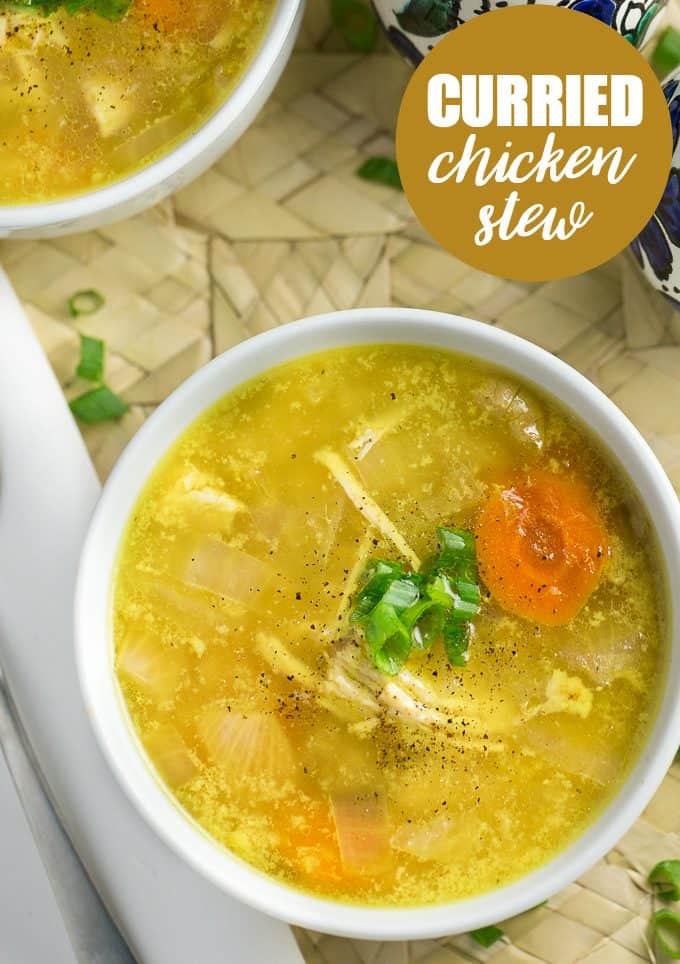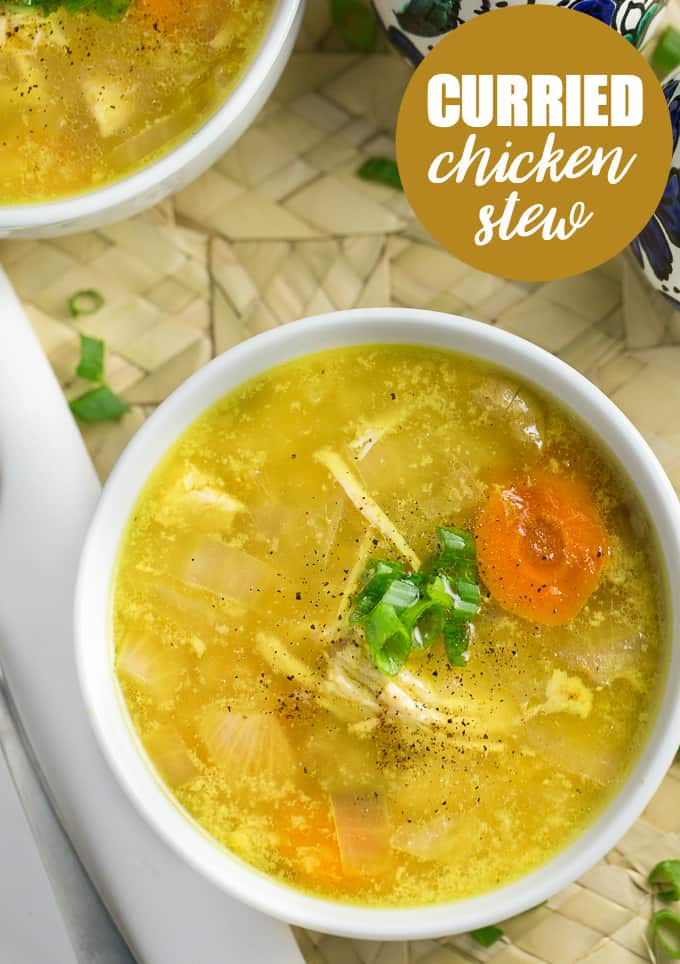 Yield: 4
Curried Chicken Stew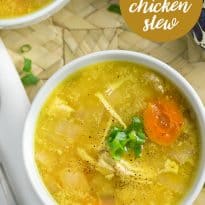 Ingredients:
2 chicken boneless, skinless breasts, cut into 1 inch cubes
1 tsp oil
5 carrots, coarsely chopped
2 onions, chopped
1 tbsp. fresh ginger, grated
6 cloves garlic, minced
1 14.5 oz can chicken broth
1 cup coconut milk
1 tbsp. curry powder
1/2 tsp. salt
Directions:
Add oil to a skillet and heat over medium-high heat. Add chicken and cook for 5 to 7 minutes or until lightly browned. Drain off fat.
In a slow cooker, layer the carrots, chicken, onions, garlic and ginger.
In a medium bowl, whisk together broth, coconut milk, curry powder and salt. Pour into the slow cooker.
Cover and cook on low-heat for 6 to 8 hours or on high-heat for 3 to 4 hours.