Pecan Butter Tarts
Butter tarts are Canada's best dessert in my opinion. I used to say that I had a butter tart addiction because I could never turn them away. John and I often buy them from a vendor at our local farmer's market. The homemade ones are so much better than the store bought version.People would line up before it even opened to buy them. They were just that good! She always sold out and had to turn disappointed customers away.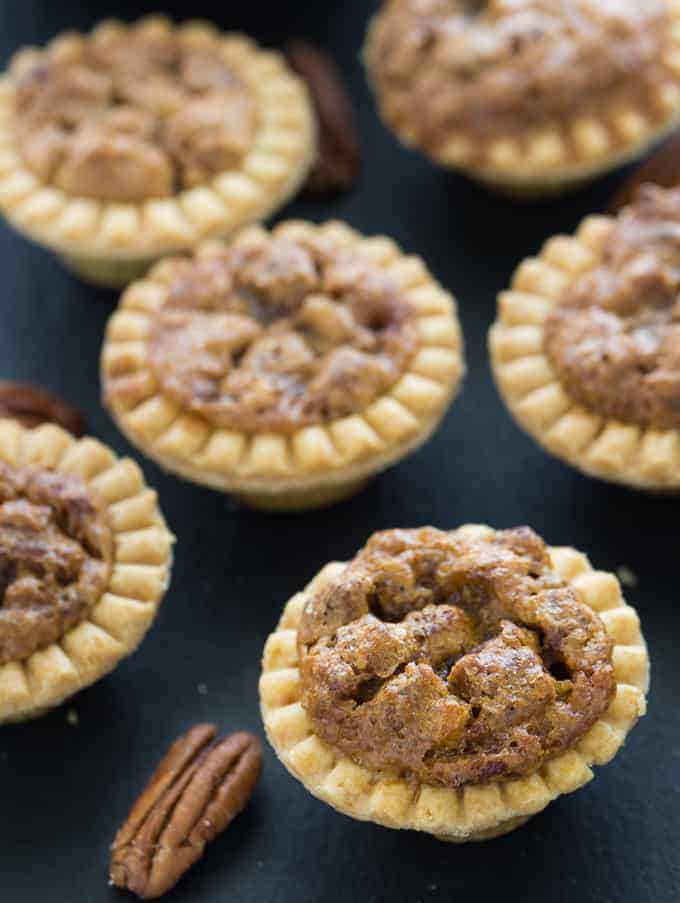 I'm not about to set up shop at the farmer's market, but I did find this easy recipe to make them myself in The Pampered Chef Favourites Cookbook. If you don't like pecans, you could use raisins, walnuts, chocolate chips or just leave them plain. I also used premade tarts to save on time and I'm not much of a baker. If you enjoy making your own crust, then try them that way.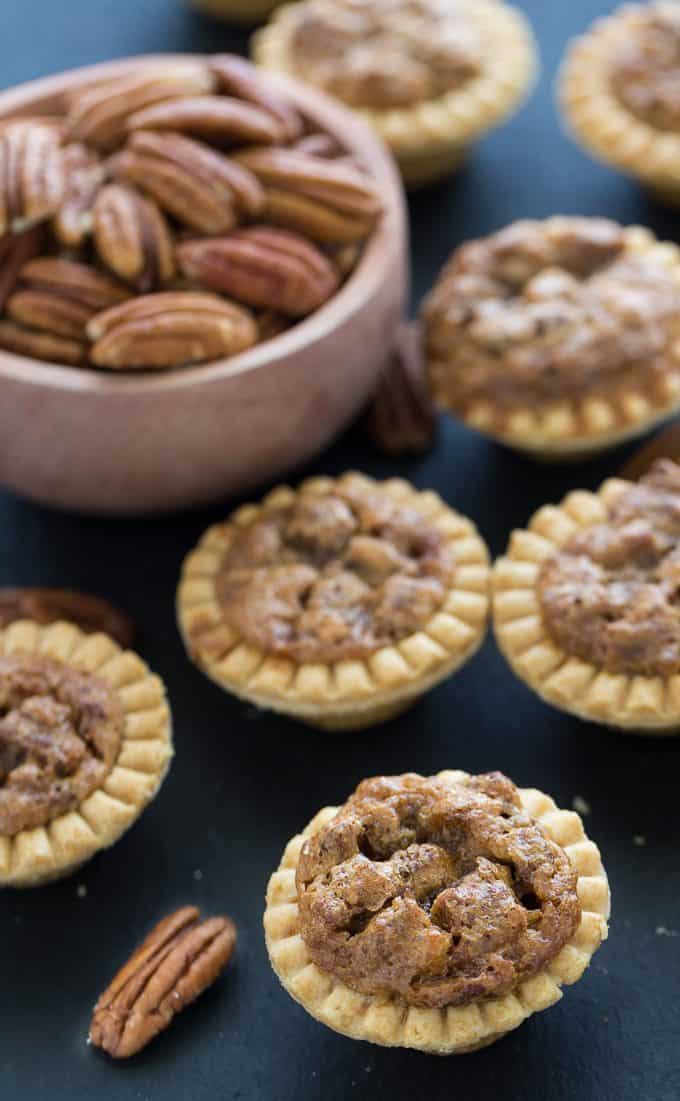 Bet you can't stop at just one!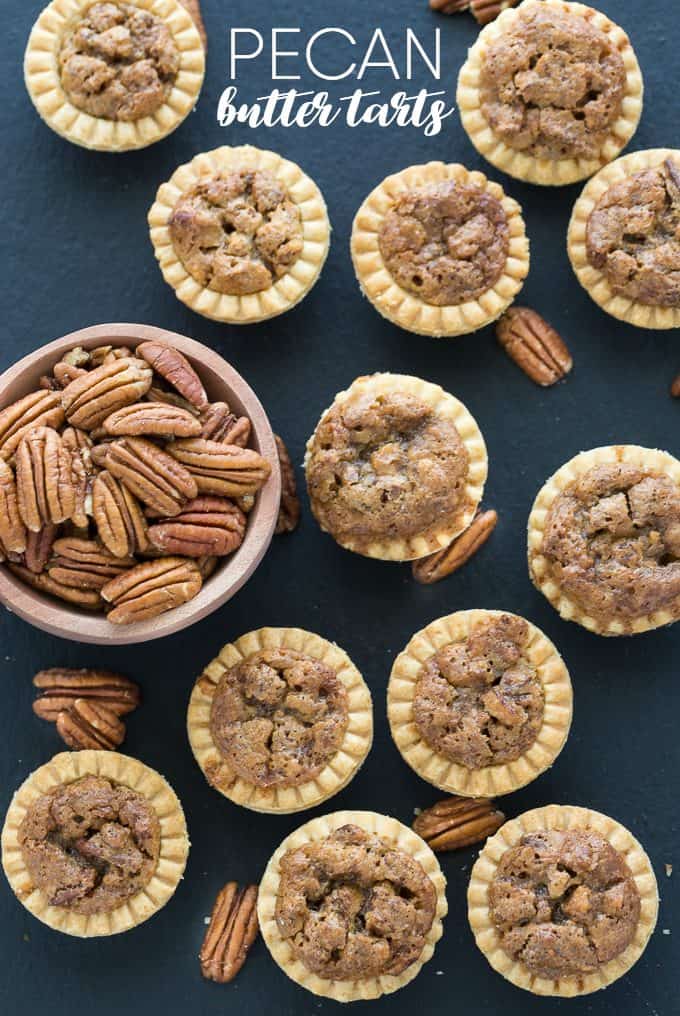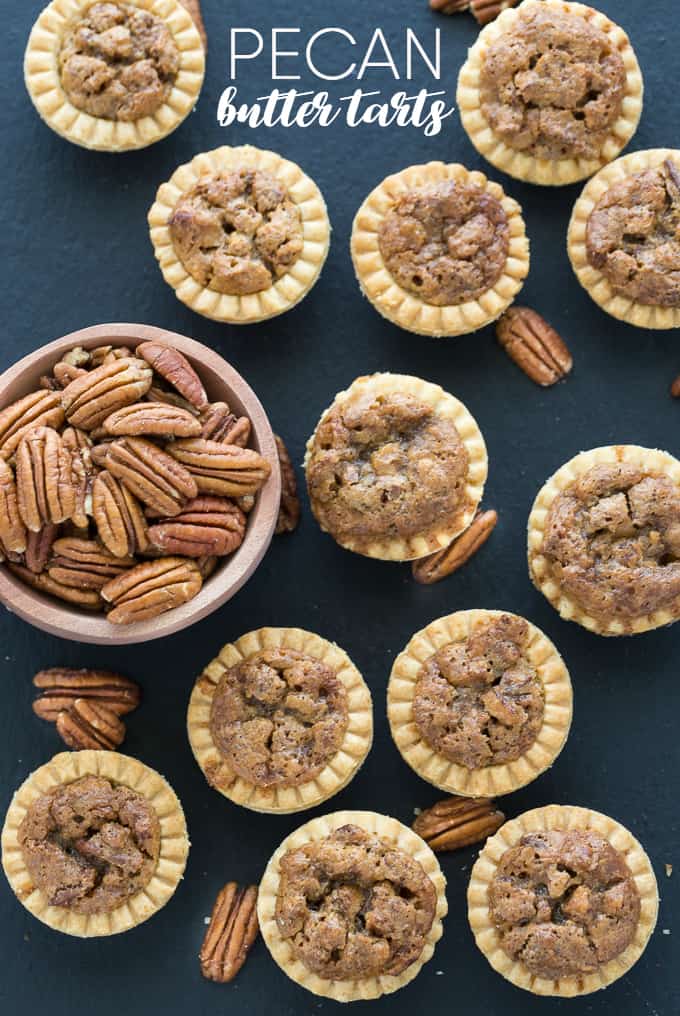 Have you tried butter tarts before?

Yield: 18 tarts
Pecan Butter Tarts
It's easy to see why this recipe is Canada's favourite dessert!
Ingredients:
Package of 18 mini tart shells (or make your own with your favourite recipe)
2 tbsp. butter, melted
3/4 cup brown sugar
1 egg
3/4 cup pecans, chopped
Directions:
Preheat oven to 350°F.
Mix melted butter, brown sugar, egg and pecans in a mixing bowl.
Fill each tart shell with nut filling.
Bake for 20 to 25 minutes until light golden brown.
Cool in pan for 3 minutes. Remove to a cooling rack. Cool completely.