Ham & Eggs in a Muffin Tin
After I was finished breastfeeding Bridget, I started following the Suzanne Somers diet. The diet focuses on food combining and limiting your carbs and sugar. I started back on it this winter and I'm now down 40 lbs. It's slow, but I'm getting there and I don't feel like I'm depriving myself of foods I love to eat.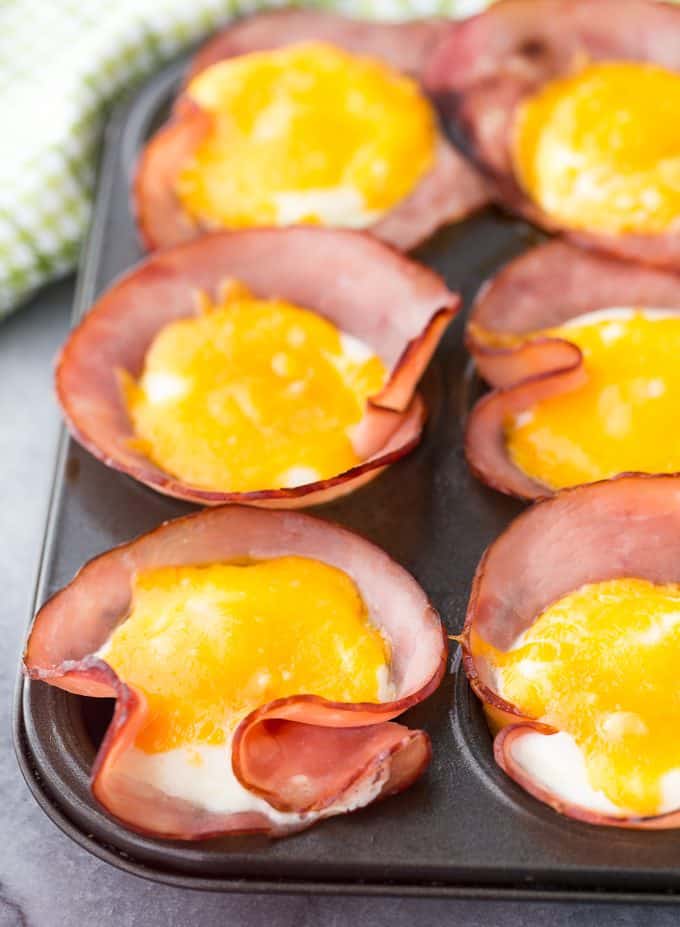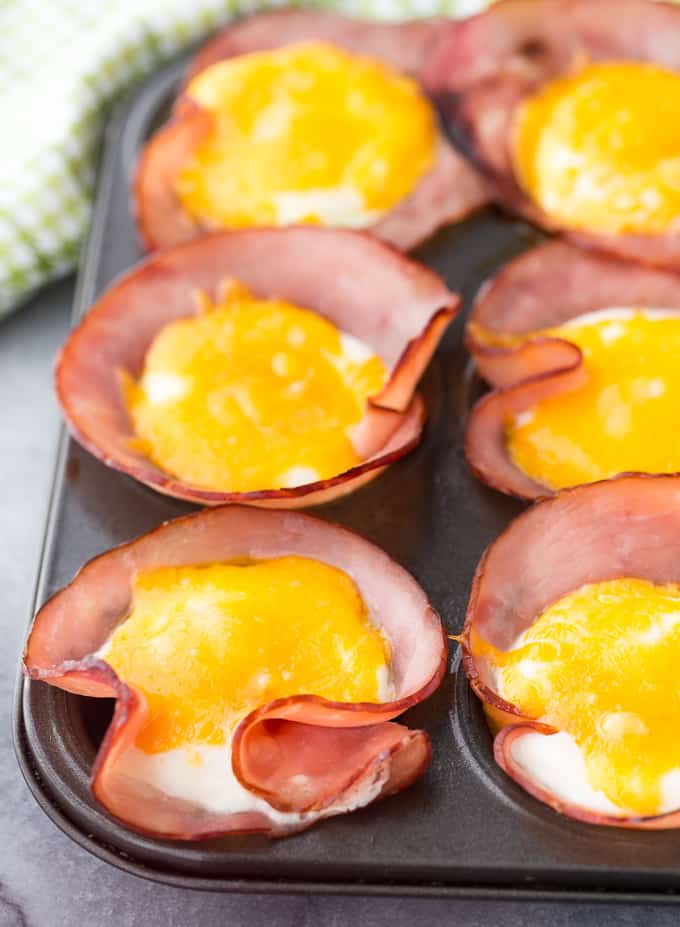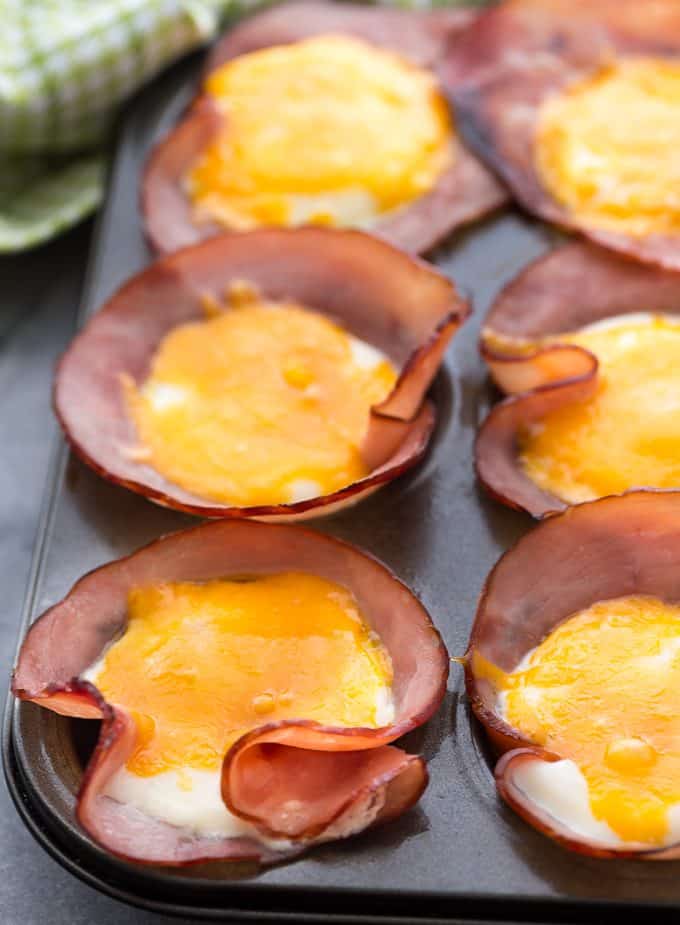 One of the recipe ideas I found in one of Suzanne's books was this delicious Ham and Eggs in a Muffin Tin. It's quick and easy to make and hits the spot!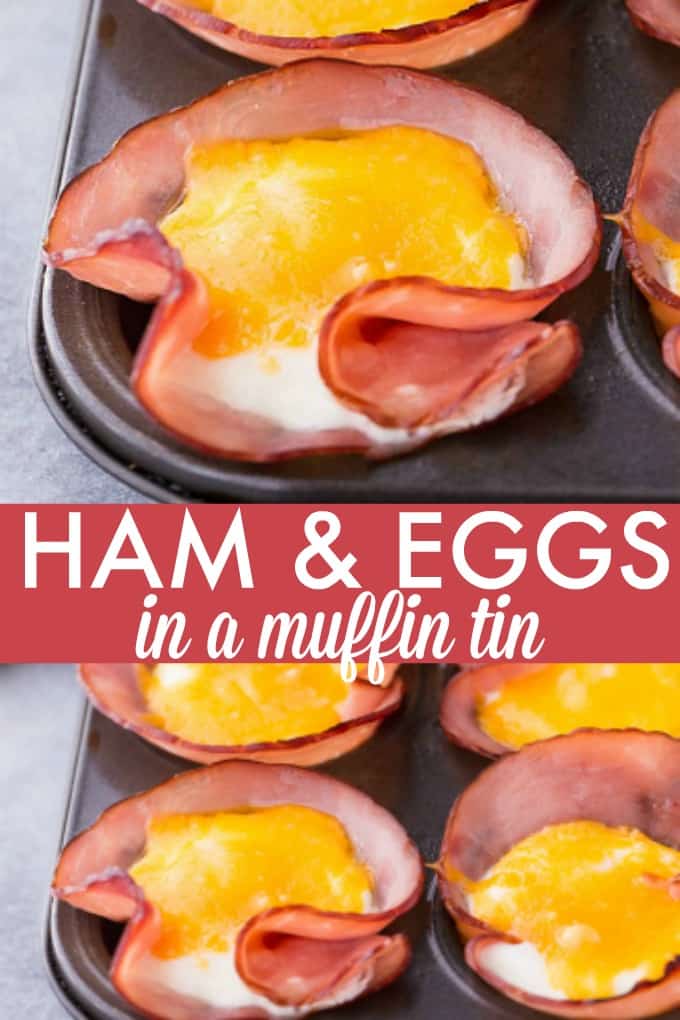 Yield: 12
Ham & Eggs in a Muffin Tin
A quick and easy breakfast for a low carb lifestyle!
Ingredients:
Butter, to grease muffin tin
Deli ham, sliced
Eggs
Cheese, shredded
Directions:
Pre-heat oven to 350 F.
Grease muffin tins with butter.
Line each muffin tin with a slice of ham.
Add one egg to centre of each piece of ham.
Place in the oven for about 7 minutes. Then remove and top with shredded cheese and put back in the oven for an additional 7 minutes.
Add salt and pepper to taste and serve hot.