Chocolate Chewy Bars
Only FOUR ingredients in this simple dessert. You're going to love how easy these are to make. No flour, no eggs and no butter. Just Oreo cookie crumbs, chocolate chips, toffee bits and sweetened condensed milk to bind it all together. They are chewy, sweet and so addicting!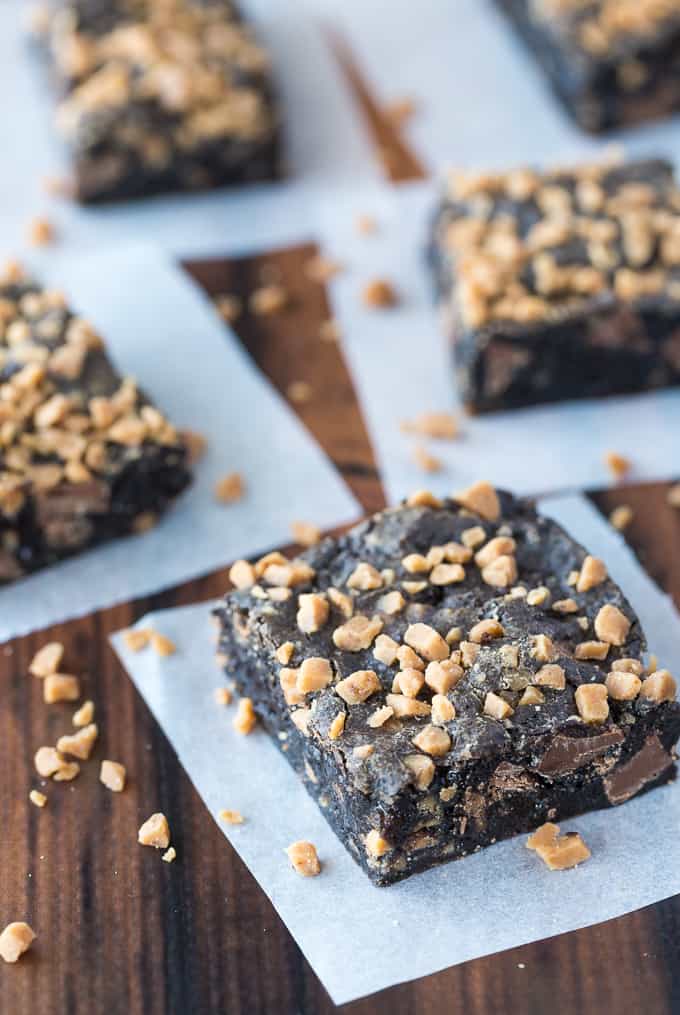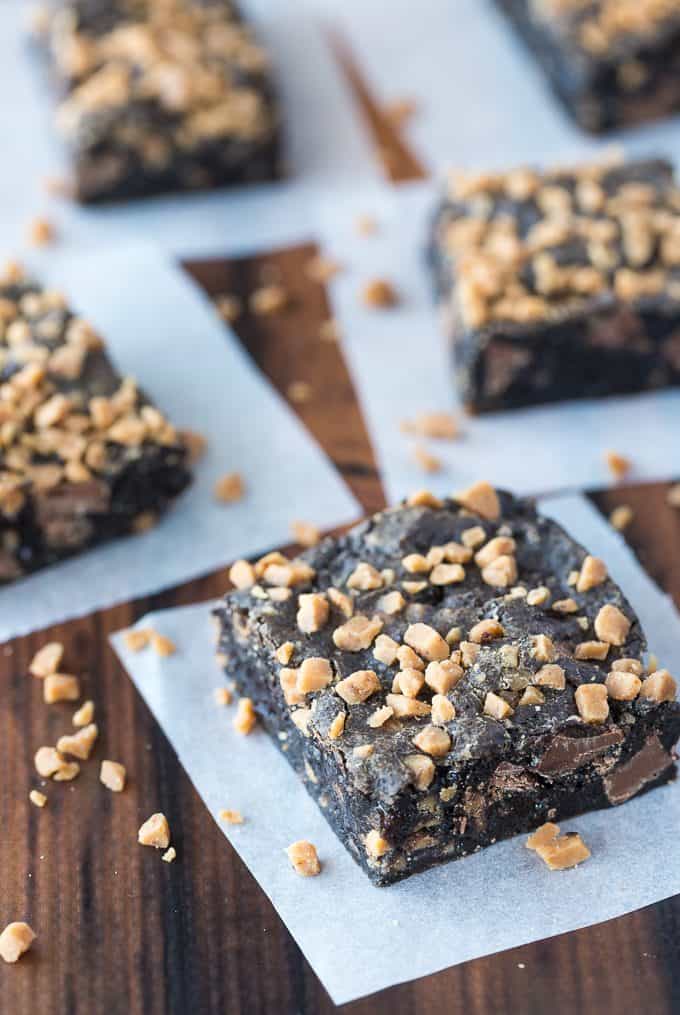 I learned recently that you can make a ton of different types of desserts with sweetened condensed milk. Switch out the ingredients and experiment with different flavours and textures. It's fun to do!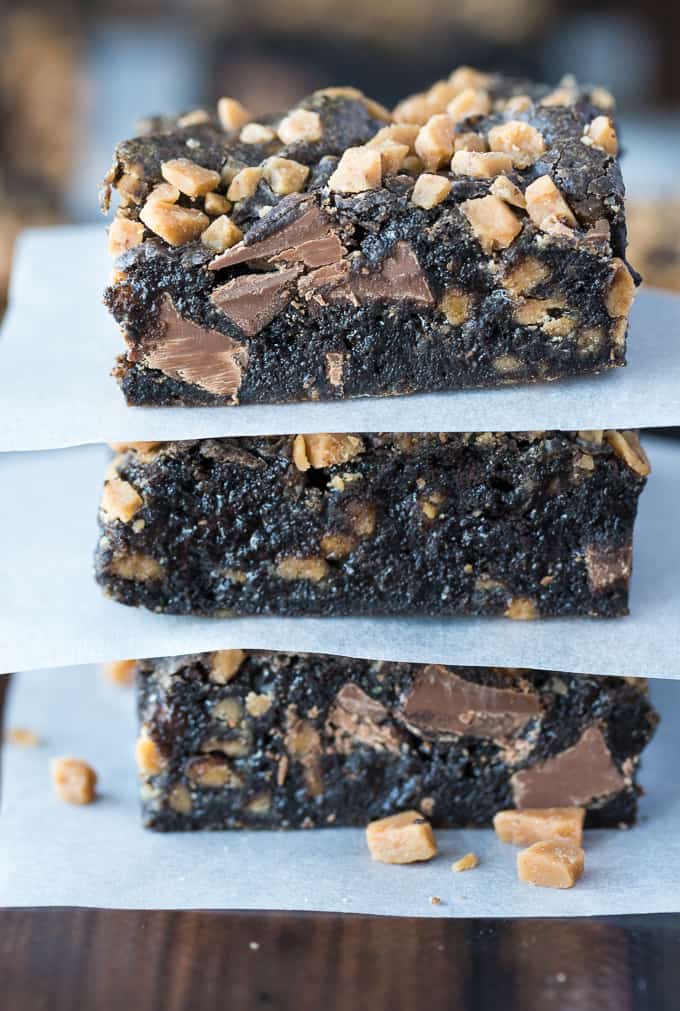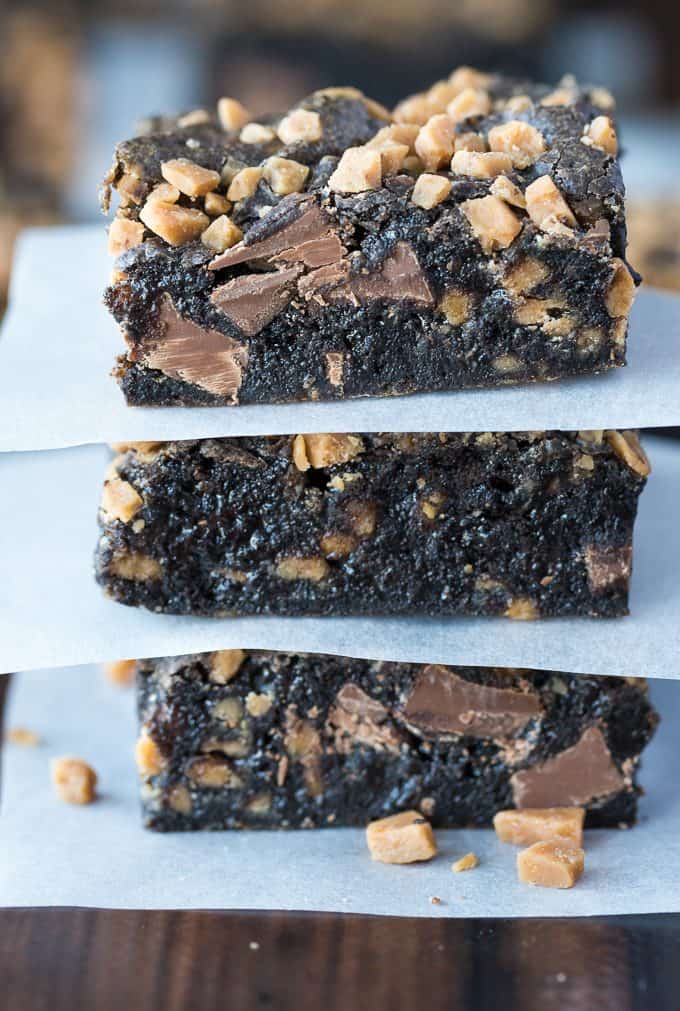 I've made them with graham cracker crumbs too. Other ideas are crushed sugar cookies or maybe even crushed chocolate chip cookies? I bet those would be good too.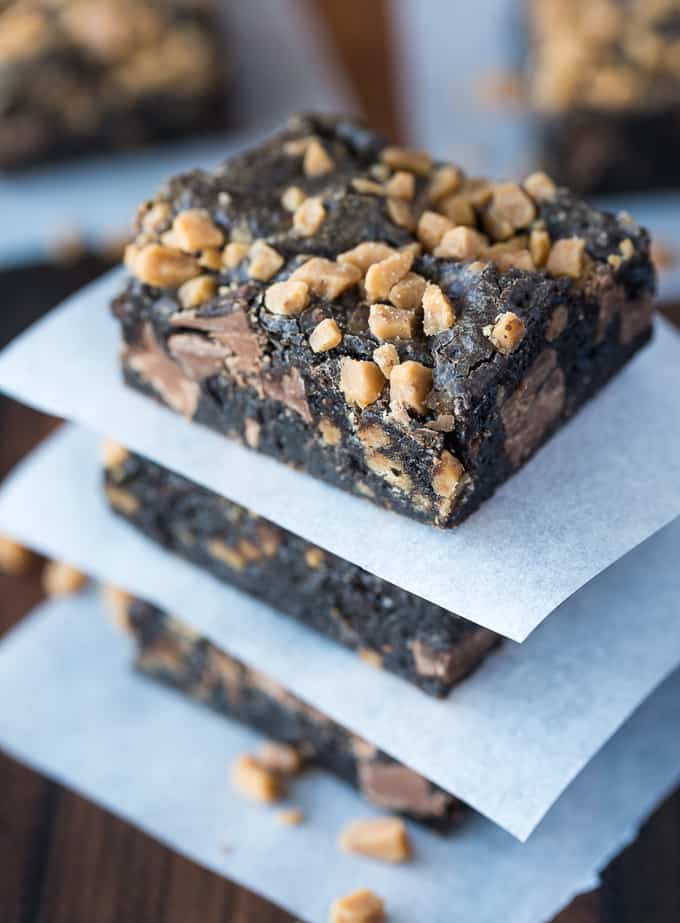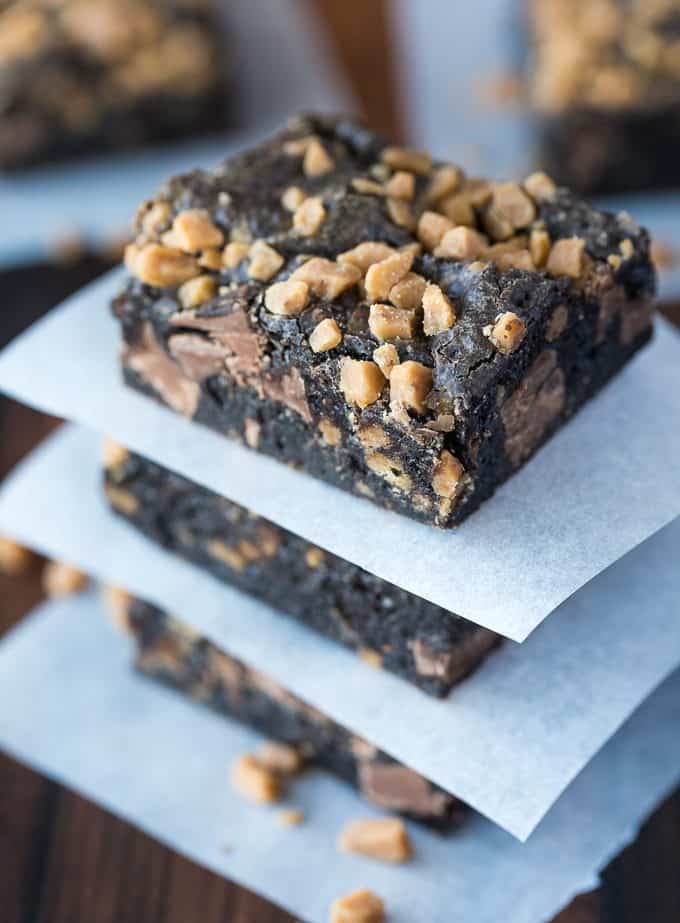 These Chocolate Chewy Bars did not last in my home. Can't say I was surprised since sweets never last long here.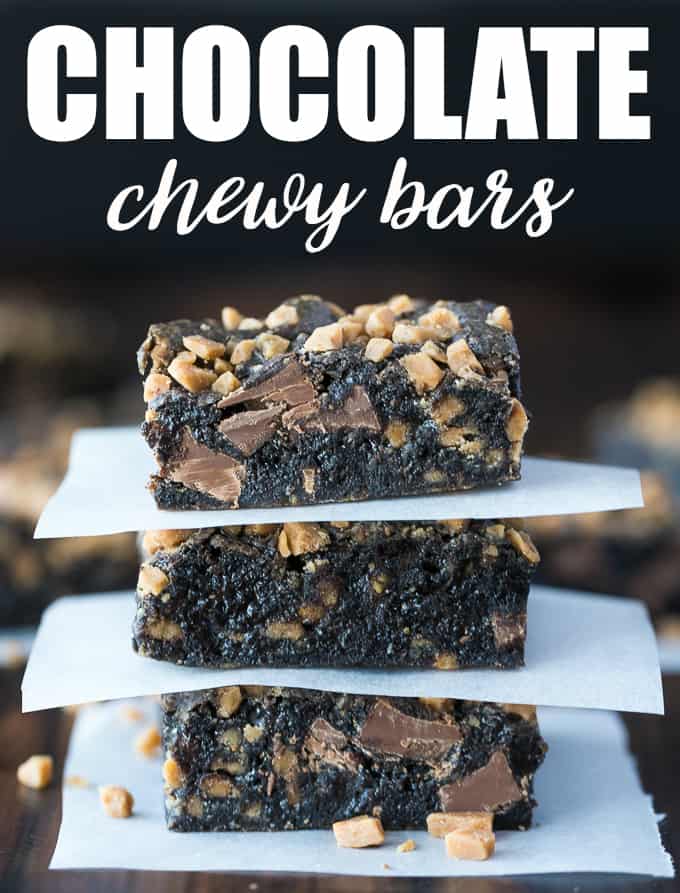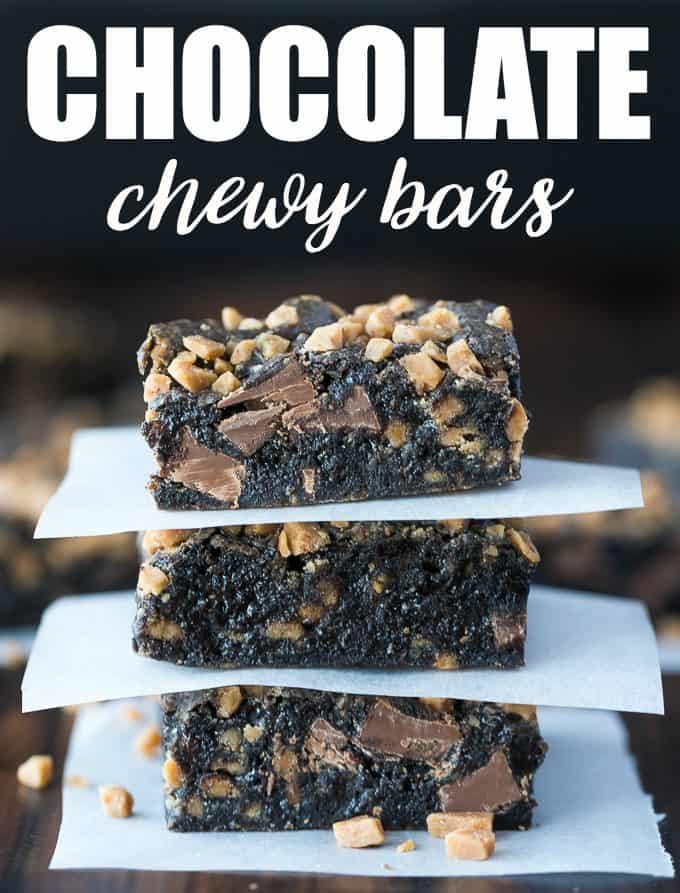 What are you baking these days?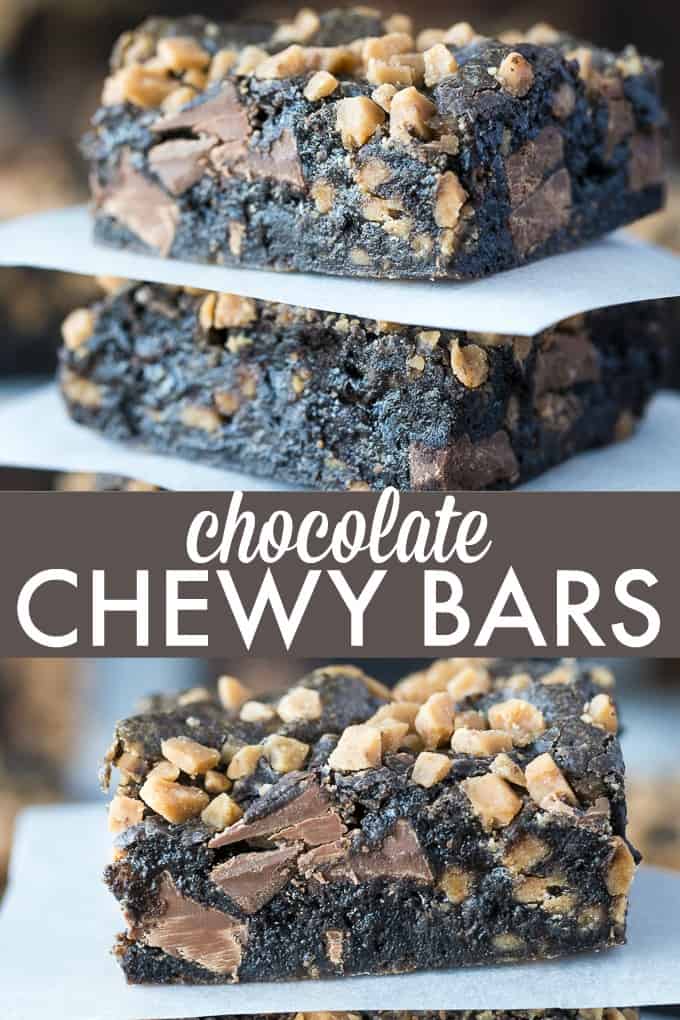 Yield: 20
Chocolate Chewy Bars
Only four ingredients in these simple, sweet bars. You'll love how good they taste and easy they are to make!
Ingredients:
Cooking spray
2 cups Oreo cookie crumbs
1 can (300 ml) sweetened condensed milk
3/4 cup Skor toffee bits
3/4 cup milk chocolate chips
Directions:
Preheat oven to 350F. Grease a 9 inch square pan with cooking spray.
In a large bowl, stir together Oreo cookie crumbs and sweetened condensed milk. Mix in Skor toffee bits and milk chocolate chips. Spread into prepared pan. Sprinkle with extra Skor toffee bits, if desired.
Bake for 25 minutes. Let cool completely before cutting into squares.