Slow Cooker Verde Chicken Chili
I normally make chili with kidney beans and ground beef. I recently tried white chili and boy was it good! A white chili isn't tomato based and instead of red kidney beans, it uses white ones. I like my chili with a spicy kick. This simple slow cooker recipe I have to share today has jalapeno, Salsa Verde and hot sauce. Grab the water!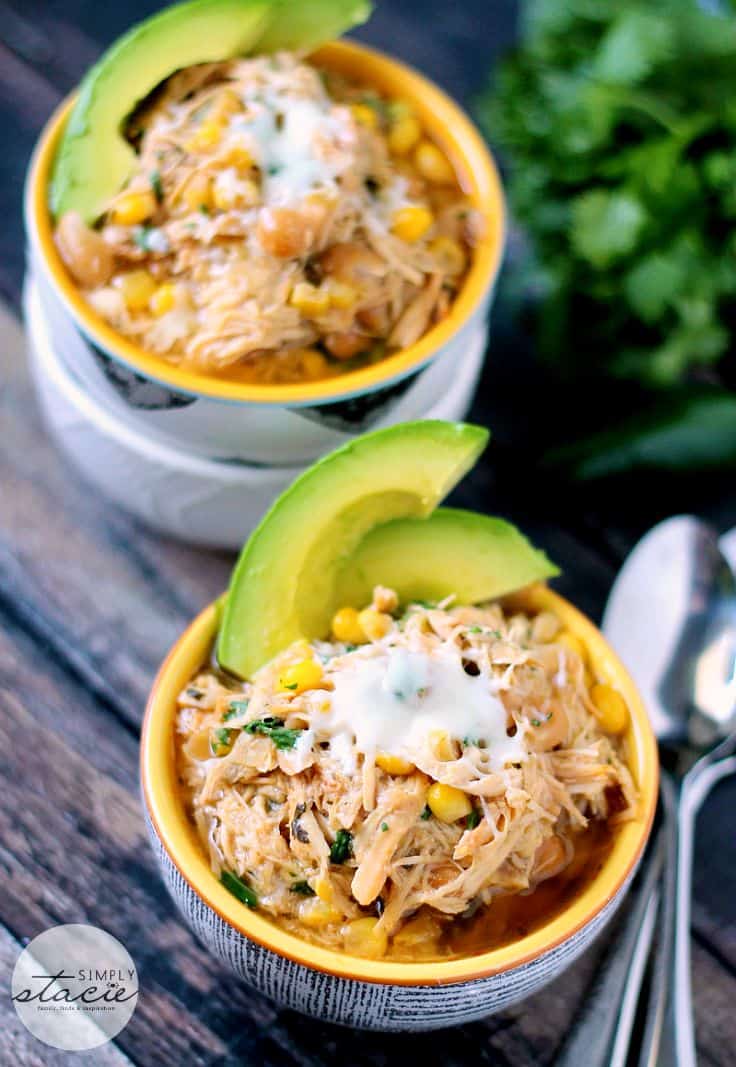 Slow Cooker Verde Chicken Chili
Chicken in the slow cooker is so tender and delicious. It really takes on the flavour of the ingredients it's cooking in. Plus, chicken is in my budget and is one of the more affordable meat types at the grocery store.
Serve with some cornbread to complement the Latin inspired flavours.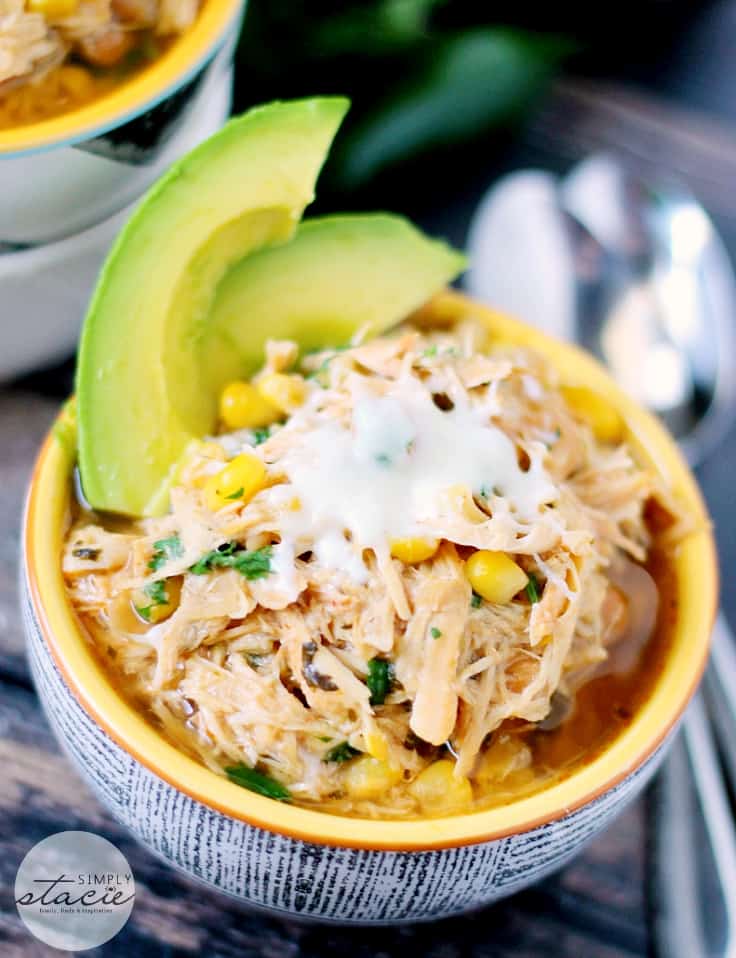 What's nice about this meal is that you don't have to babysit it. Throw your ingredients in the slow cooker in the morning and then when you get home from work, supper is almost ready. Your house will smell so good.
Do you like white chili?
Yield: 6
Slow Cooker Verde Chicken Chili
An easy white chili recipe with a spicy kick. This Slow Cooker Verde Chicken Chili will make your mouth water!
Ingredients:
2 lbs boneless skinless chicken breasts
1 cup frozen corn
15 oz can white beans (cannellini or great northern), drained and rinsed
1 cup salsa verde
1 small yellow onion, diced
2 garlic cloves, minced
1 jalapeno, seeded and minced
2 cups chicken broth
1 tsp cumin
1 tsp chili powder
1 tsp hot sauce (Tapatio or something similar)
¼ cup chopped fresh cilantro, plus more for garnish
mozzarella cheese and avocado for garnish, optional
Directions:
In your slow cooker, add chicken breasts, corn, beans, salsa, onion, garlic, jalapeno, chicken broth, cumin, chili powder, hot sauce, and cilantro; lightly stir to combine spices.
Cover and cook on low for 9-10 hours, or high for 6-7 hours.
Remove chicken from chili; shred using 2 forks. Place shredded chicken back into slow cooker; stir to combine.
Serve topped with additional cilantro, mozzarella cheese, and avocado as desired.
You Will Also Love
If you liked this post, you will also love these ones!