Cherry Mousse
Are you all mousse-d out yet? I've been sharing simple no-bake mousse recipes lately because they are just so darn easy to make. And they always turn out fabulous. This Cherry Mousse recipe is no different. It's also a winner.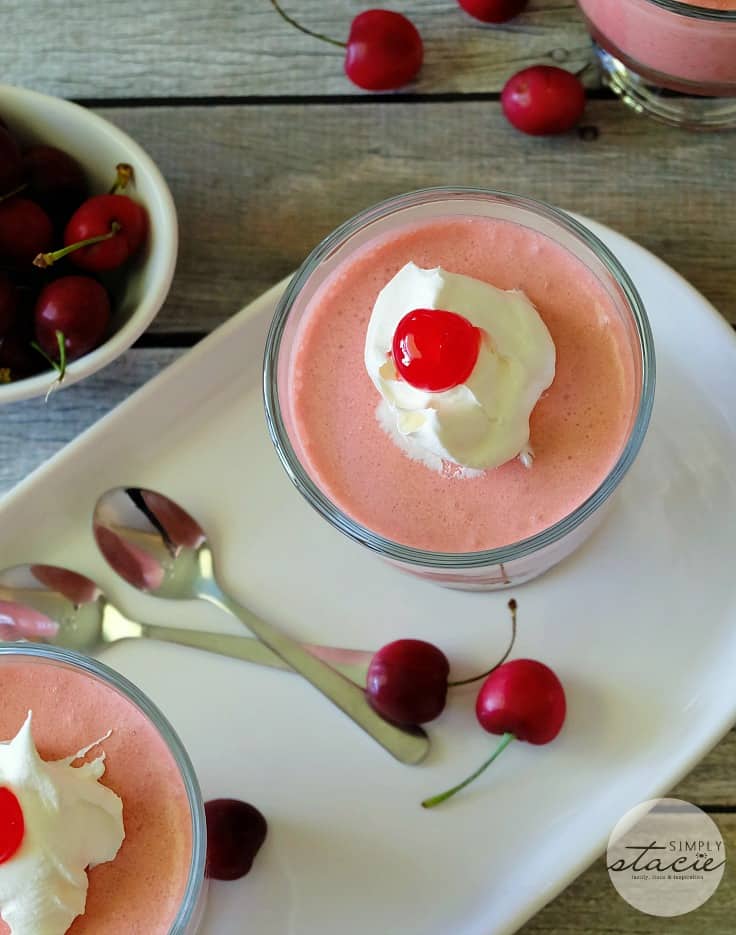 Cherry Mousse
I picked up a bag of cherries at Food Basics this past week and have been snacking on them. I don't even mind the pits. I just bite around them and all is good.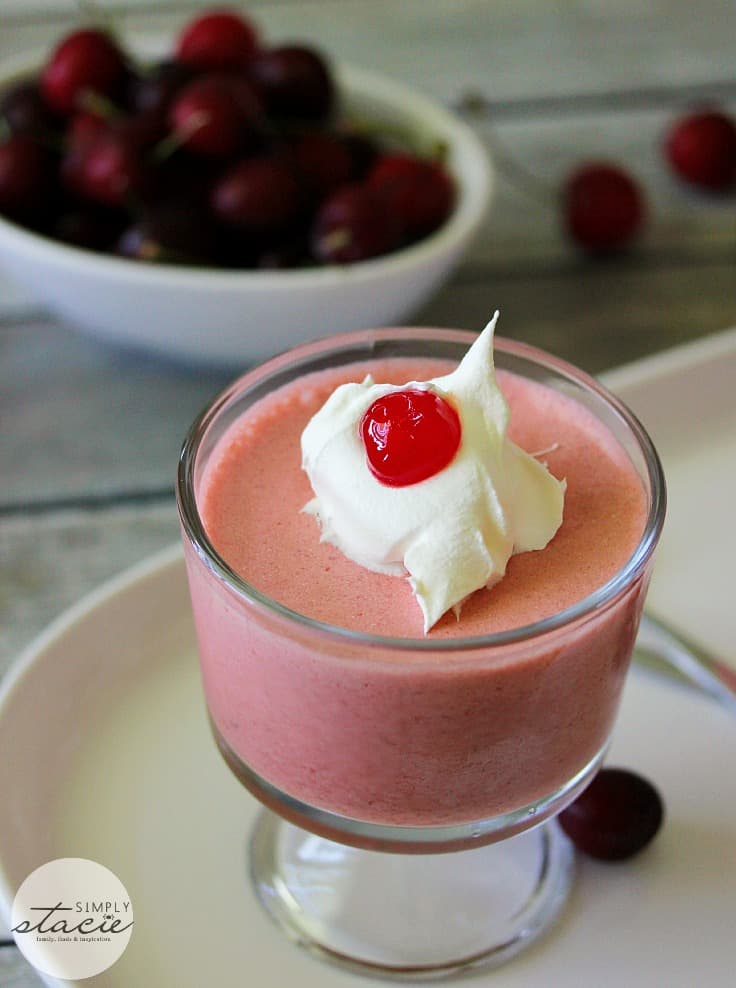 This recipe uses 1 cup of chopped cherries (yes, the pits were removed and not with my mouth!), cherry Jello, cream cheese and Cool Whip. The blender and fridge does most of the work. I supervised 🙂
It looks a little soupy when you pour the mixture into the dessert dishes. Not to worry, though. It will come out light and fluffy after it sits in the fridge for a couple hours.
See? Creamy. Decadent. So good.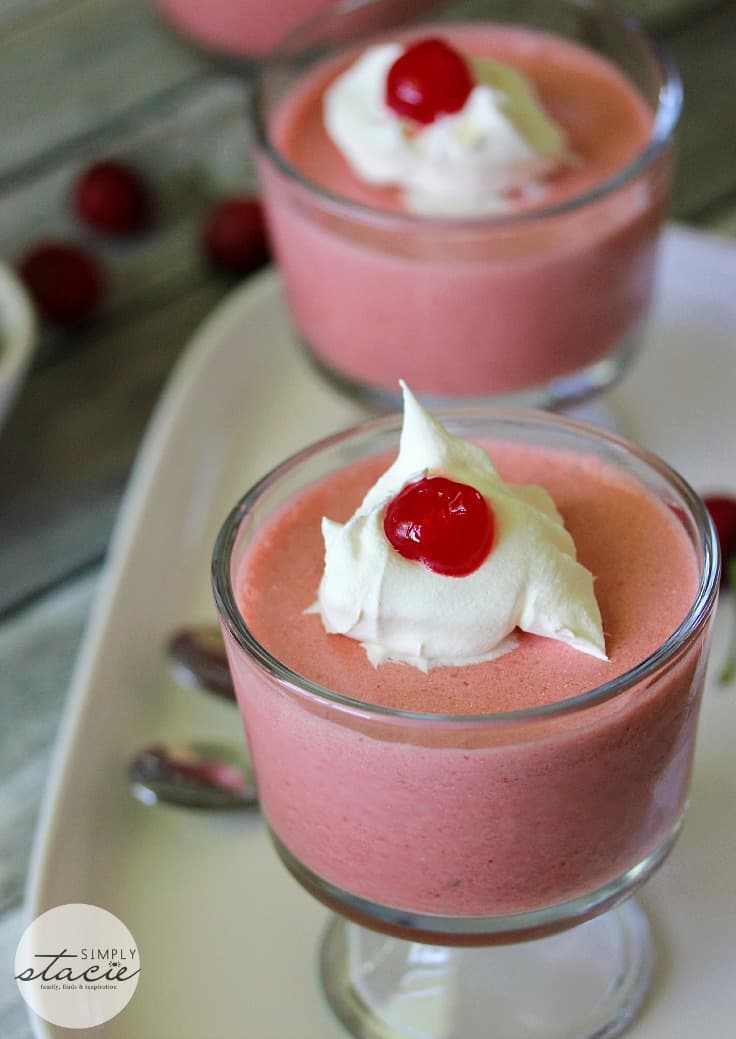 Craving more mousse recipes? Try my Lemon Cheesecake Mousse and Strawberry Mousse. Yum!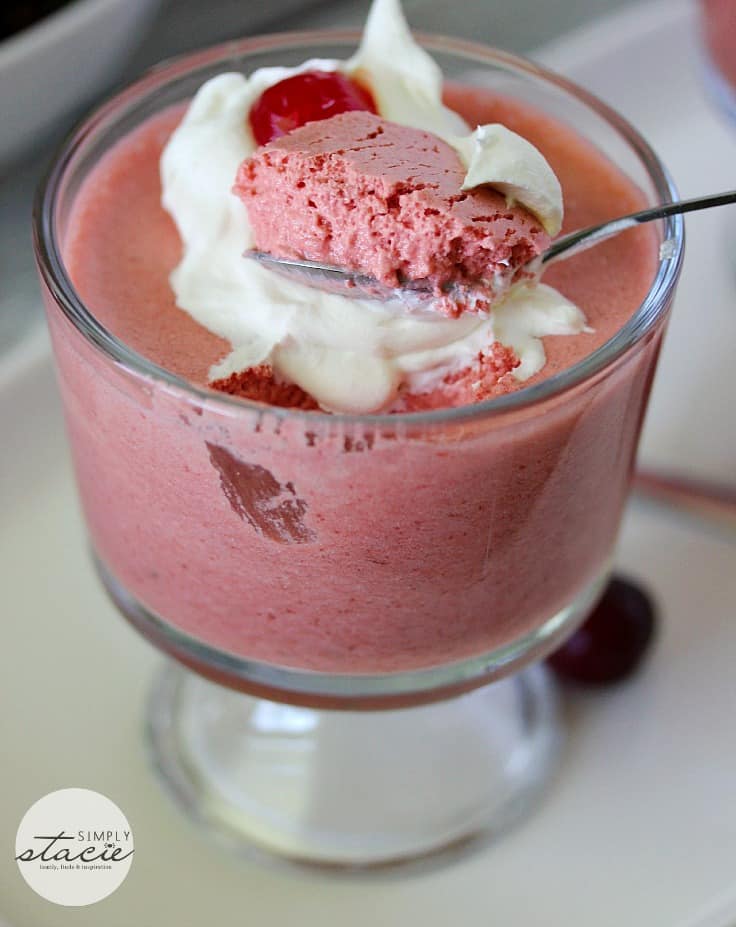 No-bake desserts are great for summer because who feels like baking in the heat? Definitely not me. The easier, the better.
Out of the three mousse recipes I've shared so far, which one are you most looking forward to trying?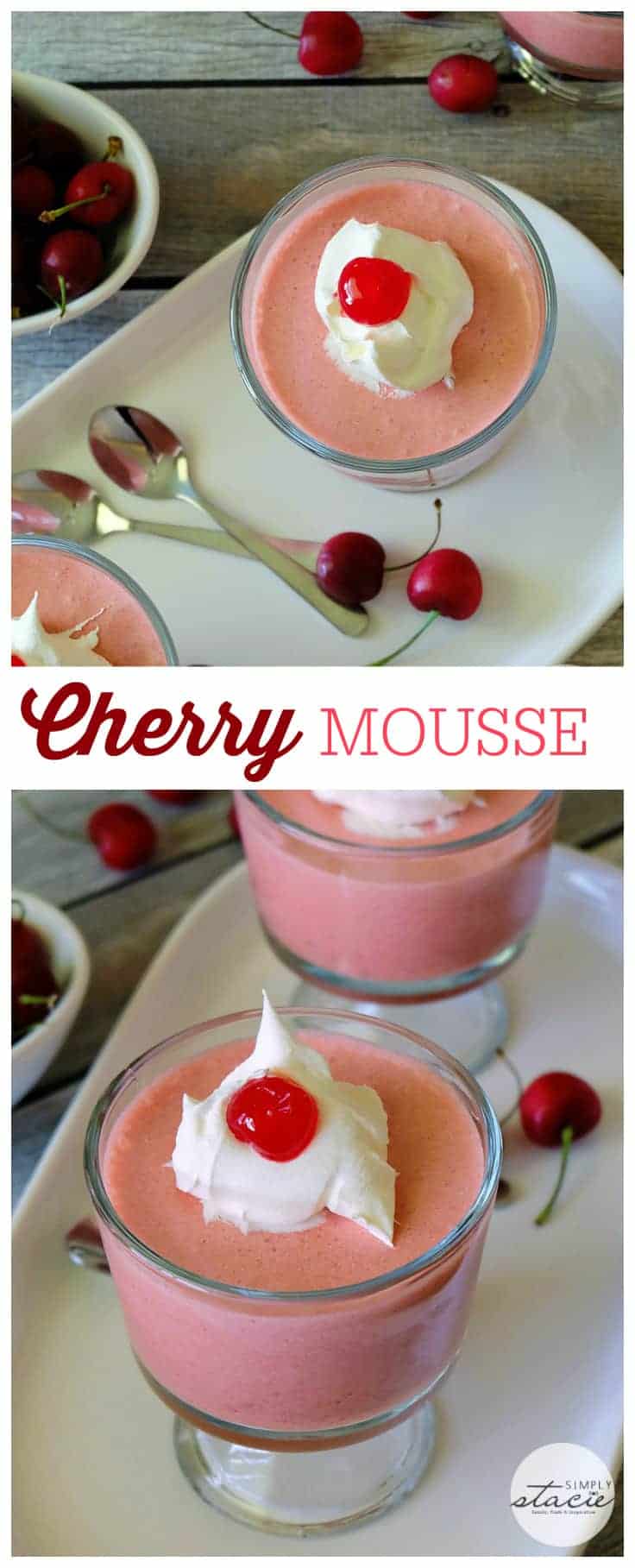 Yield: 4 to 6
Cherry Mousse
A simple, no-bake recipe for Cherry Mousse to try this summer.
Ingredients:
1 package cherry Jello (4 serving size)
1/2 cup boiling water
1 cup fresh cherries, chopped
1/2 cup cream cheese, softened
1/2 cup cold water
1/4 tsp vanilla extract
1 cup Cool Whip
Cool Whip and/or maraschino cherries for garnish, if desired
Directions:
Add Jello into a small bowl and pour in boiling water. Stir until completely dissolved.
Add cherries, cream cheese, cold water and vanilla extract in a blender. Pour in Jello mixture. Blend for 1 minute or until smooth.
Pour mixture into a large bowl and whisk in Cool Whip until completely blended.
Spoon mixture into dessert dishes and place in the fridge for 2 hours to set.
To serve, top with Cool Whip and maraschino cherries, if desired.