15 Luscious Homemade Ice Cream Recipes
Disclosure: This post is sponsored by Foodie.com. All opinions expressed are my own. 
This summer I'm going to do something I've never done before. I'm sure many of you have already done it a few times or maybe a lot. I'm a newbie, but am willing to learn! I'm going to make my own homemade ice cream.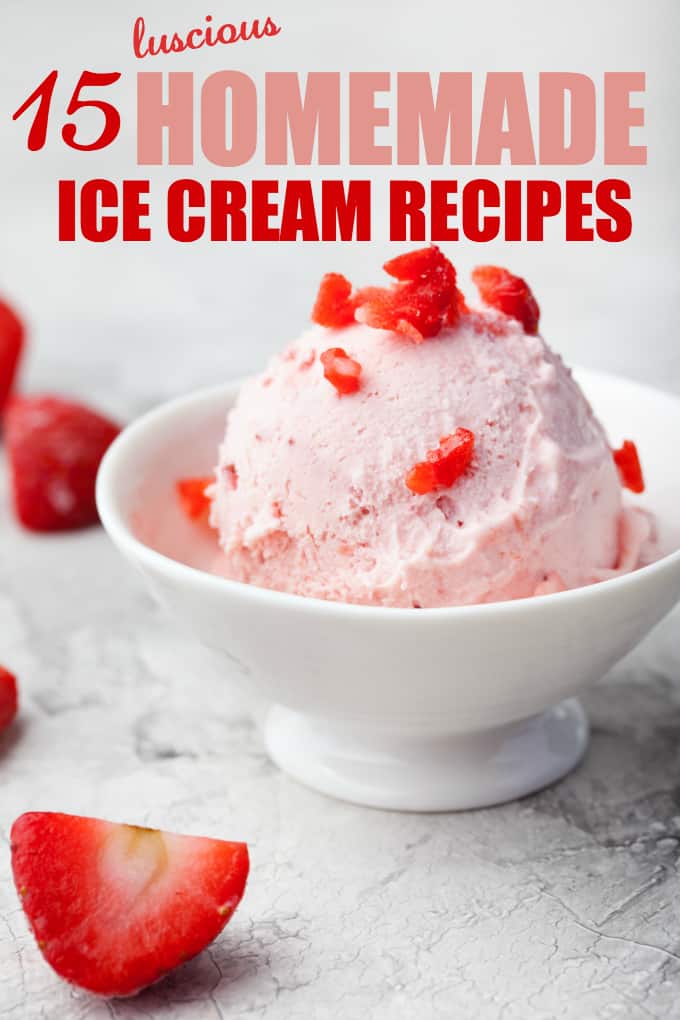 © ice cream image via Shutterstock
We go through a lot of store-bought ice cream during the summer months. That's all fine and dandy, but I think the girls and I will have fun creating our own ice cream flavours. We can control what goes in it and be creative with the ingredients. Both of them love to spend time with me in the kitchen and I think this will be an exciting new project for us to do. If the recipes turn out, I may share them on my blog for you to try too!
I have an ice cream maker attachment for my KitchenAid Stand Mixer that I can't wait to try in my new kitchen! I also found a number of recipes that don't require an ice cream maker so I would also like to see how those recipes will turn out.
I rounded up 15 homemade ice cream recipes that I want to try in my Foodie Collection. Some of the recipes are more traditional. I also picked a few "out of the box" type recipes that intrigued my sweet tooth.
Which ice cream flavour is your favourite?