Classic Carrot Cake
Last month I shared a new website that's a baker's dream come true: Robin Hood Baking Centre. There you can find a huge variety of scrumptious recipes both savoury and sweet! I found a recipe for Classic Carrot Cake that is perfect for fall. It's moist, rich and really doesn't get any better than this. I think spiced cakes are very fitting for fall.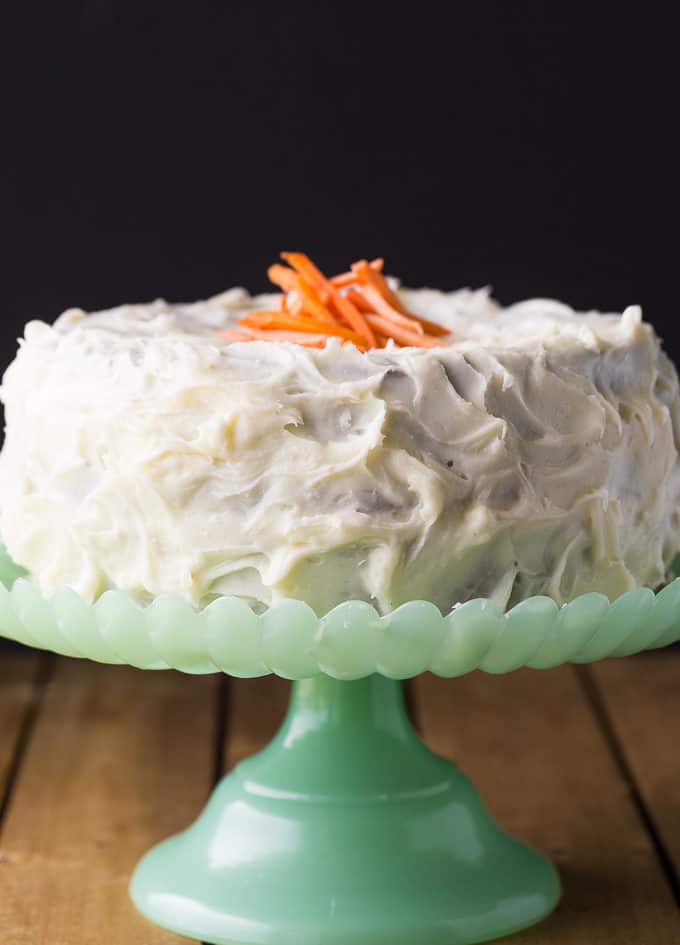 It's also very simple to make. It's basically just making the two cakes and combining them into one at the end along with a layer of sweet, smooth and creamy icing. It tastes even better the next day!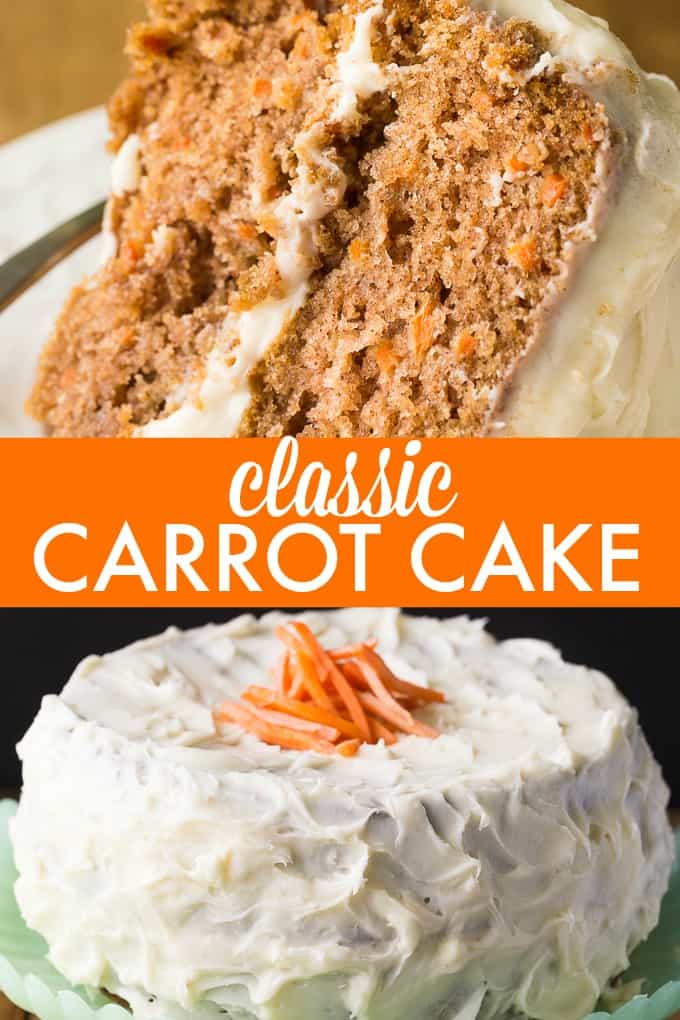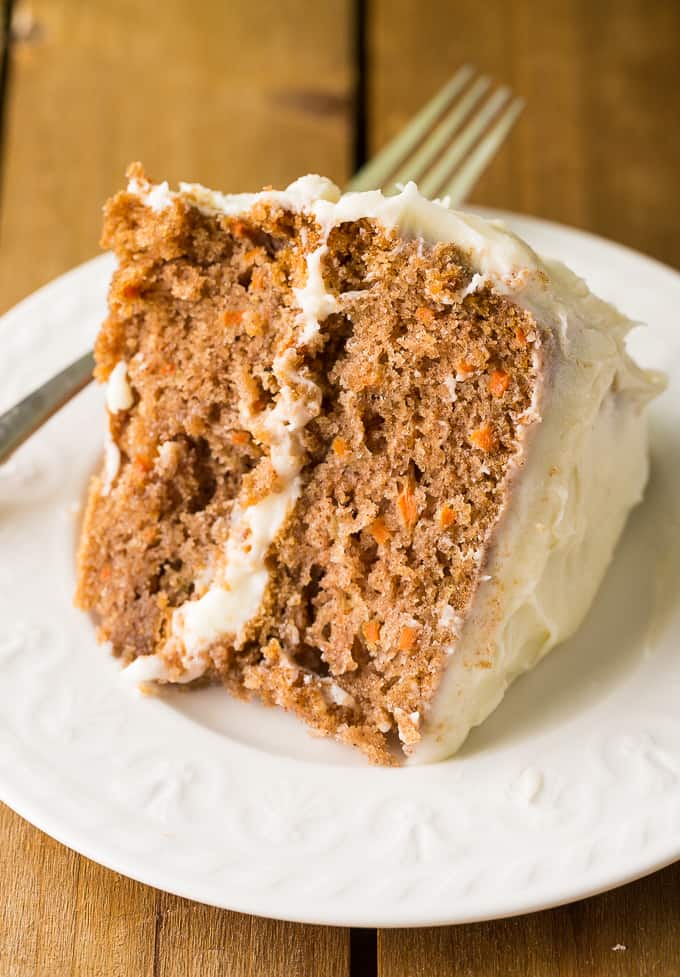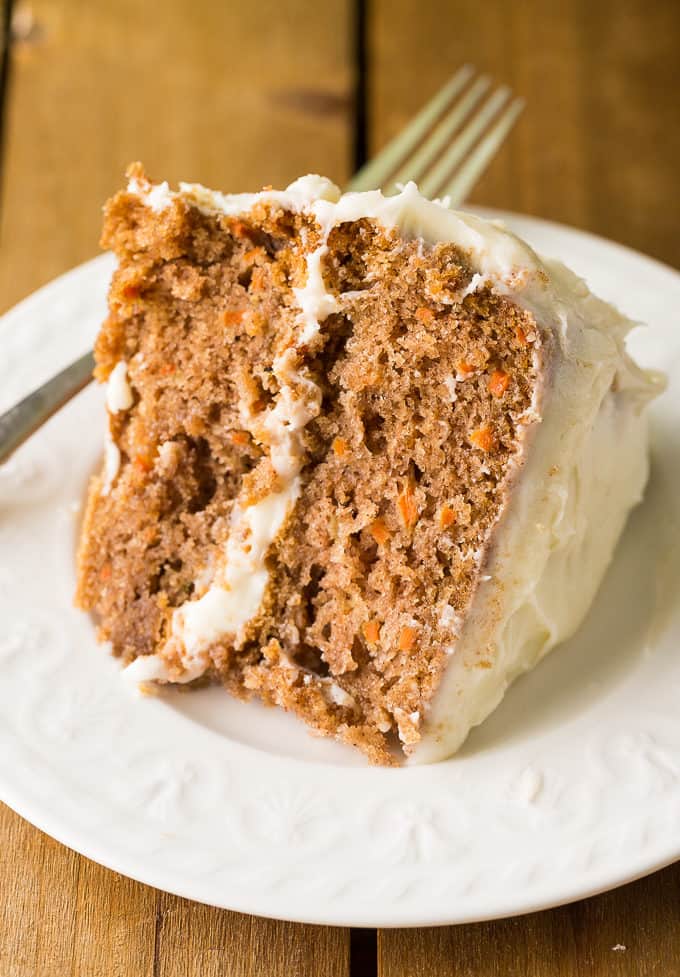 I made it with Robin Hood® Nutri Flour Blend Tastes Like White that adds two grams of fibre per serving. After making this cake, I doubt I'll ever go back to store bought cakes again. Baking from scratch is just so much better!
Yield: 8
Classic Carrot Cake
You'll never want to eat a store bought cake again! Moist & sweet with smooth creamy icing.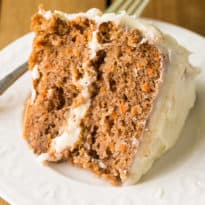 Ingredients:
Cake:
1 cup Crisco® Canola or Vegetable Oil
1 cup sugar
3/4 cup packed brown sugar
4 eggs
2 cups Robin Hood® Nutri Flour Blend™ Tastes Like White
2 tsp cinnamon
2 tsp baking soda
2 tsp baking powder
1 tsp salt
3 cups finely grated carrots
Icing:
1/4 cup butter, softened
1 cup cream cheese, softened
4 cups icing sugar
1 tsp vanilla extract
1 tbsp milk, if necessary
Directions:
Preheat oven to 350°F. Grease two 9″ cake pans
Beat oil and sugars together in a large bowl of an electric mixer, until combined. Add eggs, one at a time, beating well after each addition.
Combine flour, cinnamon, baking soda, baking powder and salt in a separate large bowl. Add flour mixture to egg mixture. Mix just until combined. Fold in carrots. Divide batter evenly into prepared pans.
Bake in preheated oven for 30 to 35 minutes or until a toothpick inserted in centre comes out clean.
Cool in pans on wire cooling rack for 20 minutes. Remove from pans and cool completely on wire cooling rack.
For the icing, cream butter and cream cheese in a large bowl of an electric mixer. Add icing sugar, 1 cup at a time. Beat well after each addition. Add vanilla. Continue beating until fluffy. Add 1 tbsp milk at a time to thin out (if necessary).
Place one cake on serving dish. Spread with icing. Top with remaining cake. Spread top with remaining icing.