Chewy Chocolate Fudge Pie
I miss Easter dinner at my parents house. Now that we live in Nova Scotia, I rarely get back to Ontario to visit my family. I miss my family and spending time together over the holidays. My mom always made the best Easter dinners. We'd have either turkey or ham with all the fixins' and for dessert, she would make her famous Butterscotch Meringue Pie. Oh do I miss that pie!
I wish my mom was here this past week to try the delicious Chewy Chocolate Fudge Pie I made using a Tenderflake Deep Dish Pie Crust. I think her Butterscotch Meringue now has some stiff competition! It's sweet and chewy just like a brownie. Topped with a little whipped cream, it makes the perfect Easter dessert. It's also really easy to make! Bridget was my helper in the kitchen and got involved in adding ingredients and stirring.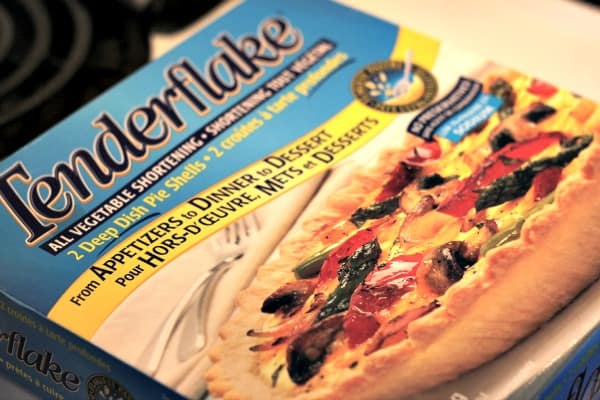 Confession time. I rarely ever make my own pie crust. I just find it so much easier to use a pre-made crust and honestly, they taste better than any I've ever made. My preferred brand is Tenderflake and I've used their pie shells for many recipes including my Pecan Butter Tarts. It's just so much more convenient (and less messy!) to use their pie shells.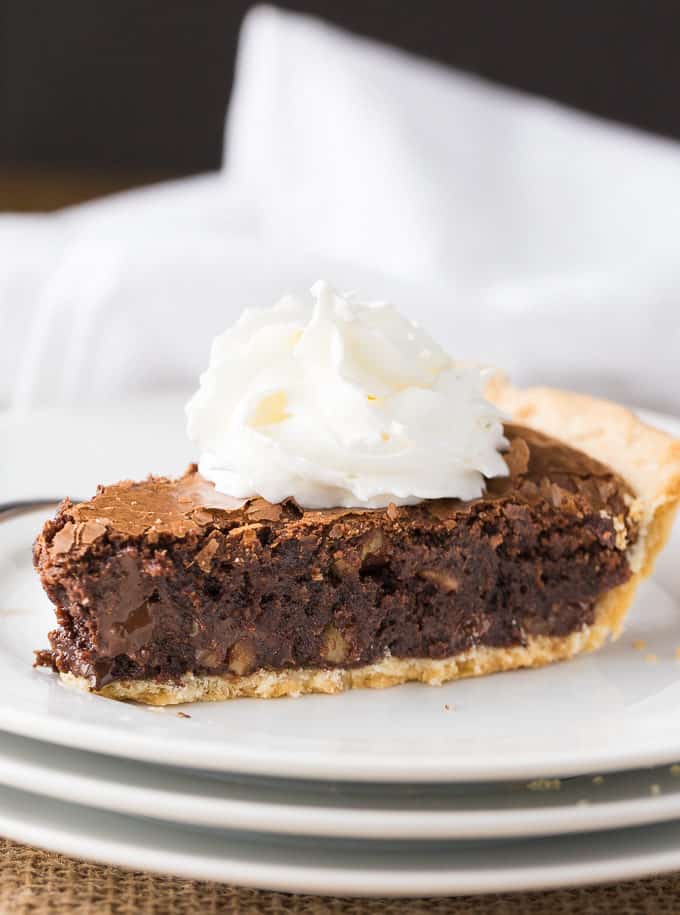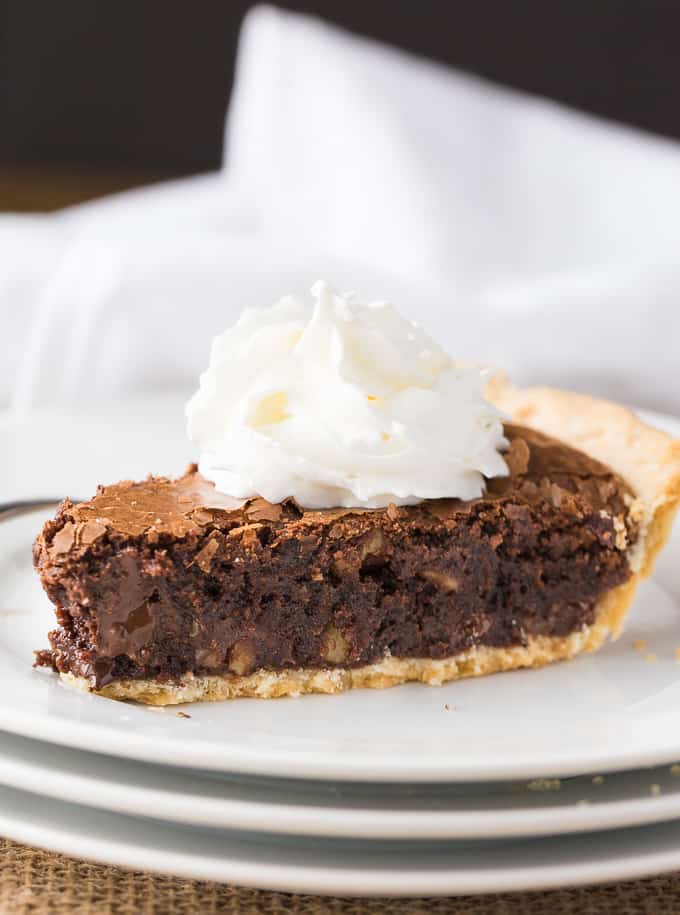 I discovered this recipe for Chewy Chocolate Fudge Pie on the Maple Leaf website. Their recipe also includes a Berry Cherry Sauce for the pie, but I decided to just use Whipped Cream as a topping. It was a hit!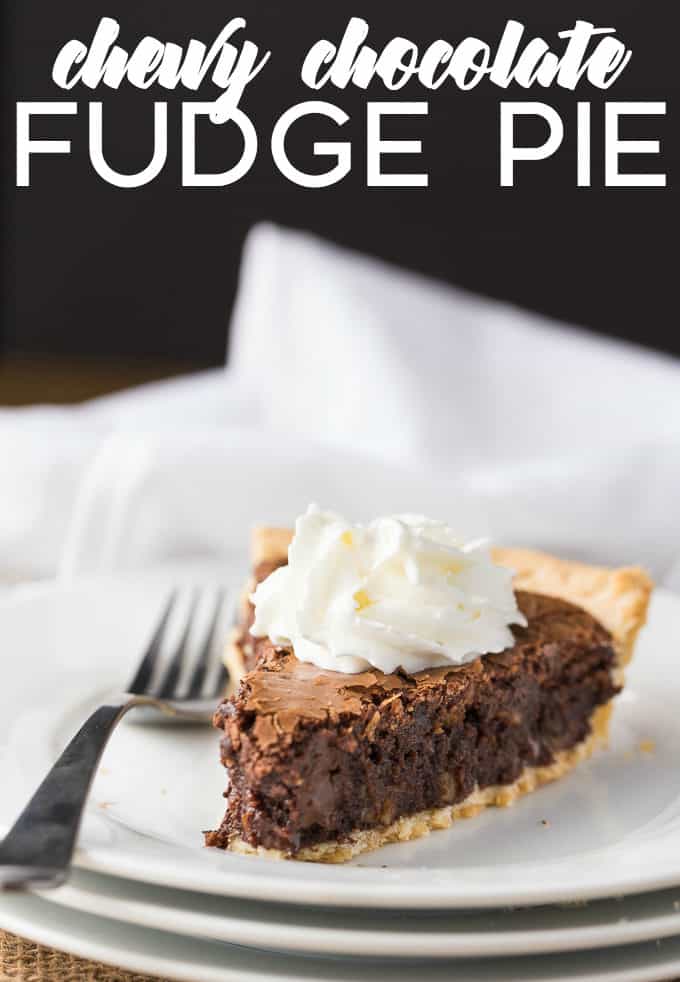 You might also like this Fudge Pie.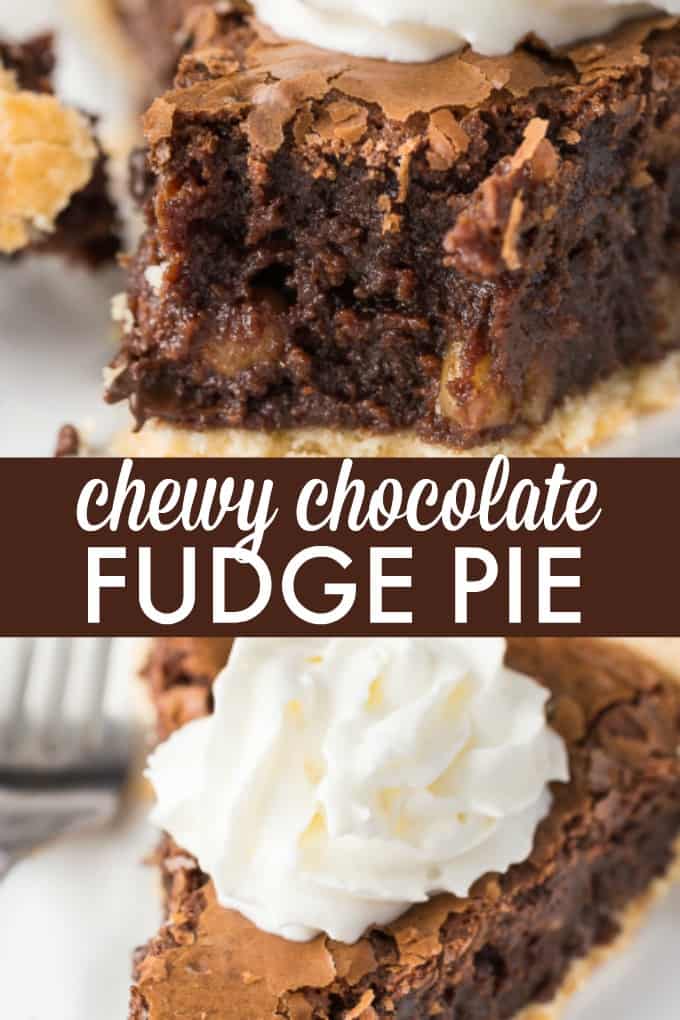 Connect with Tenderflake® on Facebook, Twitter and Pinterest
Yield: 8
Chewy Chocolate Fudge Pie 
The perfect Easter dessert that tastes just like a brownie!
Ingredients:
1 ½ cups semi-sweet chocolate chips, divided
1/3 cup butter
¾ cupsugar
2 tsp vanilla extract
2 eggs
¼ tsp salt
½ cup all-purpose flour
½ cup chopped walnuts
1 Tenderflake® Deep Dish Pie Shell, thawed
Whipped cream (optional)
Directions:
1. Preheat oven to 350°F.
2. Melt 1 cup chocolate chips with butter in a medium saucepan set over medium-low heat. Remove from heat; cool for 5 minutes.
3. Whisk in sugar and vanilla. Whisk in eggs, one at a time, until fully incorporated; add salt. Stir in flour until no dry streaks remain. Stir in remaining chocolate chips and walnuts (if using).
4. Scrape batter into pie shell and smooth top. Bake, on lowest rack, for 35 minutes or until a toothpick inserted into the centre comes out slightly moist. Serve warm with whipped cream.
Disclosure: I am a member of the MLF Connects program. As part of my participation in this program I have received compensation, however all opinions in place and ides on this blog are my own.