Cherry Cupcakes
This recipe was originally supposed to be for cake pops. I had my cake pop maker all ready to go, but after one batch I decided to forgo the whole thing and turn it into cupcakes. Let's just say the cake pops were a disaster! If I try them again, I will make them by hand. I'll try using Mom Spark's cake pop tutorial because it looks a lot easier than the darn cake pop maker.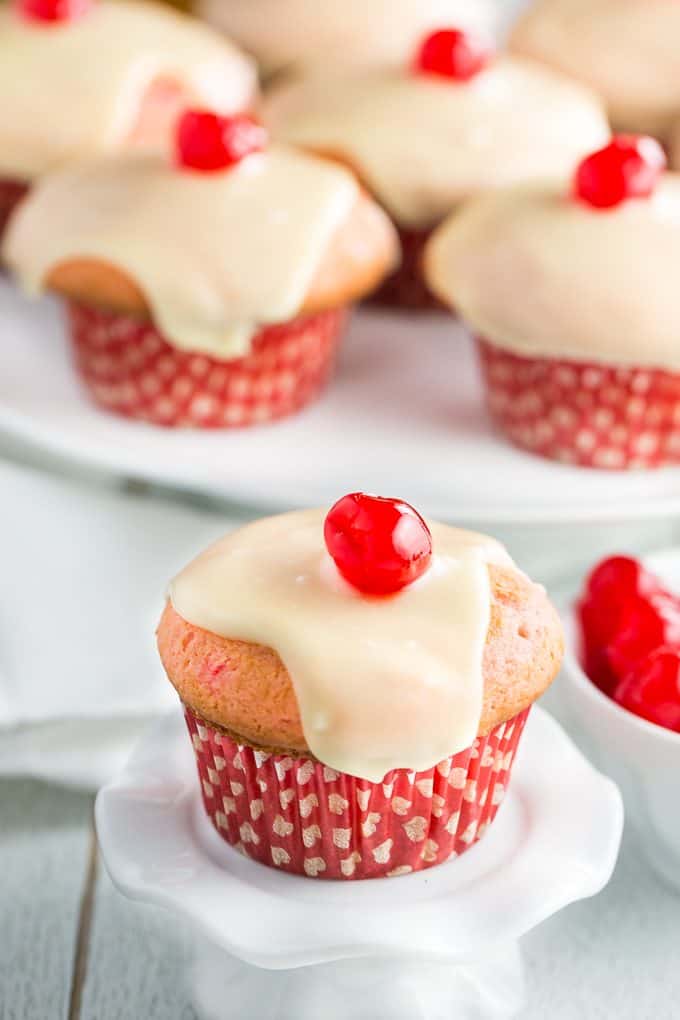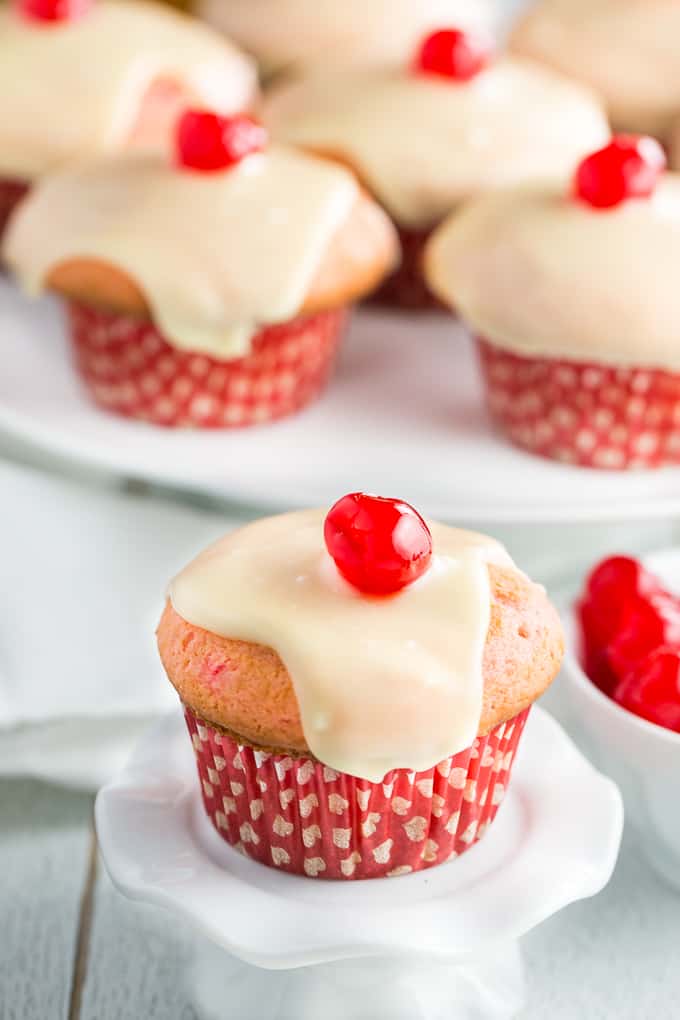 Anyway! I made cupcakes and salvaged the recipe. In fact, they turned out beautifully!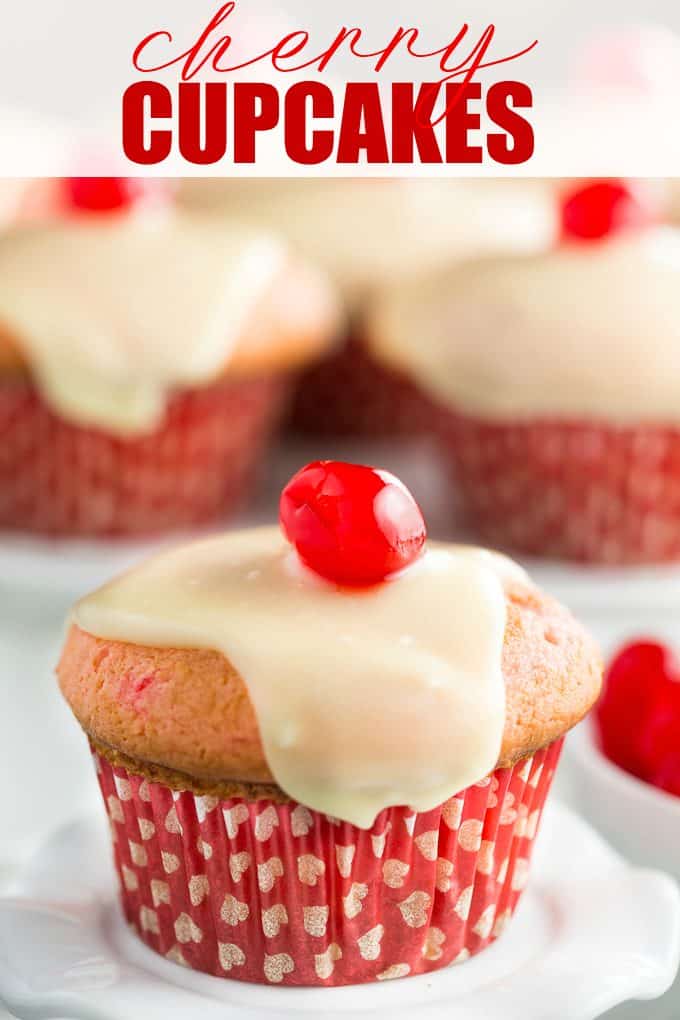 Yield: 12
Cherry Cupcakes
White cake mix is doctored with cherries and topped with a rich, smooth white chocolate glaze.
Ingredients:
Cupcakes
1 package of white cake mix
½ cup maraschino cherry juice
¼ cup maraschino cherries, chopped
Glaze
1 package (6oz) white chocolate
3 tbsp. whipping cream
3 tbsp. butter, softened
½ cup icing sugar
½ tsp vanilla
Directions:
Prepare cake mix according to the package directions and substitute maraschino cherry juice for a portion of the water.
Fold in chopped maraschino cherries.
Pour into muffin tins and bake for the recommended time (and temperature) as on the cake mix box.
Allow to cool completely before coating with the white chocolate glaze.
To prepare glaze:
Combine white chocolate and cream in a deep bowl. Microwave on high for 1 minute. Stir.
Add butter and microwave on high for 30 seconds. Stir.
Microwave on high for an additional 10 to 15 seconds if needed to let butter and white chocolate melt.
Add in sugar and vanilla and stir still smooth.
Spread glaze over cupcakes and cool to allow the glaze to harden. Top with one maraschino cherry.