Dessert Grilled Cheese Sandwiches
To appease John's obsession with grilled cheese sandwich, I picked up a Breville Panini Quattro. I'm loving it so far! There was a few recipes in the instructions booklet that came with it and I found one for Crisp Berry & Mascarpone Sandwiches that looked easy enough to make. It contains only a handful of ingredients and none too exotic that my grocery store would not carry.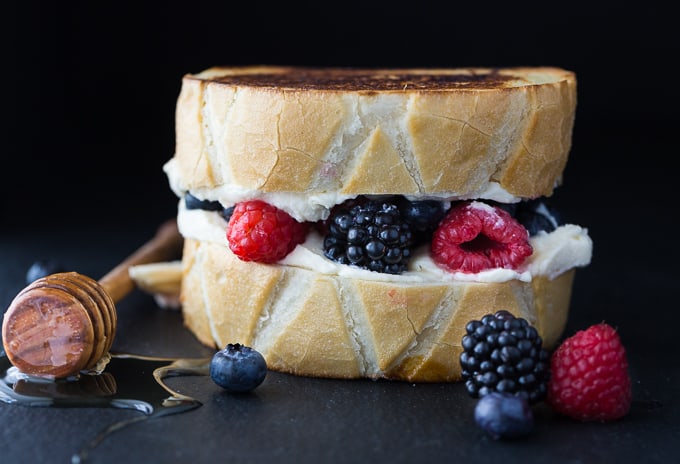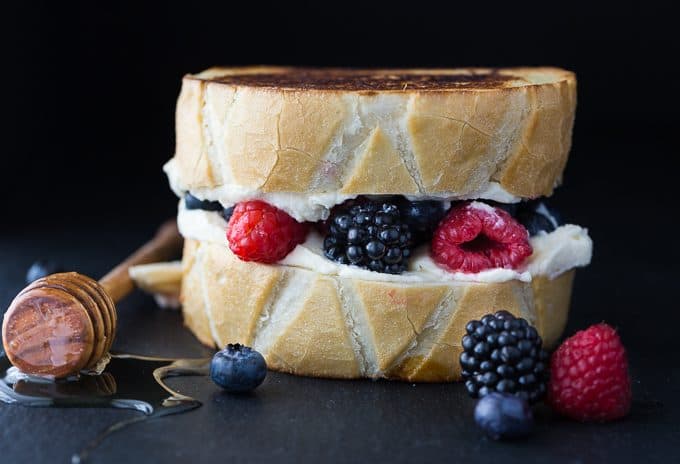 It's got a hint of sweetness from the berries and honey and loads of creaminess from the Mascarpone cheese.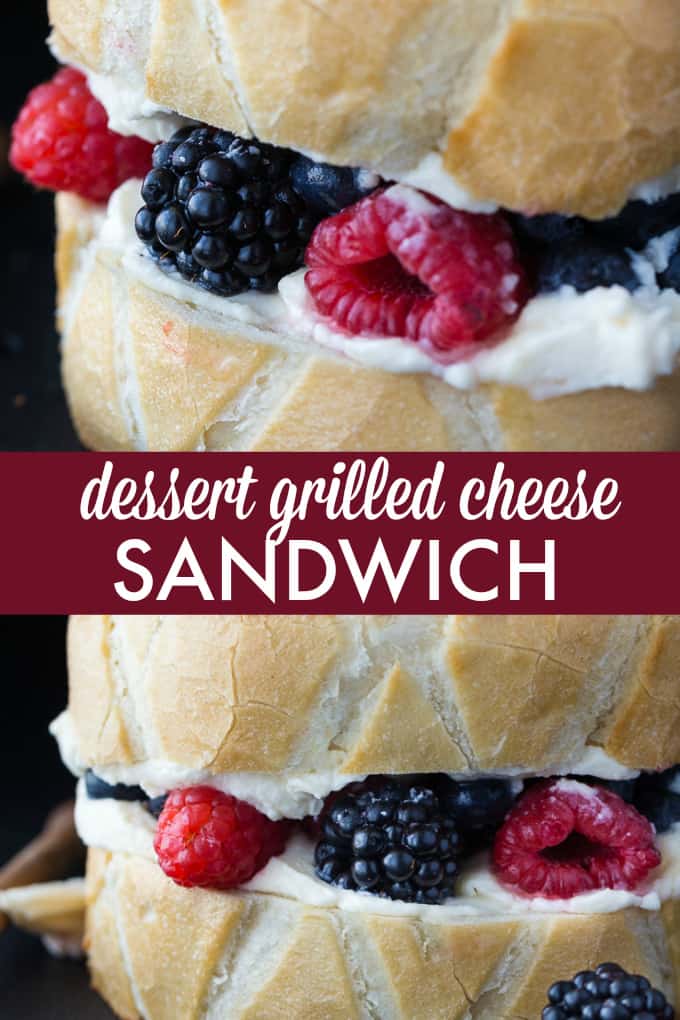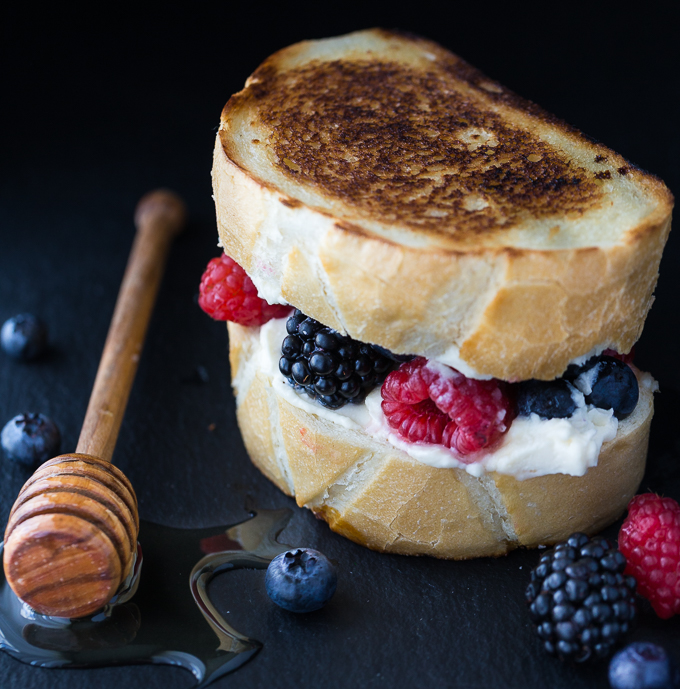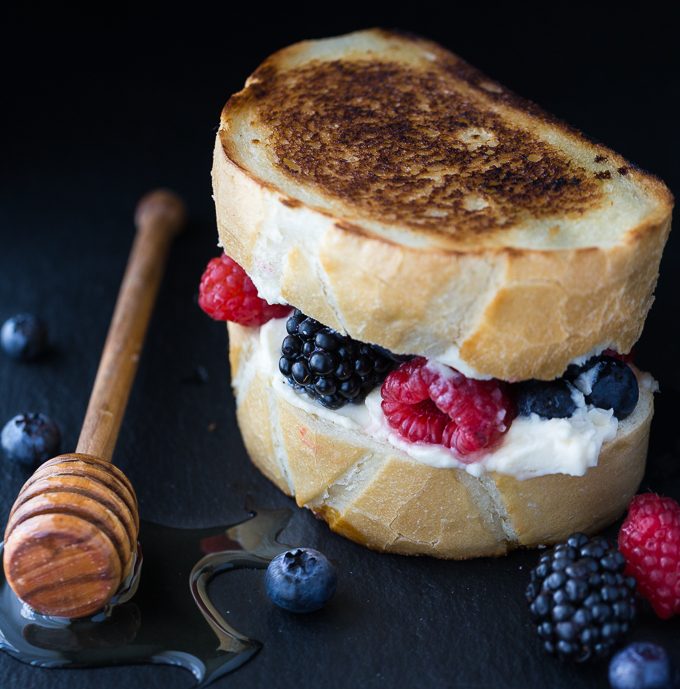 I also did not have to use butter on the bread or the Panini press since it's non-stick.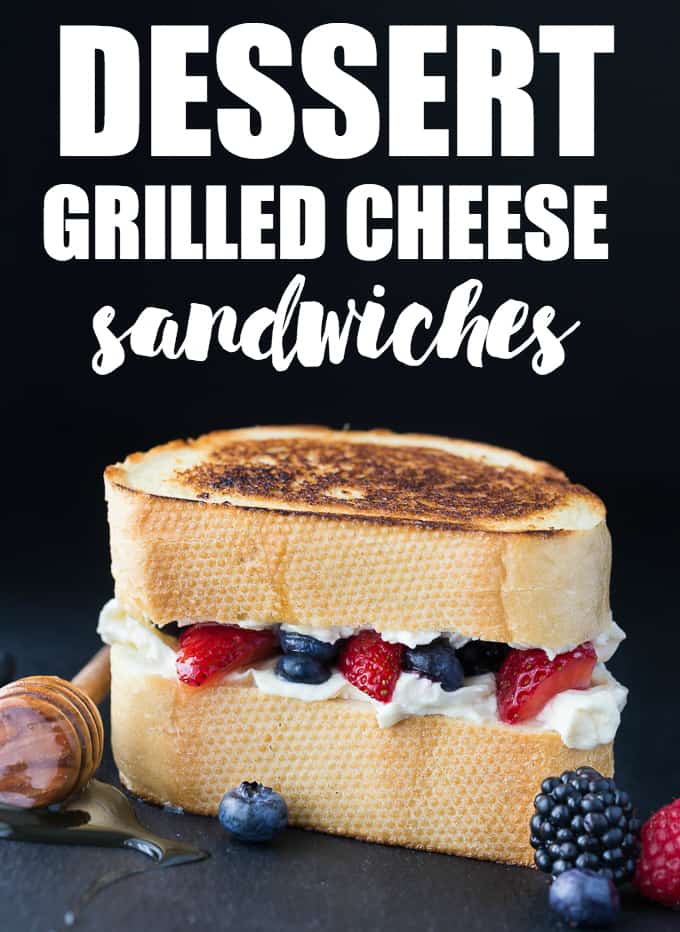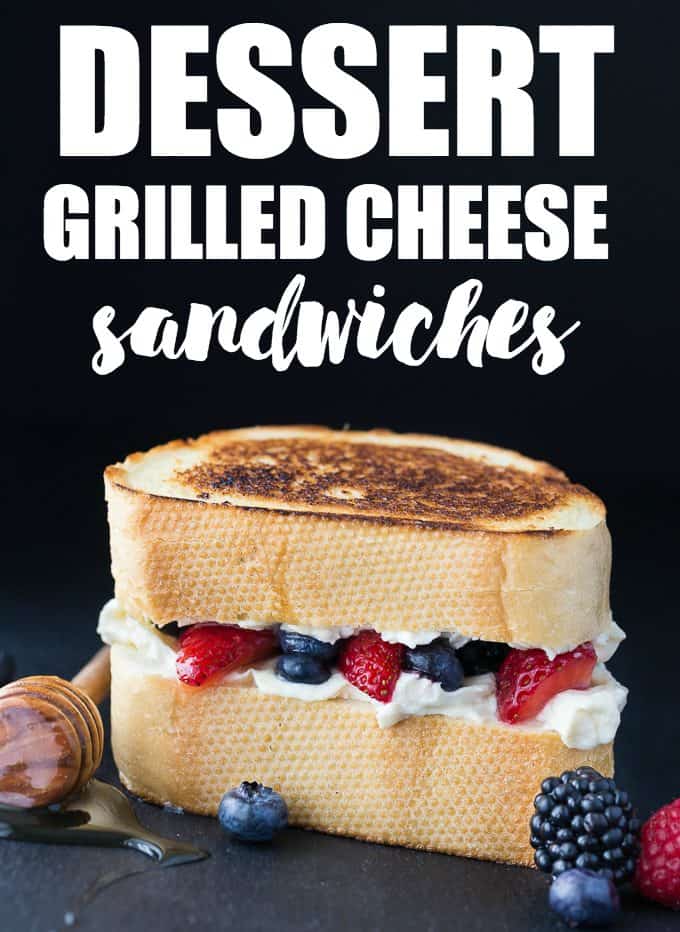 Yield: 2
Crisp Berry & Mascarpone Sandwich
This dessert grilled cheese sandwich is filled with creamy mascarpone cheese, fresh sweet berries and a drizzle of honey.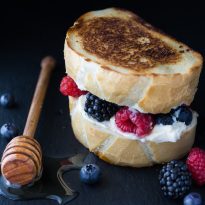 Ingredients:
1/4 cup of Mascarpone cheese
4 slices of Country style bread
1/2 cup mixed berries (I used raspberries, strawberries, blueberries, blackberries)
1 tbsp. honey
Directions:
Pre-heat your Panini grill or frying pan over medium heat.
Spread cheese over bread slices. Top with berries and drizzle with honey to make 2 sandwiches.
Cook until golden, crisp and heated through (about 8 minutes). If you don't have a non-stick pan use butter or cooking spray to grease your pan before putting the sandwiches in.