Grilled Cheese Sandwiches
April 12th is National Grilled Cheese Day. Grilled Cheese Sandwiches are one of the most loved comfort foods that I think it's fitting that they get they own special day. Typically, grilled cheese sandwiches are a cheese slice between two pieces of buttered bread that is fried until golden brown. I enjoy dipping mine in a bowl of tomato soup.
I used to make mine on the stove with a frying pan, but last month I bought myself a present: Breville BSG540XL Nonstick Panini Quattro 4-slice
! I can now make four grilled cheese sandwich in under 5 minutes flat!
There's a TON of variations of this classic sandwich. It can be dressed up any way you like taking the taste experience to a whole new dimension. I've found a number of different ways you can make grilled cheese sandwiches. Why not celebrate National Grilled Cheese Day by making one of these delicious recipes?
Jalapeno Popper Grilled Cheese Sandwich
Crisp Berry & Mascarpone Sandwich
Grilled Turkey and Brie with Apricot from Turning the Clock Back
The Ultimate Grilled Cheese Sandwich from Simmworks Family Blog
The Maven's Swiss, Bacon & Apple Grilled Cheese from The Maven of Social Media
Mini Grilled Cheese Sandwich from Formula Mom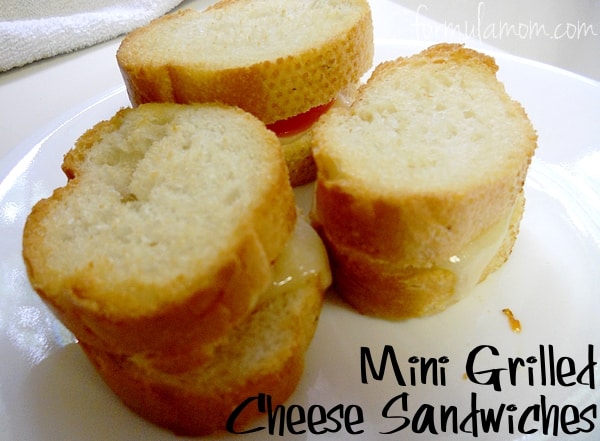 Double Stuffed Grilled Cheese Sandwich from Clever Housewife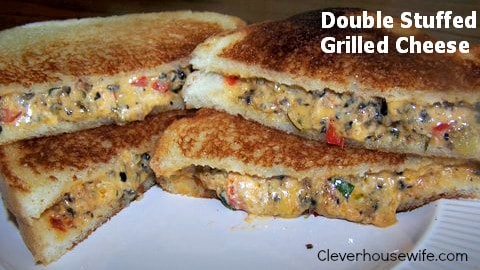 Ooey Gooey Mexican Grilled Cheese from Kitchen Meets Girl
Spinach and Artichoke Grilled Cheese from A Little Treat
Smoky Steakhouse Grilled Cheese Sandwiches from Edesia's Notebook
Chicken & Broccoli Grilled Cheese from Cupcakes & Kale Chips
Parmesan Crusted Pesto Grilled Cheese from Will Cook for Smiles
Apple Cheddar Pancetta Panini from Confessions of an Overworked Mom