Spicy Sausage Soup
Last week I made Sausage Jambalaya and have been craving sausage since.
I decided to see how it would taste in a soup. It was good, but really spicy!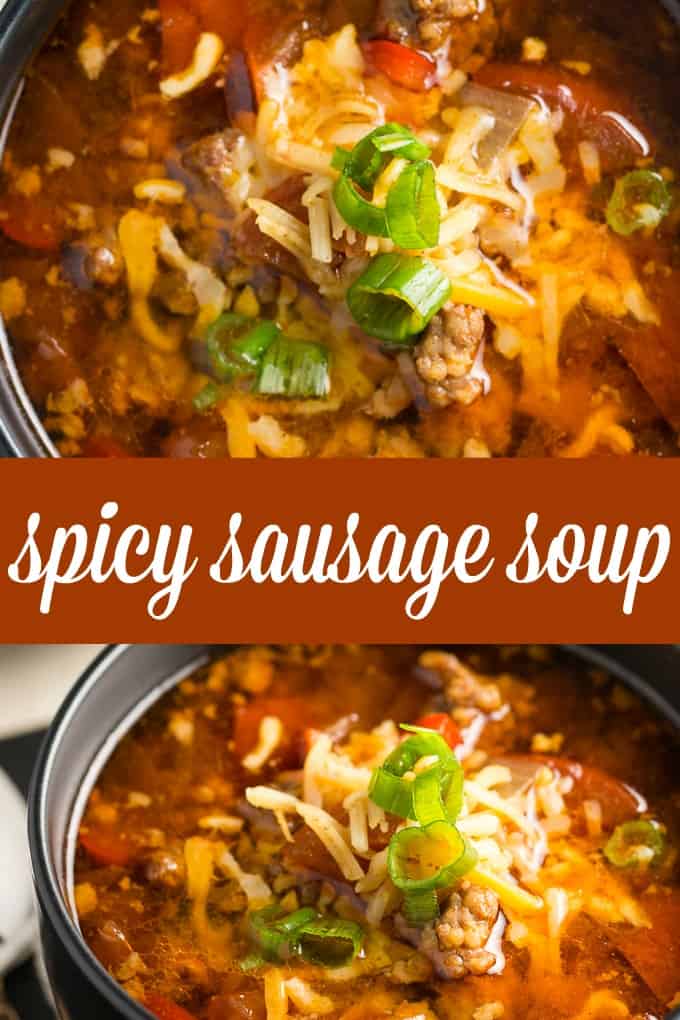 If you aren't a fan of too much spice, I'd use mild Italian sausage instead of the hot. I love the hot stuff, but my daughter said it was too hot for her. It's the perfect soup if you have a cold.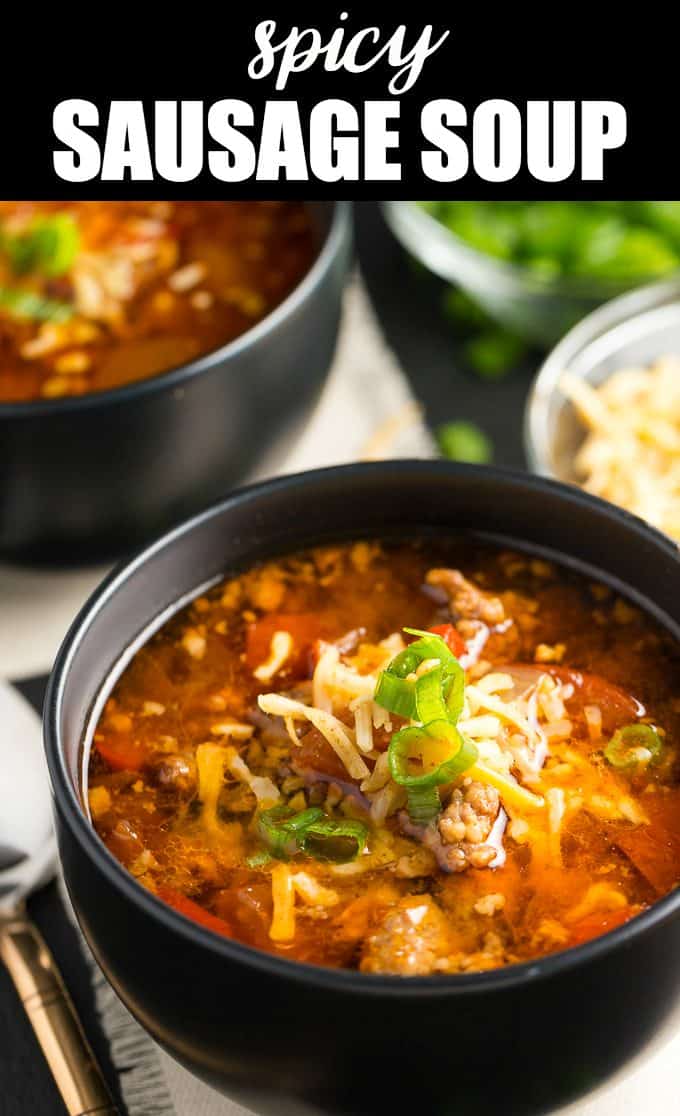 Yield: 4
Spicy Sausage Soup
Filled with hot Italian sausage, red peppers and tomatoes. This soup packs a powerful flavour punch!
Ingredients:
1 onion, chopped
5 Hot Italian sausages, casing removed
2 garlic cloves, minced
4 cups beef broth
2 tomatoes, chopped
1 red pepper, chopped
1 tbsp. tomato paste
2 tsp. paprika
1/4 tsp. pepper
Directions:
Fry first three ingredients in a large frying pan over medium heat for about 8 to 10 minutes or until sausage is no longer pink. Drain the fat. Transfer to a slow cooker.
Add remaining ingredients to the slow cooker. Stir. Cook covered on Low for 7 to 8 hours.