Frozen Peanut Butter Pie
This recipe for Frozen Peanut Butter Pie was submitted by Dawn of Words of Deliciousness in the Desserts Category in the zuuzs Grand Spring Recipe Challenge!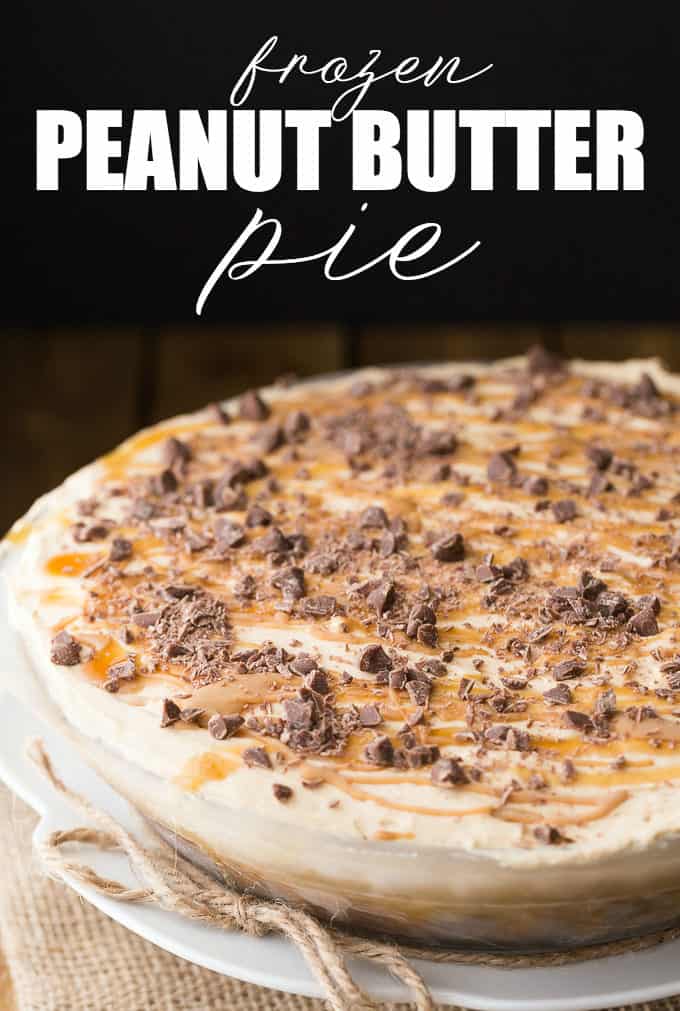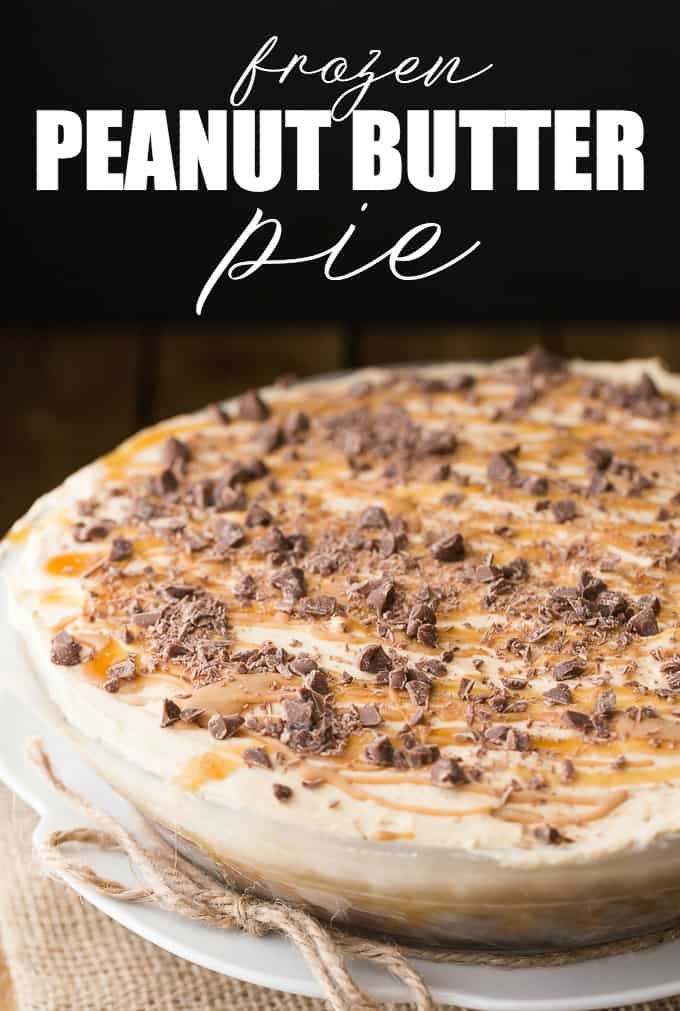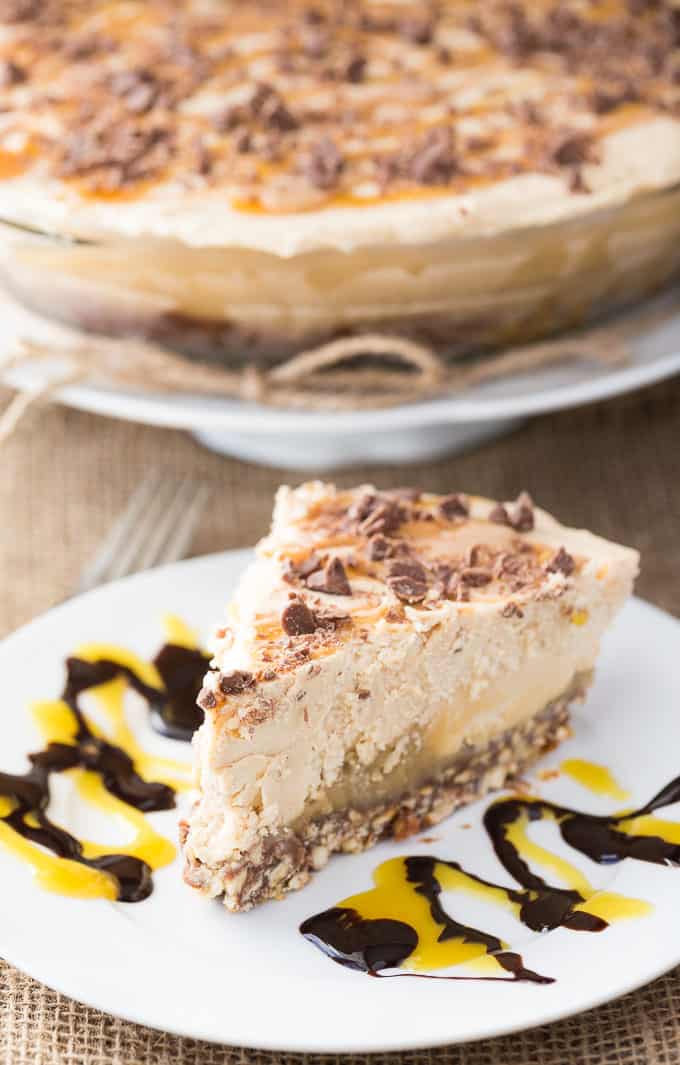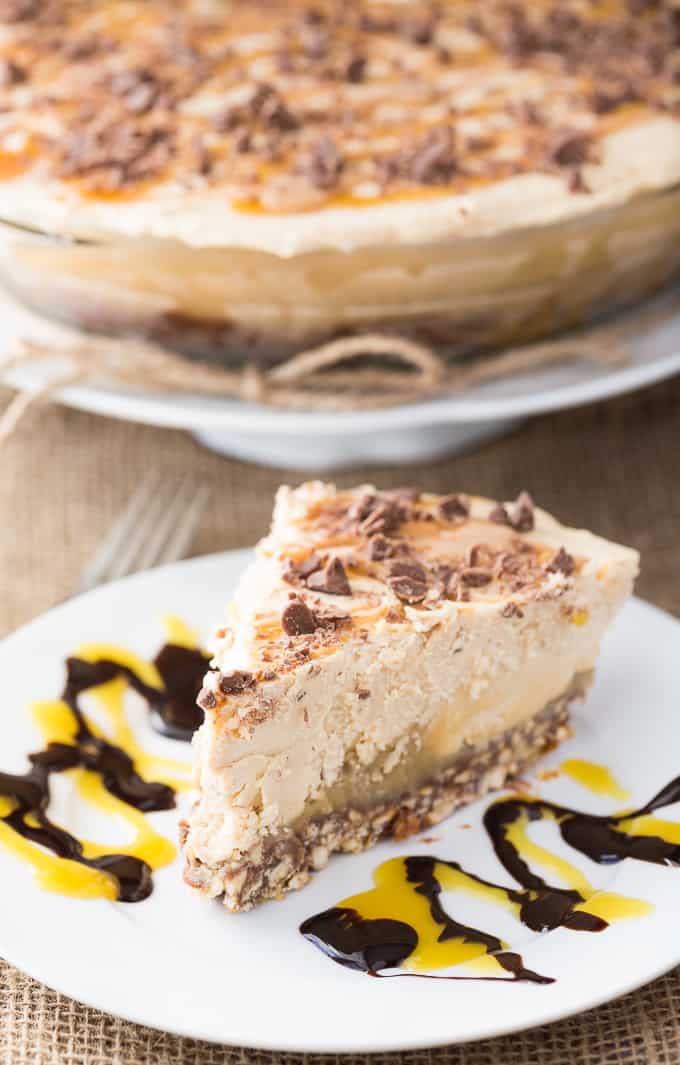 Promote your blog and showcase your recipe in zuuzs Grand Spring Recipe Challenge. The prizes include a $500 Gift Card as the Grand Prize and three $200 Gift Cards as the top Category prizes you can use to buy kitchen related wares. Submissions end on April 28th.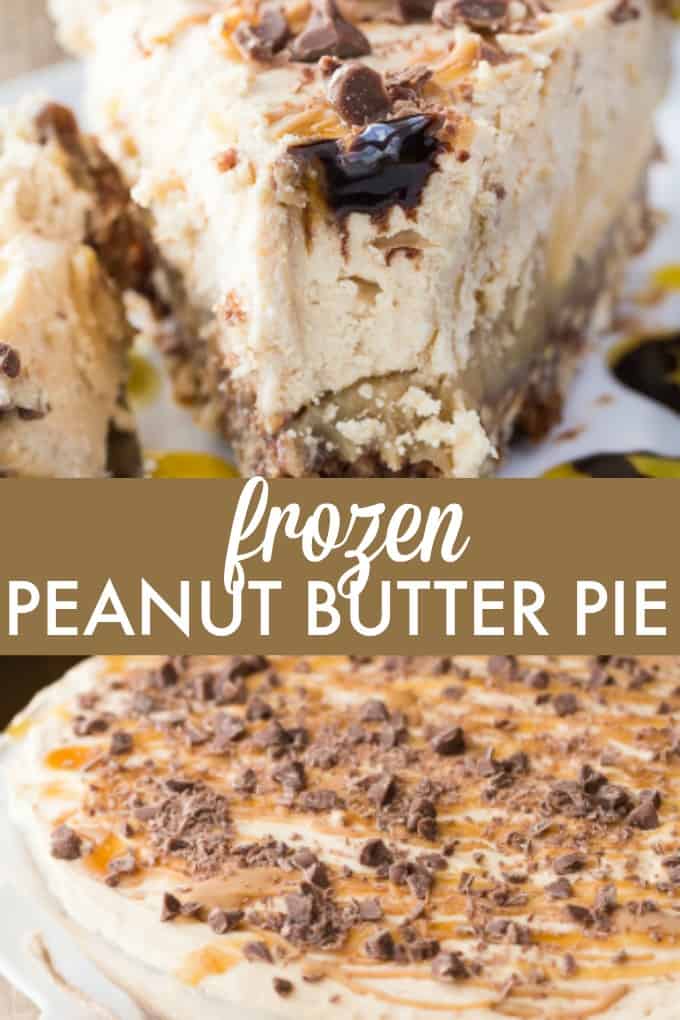 Yield: 6
Frozen Peanut Butter Pie
Multiple layers of YUM including a pretzel crust, chocolate layer, caramel layer followed by peanut butter ice cream.
Ingredients:
1 1/2 cups finely crushed pretzels
1/4 cup sugar
6 tbsp. melted butter
1/2 cup heavy cream
1 cup milk chocolate chips
2 tbsp. light corn syrup
2/3 cup butter
1/2 cup brown sugar
8 oz. cream cheese
1 1/2 cups peanut butter
1 tbsp. butter
1 3/4 cup powdered sugar
2 cups whipping cream
3 tbsp. melted peanut butter
3 tbsp. milk chocolate chips
Directions:
Combine 1 1/2 cups finely crushed pretzels,1/4 cup sugar, and 6 tablespoons melted butter in a 9 inch pie pan, mix well and press firmly into the pan. Bake in a 350 degree oven for 7 to 10 minutes. Set on cooling rack and cool completely.
Chocolate layer
In a small saucepan bring 1/4 cup heavy cream to a simmer. Once the cream comes to a simmer remove from heat, add 1 cup of milk chocolate chips and 1 tablespoon of light corn syrup. Cover and let set for about 2 minutes. Beat the chocolate, cream, and light syrup until smooth and glossy. Pour this over the cooled crust and refrigerate until the chocolate is cooled and set.
Caramel layer
In the mean time prepare caramel layer. In a small sauce pan combine 2/3 cup butter, 1/2 cup brown sugar, 1 tablespoon light corn syrup, and 1/4 cup heavy cream. Stirring constantly bring this to a boil and cook for 2 minutes. Cool to almost room temperature and pour over chocolate layer. Reserve about 2 tablespoons of caramel sauce to drizzle over top of pie
Peanut butter layer
In a large mixing bowl beat 8 ounce of cream cheese (make sure the cream cheese is room temperature) until fluffy. To this add 1 1/2 cups of peanut butter, 2 teaspoons vanilla, 1 tablespoon butter, and 1 3/4 cups of powdered sugar. Beat all ingredients until well blended and fluffy, set aside. In another large mixing bowl beat 2 cups of whipping cream until stiff peaks form. Fold the whipped cream into the peanut butter mixture until well blended. Pour over the caramel layer.
Topping
Drizzle over top of pie with the remaining caramel (this may need to be heated a little until it is runny enough to pour), then drizzle 3 tablespoons of melted peanut butter (melted in the microwave until slightly runny), and sprinkle with 3 tablespoons of chopped milk chocolate chips. Place in freezer and freeze 3 to 5 hours before serving.