Fudge Pie

Chocolate lovers, you are in for a real treat today with this scrumptious Fudge Pie recipe. It reminds me of brownies! Each bite is sweet, chewy and full of luscious chocolate flavour. Serve each piece with some vanilla ice cream and chocolate sauce for a special dessert.
I love to eat mine while it's still warm so that the pie melts the ice cream a little.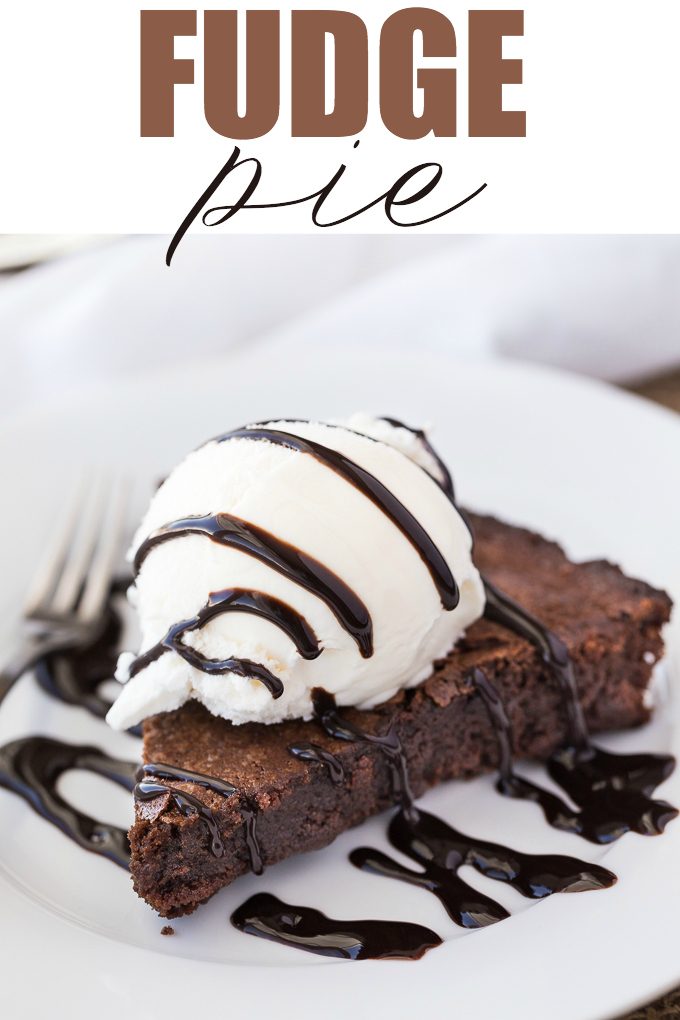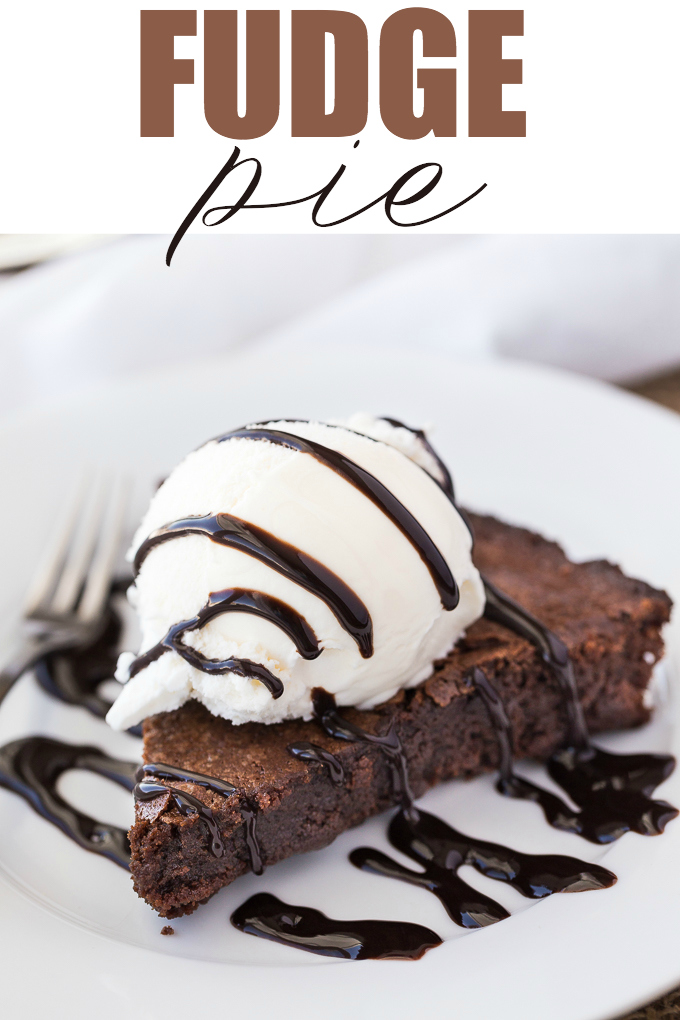 Yield: 6
Fudge Pie
Ingredients:
3 oz unsweetened chocolate
1/2 cup butter
1 1/4 cup sugar
1/4 cup flour
1/2 tsp vanilla
3 eggs
chocolate sauce and ice cream, for toppings
Directions:
Preheat oven to 350F. Grease a 9-inch pie pan and set aside.
Add unsweetened chocolate and butter in  a saucepan over low heat. Stir until the chocolate and butter melts completely and remove from heat.
Whisk in sugar, flour, vanilla and eggs.
Pour batter into pie pan and bake for 27 minutes. Serve warm with desired toppings.
It's also a pretty simple recipe that won't take much time to whip up. I love easy recipes because that means I don't have to wait too long to eat it!
Make it for a special occasion (like Easter) or just because. Do we really need a reason to eat more chocolate? I don't think so!