Ramen noodles aren't an ingredient you'd typically associate with a dessert recipe. It's a bit strange, I know, but I had a feeling it just might work. It's not that much of stretch. I've been making Chocolate Peanut Butter Haystacks for years with chow mein noodles. I decided to give it a try and hope for the best!
My youngest daughter loves cooked ramen noodles so they are always plentiful in our pantry. Plus, they are crazy cheap – like $0.25 a bag or something. Grab a package and crush them up into small pieces with a rolling pin. And no, they aren't cooked. You won't be using the little spice packet that comes with it. I don't think that would work unfortunately!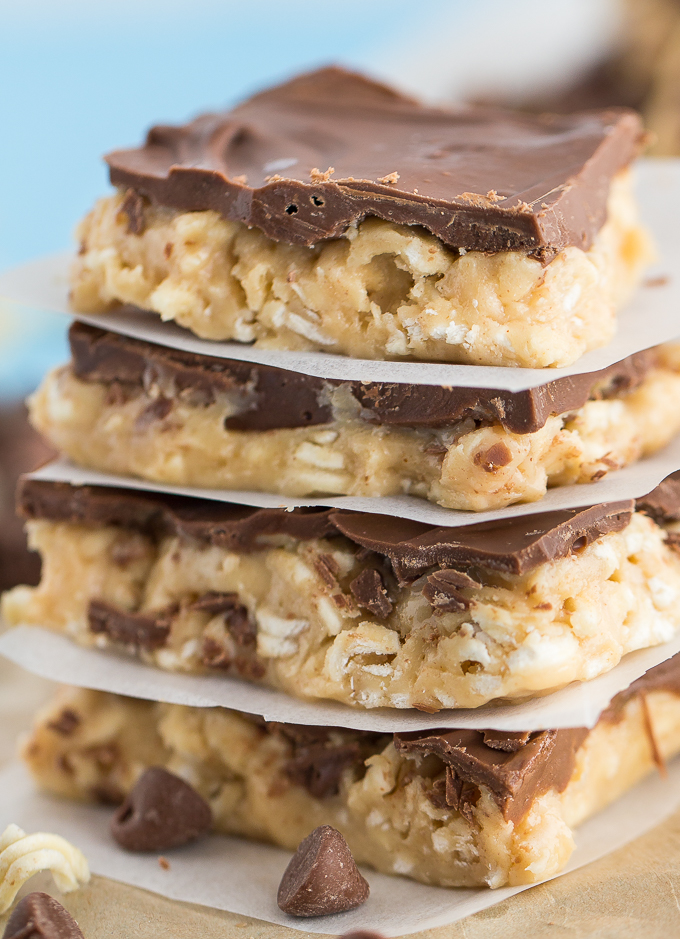 Put your crushed ramen noodles into a large bowl. Pour in your can of sweetened condensed milk, peanut butter, salt and powdered sugar (aka icing sugar). Spread it evenly cover your baking pan.