When my girls leave the nest, I hope that they feel prepared by everything I've taught them. My youngest daughter just turned 12 so she still has several years to go. Olivia, my oldest, is 18 and will be going away to school next year. I worry sometimes that I'm forgetting something important. One thing I can say is that they will know the basics of cooking for themselves and eventually their own families.
Teaching your kids to cook builds healthier eating habits for life. I have friends who eat out at fast food restaurants almost every single night. The reason isn't that they have loads of money to spend on take out. It's actually that they don't know how to cook. What this means is that they aren't teaching their own kids to cook because they lack the know-how and the confidence to do so.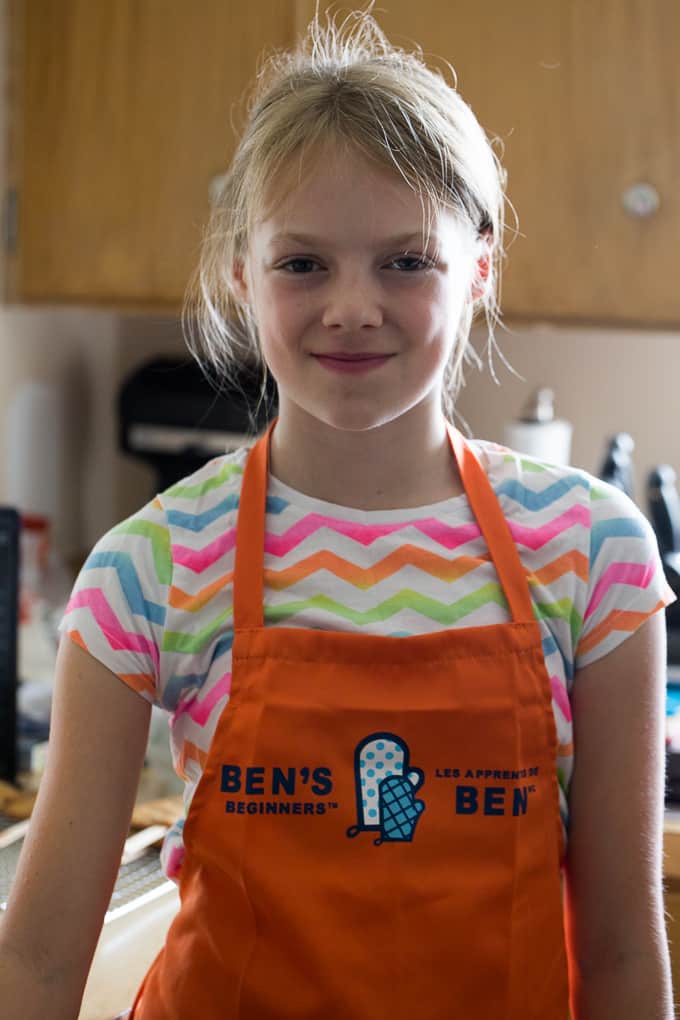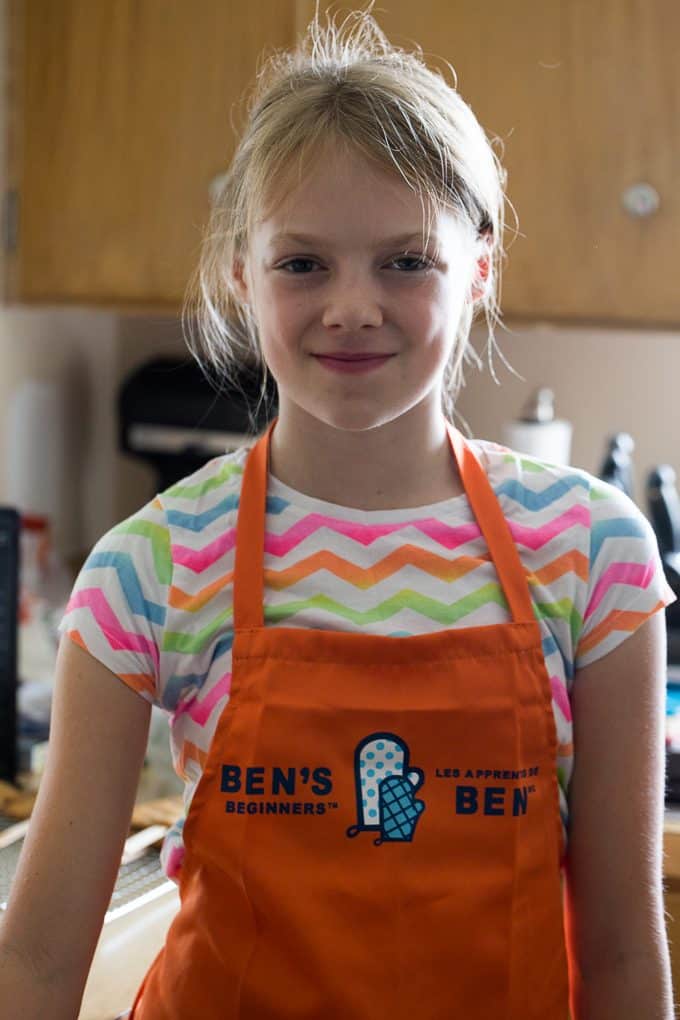 It's more common than you think. Less than half of Canadian parents feel highly skilled at creating a balanced meal and performing simple kitchen tasks like seasoning, chopping and pan frying.
Take a look at the results of Ben's Beginners Kitchen Confidence Survey and see how Canadian parents fare compared to other countries.


98% of parents believe that it's important to cook with their children and I agree. I'm making more of an effort to get my girls into the kitchen with me to prepare meals. I love to cook and I hope some of my passion rubs off on them.
A few weeks ago, I shared our experience cooking with Bridget and my cousin's son, Connor, where we made Black Bean & Rice Open-Faced Tacos. We were participating in the Ben's Beginners movement to get families cooking together and teaching kids that cooking is an important life skill to learn.
If you are interested in getting into the kitchen more with your children, the Ben's Beginners activities and recipes are the perfect starting point. They have fun, interactive lessons for each recipe and make it easy to prepare a delicious meal for the family. Kids can help out with various tasks, depending on their age, and with your help, make the family a yummy dinner.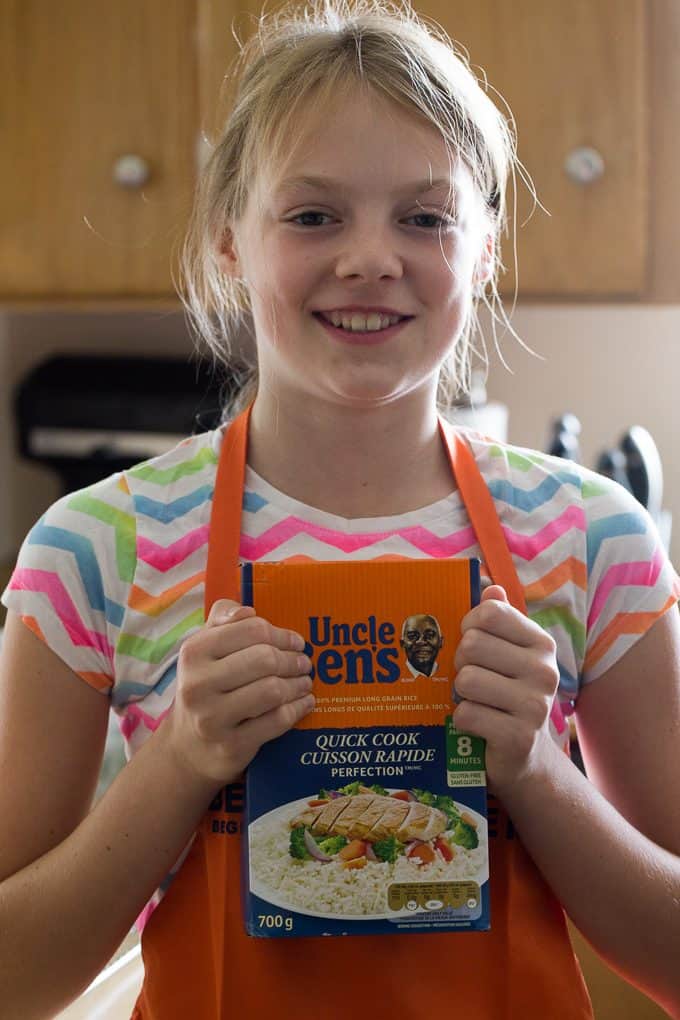 Meatballs & Rice
We made Meatballs & Rice, one of the lessons in Ben's Beginners. The key lesson here was learning to measure and pour. Bridget measured out the rice and water required to cook the rice.
She also made the meatballs herself. She whisked the wet ingredients together in the bowl. Her favourite part was making the meatballs themselves. She liked getting her hands messy in the meatball mixture.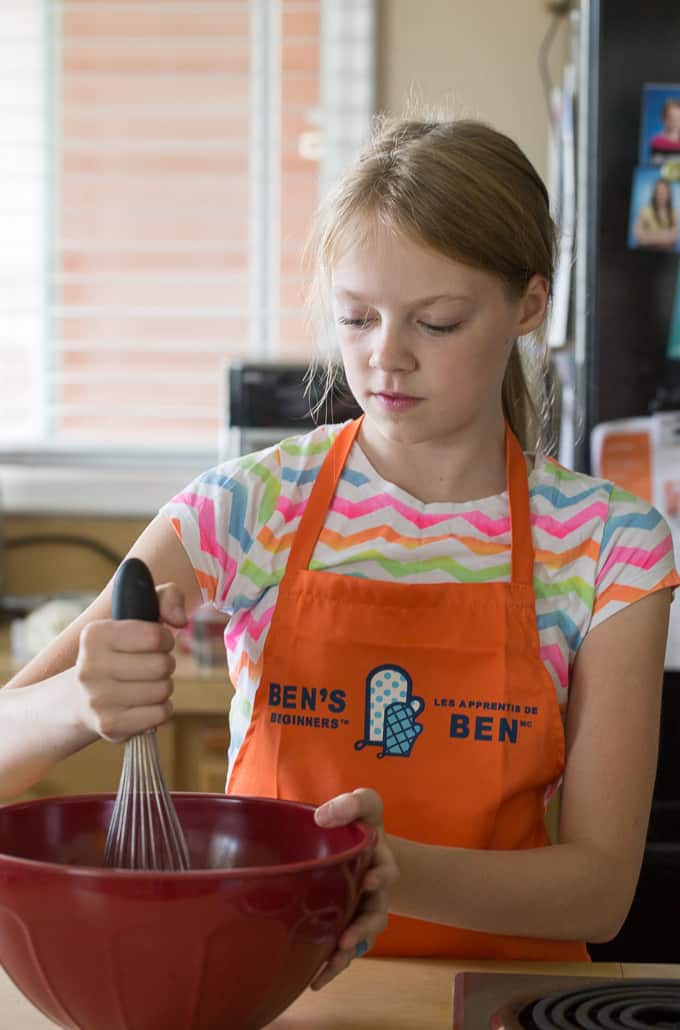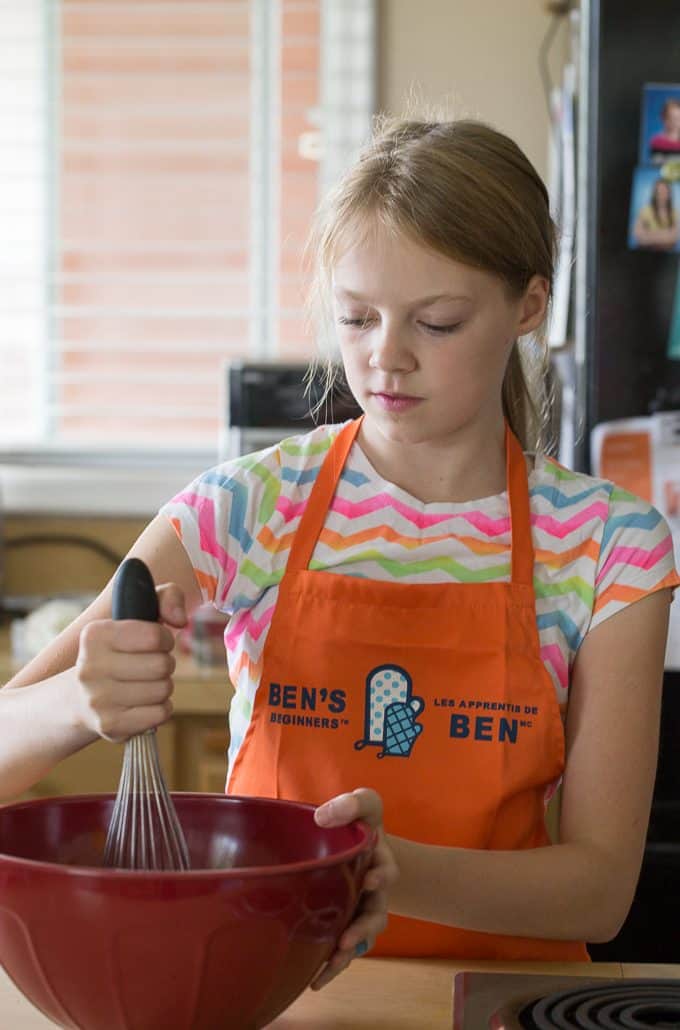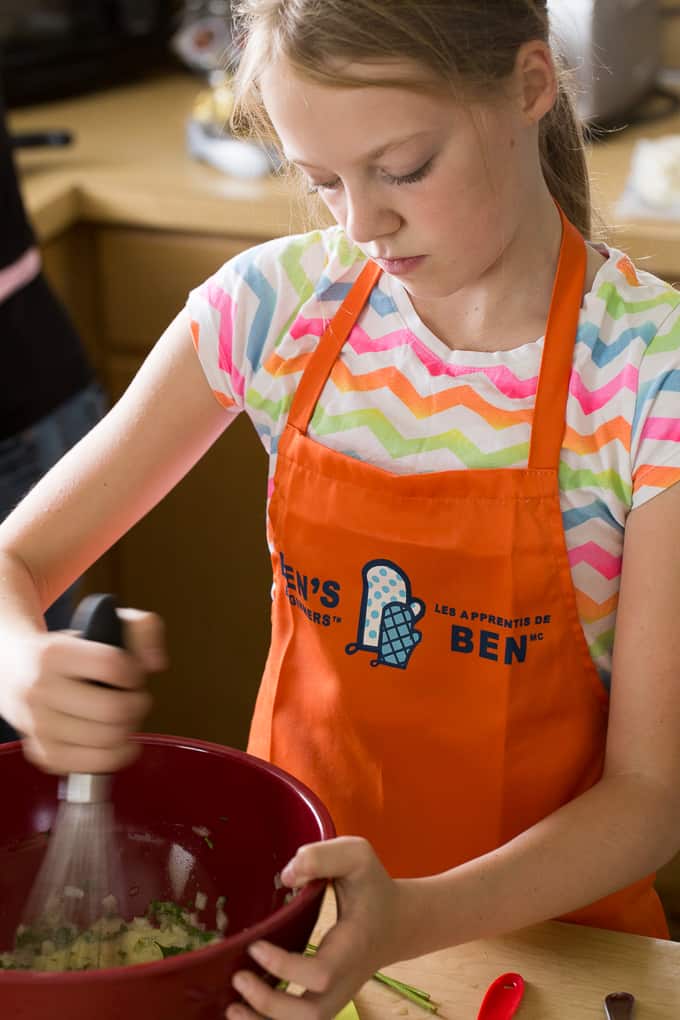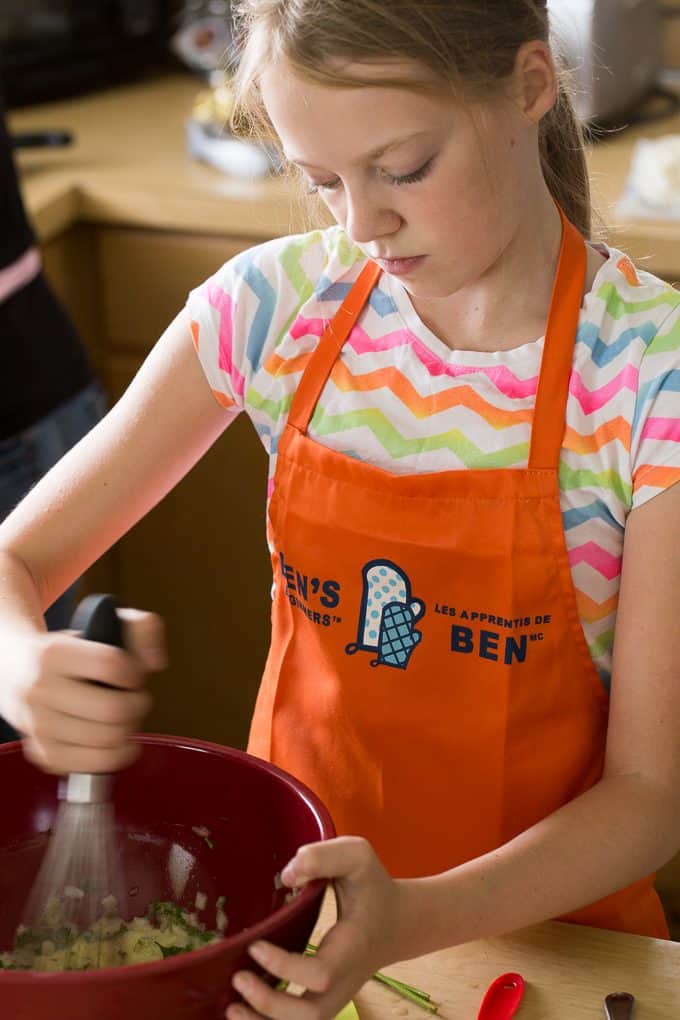 The Spiced Tomato Sauce also involved measuring out ingredients and mixing together. Don't worry, it's not a "hot" spicy. It's spiced with a fragrant blend of cumin, cinnamon and allspice. It was different than the meatball sauce I normally make, but really tasty. We'll definitely make this recipe again.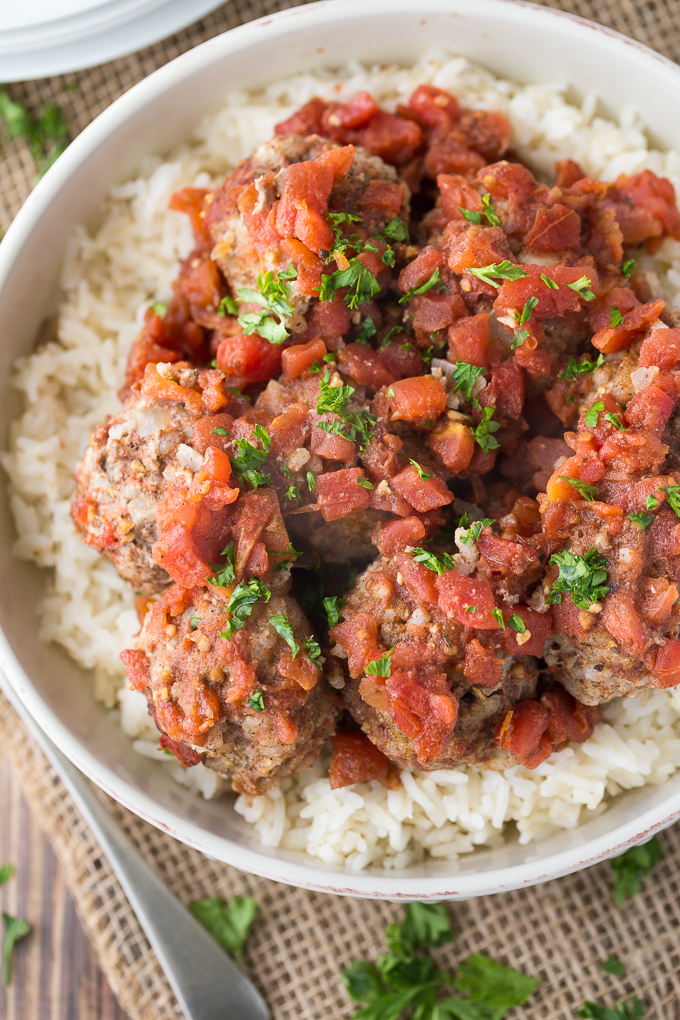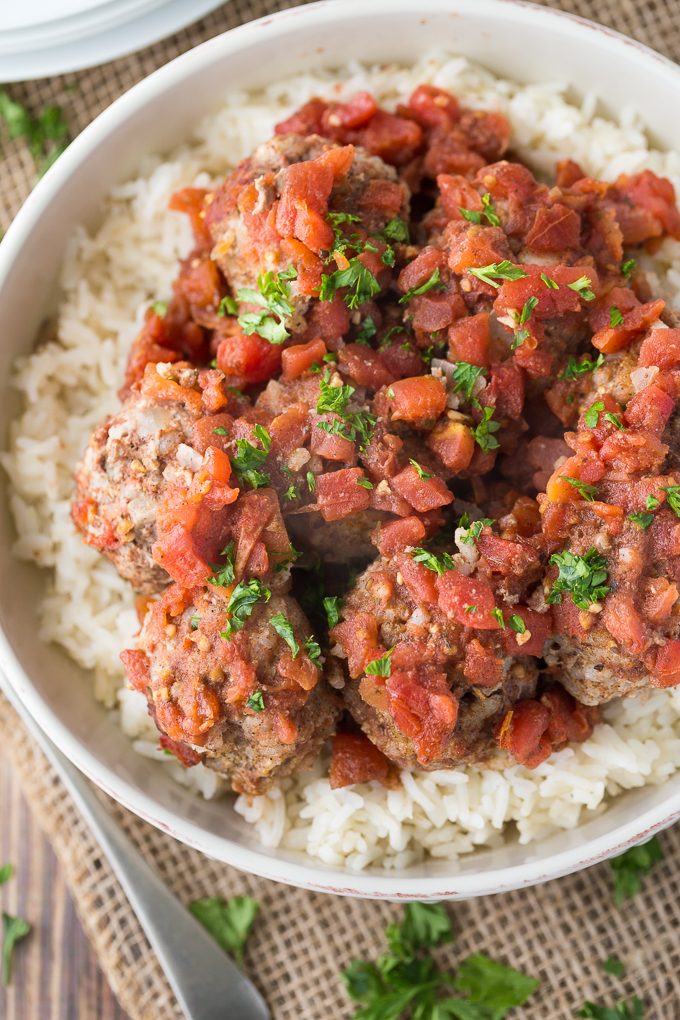 While the meatballs were baking, we whipped up some extra rice to serve with the meatballs. The rice soaks up all the delicious flavours of the sauce.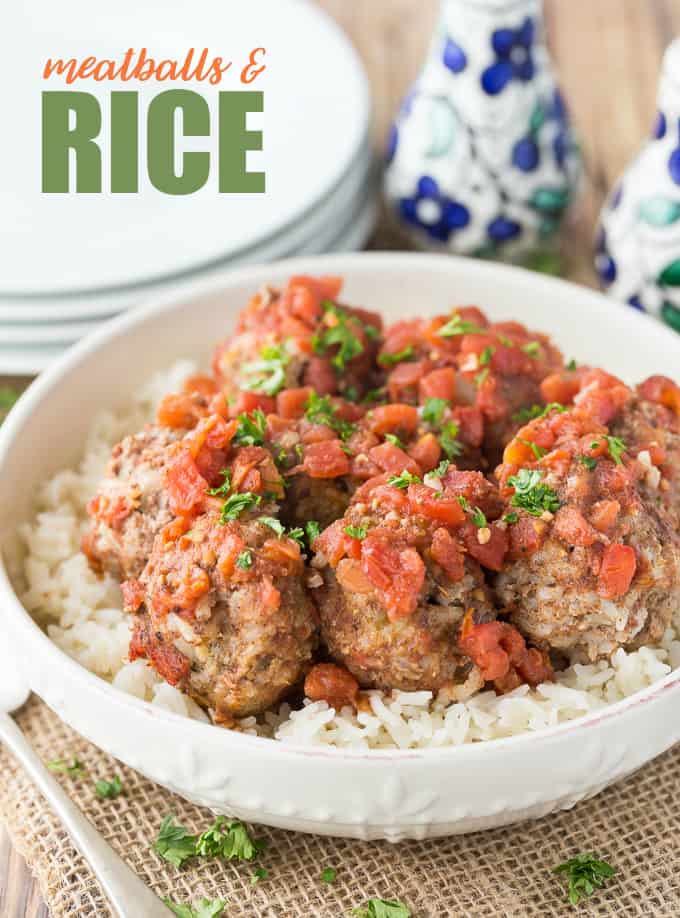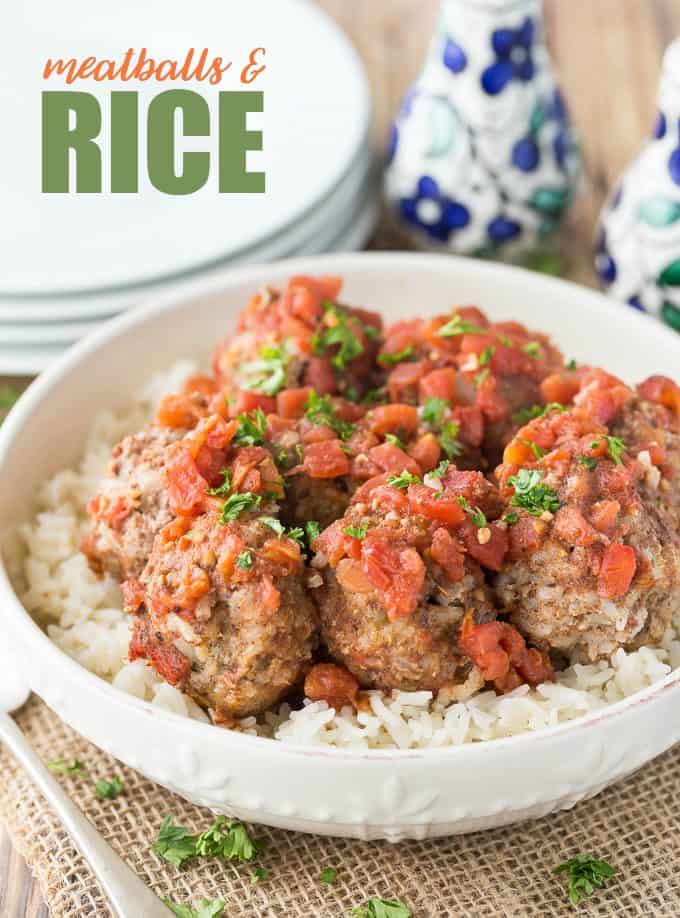 The meatballs have rice in them which was new to me. I've never used rice in a meatball recipe so even I learned something new with this activity.
Bridget was proud that she made our family's dinner and was happy to hear all the compliments about how good it was. I think she'll be wanting to help out with dinner more often now.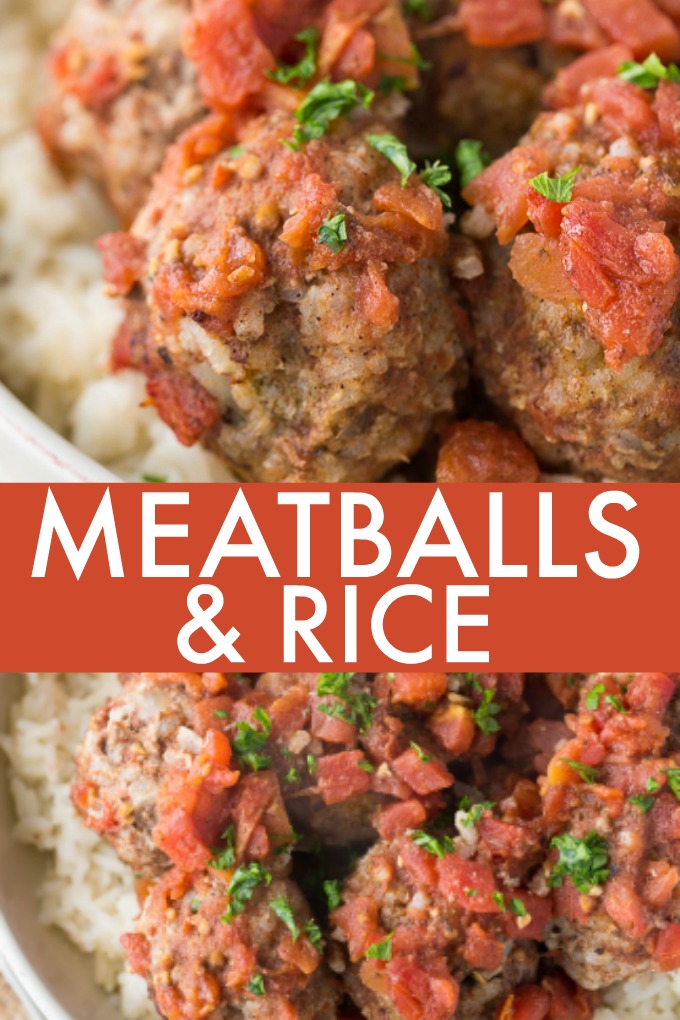 Mark your calendars for the first annual International Cook with Your Kids Day on October 15th. Plan to cook with your kids and whip up something tasty for your family to enjoy. If you need suggestions on what to make, try one of the Ben's Beginners lessons. They teach kids the necessary cooking skills and are kid-friendly recipes.
You also don't want to miss out on the Ben's Beginners Cooking Contest. They are awarding three Grand Prize winners with $10,000 CAD to use towards a Registered Education Savings Plan (RESP). Enter by taking a photo of your family cooking a rice-based dish and uploading the photo to the contest site.
Cooking with kids is fun for parents and kids. How often do you get into the kitchen to cook with your kids?
You might also like this Hawaiian Fried Rice, Grape Jelly Meatballs and Waikiki Meatballs.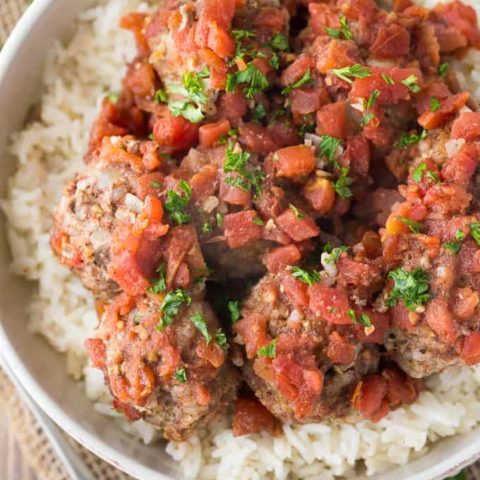 Meatballs & Rice
These simple beef meatballs are served with a spiced tomato sauce over a bed of rice. There's rice in the meatballs too for the fluffiest texture!
Ingredients
1 cup Uncle Ben's Quick Cook Perfection 8 minute cook rice
1 small onion, finely chopped
1 clove garlic, minced
2 tbsp fresh parsley, chopped
1 egg
1/4 cup water
1 lb lean ground beef
1/2 tsp salt
1/2 tsp pepper
1/4 tsp allspice
Spiced Tomato Sauce
1 15 oz can Petite Diced Tomatoes with Garlic
1/2 cup water
1/2 tsp cumin
1/4 tsp allspice
1/4 tsp cinnamon
Instructions
Preheat oven to 375F.
Cook Uncle Ben's Rice according to package directions.
In a medium bowl, whisk to combine onion, garlic, parsley, egg and water.
Add ground beef, 2 1/2 cups cooked Uncle Ben's rice, salt, pepper and allspice into the bowl and mix well with your clean hands.
Shape meat into 1 1/2 to 2 inch balls (about golf ball size) and arrange in a lightly greased 8×8 baking dish.
In a small bowl, mix together sauce ingredients. Pour over top of meatballs and cover with foil.
Bake for 20 to 25 minutes* or until cooked through.
Notes
Check meatball temperature with a meat thermometer to ensure they are cooked. We had to leave ours in about 20 minutes longer than the original recipe to reach the proper temperature.
Recommended Products
As an Amazon Associate and member of other affiliate programs, I earn from qualifying purchases.
Nutrition Information:
Yield:

5
Serving Size:

1
Amount Per Serving:
Calories:

575
Total Fat:

13g
Saturated Fat:

5g
Trans Fat:

0g
Unsaturated Fat:

6g
Cholesterol:

118mg
Sodium:

429mg
Carbohydrates:

76g
Fiber:

3g
Sugar:

3g
Protein:

35g
Disclosure: I was compensated for this post. All opinions are my own.