Did you now that 2016 is the year of the pulses? Me neither until recently! Maybe it's a sign I should add more pulses to our meals like this easy recipe for Curried Lentil Rice? They are healthy with lots of fibre and protein and can be used in a variety of interesting ways. The word "pulse" comes from the Latin "puls" and are the edible seeds of plants in the legume family.
Some examples of pulses include chickpeas, green split peas, aduki beans, mung beans, red lentils, green lentils, black eyed peas, kidney beans, yellow split peas, soya beans, pinto beans, black turtle beans and many more.
The pulse I'm most familiar with is green lentils. I often serve a can of cooked lentils as a side dish to our meals. Another recipe I've been making for years is Lentil Rice. Our old neighbour in Petawawa made a batch and I was surprised how delicious it was. I think that was my first experience with lentils. I asked her for the recipe and have been making it regularly for 17+ years!
Curried Lentil Rice
The Cultured Kitchen March challenge was to create a recipe with a pulse of my choosing. I decided to "Mix in a little India" in an old favourite, Lentil Rice. The result was fabulous. I may even like this version better than the original!
I'm calling this recipe, Curried Lentil Rice. I used Patak's Hot Curry Paste to make it extra spicy. If you don't like spicy dishes, use Patak's Mild Curry Paste instead.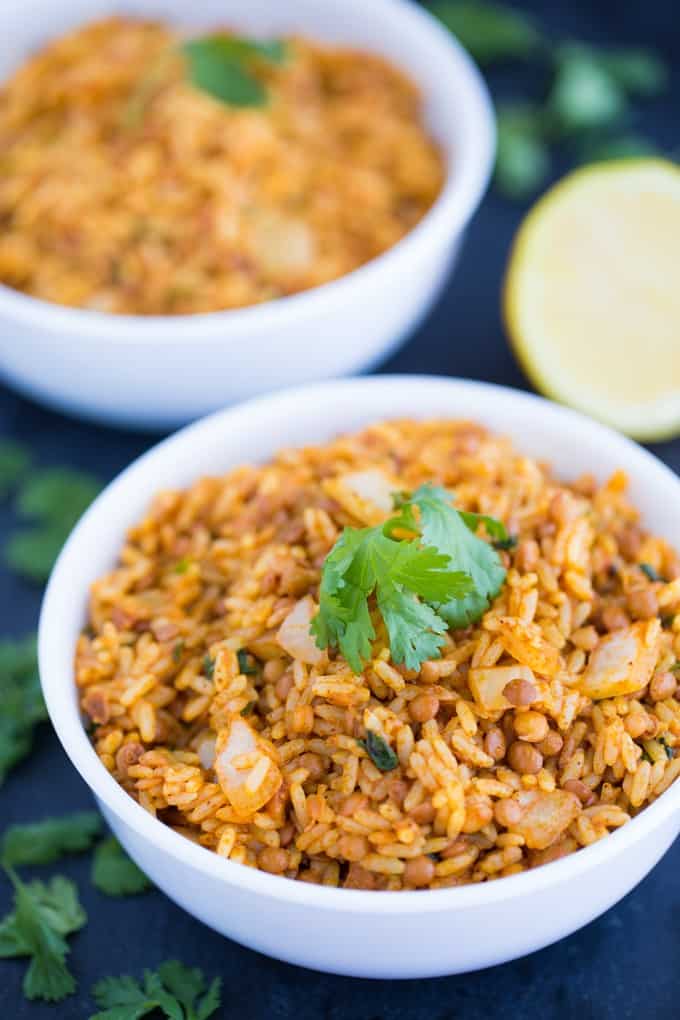 This recipe makes an excellent side for chicken or beef. I ended up eating a bowl of it on its own for lunch. It's great for a Meatless Monday too.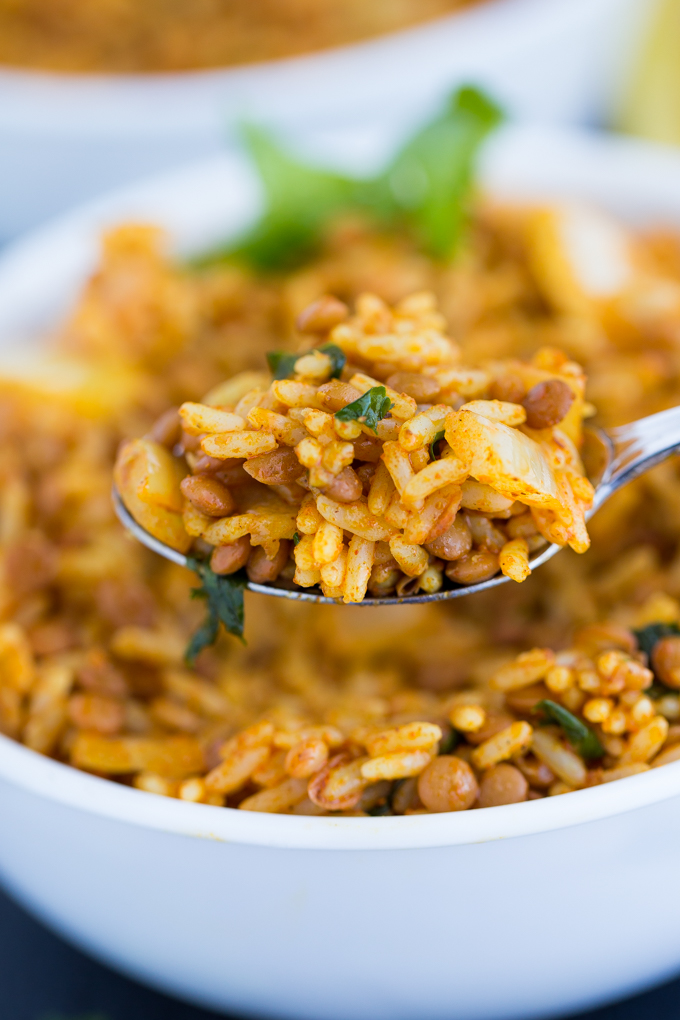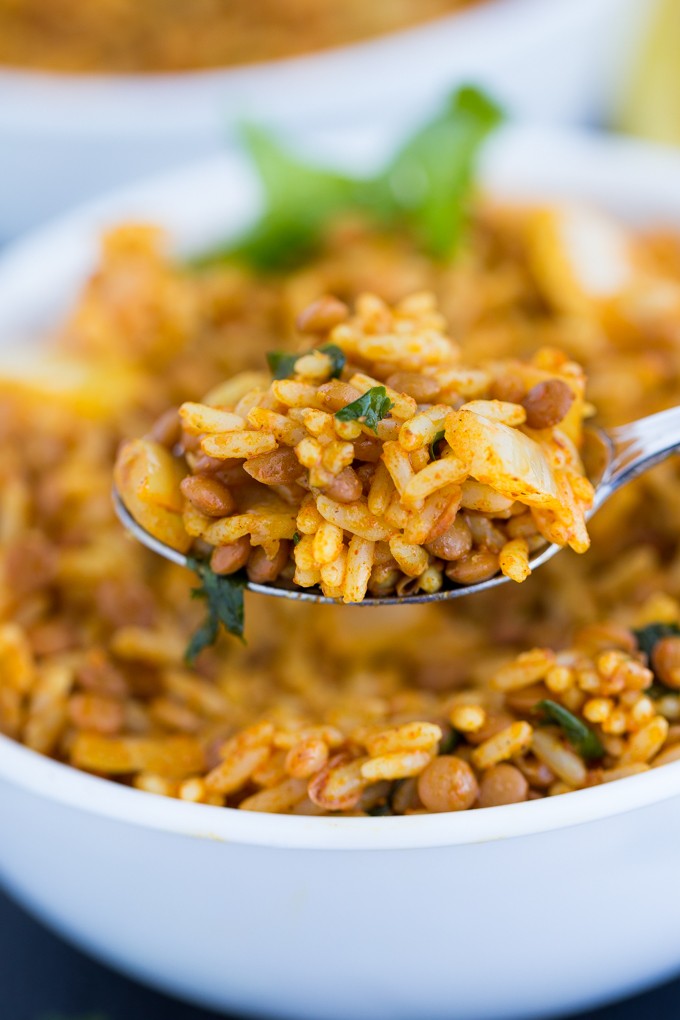 The longest part of the preparation is cooking the rice. I used converted white rice which takes about 20 minutes to cook. Save on time by using instant rice if you prefer.
I also like to saute the onions and garlic for a few minutes to soften them and tone down the strong flavours. I heat the lentils up in a small saucepan too, but you can use them straight out of the can if you like. I prefer them to be heated up a bit.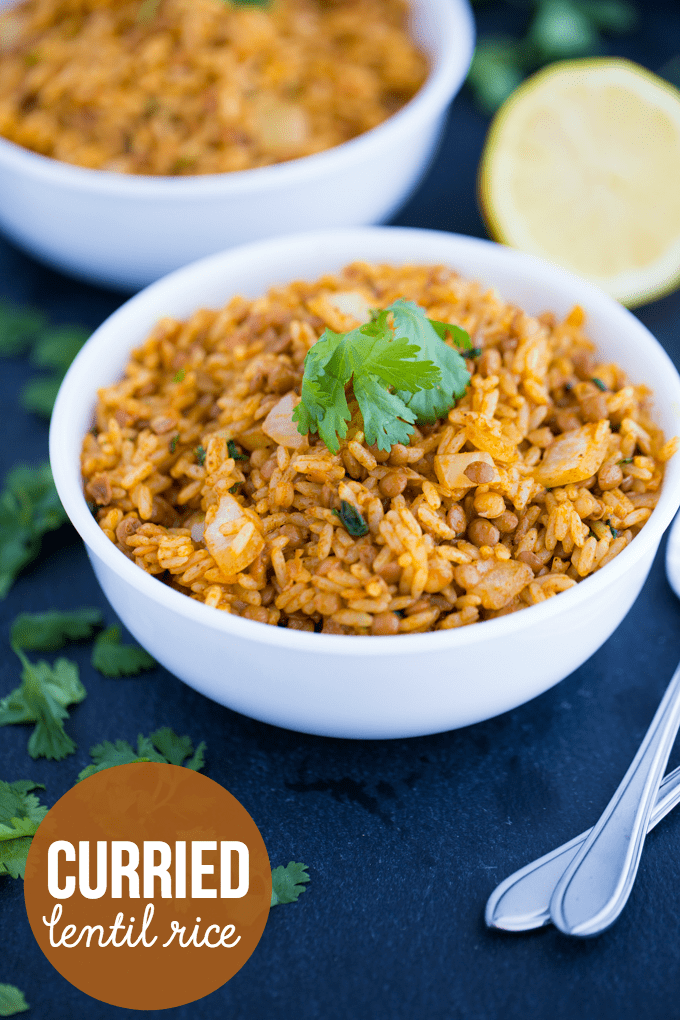 The curry paste adds a beautiful and vibrant orange colour to the dish. This is a great recipe to add some extra fibre and protein to your family's diet.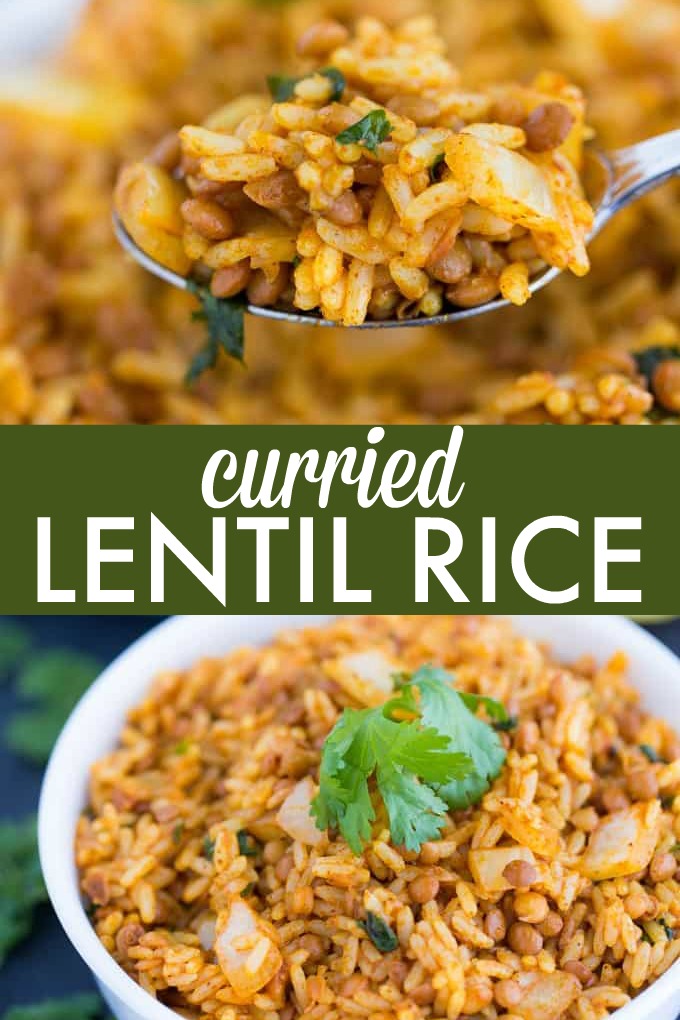 You might also like my Jamaican Curried Rice and Warm Lentil Salad.
What are your favourite pulses?
Connect with Patak's Canada on Facebook and Twitter.

You'll also like this Hawaiian Fried Rice.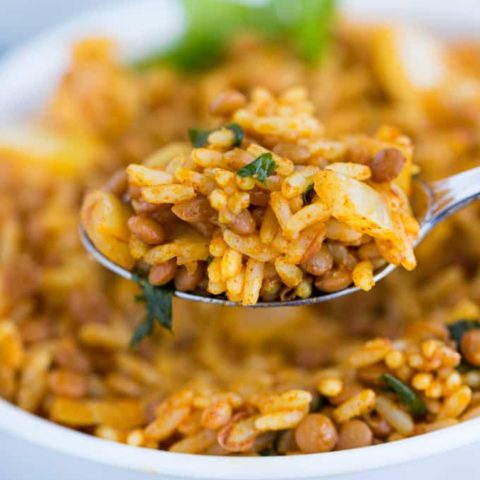 Curried Lentil Rice
The perfect plant-based side! Turn your simple rice and lentils into a super flavorful dish packed with curry.
Ingredients
2 cups cooked white rice
540 ml can of lentils (any variety), rinsed and drained
1 tbsp olive oil
1 onion, chopped
2 cloves garlic, minced
3 tbsp Patak's Hot Curry Paste
2 tbsp fresh cilantro, chopped
juice of half a lemon
Instructions
Heat lentils in a small saucepan over medium low heat. Set aside.
Add olive oil to a skillet and saute onions and garlic for 3 to 4 minutes, until softened.
In a large bowl, combine cooked rice, lentils, cooked onions and garlic, Patak's Hot Curry Paste, cilantro and lemon juice. Stir. Serve hot.
Recommended Products
As an Amazon Associate and member of other affiliate programs, I earn from qualifying purchases.
Nutrition Information:
Yield:

6
Serving Size:

1
Amount Per Serving:
Calories:

216
Total Fat:

3g
Saturated Fat:

0g
Trans Fat:

0g
Unsaturated Fat:

2g
Cholesterol:

0mg
Sodium:

202mg
Carbohydrates:

40g
Fiber:

7g
Sugar:

7g
Protein:

9g
Disclosure: I am part of The Cultured Kitchen Ambassador program in partnership with Patak's Canada and Blue Dragon Canada and I received special perks as part of my affiliation with this group. The opinions on this blog are my own.