Blueberry Sugar Scrub
Those blueberries in your fridge are not just for eating. They can also be used in homemade beauty products like this Blueberry Sugar Scrub I'm sharing today. Blueberries are full of antioxidants and vitamins. Did you know that they have more antioxidants than green tea? These tiny powerhouses work wonders for your skin making it brighter and more youthful looking.
This DIY sugar scrub is made with frozen blueberries which are available year round. Fresh can be substituted if you like. Save this idea as one of the ways to use up your summer blueberry pickins'.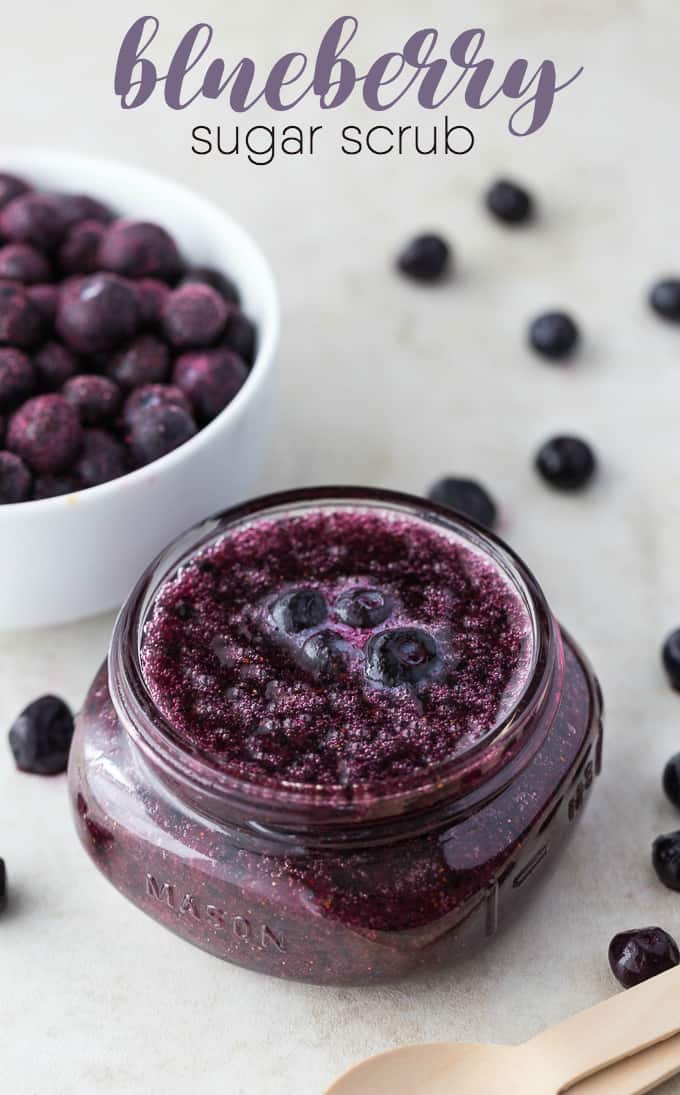 Blueberry Sugar Scrub
Makes 1
This post contains affiliate links.
Puree blueberries with a food processor or hand blender.
Stir in sugar and coconut oil and spoon into a mason jar. Store in the fridge up to one month.


I used natural sugar because it has a grittier texture. If you don't have any, substitute regular white sugar. It's only three ingredients (natural sugar, coconut oil and blueberries) and they are all safe to eat. I know some people say that they won't put anything on their skin that they can't also eat. This recipe fits the bill.
Use this scrub on your body (not face). I use it in the shower so it's less messy. Store it in the fridge so it stays fresher longer. I wouldn't keep it any longer than one month though.
I have a ton of other DIY beauty products coming up over the next couple months. They are so easy and fun to make. Keep an eye on my Beauty section for them.
Have you ever used blueberries on your skin?