Maple Walnut Ice Cream
John has been bugging me for a while now to make homemade ice cream. To be honest, I thought it would be too much work. I have an ice cream maker attachment for my mixer that I've used a couple times. I usually forget that I have it because I don't have room to store it in my freezer. Good ice cream isn't cheap at the grocery store so we haven't been purchasing it regularly.
I did a little online research and discovered the wonderful world of no churn ice cream. This is ice cream you can make without any special equipment and it is beyond easy. Best of all, it tastes out of this world!
I whipped up a batch of Maple Walnut Ice Cream recently and was so happy with the results! It's creamy, smooth and sweet.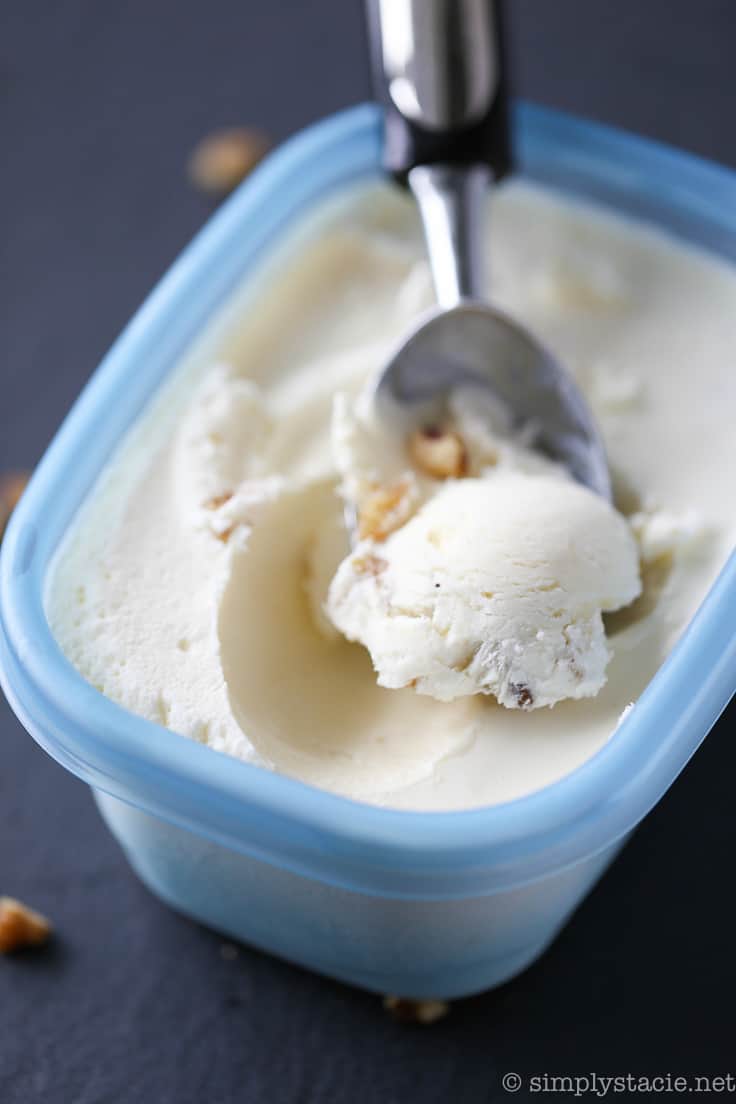 Maple Walnut Ice Cream
All you'll need is some whipping cream, sweetened condensed milk, maple syrup and walnuts. I also use the Glad Freezer Safe Containers.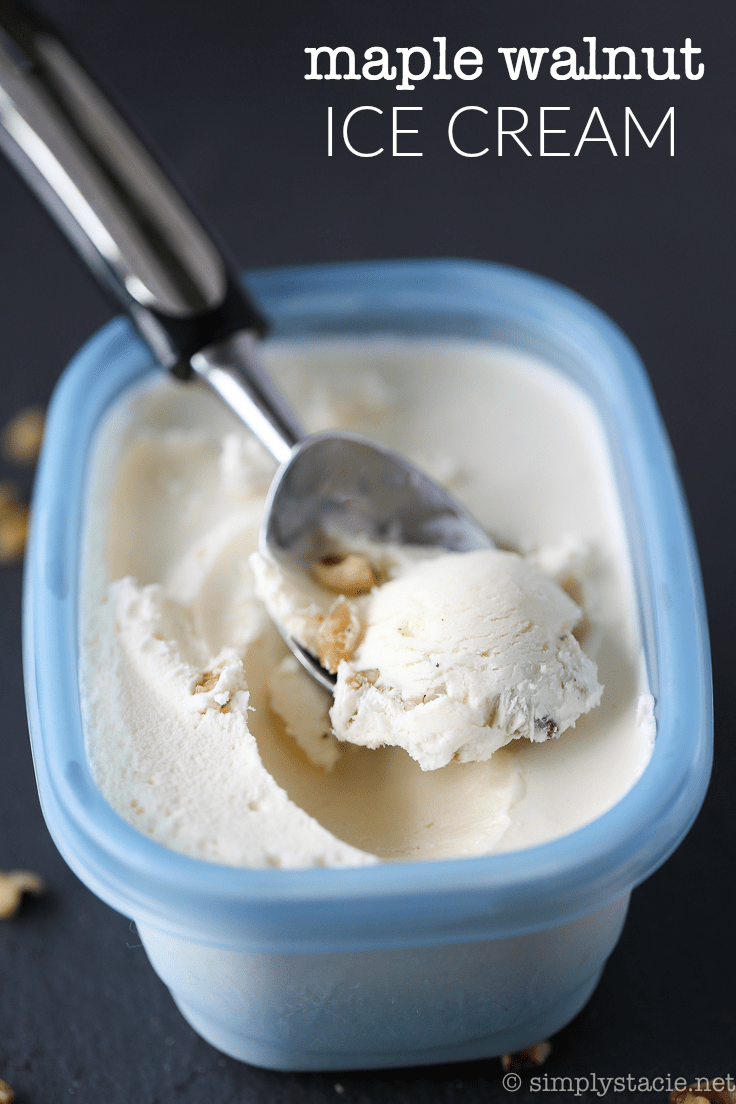 I use my Kitchen Aid Mixer to beat the ingredients (minus the walnuts). It takes a few minutes before it gets to the right consistency. You'll want it to look thick and creamy.
You'll need to freeze it for at least six hours for it to firm up enough to eat. I was a little anxious and checked the containers at five hours and it was still a little soft and runny in some spots. Later on that day, it was perfection!
Sprinkle with a few extra walnuts and drizzle with maple syrup, if desired. Now, my mind is going with other flavours to try. I've already made Caramel ice cream and it turned out great! I'll watching for sales on sweetened condensed milk so I can stock up in my pantry.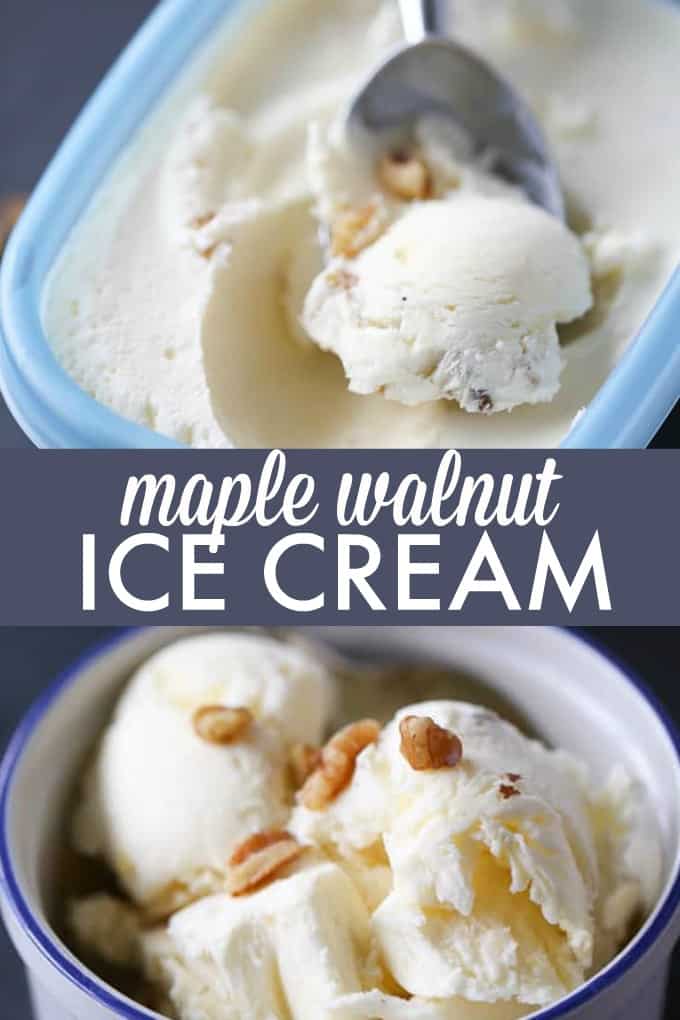 Have you ever made your own ice cream?
Yield: 6
Maple Walnut Ice Cream
Creamy, smooth and sweet recipe for Maple Walnut Ice Cream. This no churn ice cream is super easy and no special equipment is required!
Ingredients:
1 300 ml can sweetened condensed milk
2 1/2 cups whipping cream
2 tbsp maple syrup
1 cup chopped walnuts
Directions:
Add sweetened condensed milk, whipping cream and maple syrup to a large bowl. Beat on medium speed until whipped and creamy. Stir in walnuts. Pour into freezer safe containers. Freeze for at least 6 hours before eating. It keeps for up to 2 weeks in the freezer.