Pumpkin Spice Latte Cupcakes
These cupcakes were almost a no-go with a recent frosting fail. Luckily, I was able to improvise! I thought I'd try a new frosting recipe that I found online. I should have known something was off by looking at the ingredients though. They had originally said 2+ cups of heavy cream and a 1/4 cup icing sugar. Maybe the author had some success with it, but I sure didn't. It was like frosting soup! From now on, I'll stick to my tried-and-true frosting recipes and trust my gut instincts.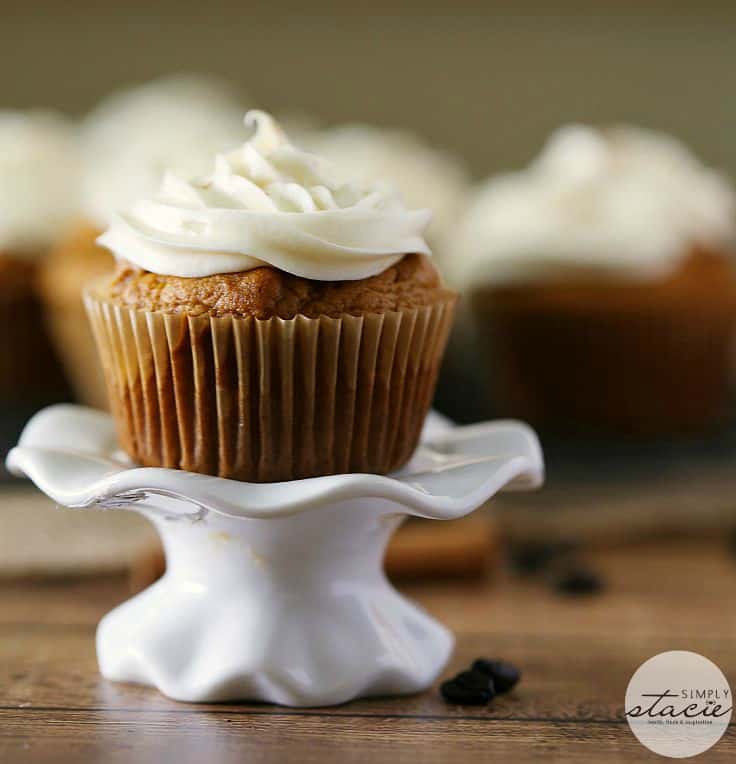 Pumpkin Spice Latte Cupcakes
Even frosting-less, these Pumpkin Spice Latte Cupcakes would still be tasty! You can taste the hint of coffee mixed with pumpkin in each bite. I used brewed coffee since I know not everyone has an old fashioned coffee maker that gives you ground coffee. If you have one, you can use the ground coffee in the mix. I saved a bit of my morning coffee to use in the recipe.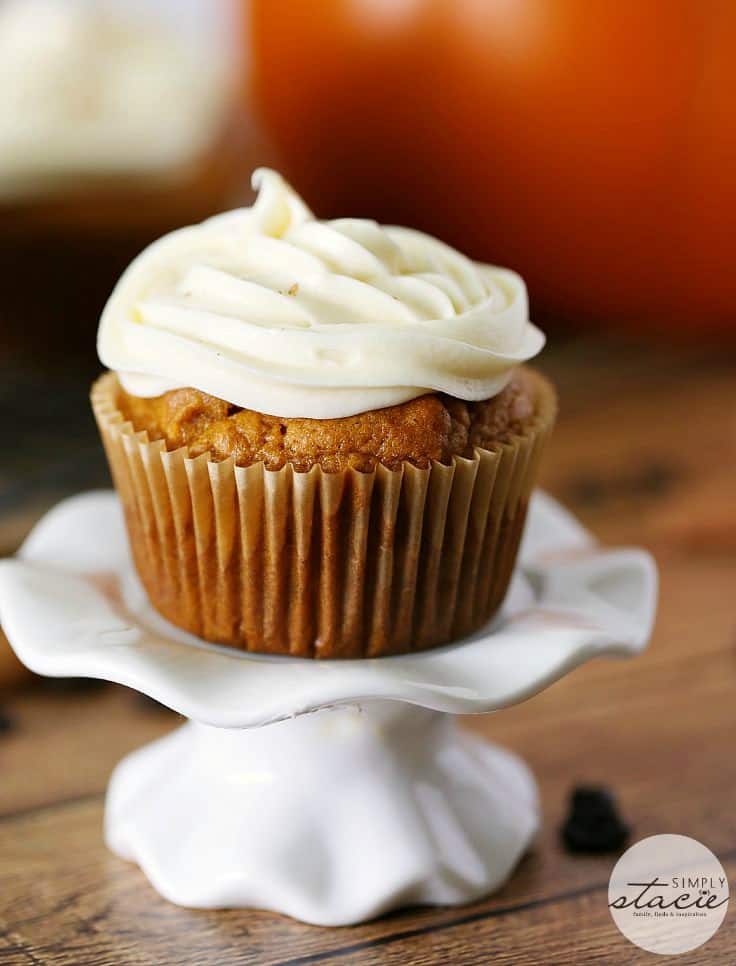 If you wanted to use a store-bought frosting to save time, go right ahead. Try French Vanilla, Vanilla or Cream Cheese flavoured. Yum!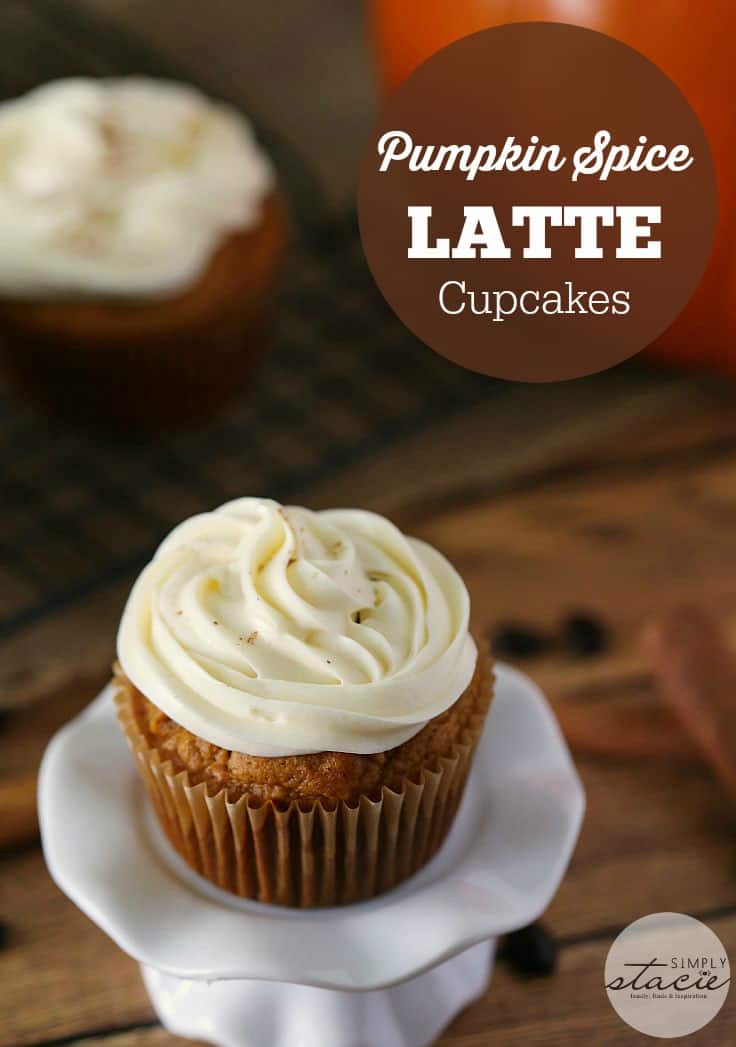 I couldn't wait to sink my teeth into one of these guys. I'm not one to lick the frosting off first and then eat the cupcake. Instead, I take a big bite and get the whole experience of sweetness and texture.
My picky kids even liked them. Olivia brought one in her lunch. She's fussy with food – even dessert! It made me happy to see her enjoying my baking.
All the coffee shops have their pumpkin baked goods out right now. I think this recipe is even better. Plus, it's a lot cheaper to make your own!
Craving more pumpkin spice? Try my Pumpkin Spice Cake Cups!
Are you baking lots of pumpkin spice items this month?
Yield: 24
Pumpkin Spice Latte Cupcakes
Craving pumpkin baked goods? Look no further than these divine Pumpkin Spice Latte Cupcakes recipe to capture the taste of fall!
Ingredients:
Cupcake
2 2/3 cups flour
2 tsp. baking soda
2 tsp. baking powder
1 tsp. cinnamon
1/8 tsp nutmeg
1/8 tsp ground cloves
1 tsp salt
2 cups pumpkin puree
3 tbsp ground coffee or brewed coffee
1 cup sugar
1 cup brown sugar packed
1/2 cup vegetable oil
1/2 cup milk
4 eggs
Frosting
2 cups powdered sugar
2 tbsp butter, softened
2 tbsp milk
1/2 tsp vanilla extract
Directions:
Preheat oven to 350F. Place cupcake liners in your cupcake pan.
In a large bowl, mix together the flour, baking soda, baking powder, cinnamon, nutmeg, cloves and salt.
In another bowl, add pumpkin, sugar, brown sugar, milk, coffee and oil. Beat together until combined.
Add eggs, one at a time to the wet mixture, beat well after you add each egg.
With the mixture on low speed, add the flour mixture in two halves, mixing just until well mixed.
Fill cupcake liners with batter about 3/4 way full.
Bake for 18-20 minutes, until a toothpick inserted into the center of a cupcake comes out clean.
Let cool for 20 minutes in the cupcake pan. Then move them to a wire rack to continue to cool. Once they have cooled, top with the frosting.
To make the frosting, add all your ingredients to a large bowl. Beat on medium until smooth.