Pumpkin Spice Cake Cups
I couldn't let my batch of homemade pumpkin pie spice go to waste. That same day, I whipped up a batch of these scrumptious Pumpkin Spice Cake Cups. The cups are a doctored spice cake mix that I made into the shape of a cup with the help of a muffin tin and spoon. The filling is my fave part! It's a creamy, smooth pumpkin cheesecake. And boy is it good!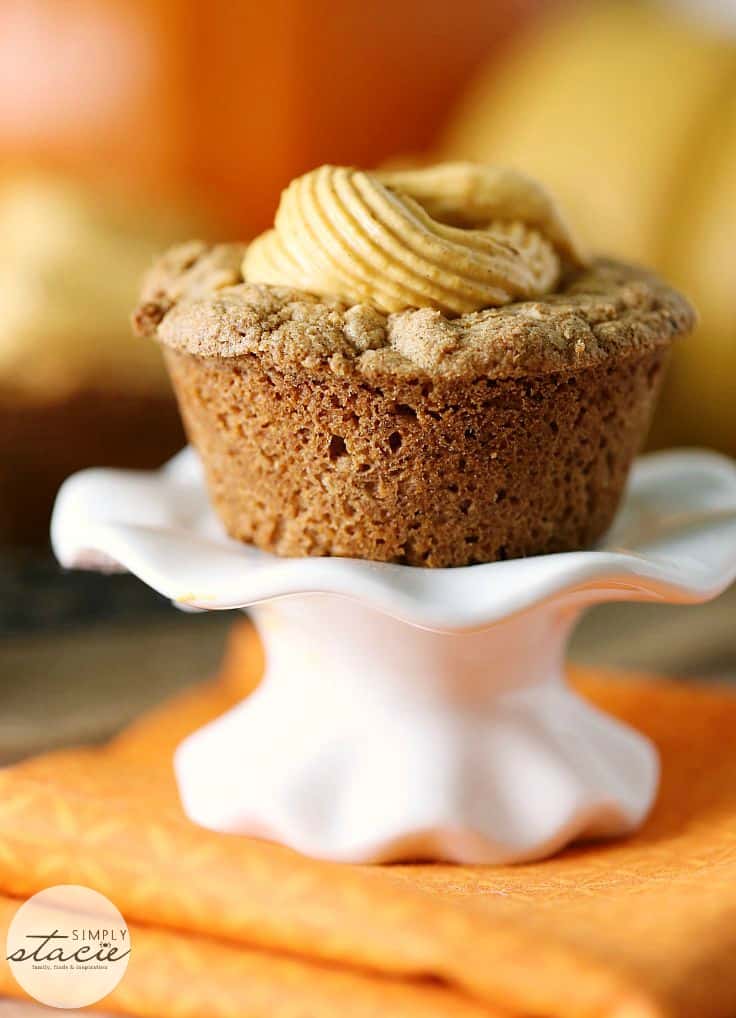 It's extra decadent with a whole package of full-fat cream cheese. I don't like the low fat stuff. I figure if you're going to indulge, get the good stuff. I mixed in a half cup of canned pumpkin pie filling, icing sugar (aka powdered sugar) and a tsp of pumpkin pie spice. I wanted to eat it from the bowl, but I held back.
This is one of those desserts that makes you go, "Mmmmm". My friend, Sherry, was over and tried them. She told me they were delicious and asked if she could have another. That's a great sign you've got a winner on your hands.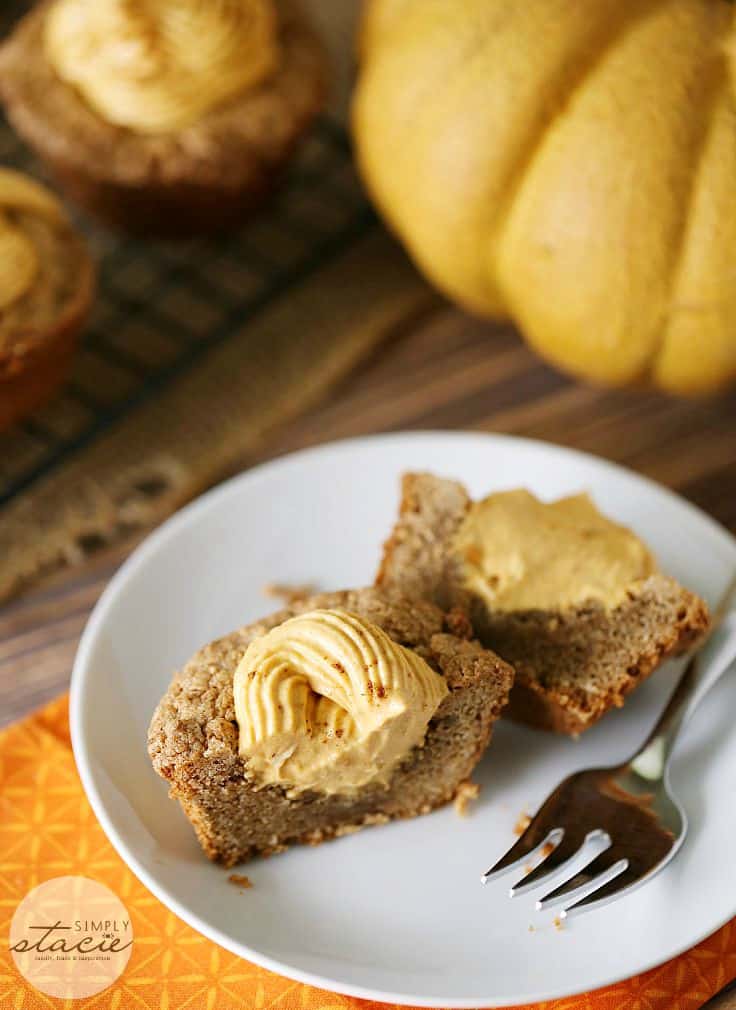 I used a regular sized muffin tin to make these treats. You could use a mini muffin tin and get more to go around. Little bite sized pumpkiny treats!
What pumpkin desserts will you be making this fall?

Yield: 8 to 10
Pumpkin Spice Cake Cups
Indulge in a batch of this delicious fall dessert. These Pumpkin Spice Cake Cups will not easily be forgotten!
Ingredients:
1 box Spice cake mix
2 eggs
1/2 cup butter, softened
1 package of cream cheese, softened
1/2 cup pumpkin pie filling
1 tsp pumpkin pie spice
Directions:
Preheat oven to 350F. Spray a muffin tin with cooking spray.
In a mixing bowl, stir together cake mix, butter and eggs.
Take about a 1 tbsp of dough and press it into the muffin tin. Make sure to not make it too thick or it won't cook entirely in the center.
Place in oven for about 7 minutes. Remove from oven and poke the center with a spoon to create your cup. Put the cake cups back in the oven for another 5 minutes and then repeat the process to create your cup.
Place back in the oven for another 5 minutes. They should be almost ready by now. Remove from the oven and use the spoon again to poke the center to make it cup-shaped. Put back in the oven for another 5 if needed.
Remove from oven and let cool.
In a mixing bowl, beat cream cheese, pumpkin pie filling and pumpkin pie spice until smooth. Pipe into cake cups with a piping bag and Wilton tip.
Garnish with a sprinkle of pumpkin pie spice, if desired.