Reese Peanut Butter Pizza
Disclosure: This blog post is sponsored by Hershey's Canada. I was compensated monetarily and with product. All opinions and experiences are my own.
It's an exciting time for Canadians. Reese Peanut Butter Chocolate Spread is now in Canada. Sweet! It was introduced in the USA last year, but Canada has spoken up. Now we have it here too! If you are a fan of chocolate and peanut butter, you need to get your hands on a jar.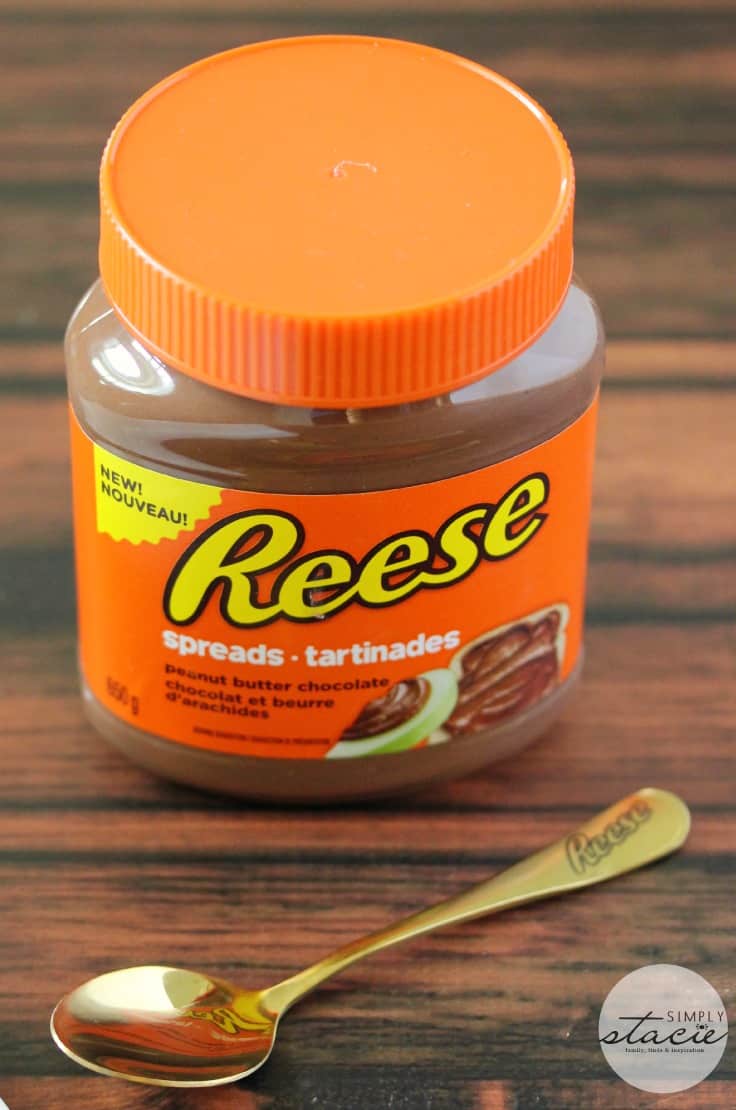 Reese Peanut Butter Pizza
John snagged the jar when I wasn't looking and ate several spoonfuls. I told him I wanted to use it for some recipes, but I guess he just couldn't resist! I can't blame him though. It is pretty tempting.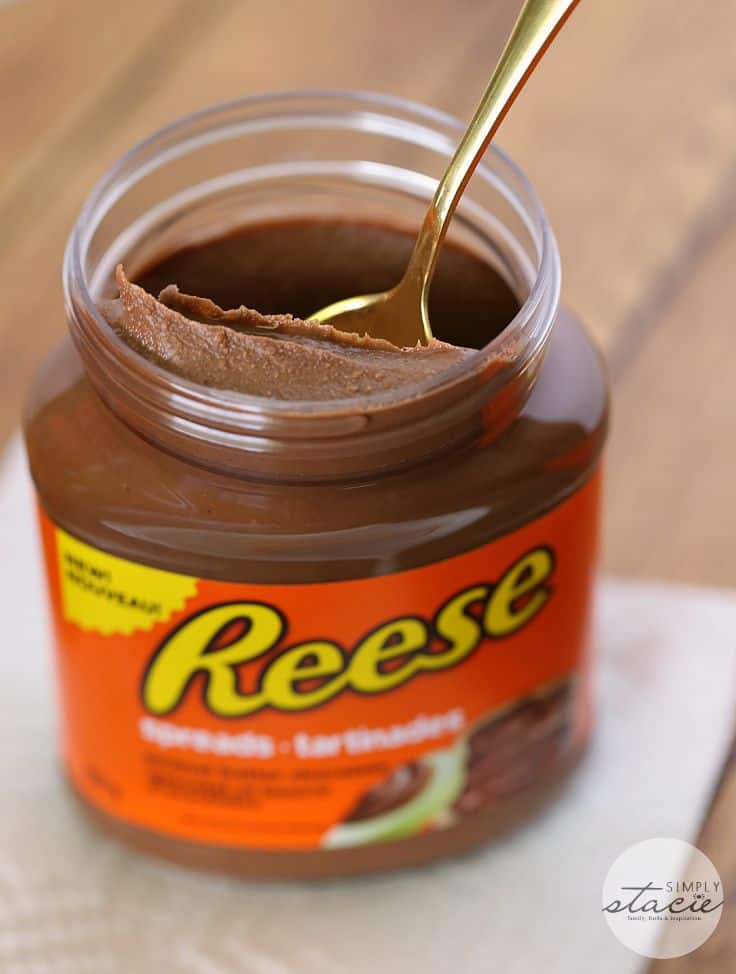 I've been doing a series of pizza recipes lately and wanted to incorporate it into a dessert pizza. This recipe is only three ingredients and is so easy. It's one that you'll remember after you make it the first time.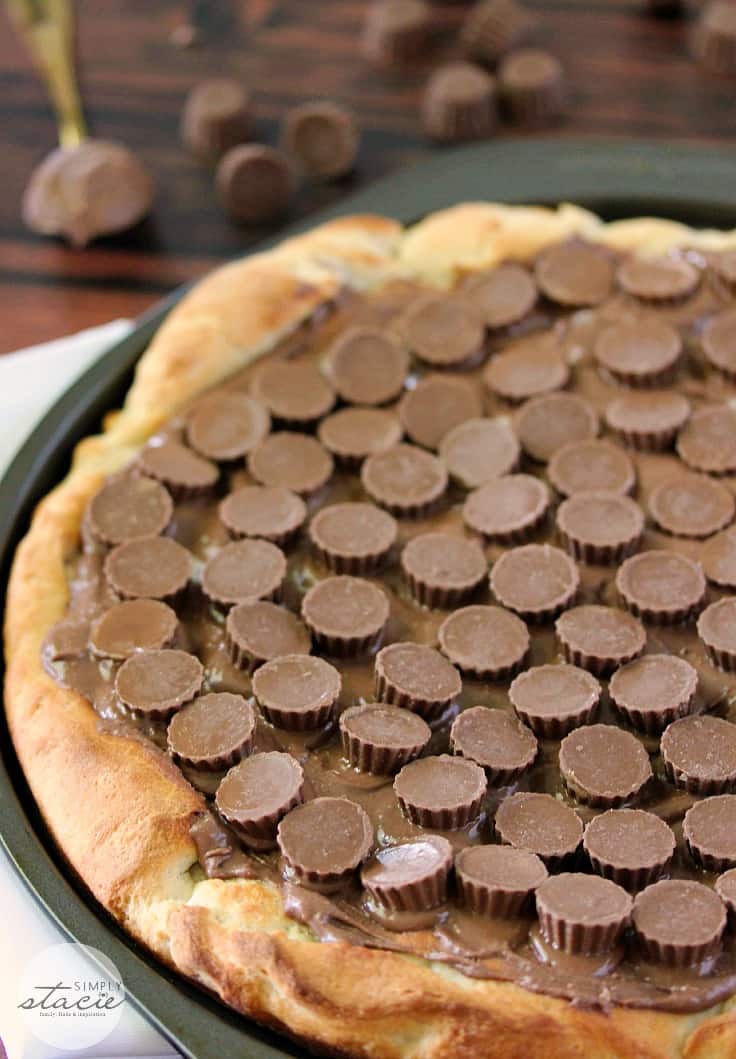 Meet Reese Peanut Butter Pizza. It's made with pizza dough covered in a melty, wickedly sweet layer of the new Reese spread. I topped it off with Mini Reese Peanut Butter Cups. You will be in chocolate heaven with this dessert!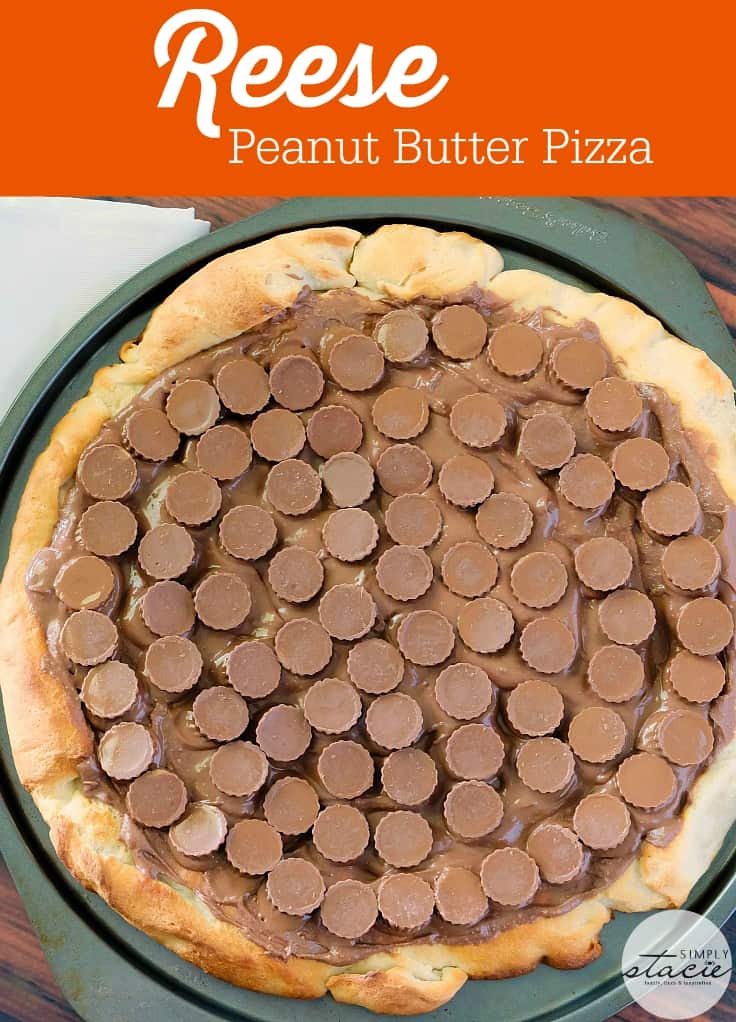 One suggestion – if you plan to take pictures, do it quickly! The peanut butter cups don't take long to melt into the chocolate layer below. I'm not complaining 🙂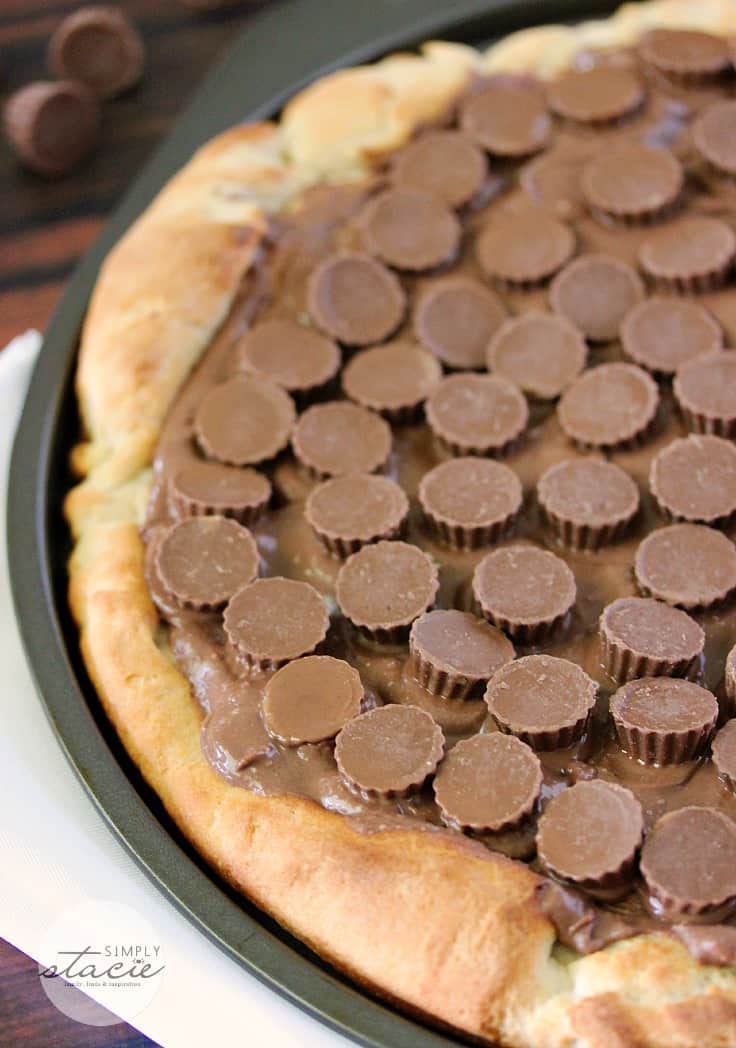 This post contains affiliate links.
If you shop online, you can buy the Reese Peanut Butter Chocolate spread on Amazon.com. In Canada, check your local retailers for the 650g jars. I'll be on the lookout for them at my local stores.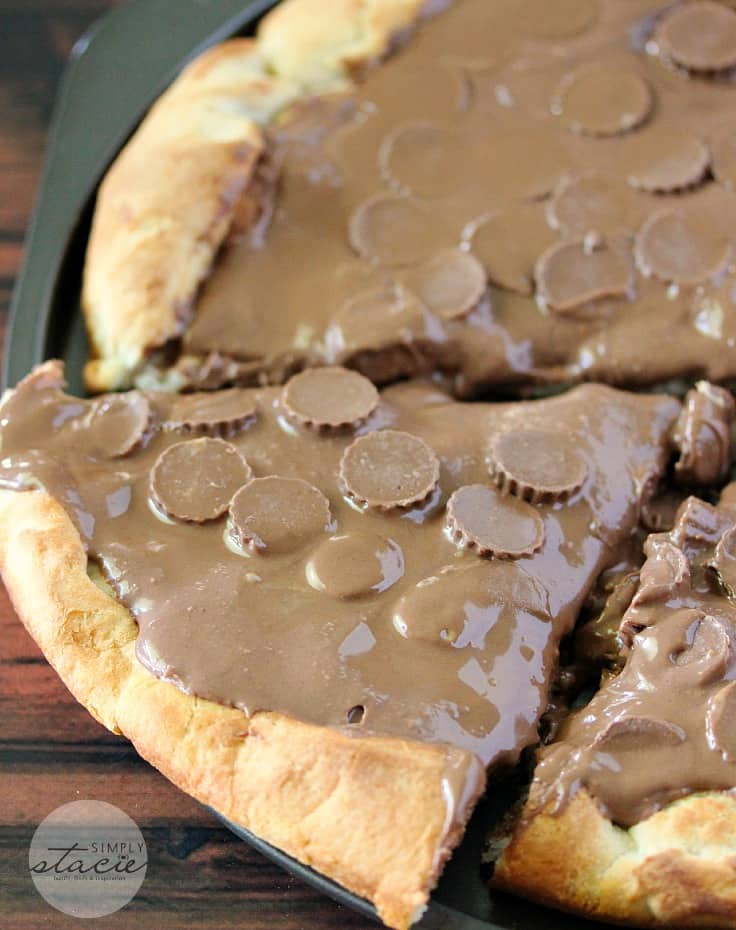 Tell me what you would do with your jar of Reese Peanut Butter Chocolate spread. Would you eat it right out of the jar like my hubby did or save it for a yummy dessert recipe like me?

Yield: 6
Reese Peanut Butter Pizza
Only three ingredients in this sinfully delicious dessert including the new Reese Peanut Butter Chocolate Spread!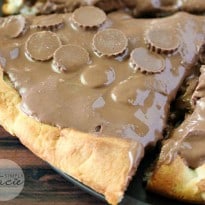 Ingredients:
1 Pillsbury Pizza Crust (or your own homemade pizza crust or other brand of refrigerated pizza crust)
1/2 cup Reese Chocolate Peanut Butter
2 cups of Reese Mini Peanut Butter Cups
Directions:
Preheat oven to 400F. Grease a pizza pan and spread out dough to fit. Bake for 15 minutes or cooked and golden brown.
Immediately remove from oven and spread Reese Chocolate Peanut butter over the cooked pizza dough. It will be very hot so be careful. The peanut butter should soften and melt and be easy to spread. Leave a gap around the edge of the pizza.
Spread your mini peanut butter cups over top of the peanut butter. They will eventually melt into the chocolate peanut butter layer below. Refrigerate any uneaten portions.